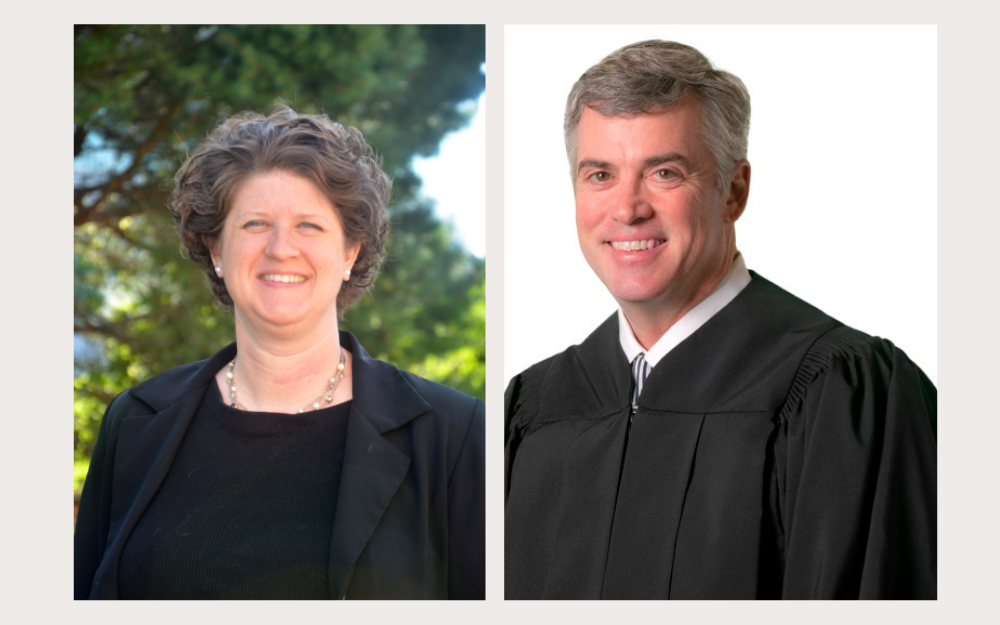 The Wisconsin Muslim Civic Alliance announced this week it is supporting Dr. Jill Underly for State Superintendent of Public Instruction and Judge Jeffrey Davis for the Court of Appeals District 2. The 2021 spring elections will be held Tuesday, April 6.
"In both cases, we feel they can be trusted to work with the Muslim community," said WMCA executive director Kristin Hansen.
WMCA's full slate of endorsed candidates in races across the state includes Muslim candidates, three for the Madison Common Council and two for positions on suburban Milwaukee school boards.
An ad hoc committee sent their recommendations to the WMCA Board and Leadership Council, which voted by March 29. They unanimously accepted the endorsements, with one board member abstaining. A list of the selected candidates was posted on the WMCA website Monday and sent to the full membership in its bi-monthly newsletter on Wednesday.
"Normally we would hold a public forum like we did before COVID. Then a meeting of the membership would be held and a vote taken," Hansen said.
"The two most consequential positions in this election for everyone are the superintendent of public instruction and the appeals court judge," Hansen said. "Everyone agrees on supporting Judge Jeffrey Davis. He is so obviously the better candidate—an experienced, moral judge with endorsements from both sides of the political aisle.
"His opponent has absolutely no business running for this office. She is vastly underqualified. There is a reason the only sitting judge to endorse her is her boss."
"We decided to follow a longer process to decide who to support for superintendent of public instruction, the only statewide position. The ad hoc committee interviewed the candidates then sent the transcript of the interview and their recommendations to the board and the leadership council, which approved the recommendations."
Underly "is trusted to work with our community"
"We want to help guide policy, not just play a role in elections," said WMCA Board Secretary Awais Khaleel of Madison, who served on the ad hoc committee that interviewed the candidates for the state superintendent of public instruction position. "Jill talked about partnerships over and over again. That is what resonated the most with me.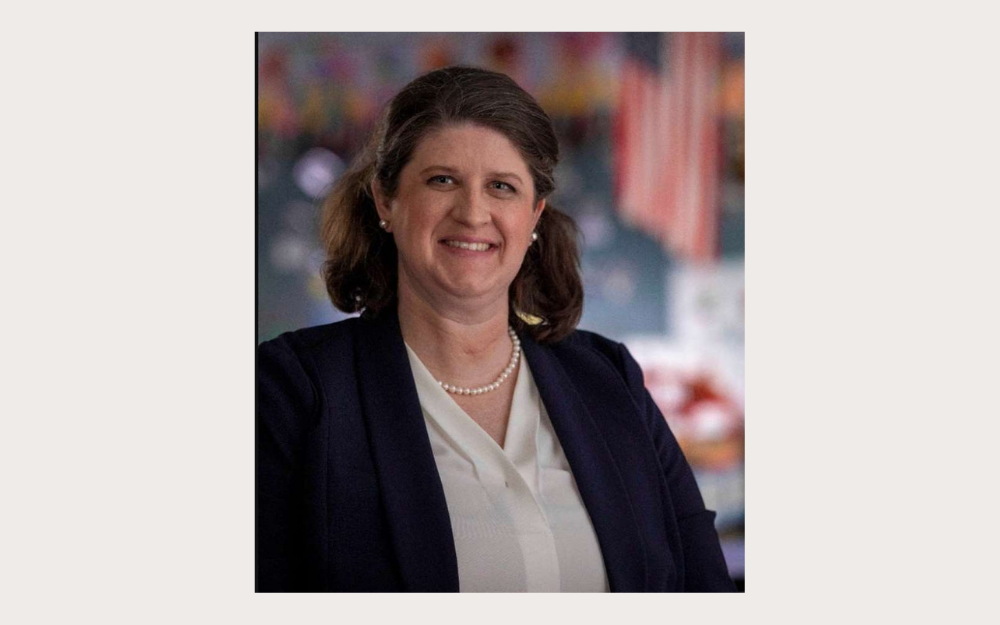 Dr. Jill Underly wins the WMCA endorsement for State Superintendent of Public Instruction.
"Jill's supporters would like to see our community elevated," said Khaleel, who is also Dane County assistant district attorney. "Unfortunately, the people helping her opponent Deborah Kerr are diametrically opposed to us."
Ahmed Abubaker, a member of the WMCA Leadership Council who also served on the ad hoc committee, agreed. "Yes, she sees a bridge between her new position and our community. We heard from her that she wants to partner with us, with a bridge between her office and the community."
Dr. Mushir Hassan of Brookfield, a member of the WMCA Leadership Council and the ad hoc committee, said Underly would have a positive impact on state schools. Mushir, who is running to retain his seat on the Elmbrook School District Board, said, "If Jill is in a leadership position, Muslim children going into 4K now would have a much different middle and high school experience than we would expect from Deb. That to me is why I think we should vote for Jill."
 Superintendent race put Atta "in a quandary"
WMCA Board member Othman Atta abstained from voting on the endorsement. "It puts me in a quandary," he explained in a telephone interview. "Philosophically, I am a public school proponent. I am a product of public schools and I have always been a very staunch supporter of public schools and public school teachers, and a strong advocate for increasing salaries for school teachers, particularly those with a demonstrated track record of success. I cannot tell you how much I truly honor and appreciate my public school teachers.
"However, working with Salam School (Atta is on the Salam School Advisory Committee, which functions as the school board), I have also seen the benefit of having options for students, especially those who come from disadvantaged backgrounds, including refugees and immigrants, some speaking English as a second language. Despite not having the funding of public schools, we have been able to provide a high quality education and a nurturing environment for many students who I am sure would have not made it in a public school, particularly some of the low performing public schools in economically depressed areas in which they live.
"In my heart, I am much more comfortable with Jill. Philosophically, I am closer to her vision than I am to Deb's vision. I am also much closer in philosophy to those who are allied with Jill.
(Underly's opponent Deborah Kerr is a strong advocate of the Choice program that provides funding to the Salam School among others.)
"My frustration is that Democrats and those on the left are reflexively and vehemently opposed to all Choice schools whereas Republicans (as well as Christian extremists and right wing bigots) have supported such schools, each for their own reasons. I do not want to support or even ally with such groups.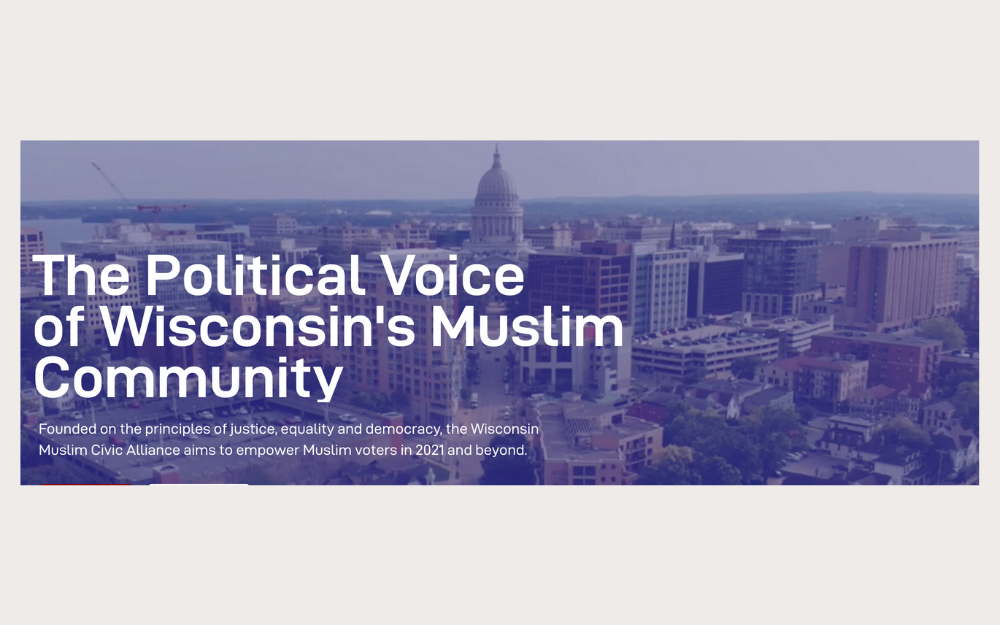 "There are currently many problems in public schools, particularly in Milwaukee. I do not believe that the issues that exist in these schools were caused or even exacerbated by the existence of Choice. There are many systemic problems in our public school systems. In addition, education in general, including schools and teachers (especially in urban and minority areas) are not a high priority for politicians. Sadly, the losers in all the political infighting are the students who need the most help.
"Even if the Choice program was scrapped, it would take many, many years for low-performing public schools to provide the welcoming, accommodating, academically challenging and nurturing environment we have in our school. I say this with a strong feeling of sadness because I know that most students in our society, including most Muslim students, attend public schools."
Judge Jeffrey Davis is "the clear choice"
In a message replying to the WMCA about his qualifications for retaining the seat he has held on the Wisconsin Court of Appeals since 2019 in Waukesha-based District II, Judge Jeffrey Davis explained:
"I was appointed by Governor Evers over 12 other candidates because of my 32 years of real-world experience at Quarles & Brady, handling trial and appellate matters in some of the most important civil cases in Wisconsin, including in high stakes, complex insurance law cases that set landmark precedents in the Wisconsin Supreme Court. Those have saved Wisconsin businesses and individuals billions of dollars in the form of insurance recoveries.
"My experience also included chairing the Wisconsin Appellate Practice section of the State Bar, teaching as an adjunct professor at Marquette Law School and chairing Quarles' Milwaukee pro bono practice.
"I personally participated in numerous pro bono activities, including family mediations, criminal appointments and eviction clinics, among others. I was urged to apply for my position by numerous justices and judges, with the message that the State needs more civil and business law expertise on the bench. Since my appointment, I have garnered extremely broad bi-partisan support among the bench and bar.
"My opponent is a career law clerk, which is an entry level position in the court system, and she currently clerks for Justice Rebecca Bradley. She applied for the appointment with Gov. Evers and was passed over without an interview (after previously being passed over for a judgeship by Gov. Walker).
"According to CCAP (the Wisconsin Court System online case search system), I am shown as counsel of record in 107 Wisconsin state trial court cases, and 77 appeals in the court of appeals and Supreme Court since that data began to be collected in 1996.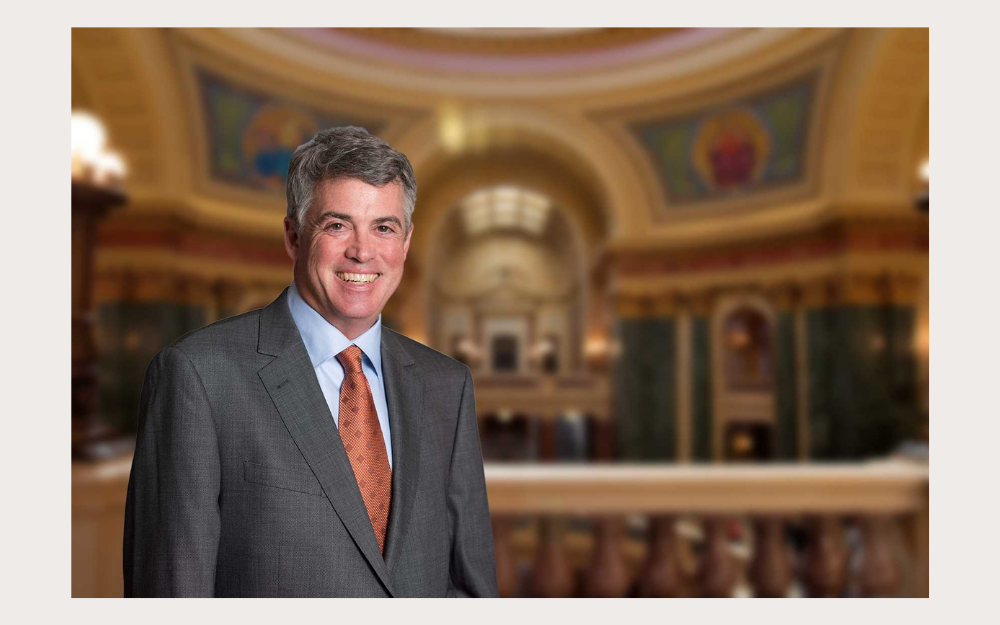 Judge Jeffrey Davis is "the clear choice" says the WMCA.
"This does not include federal or non-Wisconsin cases (where I had a very active practice) or any cases handled in the nine years I practiced prior to 1996. The same numbers for Ms. Grogan are zero—there is no evidence that she has tried a case, handled an appeal or been hired by a client.
"To compensate for her lack of experience, Ms. Grogan's campaign has made this non-partisan race all about partisanship. Her entire campaign is based on the fact that I was appointed by Gov. Evers (despite her applying for the same position).
"She hired Scott Walker's son as her campaign manager and, with the help of the Walkers, has drawn endorsements from Republican politicians who know nothing of me or my work, or for that matter, nothing about Ms. Grogan's work either (since she has none she can point to). She is running on a so-called "Constitutionalist" platform that would pare back individual rights in significant ways, mirroring the judicial philosophy of her current boss, Justice Bradley."
After receiving the endorsement, Davis messaged, "I'm honored to be endorsed by the Wisconsin Muslim Civic Alliance."
WMCA "is honored to endorse" the Muslim candidates running this spring
The WMCA Board and Leadership Council are also unanimously supporting the Muslim candidates running for office in the spring election.
They include:
Syed Abbas, Madison Common Council vice president, and Representative Nasra Wehelie, who are both running as incumbents to retain their council seats.
Aisha Moe, who is looking to unseat the incumbent in the Madison Common Council's 19th District.
Dr. Mushir Hassan, the incumbent, who is running to retain his seat on the Elmbrook School District Board.
Dr. Maqsood Khan, who is running for a seat on the Franklin School District Board.