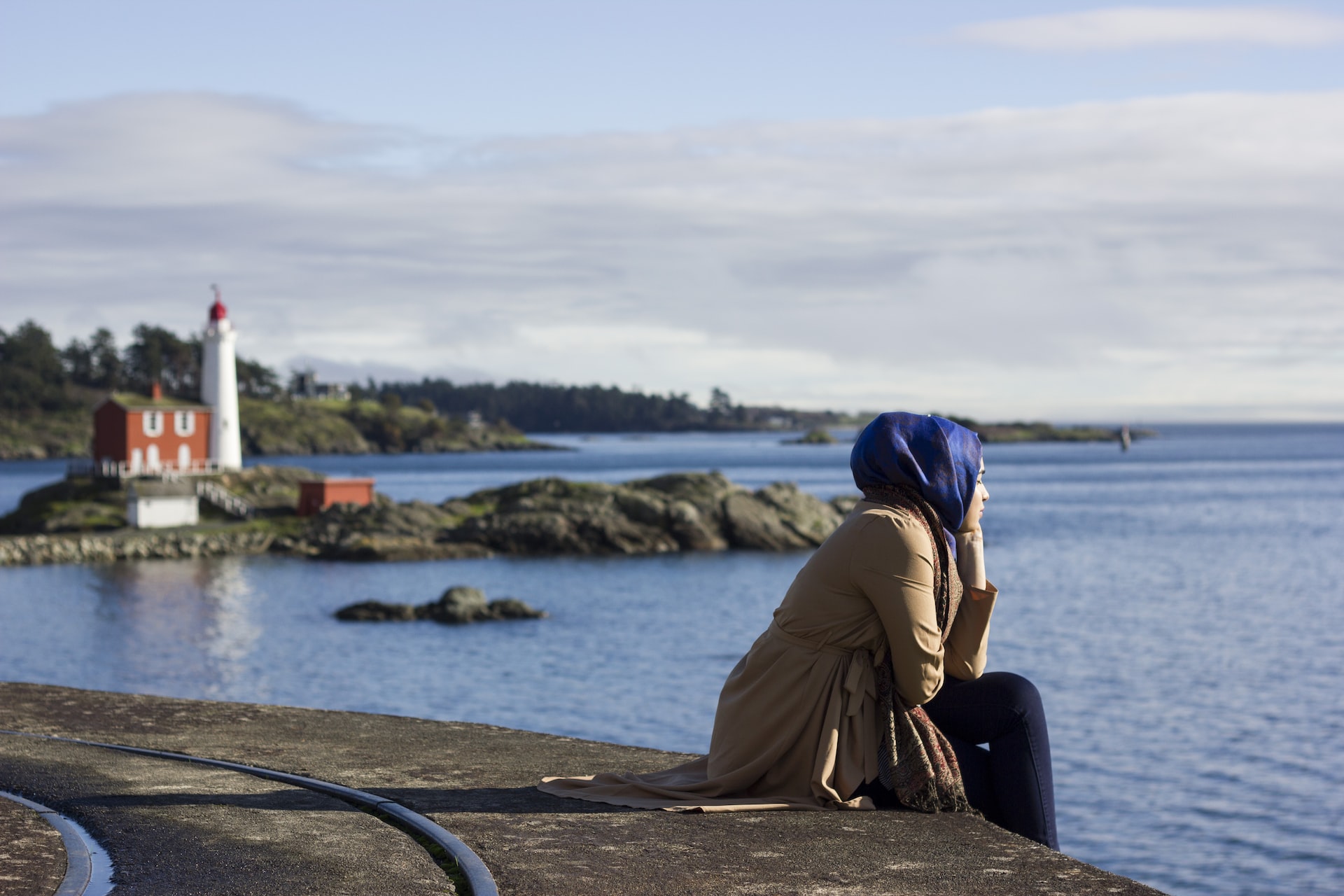 Photo by Ifrah Akhter 
Anyone 17 years old and up has lived through multiple crises, including the Great Recession of 2008, constant news of wars and forced migration, a pandemic that disrupted schooling and caused social isolation, a reckoning with America's racial injustice that exploded into what The New York Times says may be the largest protests in our history, the Black Lives Matter Movement, and a world coming to terms with the magnitude of climate change. "When the future of all living things is in danger, it is difficult not to feel depressed," an editorial in "The Lancet," a weekly peer-reviewed medical journal, commented.
If these young adults are Muslim, they also experienced rising Islamophobia, punctuated by President Donald Trump's Muslim ban. And if they are women, they witnessed the Me Too Movement, highlighting the prevalence of sexual harassment, sexual abuse and rape culture in our society.
So, it may not be surprising, as a research article in this week's "The Lancet" notes, "Depression has risen sharply in the past decade, even before COVID-19, and particularly in young women." 
Although prevalence estimates vary, the peak incidence appears to be at age 17–19 years in high-income countries, say authors of "The Lancet" article, two researchers from the School of Medicine at Cardiff University in Britain, a researcher from Harvard Medical School and another from the University of Pittsburgh.
The timing seems right for ISM Core Sisterly's program Waves of Change, Handling Your Lows this Friday. Opened to all young women between the ages of 17 and 27, it features a discussion with Sr. Ayesha Quadri on "how to deal with life's lows through an Islamic lens," the program announcement says. "Life often takes us on twists and turns we never would have expected. And sometimes, it can be tough to navigate our emotions and thrive through change."
Waves of Change, Handling Your Lows will be held Friday, Aug. 26, at the Islamic Society of Milwaukee, 4707 S. 13th St., Milwaukee, in the "Sisters' area" upstairs. It begins at 5 p.m. with refreshments. The discussion starts at 5:30 p.m. Registration is required. Register at bit.ly/handlingyourlows.
A sister is never alone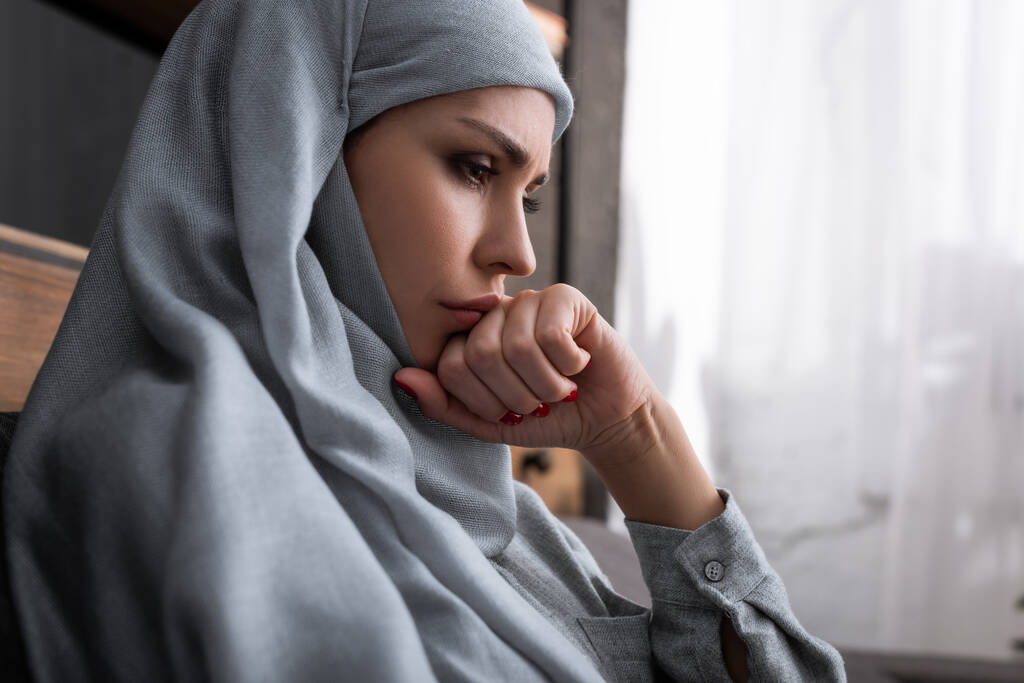 By Andrew Lozovvi
"A sister should never feel she is alone and has to deal with lows alone," said featured speaker Sr. Ayesha Quadri in an email response to the Wisconsin Muslim Journal about the topics she will address Friday. "We are all part of the ummah (the collective community of Muslims). We have sisters in this community who care."
Quadri of Franklin is a popular speaker in Islamic circles and speaks at masjids and Islamic organizations around the country. She gave a "sisterhood self-care workshop" at ISM-West's Masjid al-Noor in March with the theme Take a Breath.
Quadri finished an Alima program, a rigorous 10-year program of study in classical Islamic sciences at the Institute of Islamic Education in Elgin, Illinois, Darul Uloom Chicago and Zainab Center Online Islamic Institute. She also studied psychology at the University of Illinois Chicago and Argosy University, focusing on women's counseling. She is the mother to four children.
"The one thing that is important to know and believe is that having a crisis, problem, challenge or discomfort is a part of life but it should not be ignored. We, as a community, have to embrace, support and help rather than ignore, make assumptions or hide issues.
"Whether a woman faces a crisis as an individual or as part of a couple, or faces challenges like anger, anxiety, depression, panic attacks or trauma, or is seeking personal or spiritual growth, and new insights, the deen (the Muslim faith) supports getting the help and support you need."
In Friday's discussion, Quadri said she hopes "to talk about dealing with the lows we feel in life, especially around seasons that feel overwhelming, such as starting a new job, entering college, having a baby, etc. I will be offering tips and advice on how to navigate through life's challenges through prayer, du'a (requests to God), Qur'an, seeking counsel and more." 
ISM Core Sisterly offers programs for young women
Friday's program is part of ISM Core Sisterly's Summer Glowup series, programs held over the summer for women 17 – 27 with a theme of self-improvement, including physical, spiritual and mental aspects.
"Plenty of events tell us it is important to focus on mental health," said Nora Ibrahim of Brookfield, 20, a biology student at the University of Wisconsin-Madison, in an interview Monday with WMJ. She is the head of a team of six that plans programs and activities for ISM Core Sisterly. "We want to offer a program that will give strategies for what to do when you're feeling low and life is rough. Sr. Ayesha Quadri does a nice job of including an Islamic perspective. This is unique about her take on the topic.
"Through this program, we hope we can give some resources and strategies to care for mental health that everyone can take home and apply," Ibrahim added.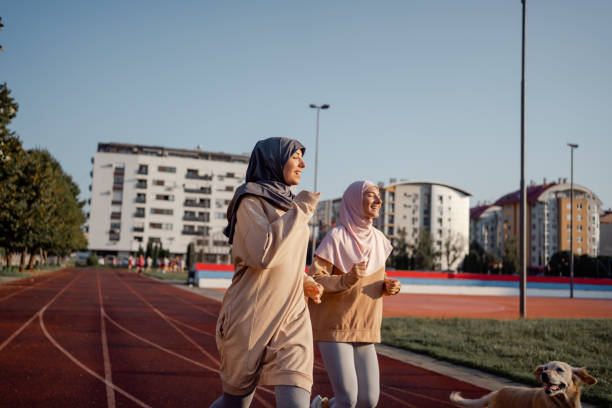 ISM Core Sisterly "is a space dedicated to young women (17-27) looking for bonding, spiritual growth and recreation," Ibrahim said. "It is a caring, supportive group." It currently has 68 members, and will be glad to welcome more, Ibrahim said. 
Sisterly holds both public and members-only events. It recently held a members-only spa day at a nail salon. The owners covered the windows and created an atmosphere that was comfortable for those who wear hijab, Ibrahim said. "A sisters-only fitness class is in the works," she added.
Follow Sisterly activities @ISMCore on Instagram and Facebook.
More from ISM Core
ISM Core also offers a group for teens and a group for young professionals. Core Club, for teens 14-18, is "a special community of dedicated high schoolers who are looking for deeper Islamic knowledge, spiritual coaching and bonding with like-minded teenagers," a membership promotion on Instagram explains. "Delve into Qur'an and Sunnah, discuss contemporary issues and go on recreational outings," it says. 
It's Fall 2022 programs launch Saturday, Sept. 24, and meets every other Saturday at 3 p.m. Applications are being accepted through Sunday, Aug. 28, at bit.ly/coreclub22.
ISM Core Young Adults & Professionals caters to adults 25-40. Monthly programs are designed to meet the needs of young adults and professionals, ISM imam Ameer Hamza said.