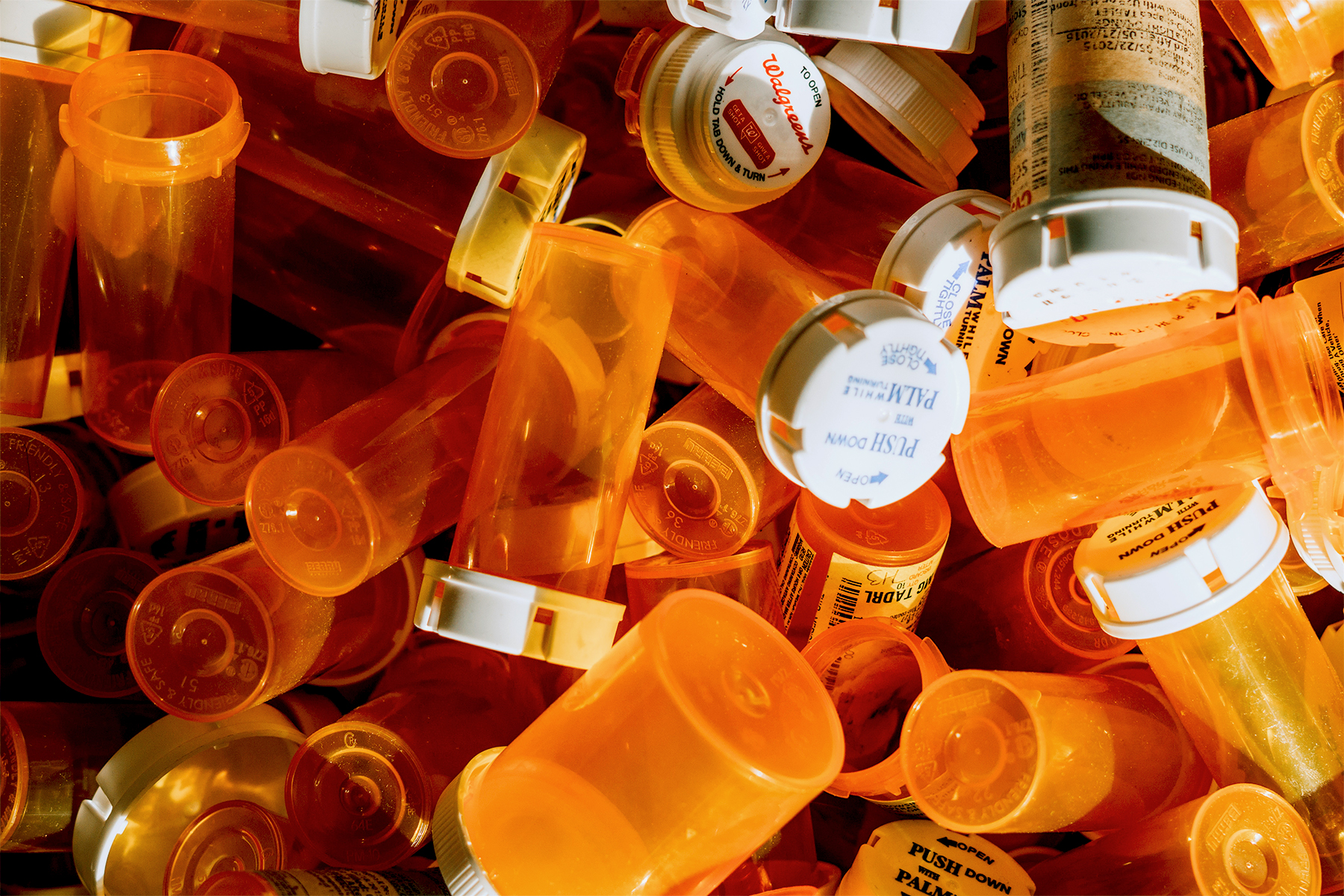 The family that owns OxyContin producer Purdue Pharma donated to anti-Muslim hate groups and other organizations headed by well-known anti-Muslim figures.
Art museums including the Guggenheim and the United Kingdom's Tate are fleeing the billionaire Sacklers, the family that has profited immensely from the opioid crisis, for which it is partially responsible. Various members of the wealthy family, which owns OxyContin producer Purdue Pharma, have donated millions of dollars to arts organizations over the years, portraying themselves as community-minded philanthropists.
But now, as America's opioid crisis reaches new heights and the Sacklers face a slew of lawsuits, some cultural organizations have had enough.
While former Purdue Pharma chairman and president Richard Sackler was helping mislead doctors about OxyContin's strength, his family foundation was also donating to nonprofit members of a right-wing, anti-Muslim network.
As Esquire first reported, from 2014-16, the Richard and Beth Sackler Foundation made donations to three nonprofits considered by the Southern Poverty Law Center to be anti-Muslim hate groups. In 2017, when asked about these contributions, a foundation spokesperson said, "It was never Richard Sackler's intention to donate to an anti-Muslim or hate group." That year, the foundation did not donate to the three hate groups: American Freedom Law Center, David Horowitz Freedom Center, and Jihad Watch, a project of the David Horowitz Freedom Center run by anti-muslim hate figure Robert Spencer.
Sludge has found that the Richard and Beth Sackler Foundation also donated to organizations not considered by the Southern Poverty Law Center to be hate groups, but which are run by anti-Muslim individuals.
From 2014-16, the Richard and Beth Sackler Foundation donated $7,700 to Middle East Forum, in addition to $150 in 2009. Middle East Forum is "at the center" of an Islamophobia network, according to the Center for American Progress. The forum "promotes American interests in the Middle East and protects Western values from Middle Eastern threats" and "protects the freedoms of anti-Islamist authors," according to its website.
Middle East Forum funded anti-Muslim rallies in London last year for formerly incarcerated Islamophobe Tommy Robinson, even paying for U.S. Rep. Paul Gosar (R-Ariz.) to travel there and speak at a rally.
Founder Daniel Pipes was formerly on the board of anti-Muslim group Clarion Project, which produced anti-Muslim propaganda films.
"The Middle East Forum is one of the longest-standing and most nefarious organizations in America when it comes to purveying anti-Muslim hate in America," Imraan Siddiqi, executive director of the Arizona chapter of the Council on American-Islamic Relations, previously told Sludge.
The Southern Poverty Law Center stops short of labeling Middle East Forum a hate group, but it has written about founder Daniel Pipes' anti-Muslim rhetoric. In 2017, Pipes expressed a false sentiment often circulated by white nationalists: "Muslim immigrants want to replace existing European civilization with Islam." In his lengthy manifesto, a New Zealand white nationalist terrorist said that this alleged "white genocide" motivated him to gun down 50 worshiping Muslims on March 15, 2019.
"Pipes is one of the biggest purveyors of anti-Muslim ideas in the U.S.," Heidi Beirich, director of the Intelligence Project at the Southern Poverty Law Center, told Sludge. "He has endorsed interment based on the Japanese model for Muslims and spread false rumors of 'no-go zones' in Europe where non-Muslims are not allowed. In general, his defamation of Muslims and spreading of conspiracy theories about them is vile, and his comments should not be taken seriously."
Middle East Forum has received funding from Frank Gaffney's anti-Muslim hate group, the Center for Security Policy, and has donated to the David Horowitz Freedom Center. Anti-Muslim personality Steven Emerson was a fellow of Middle East Forum, according to the Center for American Progress.
Emerson founded the Investigative Project on Terrorism, which received $250 in 2012 and $7,000 in 2015 from the Richard and Beth Sackler Foundation and is part of the Islamophobic network analyzed by the Center for American Progress. Still executive director of the Investigative Project, Emerson has made wild claims about Islam, including the false allegation that it "sanctions genocide, planned genocide, as part of its religious doctrine," and has fabricated statistics about domestic Muslim terrorists. He even submitted fake FBI documents to news outlets tying mainstream American Muslim groups to terrorist organizations.
Fox News host Jeanine Pirro, who is currently on suspension by Fox News for anti-Muslim comments on her show, said that Emerson and his Investigative Project "are more knowledgeable about the operations of Islamic terrorism worldwide than any of the hundreds of experts I have interviewed on my show. His group is indispensable to the safety of this country."
In 2017, the Richard and Beth Sackler Foundation did not donate to Middle East Forum or the Investigative Project on Terrorism. Richard Sackler is the son of Raymond Sackler, who bought Purdue Pharma, and is the former chairman and president of the company. Beth Sackler is Richard's ex-wife.
The Richard and Beth Sackler Foundation gave $15,000 to Spencer's Jihad Watch in 2015. It gave $11,500 to anti-Muslim hate group American Freedom Defense Initiative from 2015-16 and $900 to the David Horowitz Freedom Center from 2014-15. The American Freedom Defense Initiative, formerly known as Stop Islamization of America, was founded by Spencer and noted Islamophobe Pamela Gellar.
Sludge broke the news that these and other hate groups receive significant funding from major donor-advised funds, public charities which act as pass-throughs between anonymous donors and their desired recipients. Because of Sludge's reporting, a coalition of funds and philanthropists launched a "Hate Is Not Charitable" campaign to pressure donor-advised funds to develop anti-hate group policies.