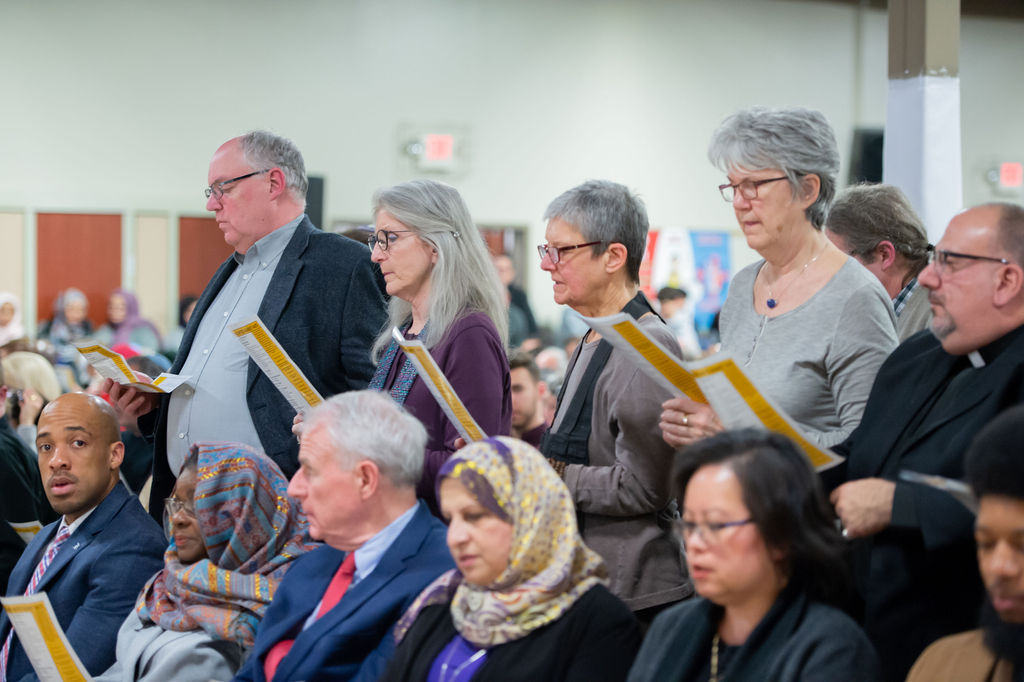 They streamed in by the hundreds, families and clergy, elected officials and students, advocacy leaders, law enforcement officials and neighbors.  They represented different faiths, races and ethnicities but they all came for the same reason, to show their solidarity with the Muslim community after the massacre in New Zealand.
The vigil for the 51 victims, killed by a white nationalist terrorist was held in the Islamic Society of Milwaukee Community Center at 8th and Layton Ave Thursday evening.  Prior to the vigil, Muslim Students from Marquette University, UW-Milwaukee and UW-Madison gathered at the main mosque on 13th Street and Layton Avenue and marched to the vigil, as people joined in, their numbers quickly swelled to 150 people, silently carrying candles and holding a large banner that said, "We Stand United Against Hate."
More than a thousand people filled the large hall and spilled into the hallway.  The vigil began with a recitation from the Quran by Obaid Grays, followed by a translation by Samawia Akhter, both 10th graders.  Then UW-Madison students Yaseen Najeeb and Ufaira Shaik read the names and ages of each one of the 51 victims, as their pictures were shown on a large screen.  There were audible gasps when the ages of young children or the names of multiple victims from one family were read.  This was followed by 51 seconds of silence, one second for each of the victims.
There were statements from representatives of the Muslim community, various faith leaders, elected officials and social justice groups.  A stunning sight was when religious leaders were asked to join Imam Noman Hussein on stage.  Clergy representing dozens of faiths and denominations packed the stage in a show of solidarity.
At the end, everyone in the room stood together to read a long pledge that they would stand against hate speech and racism, this included "we pledge not to be passive, indifferent or silent observers when we see or hear hate."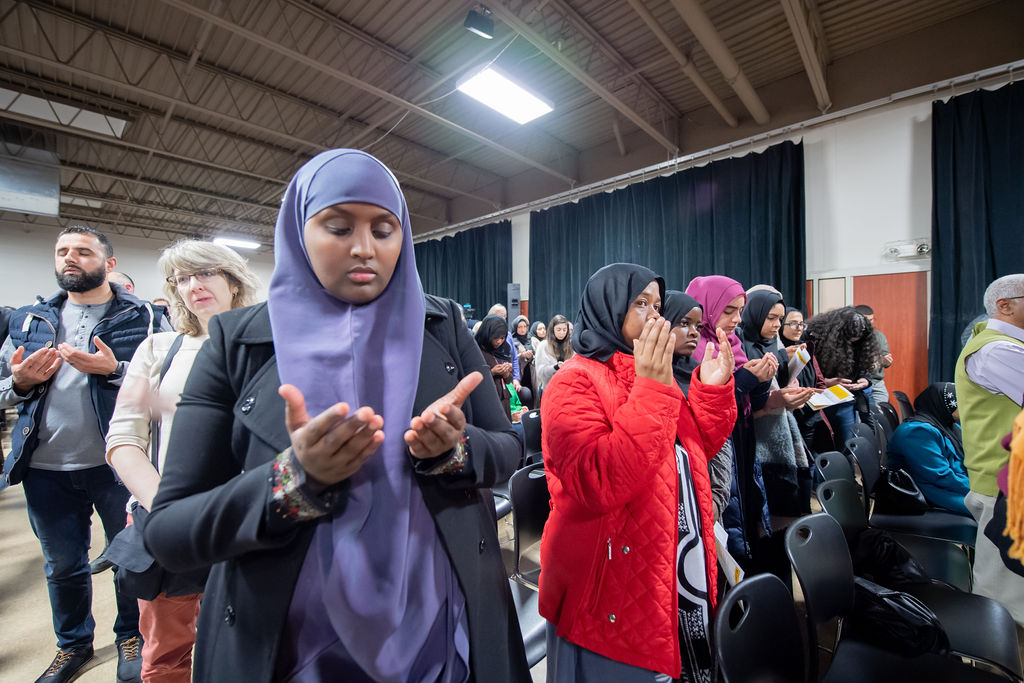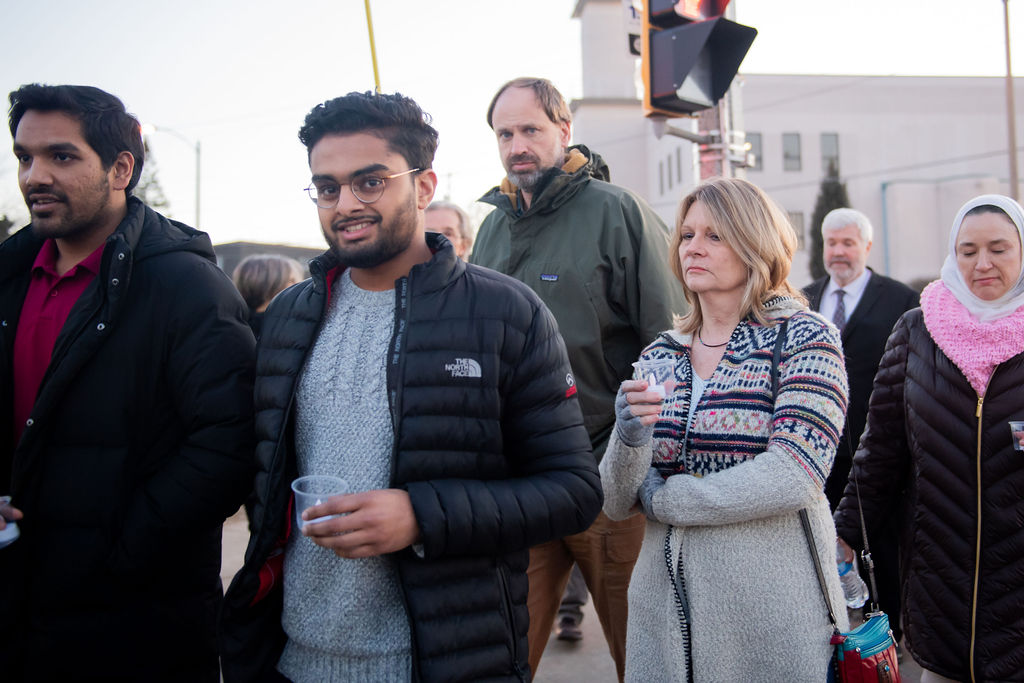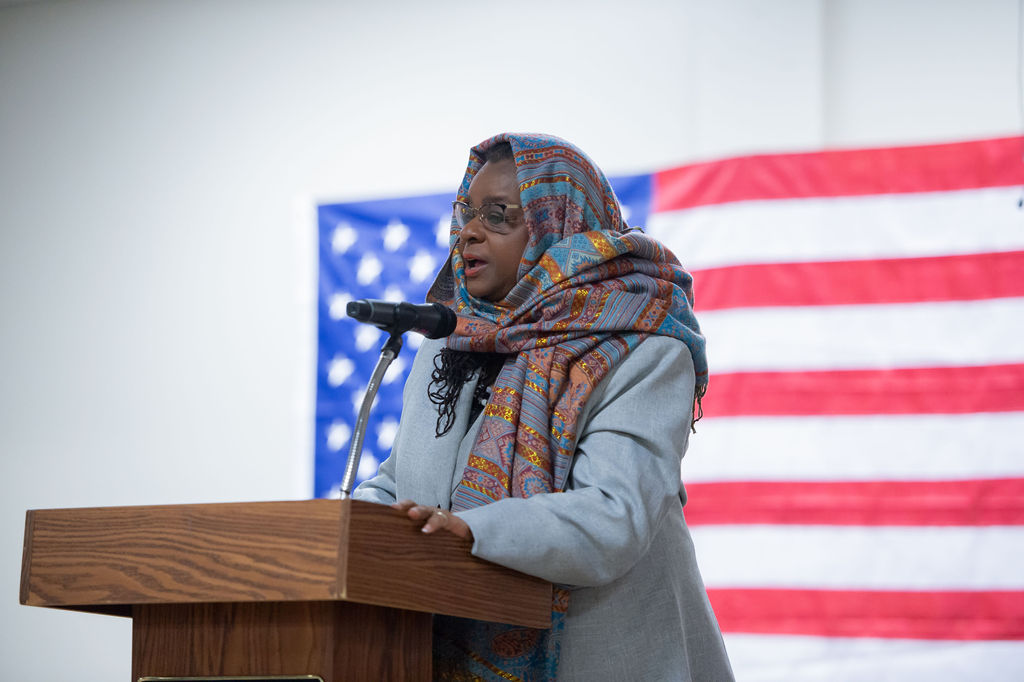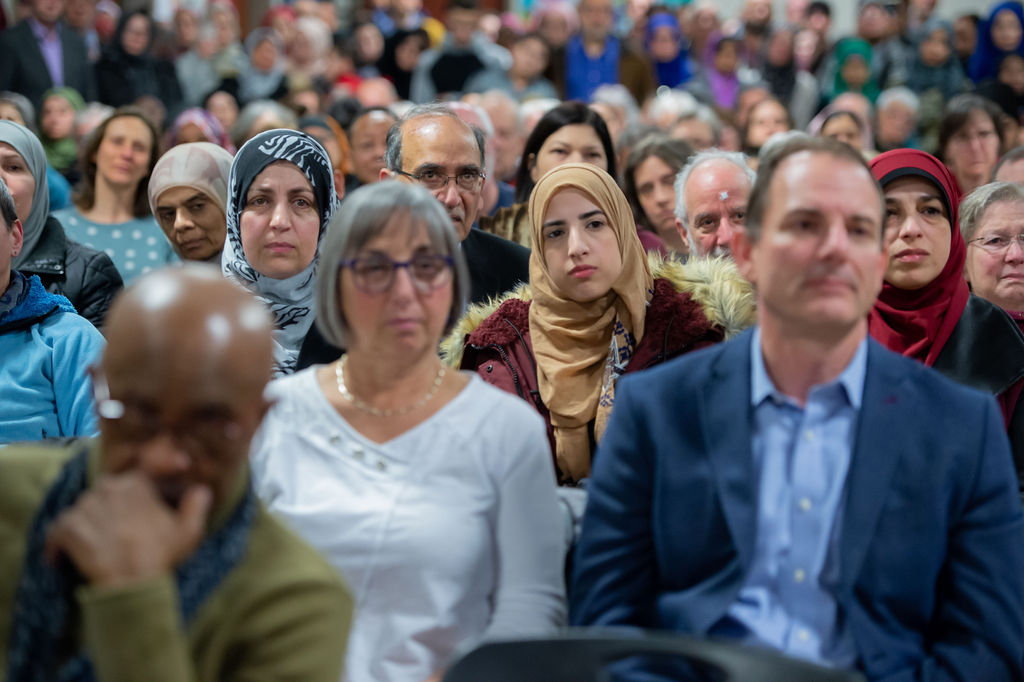 Mouna Photography for Wisconsin Muslim Journal