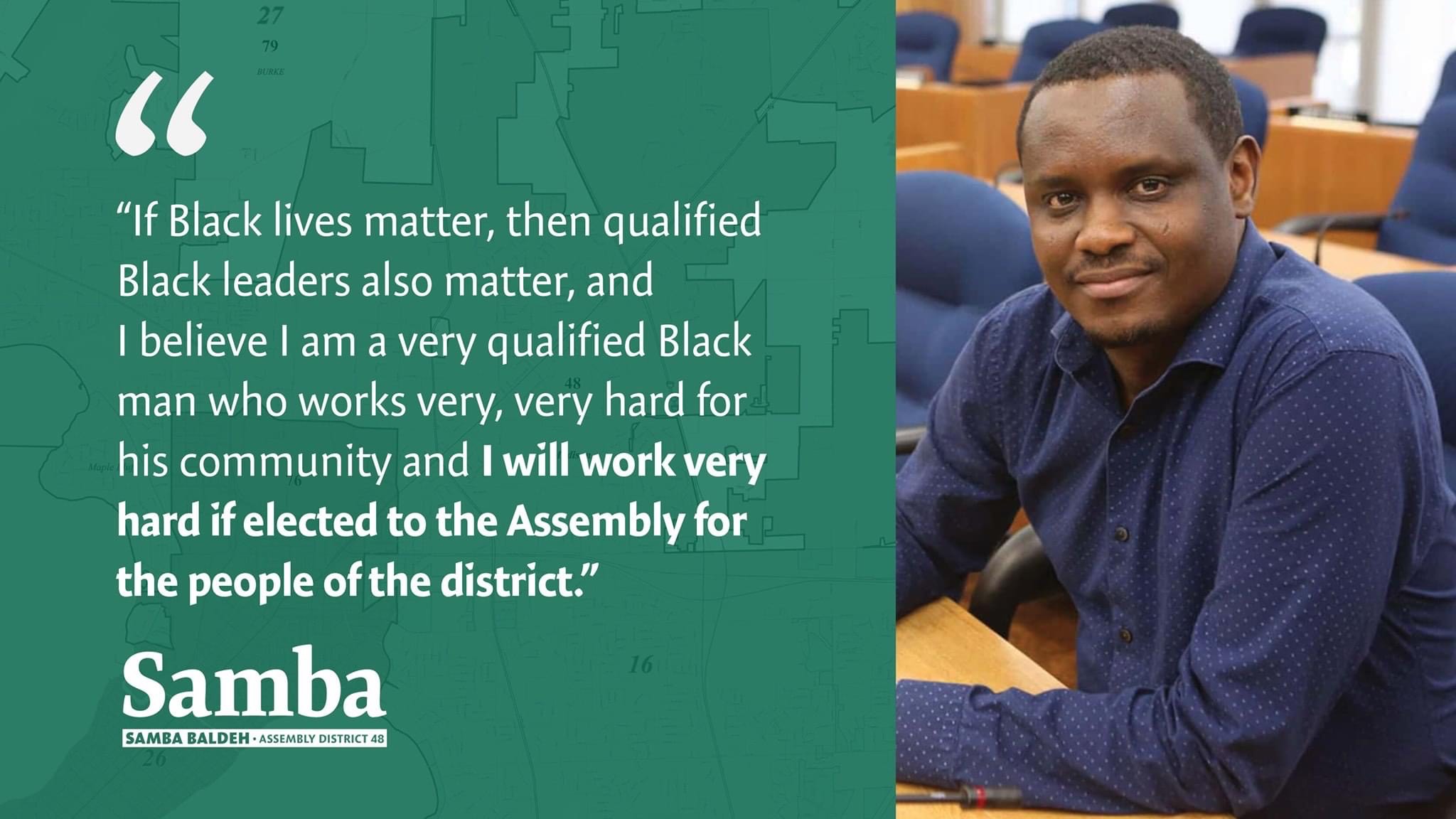 Samba Baldeh, aka "Batch" Samba, is a Madison Common Council member running for Wisconsin State Assembly from the 48th district. If the November 3 results play out for him as expected, Baldeh will be the first Muslim to hold office in the Wisconsin legislature.
A strong field of Democratic candidates is running for assembly this year, enough that there is talk of flipping the heavily Republican body. Gentrification plays a significant role in Republican control of the assembly, but the 48th is a reliably Democratic district, where 70% of the votes cast in the 2016 presidential election were for Hillary Clinton.
Baldeh won the Democratic primary last August with 49.5 percent of the vote, despite the fact that there were four contenders in the field. Second runner-up was the Madison.com-endorsed candidate, Baldeh's fellow alder Lindsay Lemmer, 39.
For a politician, Baldeh is refreshingly direct and has a reputation for doing what he thinks is right, which sometimes puts him at odds with Madison's fabled political correctness.
On October 14, Baldeh was the co-sponsor of a Madison Common Council resolution that would have revoked an emergency order issued by the mayor allowing the homeless to "shelter in place" at an approved campsite where they were able to receive services and have some access to sanitation.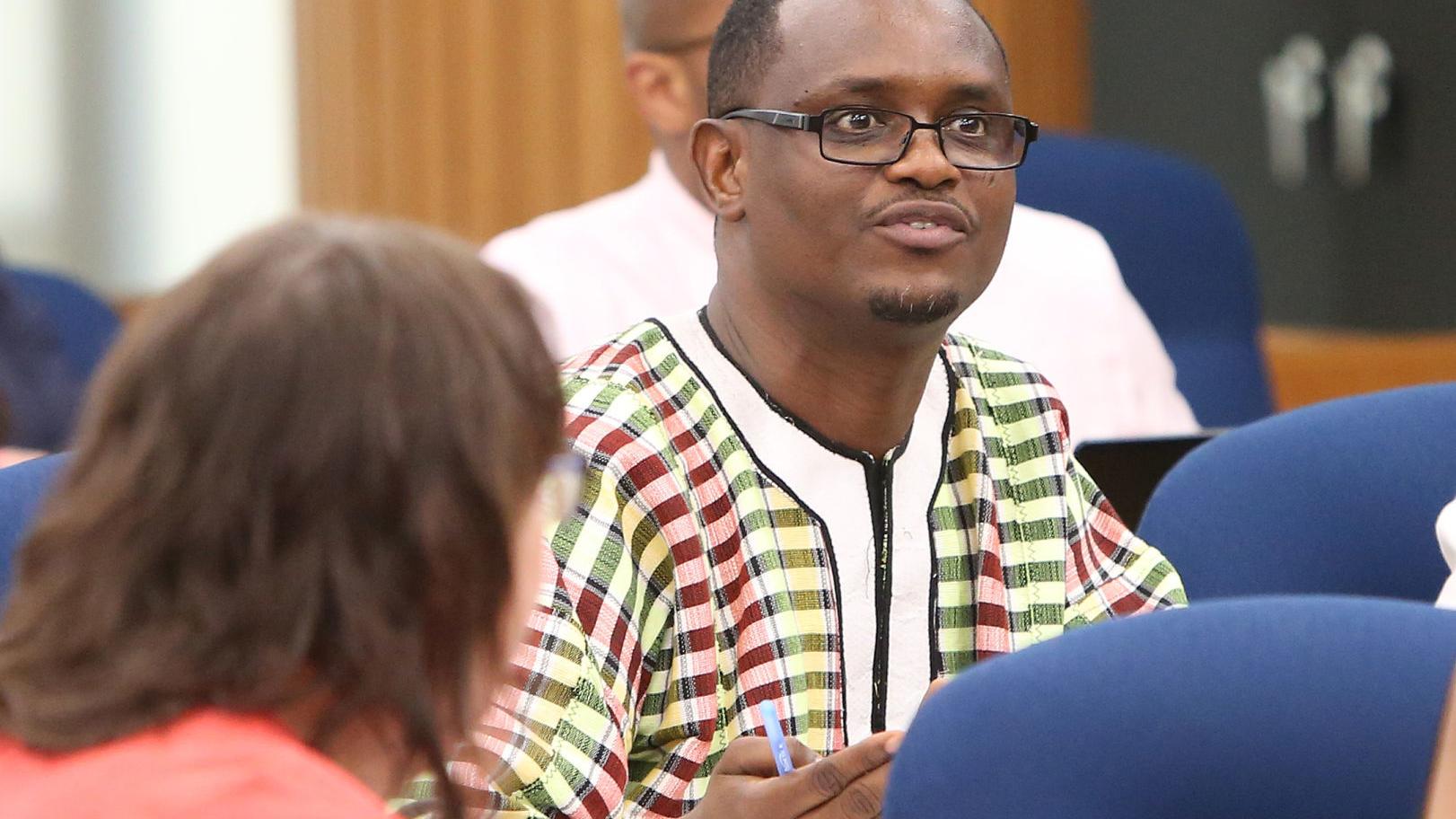 "The problem," says Baldeh, "is [that] when covid hit, CDC advised local government to not disrupt encampments by homeless people." Mayor Satya Rhodes-Conway issued an executive order allowing "temporary permissible encampments" in eligible Madison parks and green spaces. "But we still have homeless people camping within many parks in the city" where camping is not allowed, Baldeh said.
At the Madison Common Council meeting in October, Police Chief Vic Wahl said disturbances at the unlawful encampments were causing "some challenges from a policing perspective."
Baldeh said his goal was simply to "put the homeless people in housing, hotels, motels, city and county buildings that are empty, to really give it that push so that people can get out of the park, and we get serious on how to deal with our homeless population."
Revocation of the mayor's order was necessary, Baldeh said, to move the homeless into housing before the cold weather strikes. But the resolution received pushback, especially on social media, where Baldeh was accused of being "anti-homeless."
A native of the Gambia who came to the U.S. in 2000, Baldeh said it is "nonsensical . . . to say I'm against the homeless people and have no empathy for them. Yes, I come from a developing country, but homelessness is not normal in my part of the world. Here people seem to believe that when people go to war and come back and get into some situation, it is okay that they are homeless."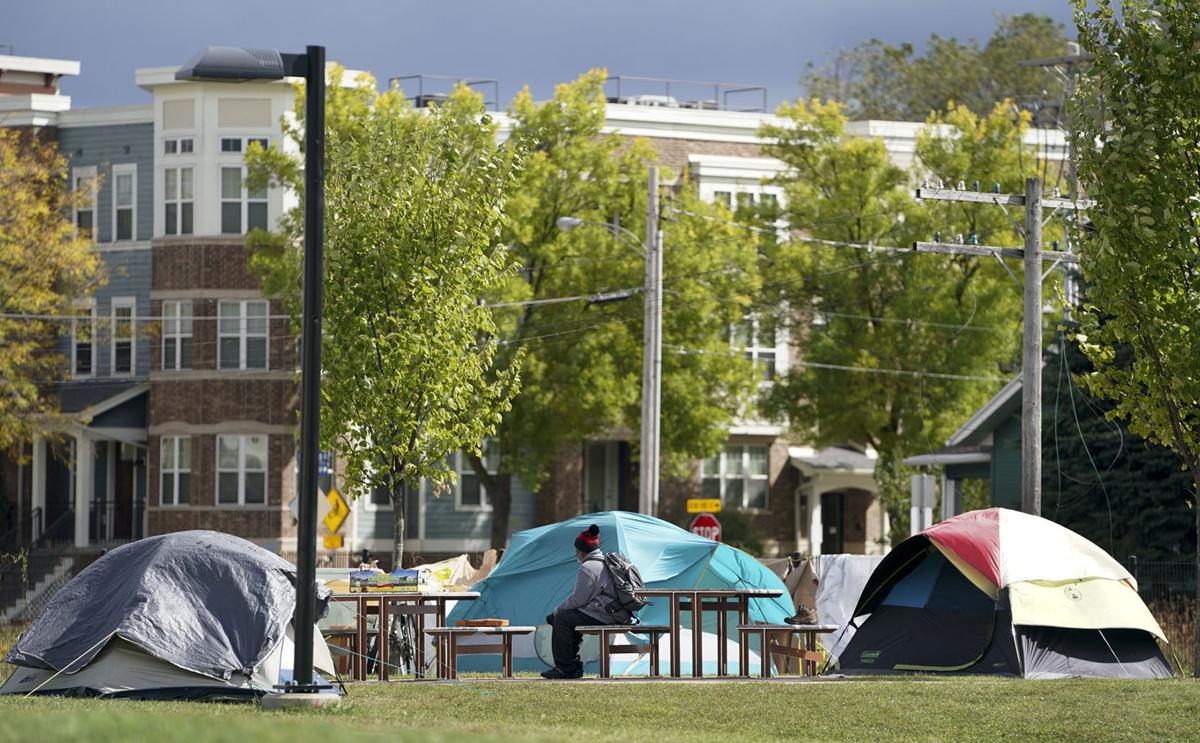 The day after the contentious Madison Common Council meeting debating the issue, Baldeh visited a homeless camp in McPike Park. He said he talked to the homeless campers "about their interests generally. Of the people I talked to, they are looking for housing. If they get homes they would move there," Baldeh said.
The issue seems to have little impact on his campaign, which he says is "going pretty good." In the Nov. 3 election for the 48th assembly district seat, Baldeh faces Samuel Anderson, a 19 year-old Libertarian Republican. Baldeh has had few encounters with the young Republican while campaigning. "I'm mainly focused on supporting all the candidates who are in a much more contested race than I am and also the Biden/Harris campaign," Baldeh said.
Though Baldeh said, "I personally take every challenger as a serious challenger. I do not underestimate anybody," he did not debate Anderson. "I don't think there is a need to do that," he said. When reached by phone, Anderson said he is aware that his campaign is "an uphill battle" and that he feels "Samba is a fantastic candidate." Anderson is running, he said, "to open a dialogue" and to give conservatives in Dane County "a voice."
For his part, Baldeh said that serving in the State Assembly will give him the opportunity to "represent the people at a much higher level and have much more access to address their issues. My whole life, I have been a servant for others. I have been able to work with everybody who has no ulterior motives – police, law enforcement, and also the former mayor." Former Madison mayor Paul Soglin is someone with whom Baldeh said he sometimes "butted heads," but Soglin is endorsing Baldeh's assembly run.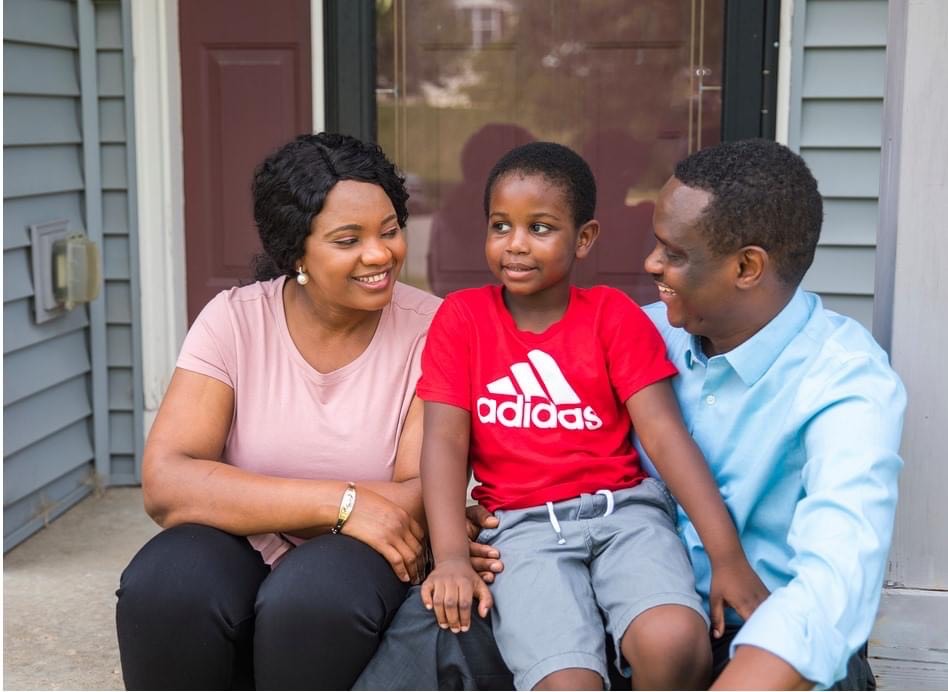 Among Baldeh's endorsers are Dave Mahoney, Dane County Sheriff; Ismael Ozanne, Dane County District Attorney; Syed Abbas, Madison Common Council vice president; Sheri Carter, Madison Common Council president; a number of school board members, alders, and representatives of neighboring communities; as well as Minnesota Attorney General Keith Ellison, who said that Baldeh had "demonstrated a commitment to the common good at a time in our country where the common good is not that common." Dane County supervisor Andrew Schauer said Baldeh "seeks to improve communication and work collaboratively on solving problems."
Baldeh is a three-term Madison alder, first elected to the city's Common Council in 2015. The alder position is part-time; Baldeh is an IT project engineer at American Family Insurance. He said he's running for assembly because "being an elected alder, I came to understand that many of the resources are controlled by the state. Me and you cannot expand Badger Care, but the state can."
Healthcare is an important issue in Baldeh's campaign. "The impact of covid, particularly on people of color, is serious. It exposed our lack of access to resources. We have a lot of underlying issues. As a result we have been the people most victimized by covid." And to solve those problems, Baldeh said, not only "access to healthcare is important" but also access to "good food."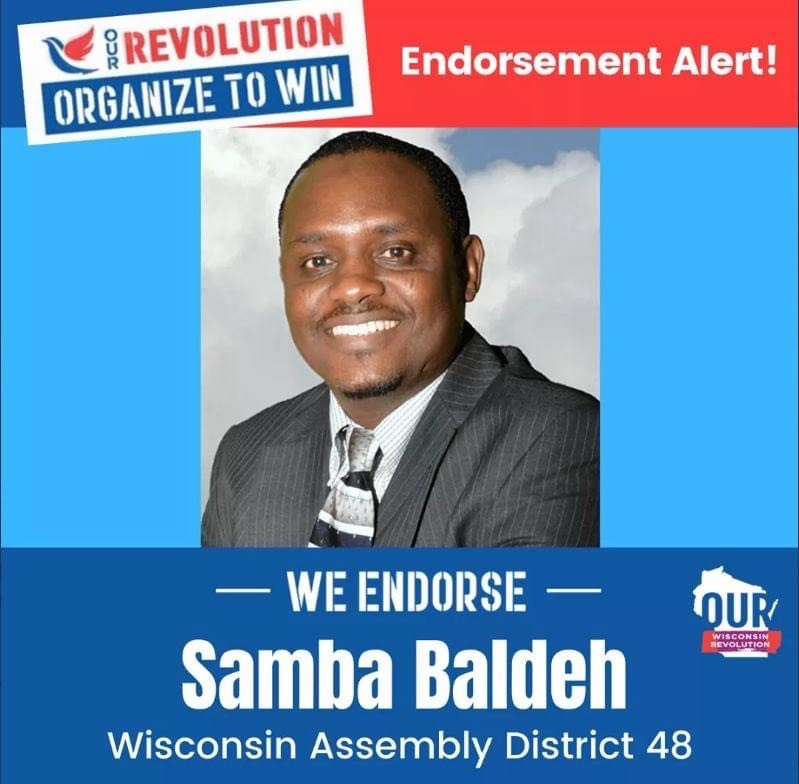 He also wants to work to affect climate change. "I know the city can direct agencies as to how some of their facilities can be green, but the state has much more control as to what can be done with climate change." Baldeh supports Governor Evers' goal of making the state 100% carbon neutral by 2050. Baldeh's candidacy is endorsed by the Sierra Club. Other important issues for him are criminal justice reform and immigrant rights. One of his concerns is that undocumented people who are victims of sexual assault might not report the crime for fear of being deported.
Though Baldeh thinks the chances of flipping the Wisconsin Assembly this year are "far-fetched," he added that "this year we cannot rule out anything. I hope a miracle happens so we can take back our state and really work for the people," he said.
And Baldeh does not rule out the possibility of Republicans and Democrats working together on state issues. "Republicans are also human beings and if you approach them with fairness and openness, you can work with them on issues that you both champion. I don't see the scenario where there's nothing that can happen to move forward."