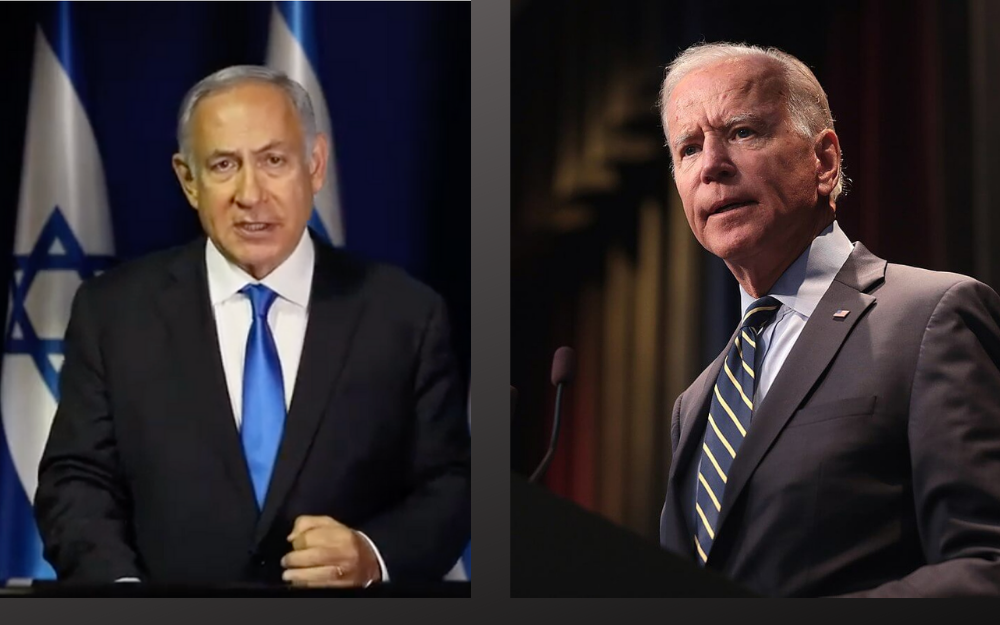 Earlier this week, a U.S. State Department official declared that the Biden administration "embraces and champions" the controversial International Holocaust Remembrance Alliance (IHRA) working definition of antisemitism. That definition notably defines certain criticisms of Israel as antisemitic.
Addressing an Organization for Security and Cooperation in Europe (OSCE) conference on combating antisemitism, US Deputy Assistant Secretary of State Kara McDonald stated:
We must educate ourselves and our communities to recognize anti-Semitism in its many forms, so that we can call hate by its proper name and take effective action.  That is why the International Holocaust Remembrance Alliance's working definition of anti-Semitism, with its real-world examples, is such an invaluable tool.  As prior U.S. Administrations of both political stripes have done, the Biden Administration embraces and champions the working definition.  We applaud the growing number of countries and international bodies that apply it.  We urge all that haven't done so to do likewise.  And we commend OSCE's Office for Democratic Institutions and Human Rights (ODIHR) for using it.
The IHRA definition is based on the 2005 European Monitoring Centre (EUMC) Working Definition and includes a number of contemporary examples of antisemitism. One of these examples is, "Denying the Jewish people their right to self-determination, e.g., by claiming that the existence of a State of Israel is a racist endeavor."
Government use of the definition has been opposed by a number of Palestinian organizations and progressive Jewish groups, including mainstream pro-Israel groups like J Street.
"If the Biden administration is serious about dismantling antisemitism, it should focus on combatting the machinery of division and fear that's interwoven with white nationalism and that fuels attacks against Jews for being Jewish," Jewish Voice for Peace Action Government Affairs Manager Beth Miller told Mondoweiss. "It's really concerning to hear a representative of the Biden administration publicly embrace the controversial IHRA working definition, which has absolutely nothing to do with Jewish safety and everything to do with silencing and censoring Palestinians. The fight against white supremacy and antisemitism is inextricably linked with the struggle for Palestinian freedom and we need Biden to help connect our communities, not divide them."
In 2018, over 40 Jewish groups put out a statement criticizing the definition.
McDonald's comments have been celebrated by Zionist organizations like the American Jewish Committee (AJC). AJC CEO David Harris said that the Biden administration had delivered "a solid reaffirmation of American leadership in the global fight against antisemitism. The IHRA working definition is the gold standard."