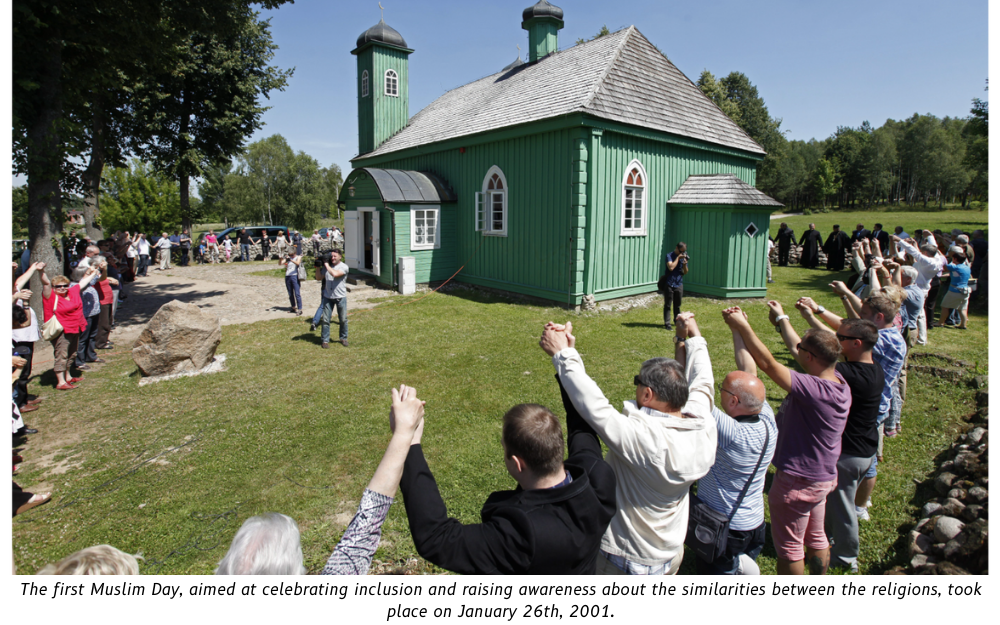 Today the Polish Catholic Church celebrates its 20th anniversary of Muslim Day.
The first Muslim Day, aimed at celebrating inclusion and raising awareness about the similarities between the religions, took place on 26th January 2001.
Due to the Coronavirus pandemic, this year's celebrations will be the first to be broadcast live via YouTube. The broadcast will start at 6 pm local time.
The theme of this year's Muslim Day is 'Christians and Muslims: protecting places of worship together'.
A statement on the Rada Wspólna (Joint Council) website co-signed by Agata Skowron-Nalborczyk, the Catholic co-chair of the Council, and Rafał Berger, the Muslim co-chair of the Council, read: "The modern world is moving away from showing mutual respect.
"One of the emanations of this phenomenon are attacks on churches, mosques, synagogues, and other places sanctified by the prayers of the faithful.
"Such acts of violence, as well as any violence against people, in the face of their beliefs and values they profess, should not only be condemned, but also inspire the solidarity of all those who are close to values such as love for their neighbor and respect for others.
"Christians and Muslims should especially oppose this phenomenon with one voice."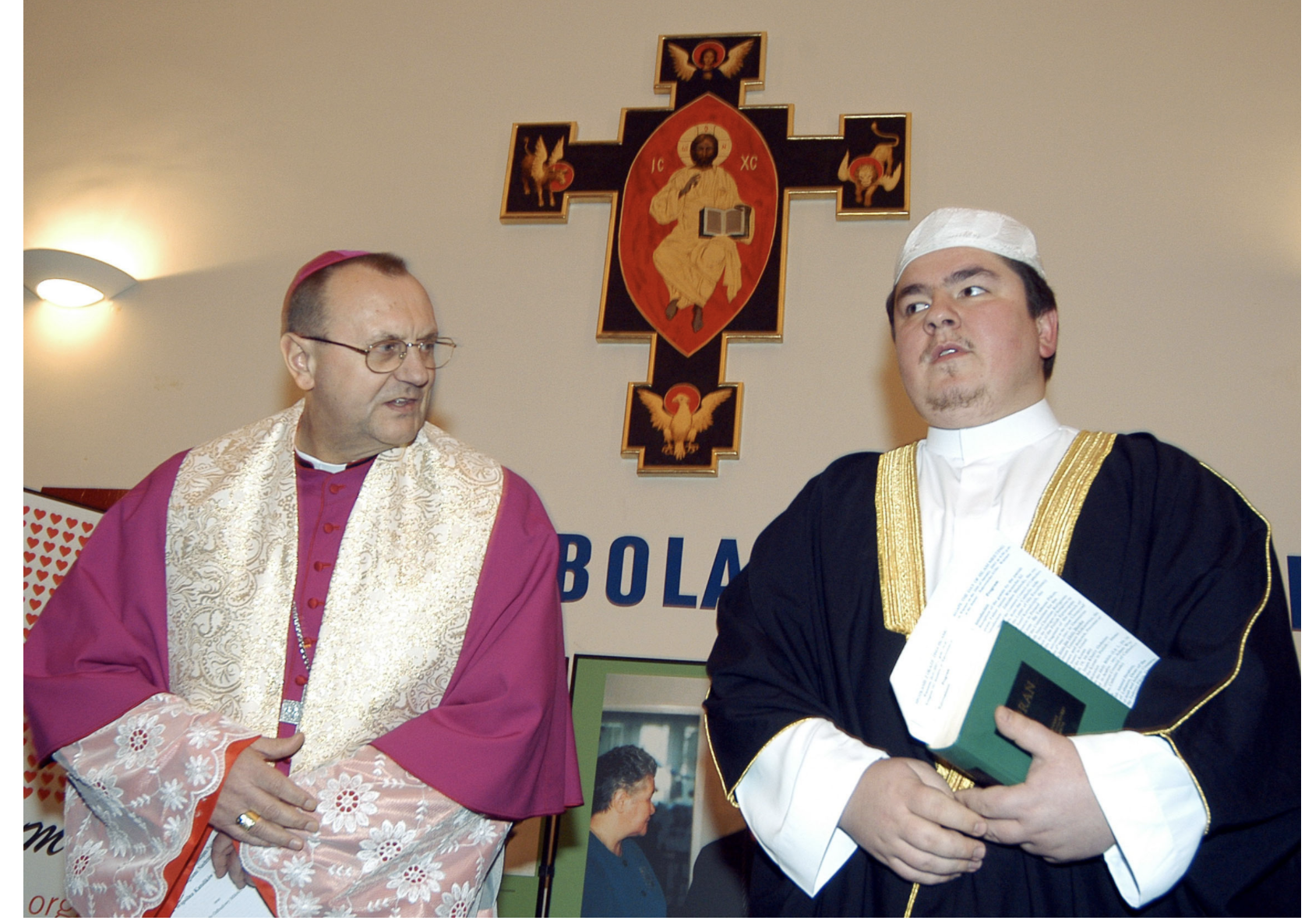 Bishop Tadeusz Pikus, chairman of the Committee for Dialogue with Non-Christian Religions, and the Imam of Warsaw and Białystok Tomasz Miśkiewicz, chairman of the Council of Imans of the Republic of Poland. (Photo ©Radek Pietruszka/PAP)
In Poland, there are two Muslim religious associations that are officially recognized – The Muslim Religious Union in Poland which was established in 1925 and the Muslim League in Poland which was registered in 2004. Together they have about 30,000 members.
Poland has a long history of citizens who follow Islam after a group of Tatars settled in the northeast of the country in the 14th century after being invited to join military campaigns. The Lipka Tatars also settled in neighboring Belarus and Lithuania.
The Tatars assimilated well and learned to speak Polish with Polish being the third European language translation of the Qur'an after Latin and Italian. When fighting for Poland the Tatars had separate divisions that fought alongside the Polish army, from the Battle of Grunwald to September 1939.
Since the 1970s Poland has been a destination of choice for students from Middle Eastern and North African countries. After the fall of communism, a large number of Turks also migrated to Poland and in the last few years, there has been a new wave of economic migrants some of whom are Muslims.
Imam Rafał Berger, co-chairman of the Joint Council of Catholics and Muslims said: "As a Muslim, being away from home, I really like not only to visit churches but also to sit in them to rest and absorb the atmosphere of praying walls by the faithful of the Church.
"Let us wish that places of worship again, everywhere, could always be safely open not only to their faithful, but also to wanderers and all those in need, regardless of the faith they profess, and to those to whom religion is foreign."