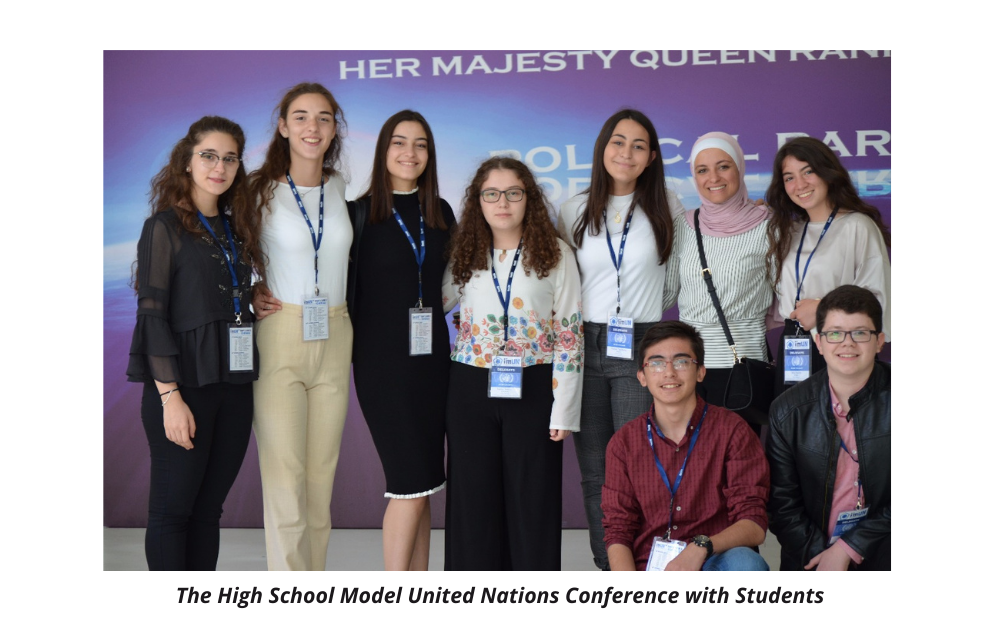 Photo©:
Mouna Photography & Rawand Yazaw
Rawand Yazaw knows well the challenges and hopes of refugees forced to flee their homelands by conflicts around the world.
She saw them, growing up in Jordan, in the stories of her grandparents, ethnic Circassians whose people were killed or expelled from the Caucasus by Russia in the 1800s. And again, as an adult, working with young people who'd fled wars in Syria, Iraq and elsewhere.
Yazaw is now channeling those insights to improve the lives of refugee and immigrant families in Milwaukee.
A graduate student in the University of Wisconsin-Milwaukee's Master of Sustainable Peacebuilding program, she works part-time at Milwaukee's Islamic Resource Center where she translates for Arab-speaking clients in its domestic violence program and is developing a series of programs for young people aimed at helping them better navigate their new lives.
"I hope my work will help them feel a sense of pride and be confident in who they are," said Yazaw, who is also a fellow in UWM's newly created Institute for Systems Change and Peacebuilding.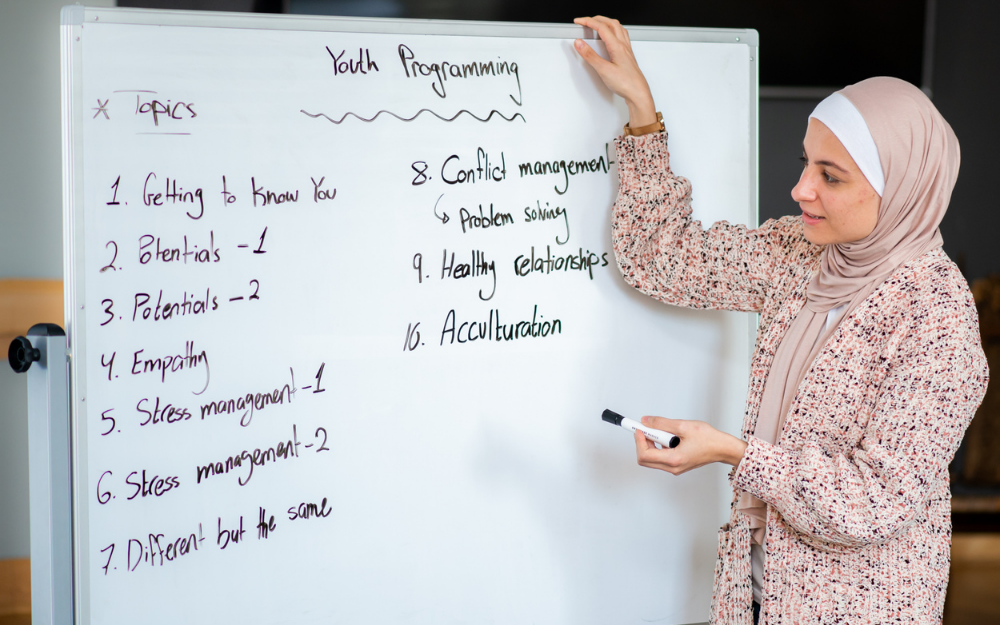 Rawand working at the Islamic Resource Center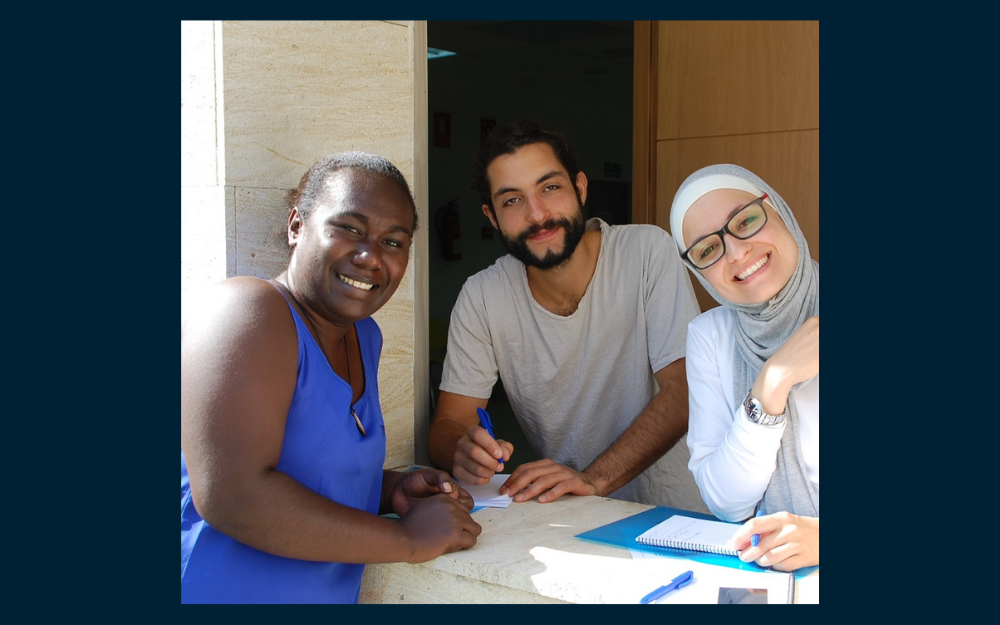 International meeting for Volunteers in Spain
"I want to help young people find their passions so they can give back to the community."
Yazaw, 29, is one of 17 institute fellows assigned to local nonprofits and agencies, including the Next Door Foundation, the Milwaukee Housing Authority and others.
The UWM programs, funded in part through the John M. Kohler (now Wm. Collins Kohler) Foundation, were created to give students real-world experience in understanding how systems work and how they can be improved to address some of the world's most intractable problems, from climate change and poverty to health disparities and racism.
Yazaw learned about the master's program through an American friend — now a recent graduate — whom she'd tutored when the woman was studying Arabic in Jordan. She was drawn, she said, by its emphasis on "systemic-thinking" and analyzing problems from varying perspectives.
"I wanted to have the big picture, to be able to make connections and solve problems," she said. "I just keep going back to what Albert Einstein said, that you can't solve the world's problems by using the same kind of thinking that caused them."
And Yazaw's background — her strengths, her life experiences — made her an ideal candidate for the programs, her professors said.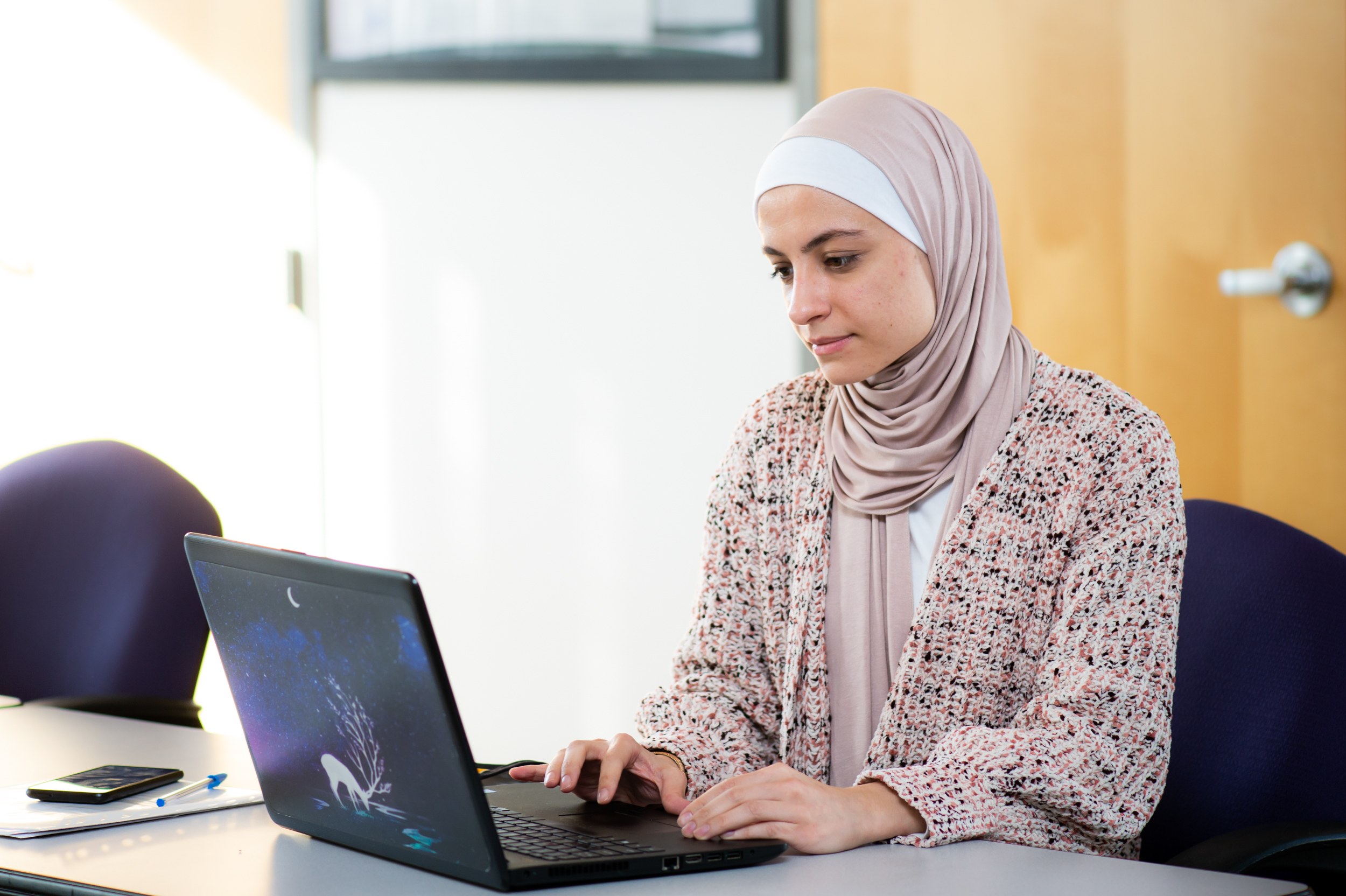 "She is such a perceptive listener … a wonderfully gentle, active listener. And that is a real strength," said Timothy Ehlinger, an associate professor in the college of nursing who helped create the master's program and now directs the institute.
Lynne Woehrle, an associate professor in the college of nursing, who directs the master's program, saw in Yazaw a great combination of relevant experience in peace organizing and an "emphatic listener who wants to understand what's going on with people and how she can be part of making change."
"One of the things we look for in our students, and she's an example of this, is an interdisciplinary way of thinking of the world," said Woehrle.
"She is incredibly thoughtful and reflective as a practitioner," she said. "She really brings people out and gets their ideas."
Yazaw developed her interests in community service as a teenager growing up in Amman. She spent seven years in Jordan's El Hassan Youth Award program, in which she volunteered on a range of initiatives, from working with special education students to helping farmers prepare their lands for planting.
She graduated with a degree in English and Spanish language and literature from the University of Jordan in 2014. After a brief European tour — volunteering with students in Spain, and peace programs in Ireland and Italy — she returned to Jordan to work with the nonprofit Questscope.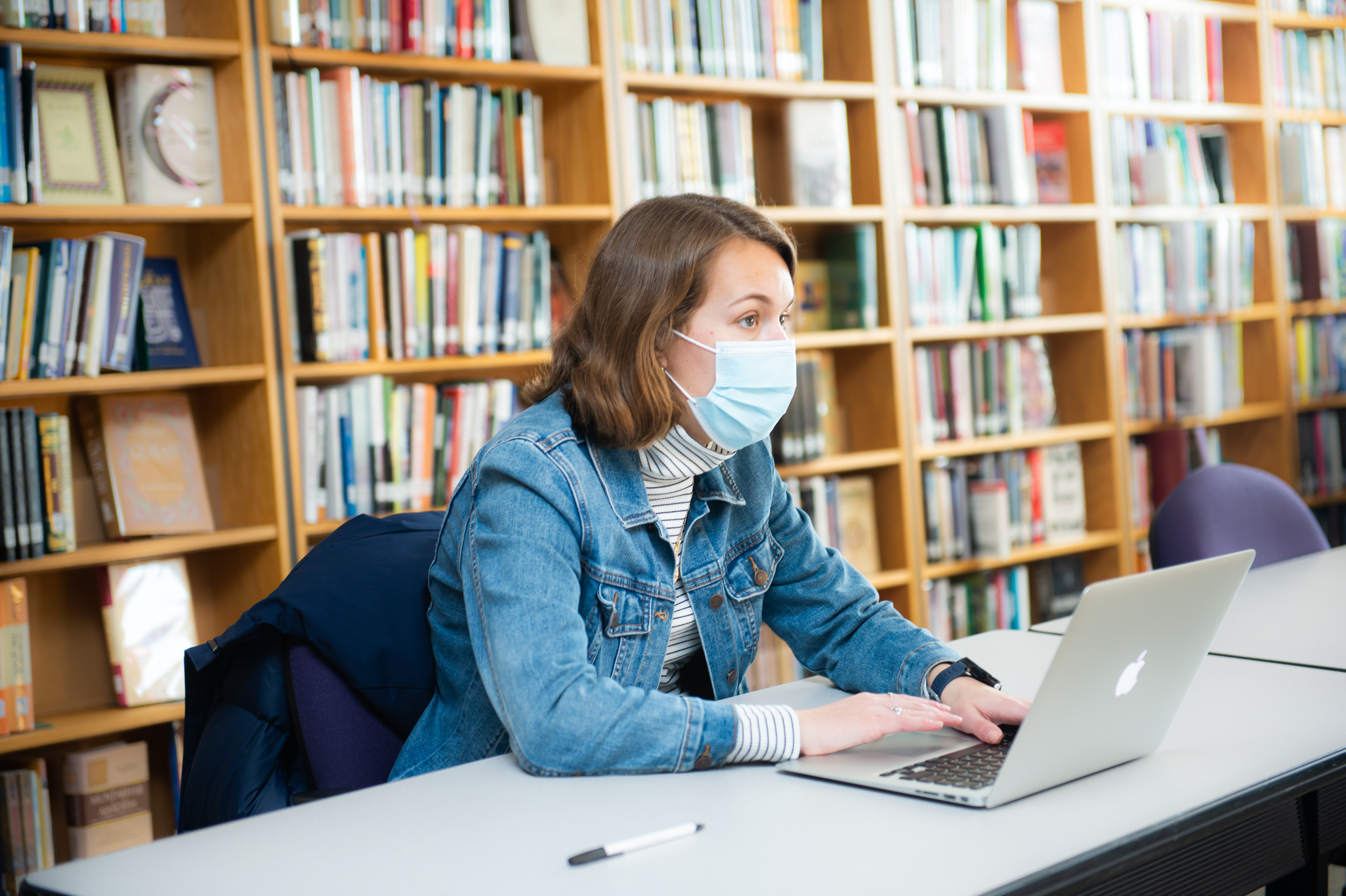 Anna Buckstaff, MMWC Intern assisting Rawand at the Islamic Resource Center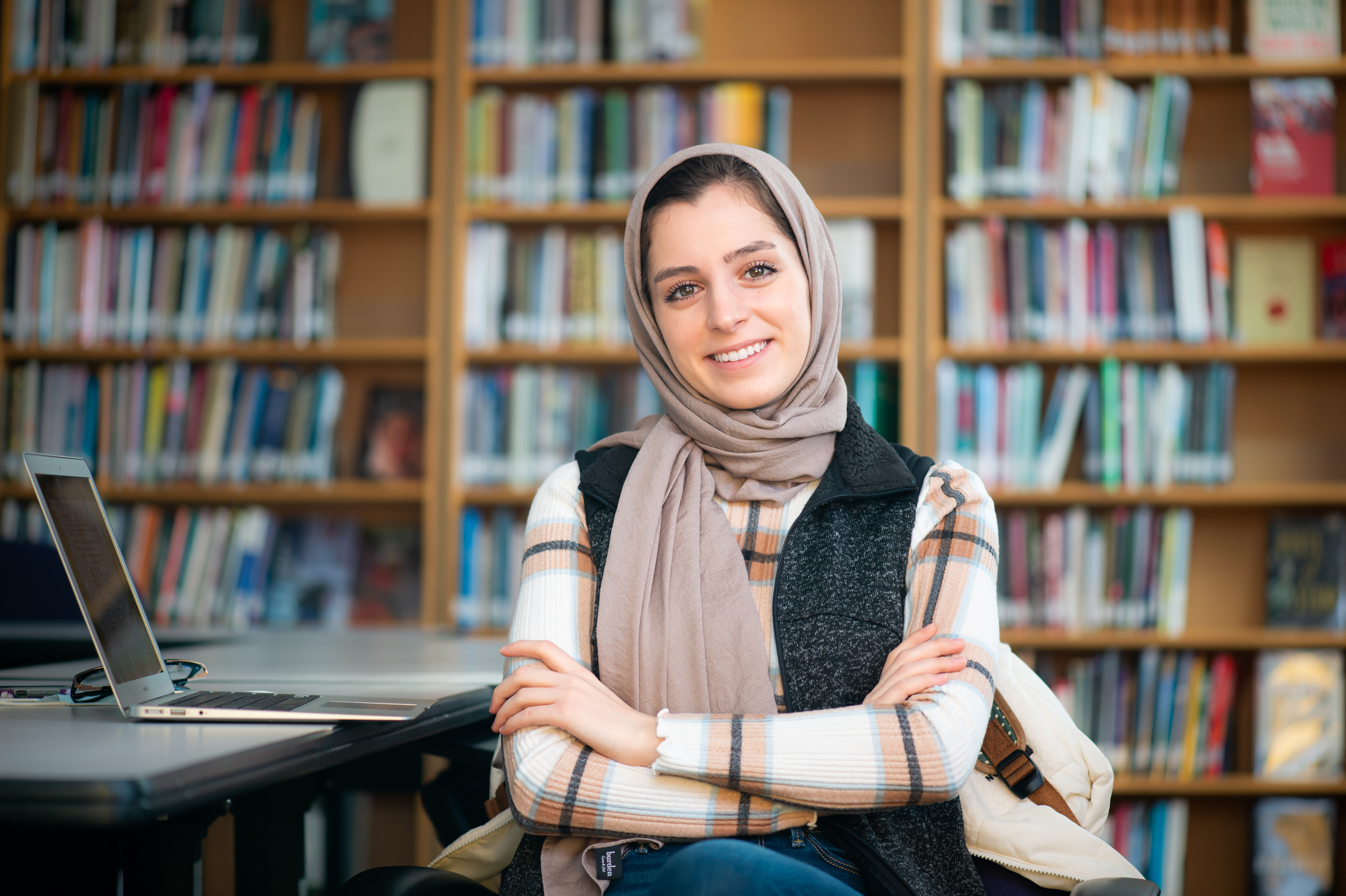 Sarah Kayali, MMWC Intern assisting Rawand at the Islamic Resource Center 
Among its programs, Questscope offers an alternative educational path for young people, many of them refugees, who have dropped out of school, often for economic reasons.
As an evaluator for the program, Yazaw saw up close the hardships of the Syrian refugees in the sprawling Zaatari and Azraq camps. And she interviewed young refugees inside and outside of the camps about their hopes for an education and the barriers they faced in achieving that.
"This experience made me realize that every person has a story, and there's something to be learned from every person and every experience," Yazaw said. "That's when I decided to apply to the master's program."
When she finishes the two-year program, Yazaw plans to return to Jordan where she hopes to create her own nonprofit to serve young people "and bring people together to be part of the changes happening there."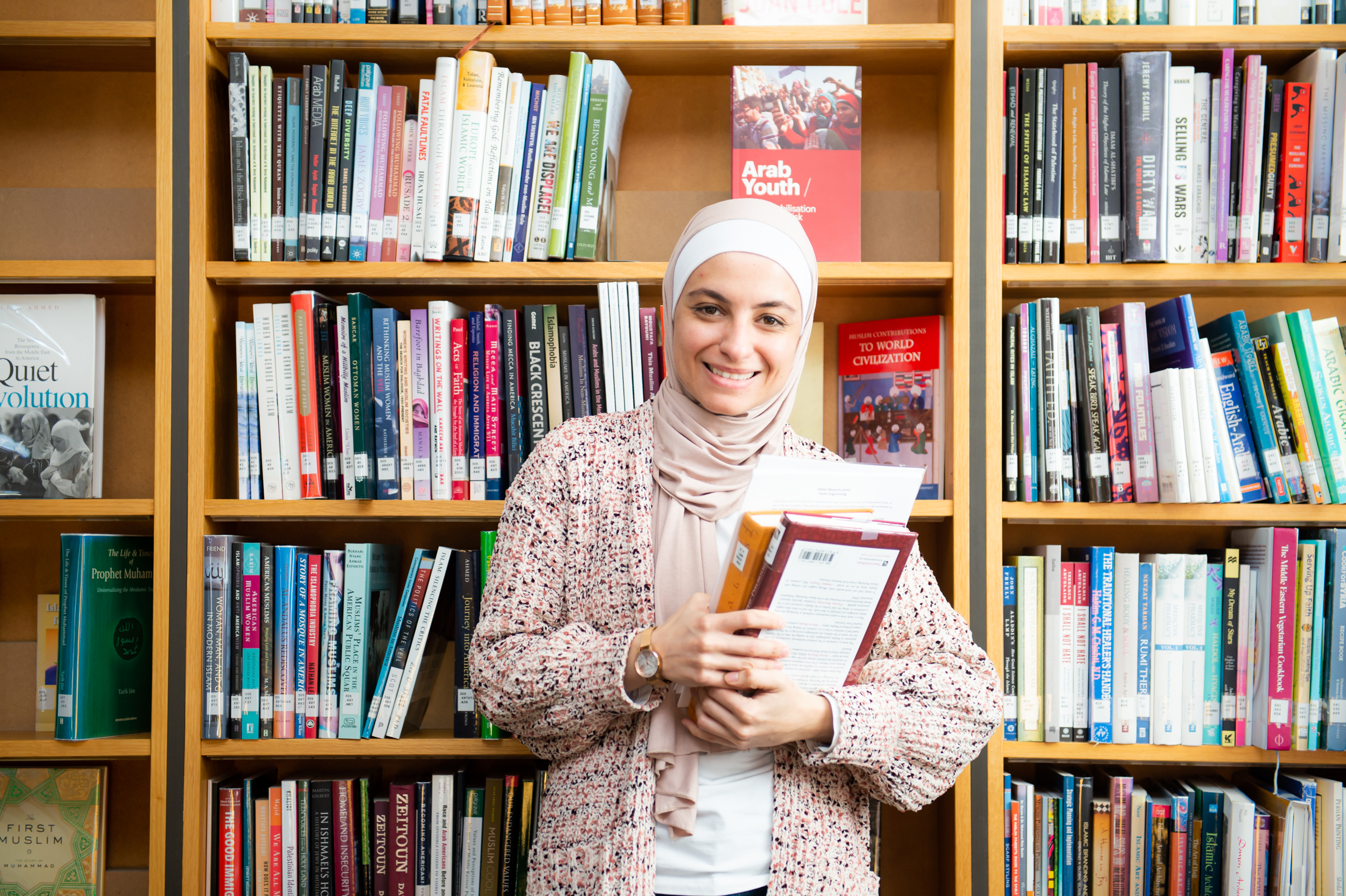 She didn't realize it at the time, but Yazaw was laying the foundation for her work in peace-building during her time in Spain. She had been assigned to work with Spanish-speaking students who were learning English. But the class quickly devolved into bedlam as students mocked her hijab and her accent and called her a terrorist and worse.
Instead of getting angry, she engaged them in dialogue and exercises meant to build empathy. She talked about her interests and work in non-violence and about her reasons for wearing the Hijab — that she saw it as a symbol of peace and made her feel empowered and confident. The exercise, she said, had a profound impact on her students, some of whom cried and hugged her on her last day there.
"In peace-building, we say there are roles in social change. And my role back then was as a caregiver," she said. "Playing that role … making those connections and building empathy … that helped me change the perspectives of those young people."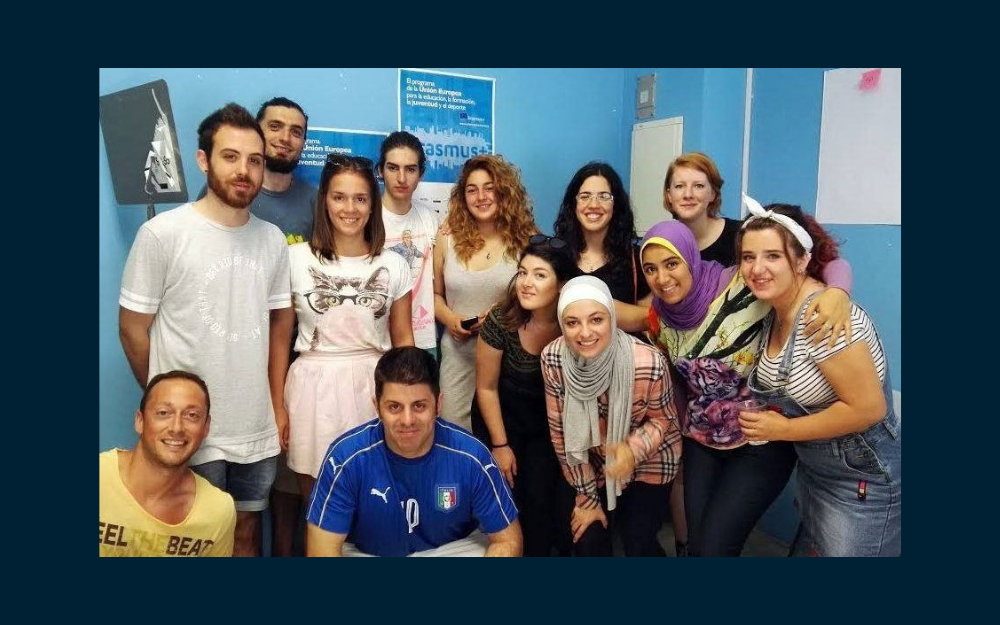 The introductory meeting for international Volunteers in Malaga, Spain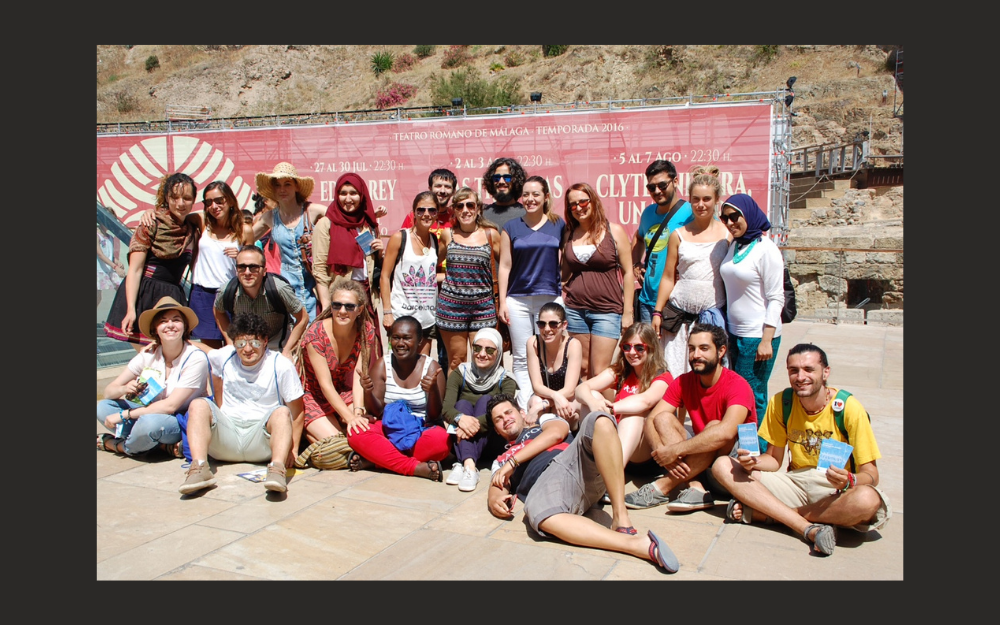 The Erasmus and International Volunteers meeting.