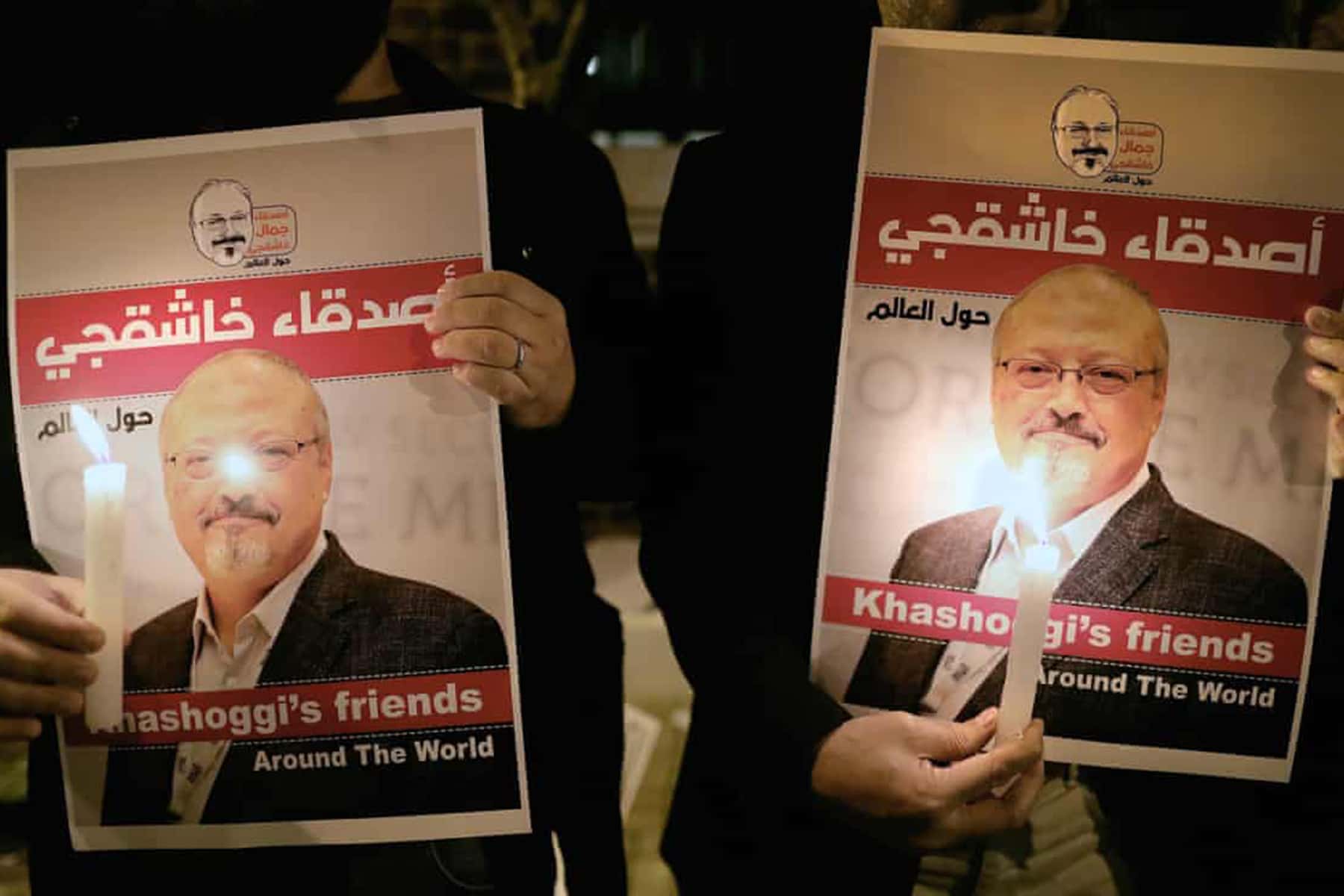 Writing for the Washington Post, the daughters of the murdered journalist Jamal Khashoggi declared: "This is no eulogy, for that would confer a state of closure."
Khashoggi, 59, a Saudi national and US resident who wrote for the Post, was last seen entering the Saudi Arabian consulate in Istanbul on 2 October. After a number of contradictory explanations, Riyadh said Khashoggi was killed and dismembered when "negotiations" to persuade him to return to the country failed.
The CIA has reportedly assessed that the murder was ordered by Prince Mohammed bin Salman, Saudi Arabia's de facto leader. He has denied any involvement. Amidst international outcry, Donald Trump has disputed reports on the CIA's work, stressed the importance of US-Saudi ties and repeated the prince's denials. House Democrats have promised to investigate the president's response.
In their column for the Post, which was published on Friday, Noha Khashoggi and Razan Jamal Khashoggi did not directly address the political fallout from the death of their father. Instead, under an illustration of his empty chair by Razan, they wrote of their lives with "'Baba' – a loving man with a big heart".
"We loved it when he took us every weekend to the bookstore," they wrote. "We loved looking through his passport, deciphering new locations from pages covered with exit and entry stamps …
"As children, we also knew our father as a traveler. His work took him everywhere, but he always returned to us with gifts and fascinating stories. We would stay up nights wondering where he was and what he was doing, trusting that no matter how long he was gone, we would see him again, wide-armed, waiting for a hug.
"As bittersweet as it was, we knew from a young age that Dad's work meant that his reach extended far beyond our family, that he was an important man whose words had an effect on people over a great distance."
Khashoggi left his home in Jeddah and moved to the US last year, establishing at the Post an outlet for stringent criticism of Prince Mohammed's rule. He also wrote for the Guardian. His daughters echoed his belief that he was a Saudi patriot, writing: "In truth, Dad was no dissident. If being a writer was ingrained in his identity, being a Saudi was part of that same grain."
They added: "It was vitally important to him to speak up, to share his opinions, to have candid discussions. And writing was not just a job; it was a compulsion. It was ingrained into the core of his identity, and it truly kept him alive."
Noha and Razan Jamal Khashoggi and two brothers were born to Jamal Khashoggi's first wife, Rawia al-Tunisi. He had two other marriages. He went to the Saudi consulate in Istanbul to collect documents relating to a planned marriage to his Turkish fiancée, Hatice Cengiz.
"When we were in Virginia during Ramadan," his daughters wrote, "Dad … told us about the day he left Saudi Arabia, standing outside his doorstep, wondering if he would ever return. For while Dad had created a new life for himself in the United States, he grieved for the home he had left. Throughout all his trials and travels, he never abandoned hope for his country.
"After the events of 2 October, our family visited Dad's home in Virginia. The hardest part was seeing his empty chair. His absence was deafening. We could see him sitting there, glasses on his forehead, reading or typing away. As we looked at his belongings, we knew he had chosen to write so tirelessly in the hopes that when he did return to the kingdom, it might be a better place for him and all Saudis.
"This is no eulogy, for that would confer a state of closure. Rather, this is a promise that his light will never fade."