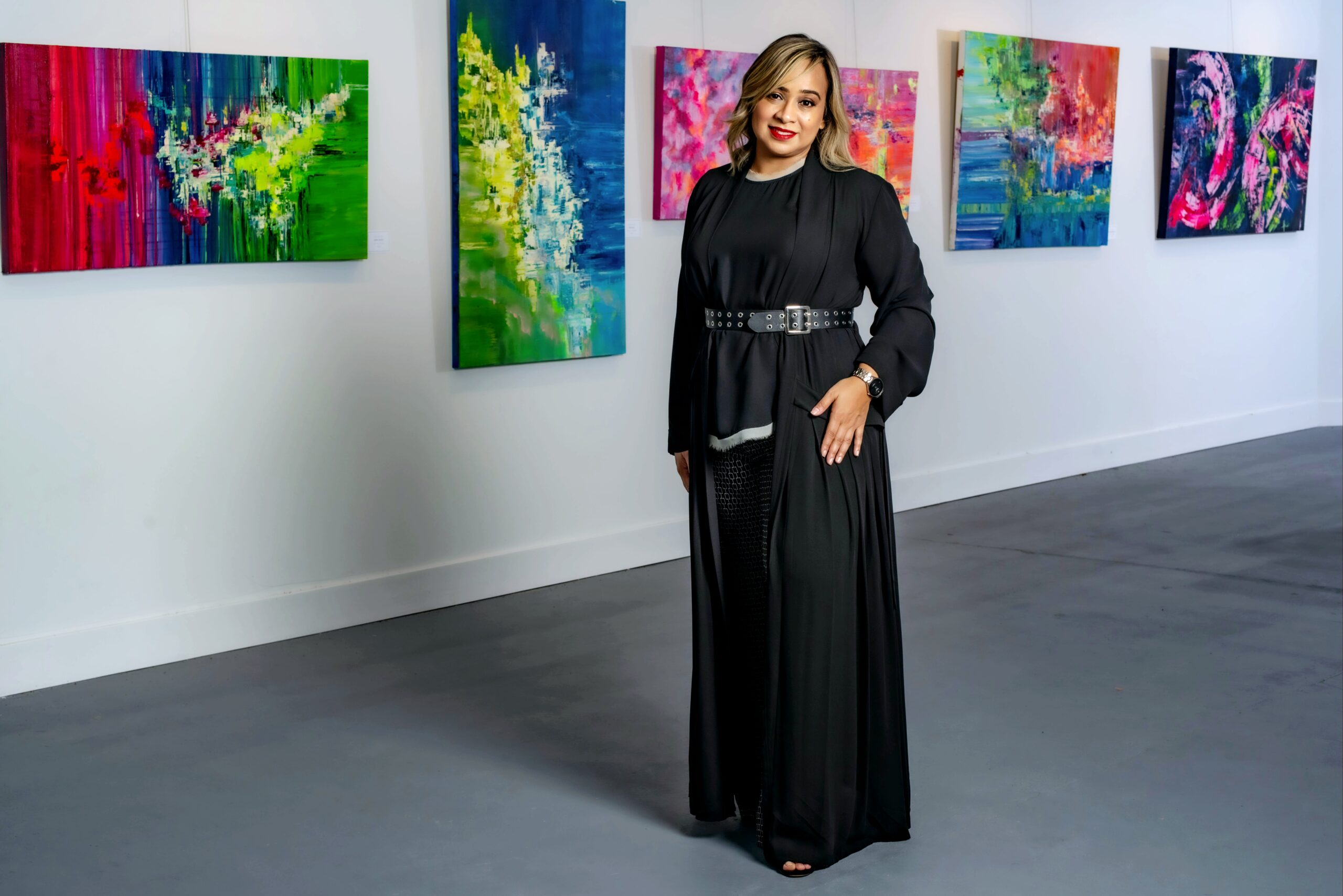 Architect and painter, Sumrien Ali, showcases her first series, "My Father's Journey", in honor of her late father.
Along with more than 14 million others, Sumrien Ali's father, Syed Samar Ali, migrated as a child to a new country called the Islamic Republic of Pakistan following the 1947 Partition of India. 
After losing her father three years ago Ali wanted to honor his life and legacy in the best way she knew how, through art. They shared a similar passion for painting, however, their styles were in opposition as her dad's art form was realistic, while Ali appreciates the freedom of the abstract. 
She describes the artwork depicting his life in her first exhibition, which is being held at the Canal Gallery in Alexandria, VA.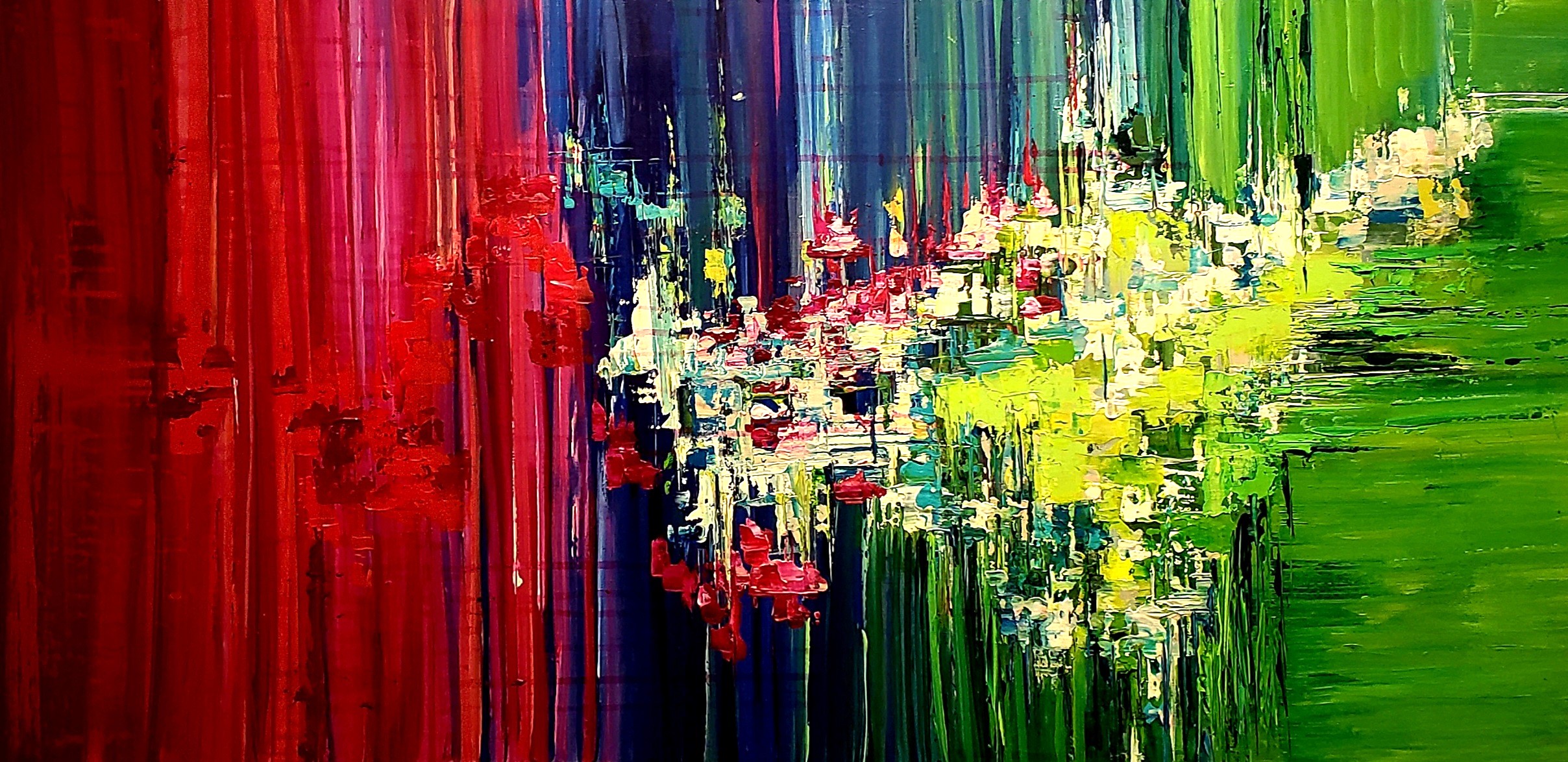 Photo by Lee Monroe
 "In the first painting, people always show the partition as this dark time or this bloody time and it was bloody, but the first painting shows it a little more light, a little more stratified," says Ali. "[It's] reflecting that movement towards Karachi. The piece is meant to show movement within each striation and diversity in each pocket of color, the palette knife stroke represents the time of partition and division. Instead of being reflected as a dark time, the color is representing a positive light as the birth of a nation aligning with the birth of my father."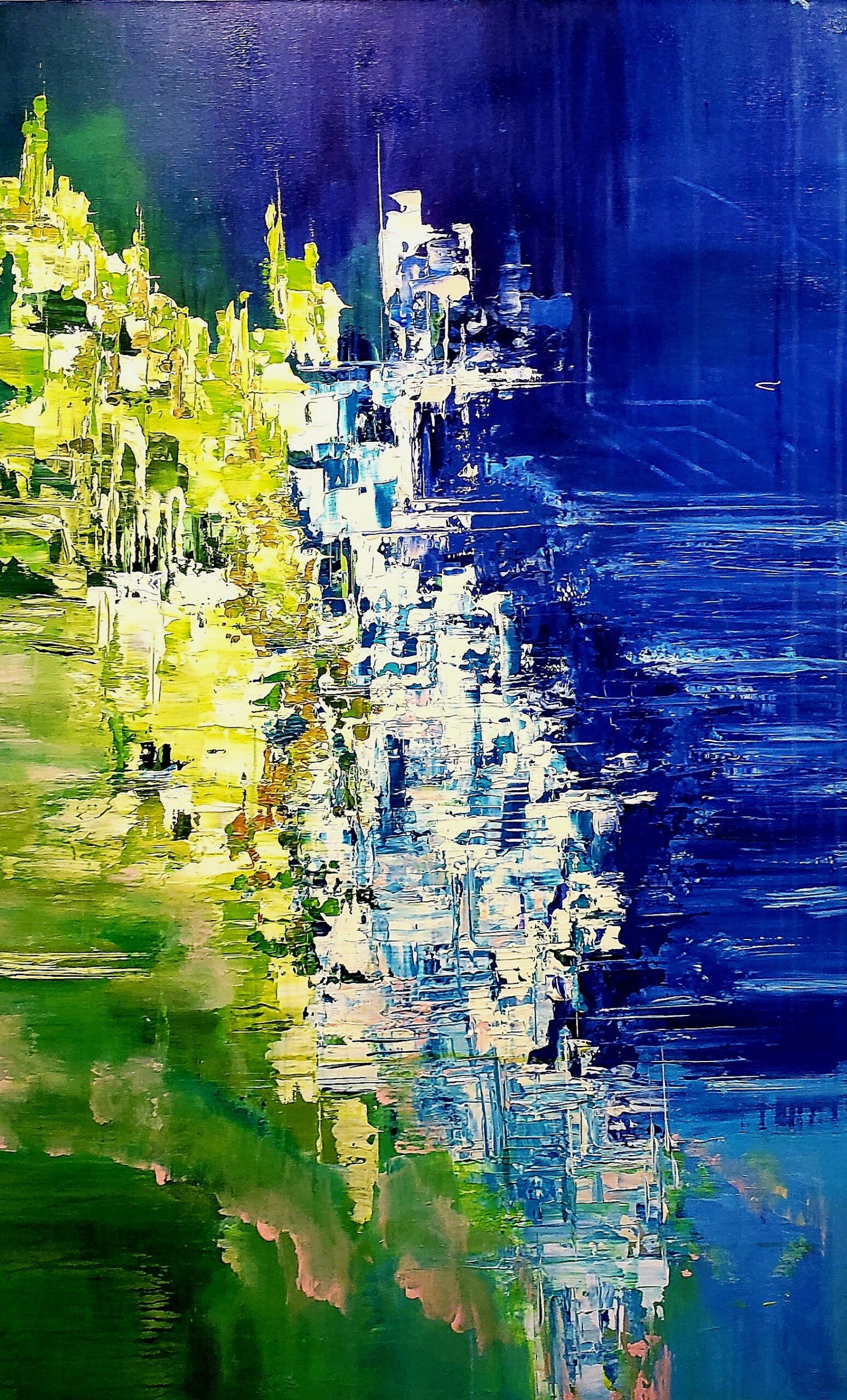 Photo by Lee Monroe
 The second piece captures her father Samar growing up and establishing himself in Karachi, Pakistan, where he received his masters, in the "city of lights" surrounded by the warm greens and blues of the nature and ocean of the port city.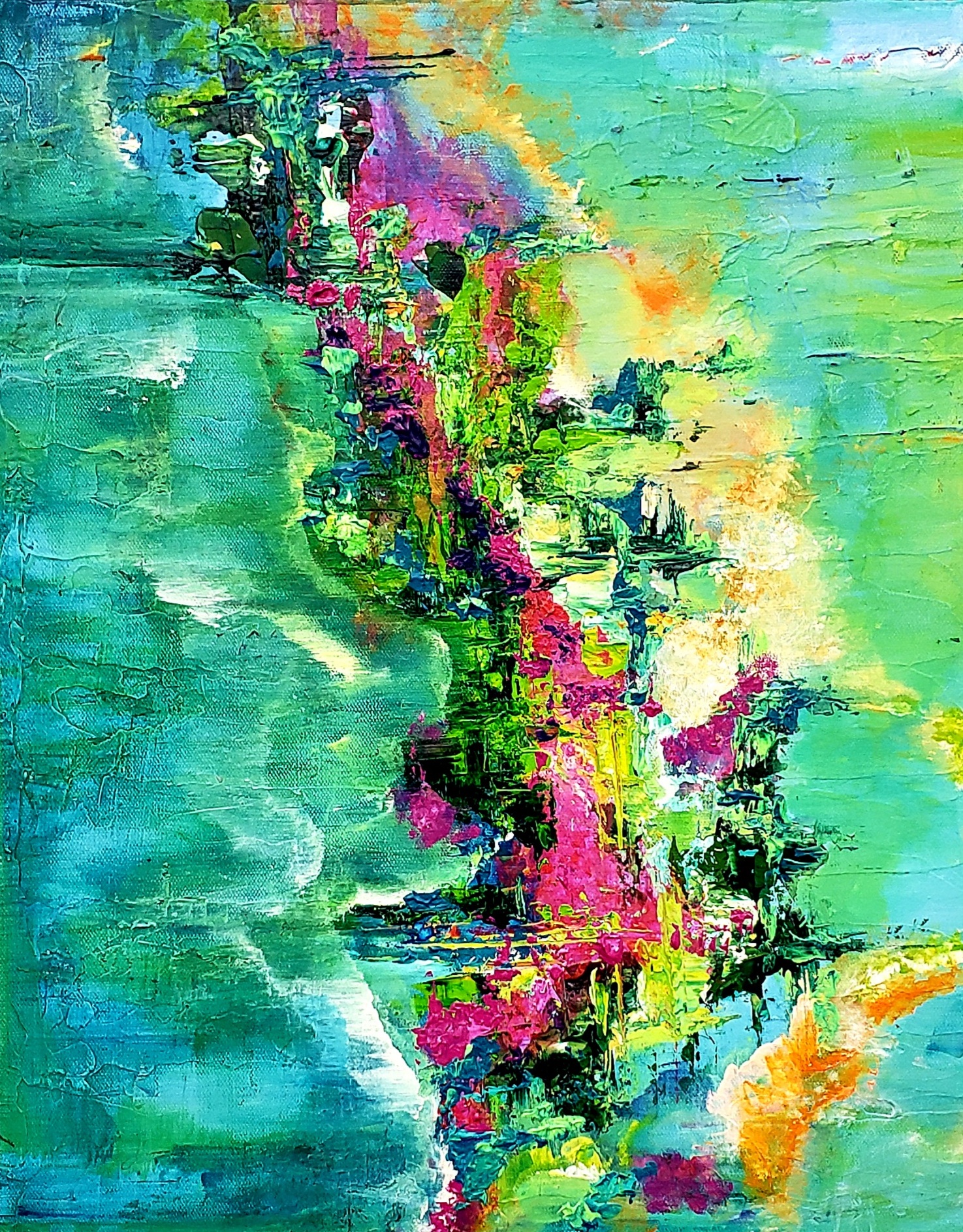 Photo by Lee Monroe
 "He was focused, he had a target in mind, he needed to get his family out of poverty," said Ali.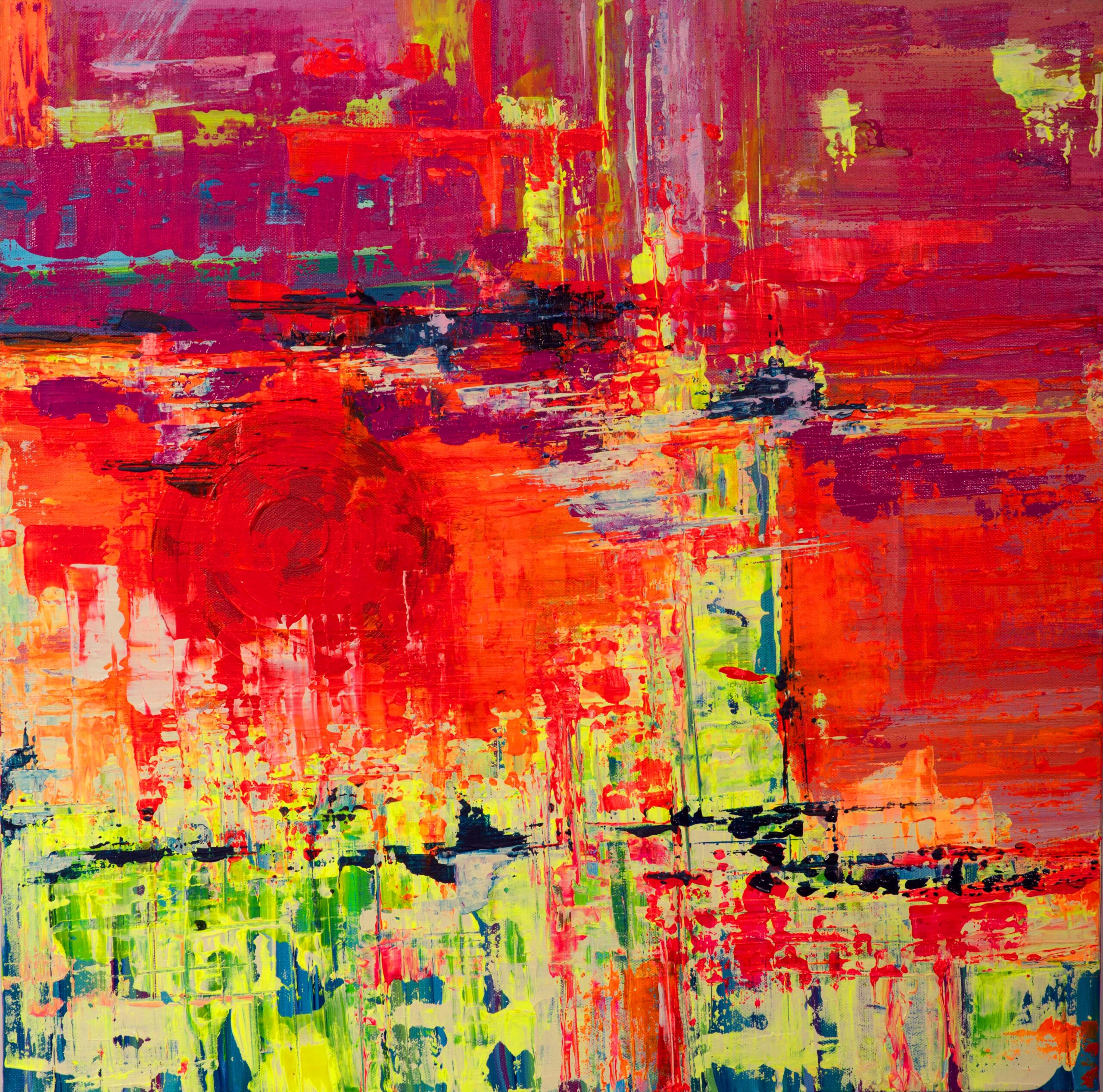 Moving from Karachi to the urban jungle of Toronto, Canada is shown in the third piece of the series. Due to immigration laws, Samar was only there for four years to provide for his family back home, as he was the eldest of eight children. 
After leaving Toronto, Syed moved to Poughkeepsie, New York where he married his wife, and where they raised their three children for the next 25 years. The last piece is called "Legacy", commemorating the children and grandchildren he worked and strove to build a life for.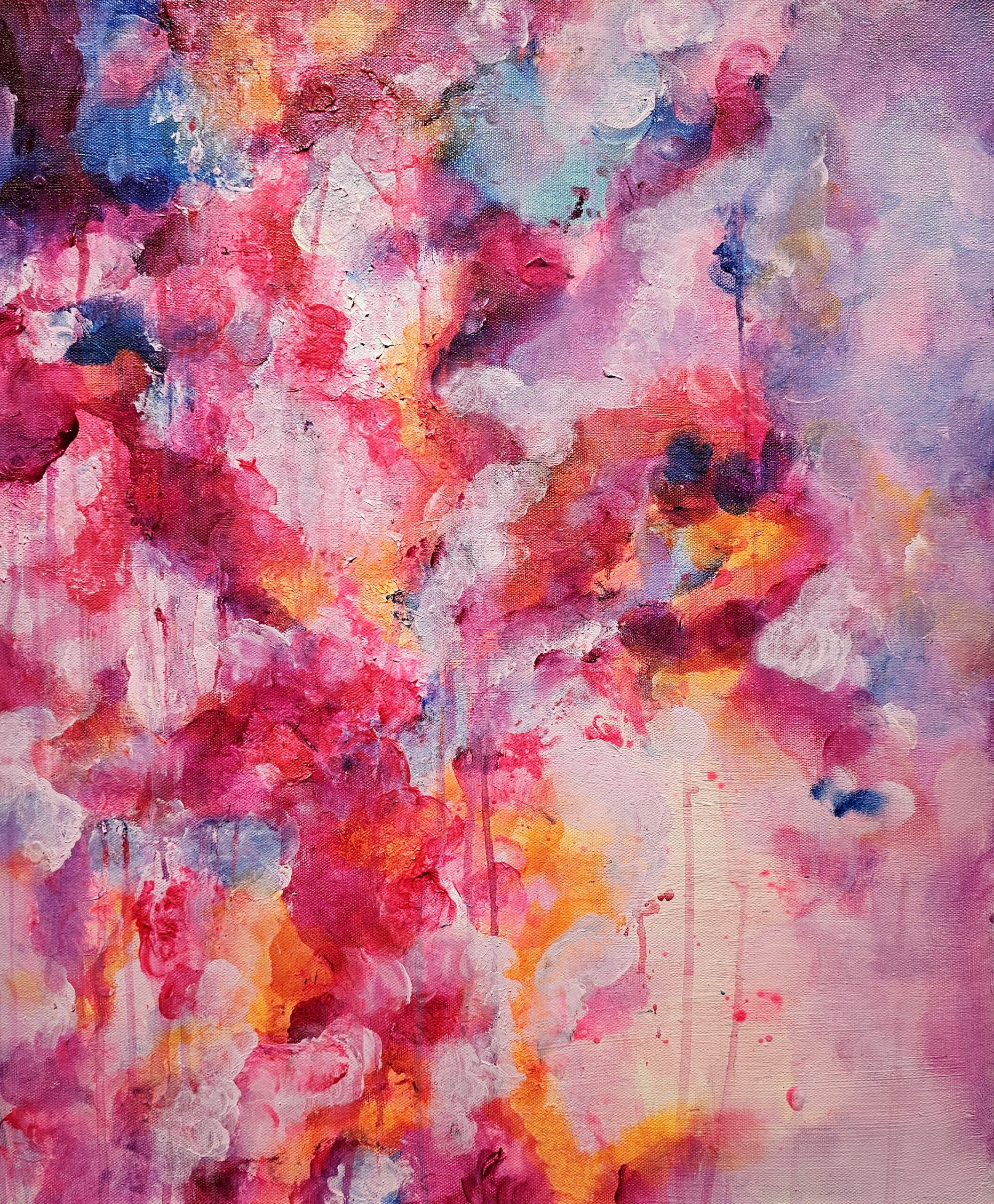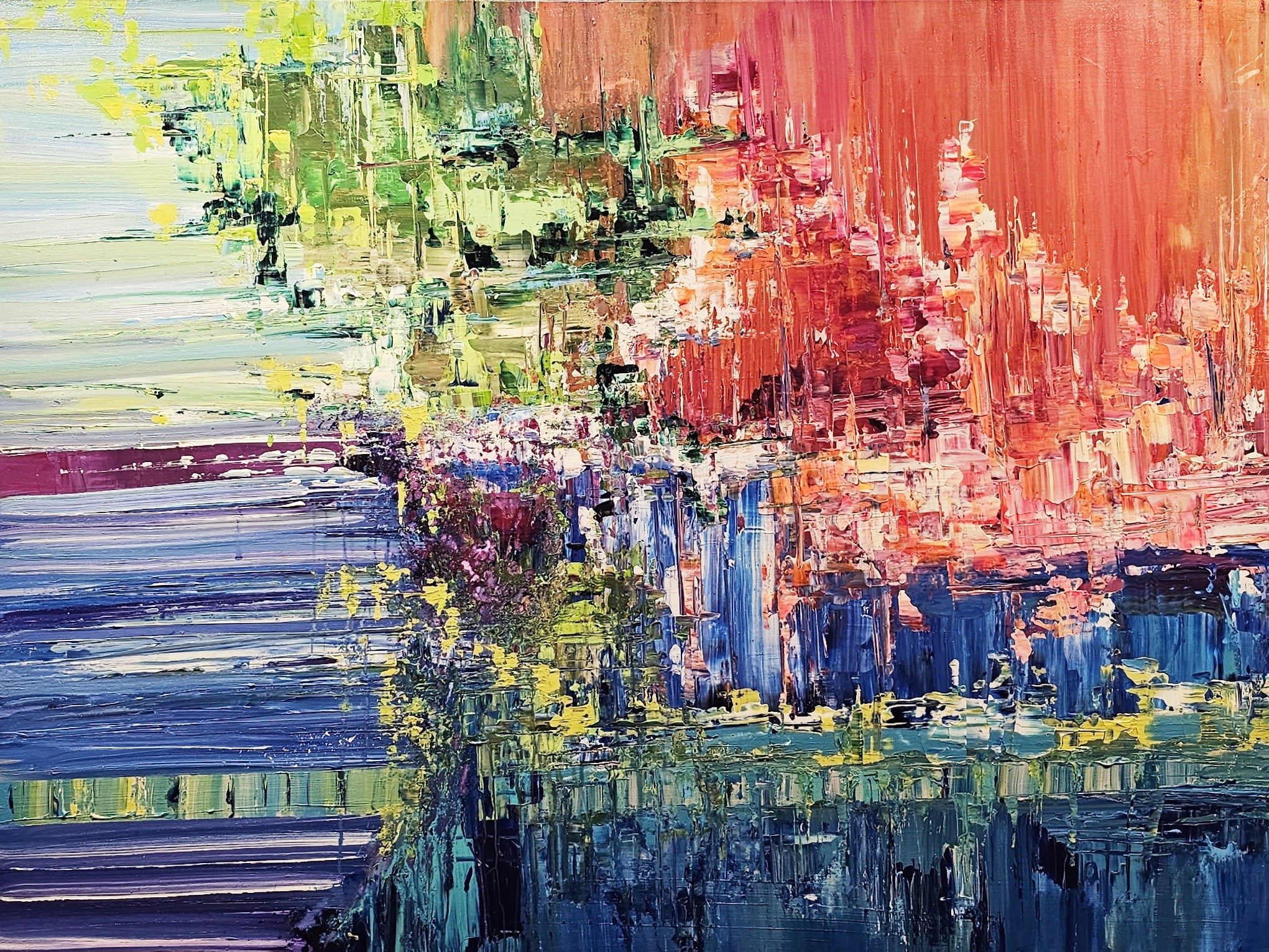 Still reeling from his loss, her family didn't fully grasp how the layered colors and textures make up the images of Pakistan, Toronto, New York and Raleigh, North Carolina, through Ali's art. But they fully support Ali's art and her accomplishments. 
"They're just supportive of the idea that I was in a gallery … they were very quiet," said Ali. "I think it's still very raw for us, three years in. We don't really talk about our feelings or express ourselves enough. Especially as Muslims, it's just something that you don't talk about. It's an abstraction actually." 
By day, Ali draws structures as an architect and designer, but by night she allows her mind to run free through her palette knife and acrylic paint. 
"I think it gives you freedom, I think it allows you to be free," said Ali. "It has no rules, which is kind of crazy. You can be a rebel when you're doing your artwork." 
Prior to her first exhibit, Ali completed over 50 commissions for friends, family and art lovers. As an abstract artist, Ali says those who enjoy traditional art might not receive her paintings in the way she hopes. 
"Don't feel like you always need to look for something in it," says Ali. "I want them to just have a feeling, to evoke an emotion from it, to have some sort of joy from it … I want them to be able to just look at it and get lost in my work." 
Ali paints to express her creativity and says she enjoys the challenge of portraying motion through abstract techniques. She draws inspiration from iconic artists such as Georgia O'Keeffe, Jackson Pollock and Mark Rothko.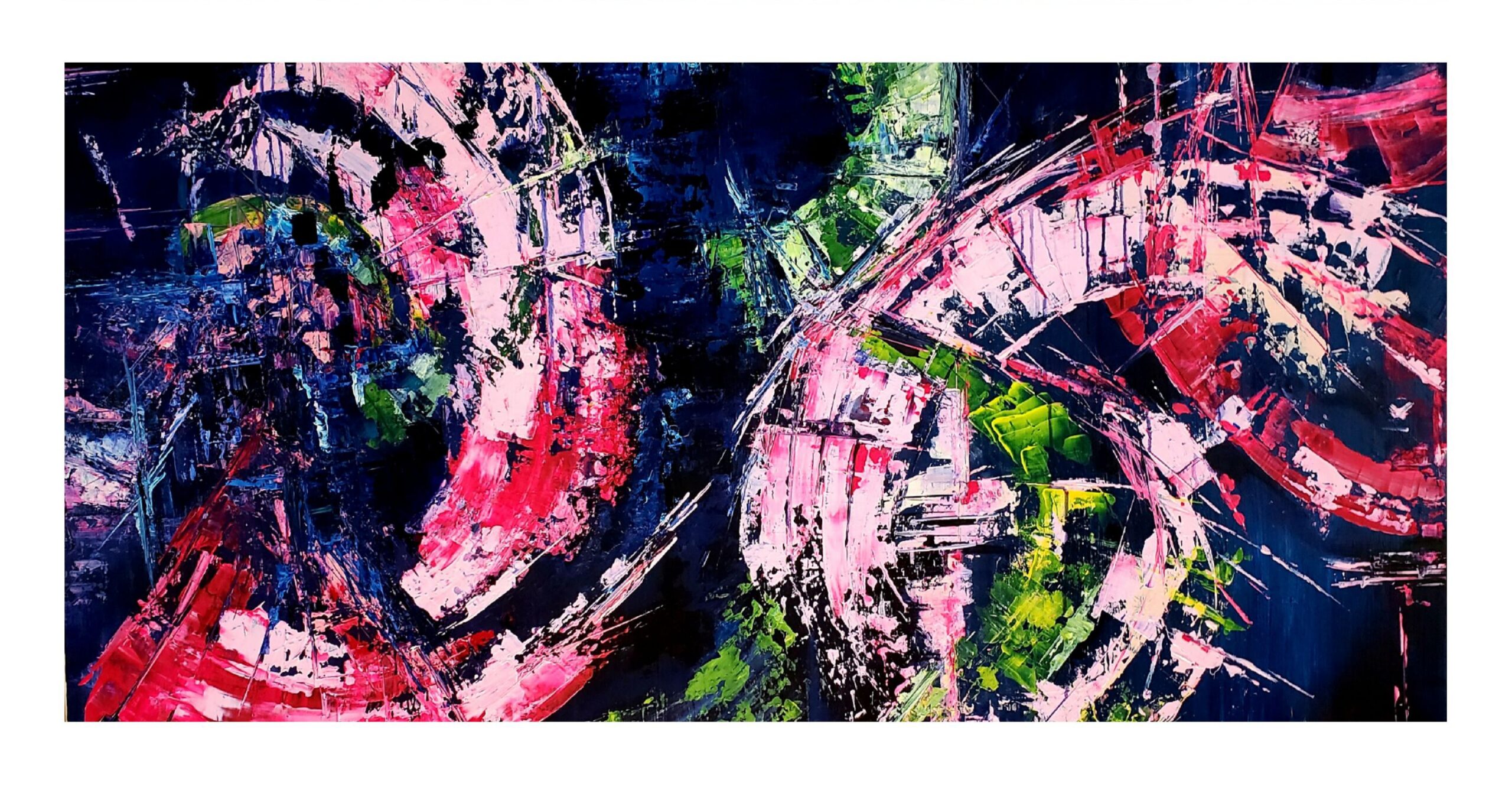 Seeing her final piece hung up on the white wall meant "something special" to Ali and the memory of her beloved father. As she is passionate about creating art, Ali says she will continue her journey as an artist and hopes to continue to display her work at more prestigious venues. 
DM for commissions and follow for more updates @sumrien_ali