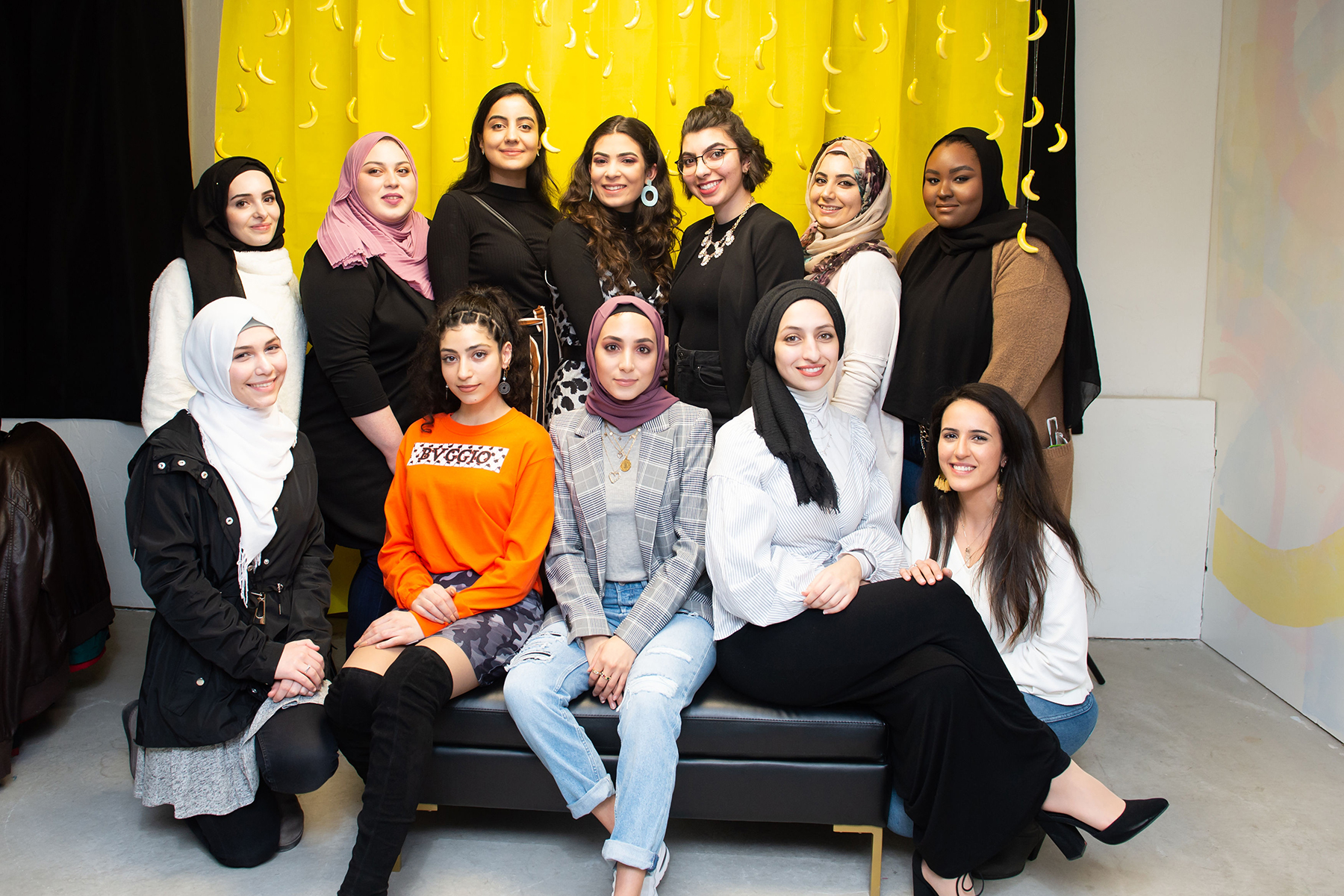 Fanana Banana launched its very first Muslim creatives art show on Thursday, April 11, at Dream Lab located on 327 W. National Ave. The show featured an all-female group of artists:  Liala Amin, Bisan Muna, Lamia Tabara, Nayfa Naji, Mila Hakim, Judy Kattan, Noor Fleifel, Yasmine Mohamed Ahmed, Nada Zalloum, Sarah Ghoul, Eilaf Amro and Amelia Bader.
Co-founders, Amal Azzam and Nayfa Naji, created this Arts & Entertainment page to provide a spotlight on local Muslim artists and businesses in the Milwaukee area.Their primary mission is to provide these upcoming artists with a larger platform to be seen in the community. Through art, they hope to build bridges between communities and show an authentic representation of Muslims.
The lack of diversity in the art industry sparked the idea to create Fanana Banana. When several galleries turned away Azzam's artwork due to differences in themes, she realized she needed to be a trailblazer for Muslim artists in the industry. When reaching out to Naji, they decided to join forces to create a platform to showcase Muslim Artists in the local area. Naji creatively chose the word Fanana, meaning female artist in Arabic.
The four-hour display allowed visitors to experience a variety of art forms ranging from visual art to poetry. The walls of the gallery were covered in captivating drawings, paintings and calligraphy, while the booths surrounding the area showcased glass art, interactive makeup art and a line of beauty products from Rumaneh Nourish. The diversity in art allowed guests to experience an array of art forms.
Noor Fleifel, 17, presented six pieces of surreal art that revealed a series of emotions. With the use of markers and water colors, Fleifel created images of faces that evoked distinctive emotions. She said, "I hope people have a deeper appreciation for art after they leave and see how different creators express themselves."
When speaking about the significance of the event, she expressed, I think it's important for Muslims to have a platform and be able to express themselves since a lot of the time, especially with women, people say that Muslims are oppressed. This shows how we can express ourselves freely and do what we love.
Judy Kattan, a student at UW-Milwaukee, also likes to capture emotion in her art. Similarly, her pieces included images of faces and calligraphy. While she enjoys drawing, she finds that it also serves as an emotional outlet for her. " I think that in our generation, social media and art is coming to the forefront. I think that this community is doing a really good job, thanks to Nayfa and Amal, of really emphasizing that and creating a platform for it," she said.
Kattan emphasized the importance of Fanana Banana's art show, especially since science and technology fields are usually preferred among Muslim and Arab immigrant families. She said, "I think this event is so important because it gives a lot of girls a chance to show what they can do. I feel that in the Arab community and in the Muslim community, creatives are over looked, so this is really cool because it gives them a platform and relevance to attract people to see what they're really doing and appreciate it."
Aside from surreal art, artists like Lamia Tabara, shared other unique art pieces. Often working with elements like acid and glass, Tabara enjoys creating art that pushes boundaries and inspires people. "Art is a great way to connect with other people. I hope to one day be a part of a movement of Muslim women that inspires people," she said.
In Milwaukee, art events hosted by Muslims are rare, Tabara said, "The Muslim community has no idea about the youth and about what we can really do. I think this is just the beginning. I really hope people get inspired by these art shows and embrace the idea of art in Islam because that's what really inspires people the most."
While most artists voiced art to be a hobby or an emotional channel to express themselves, one of the artists, Amelia Bader, used one of her paintings for a larger purpose. Following the New Zealand tragedy, Bader, 16, donated her painting to the ISM West in Brookfield. When a member of the mosque asked to purchase it, she donated the money as Sadaqah, a sign of sincere faith.
Muslim attendees shared a common hope for more art shows in the future. Gadeer Ayesh, 25, found this show to be especially significant because of its rarity in the community. She noted that it was usually scarce because art is often looked down on in the Arab community.
Because of these common views, Ayesh communicated the necessity to support one another in the Muslim community.
There are certain occupations in the Arab world that are deemed acceptable and a lot of people are scared to go into things that they are passionate about or love to do. We should be able to support them and show them that we are here for them and that we want them to continue doing this.
Sehar Javed, 25, was proud to see the Muslim community in another light. Javed said, "I think it's cool to see a positive side of what Muslims are doing and how Muslims are also artistic. We're not just doctors and engineers, we also have a creative side to us."
Other attendees raved about the event and said they would recommend it to others. Nisreen Ayesh, 41, believes it is imperative for the Muslim community to see these talented, young Muslims. "It's something to be proud about and share with the community," she said.
Azzam and Naji were overwhelmed with the support they received. "To have so many people attend to show love, support and appreciation means a lot," Naji said.
They hope to keep the momentum going and eventually become an official organization. Azzam said, "Our journey to uplift Muslim Artists is meant to benefit everyone. We hope people from all communities feel comfortable connecting with us and we will work hard to create inspiring experiences for people to do just that."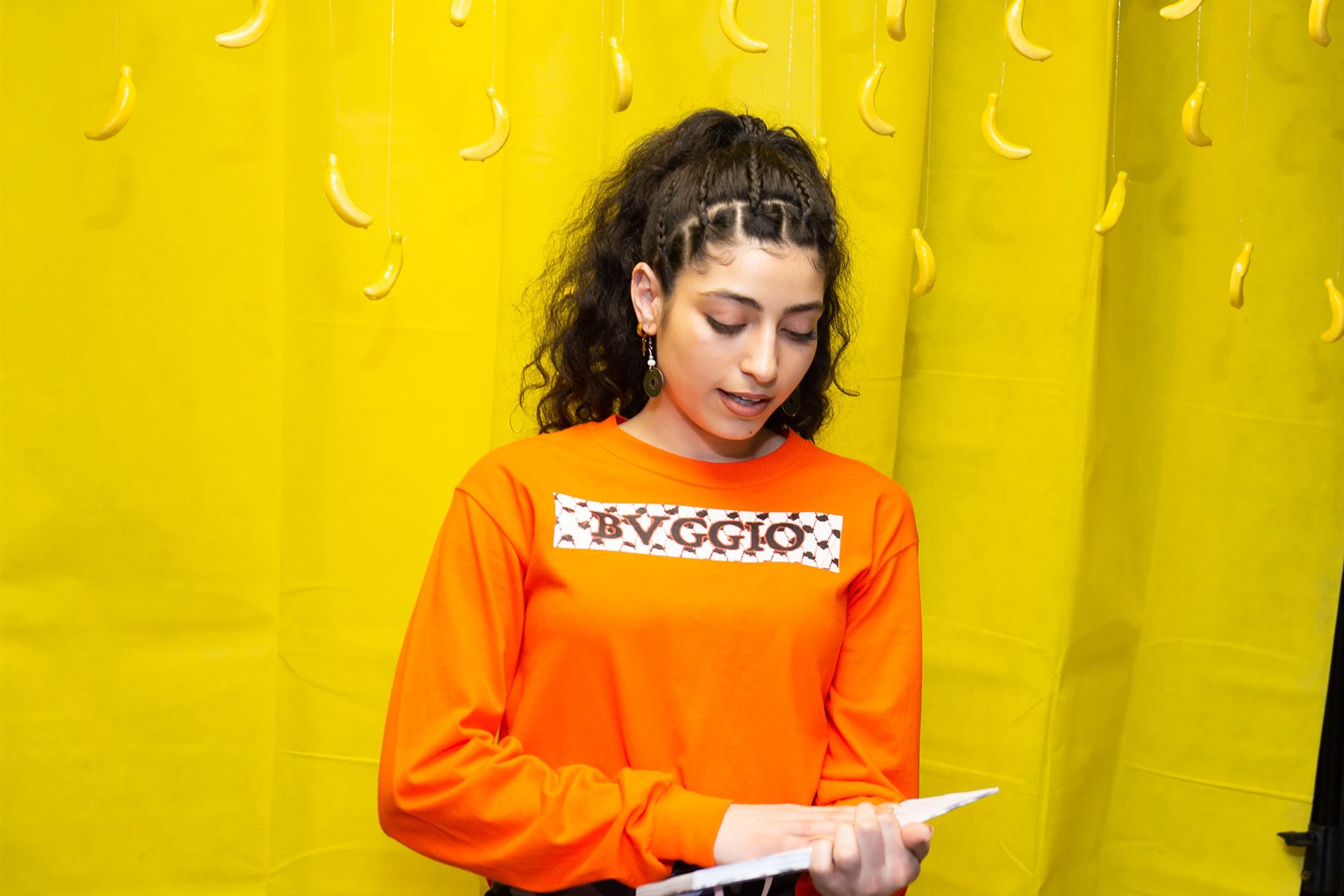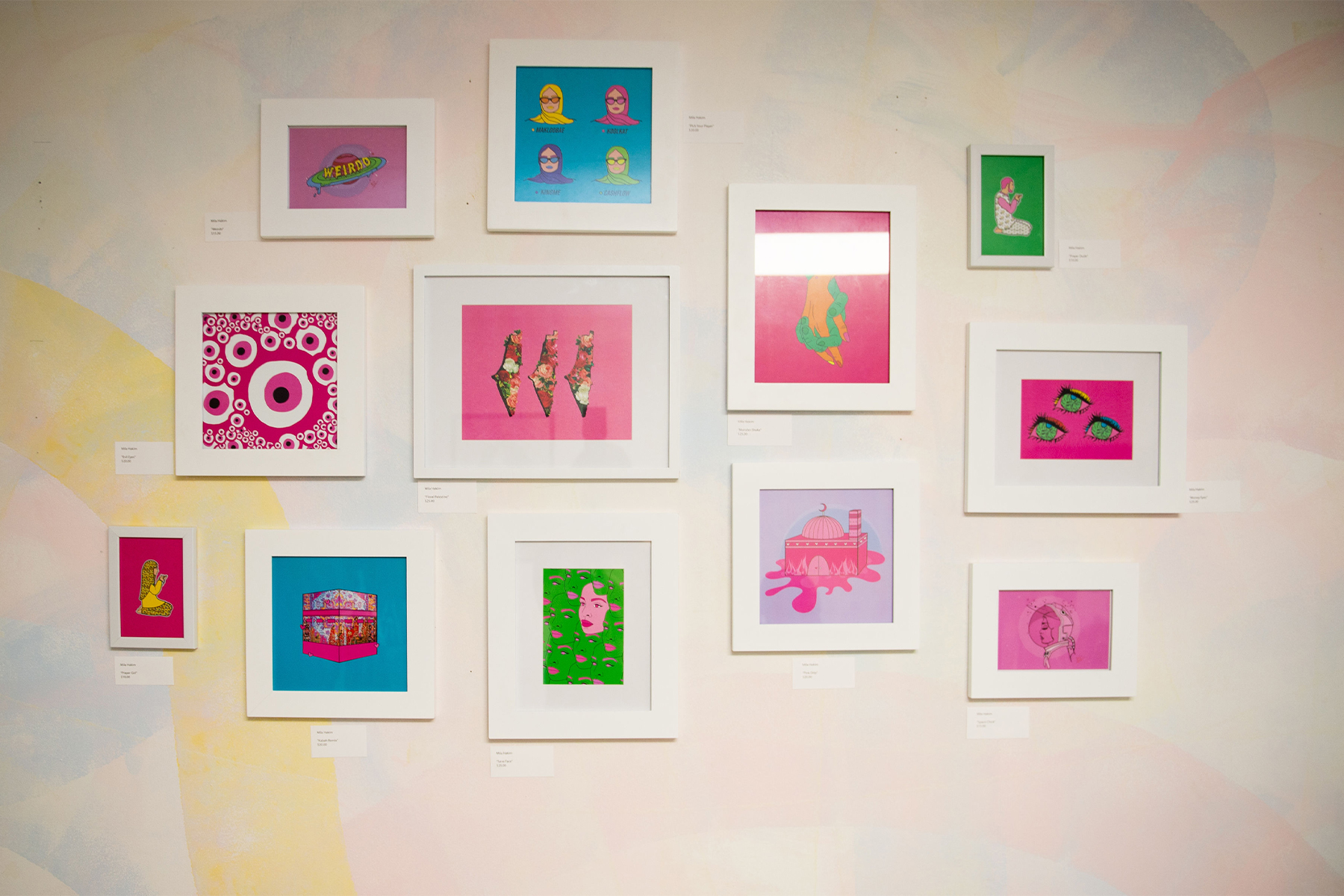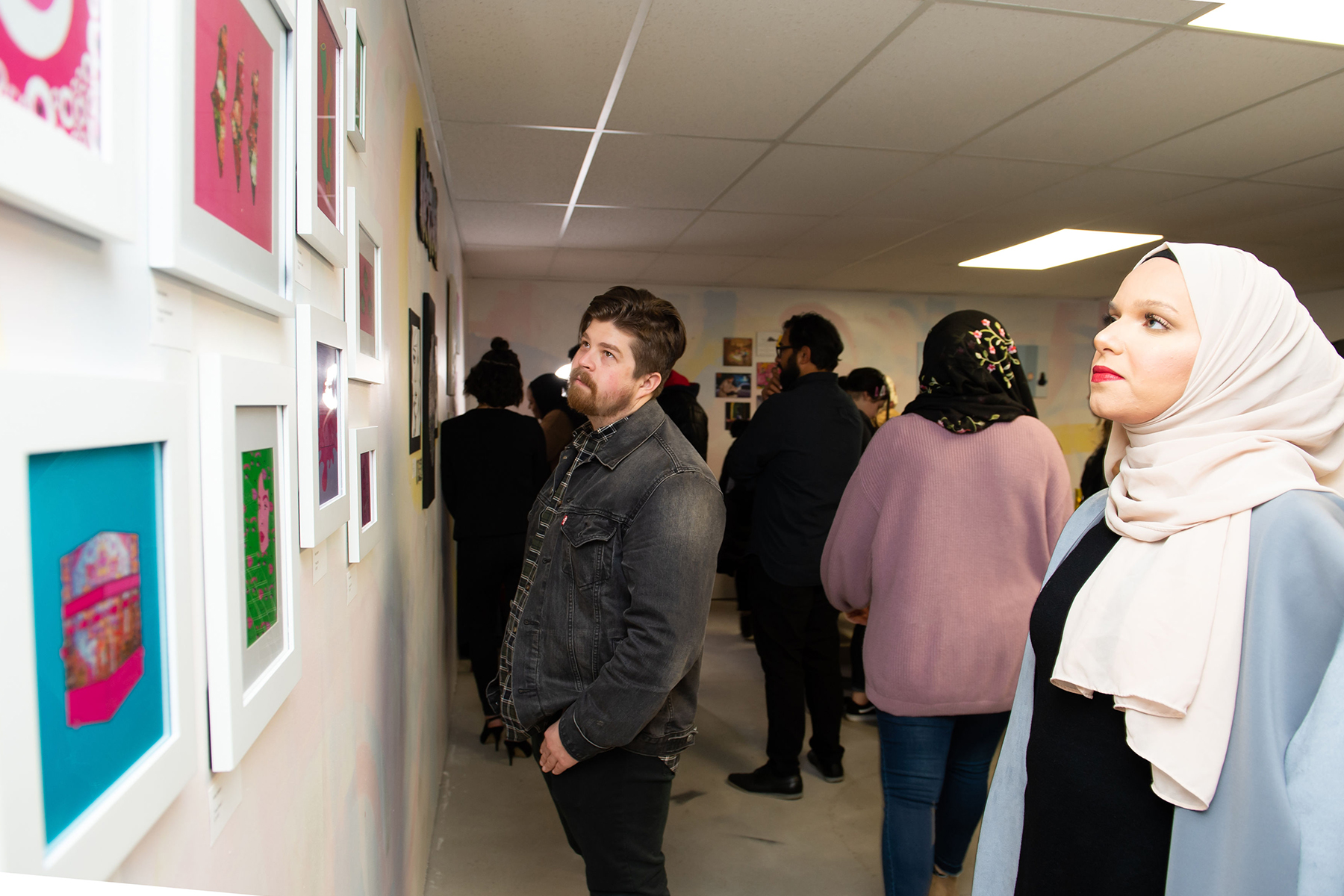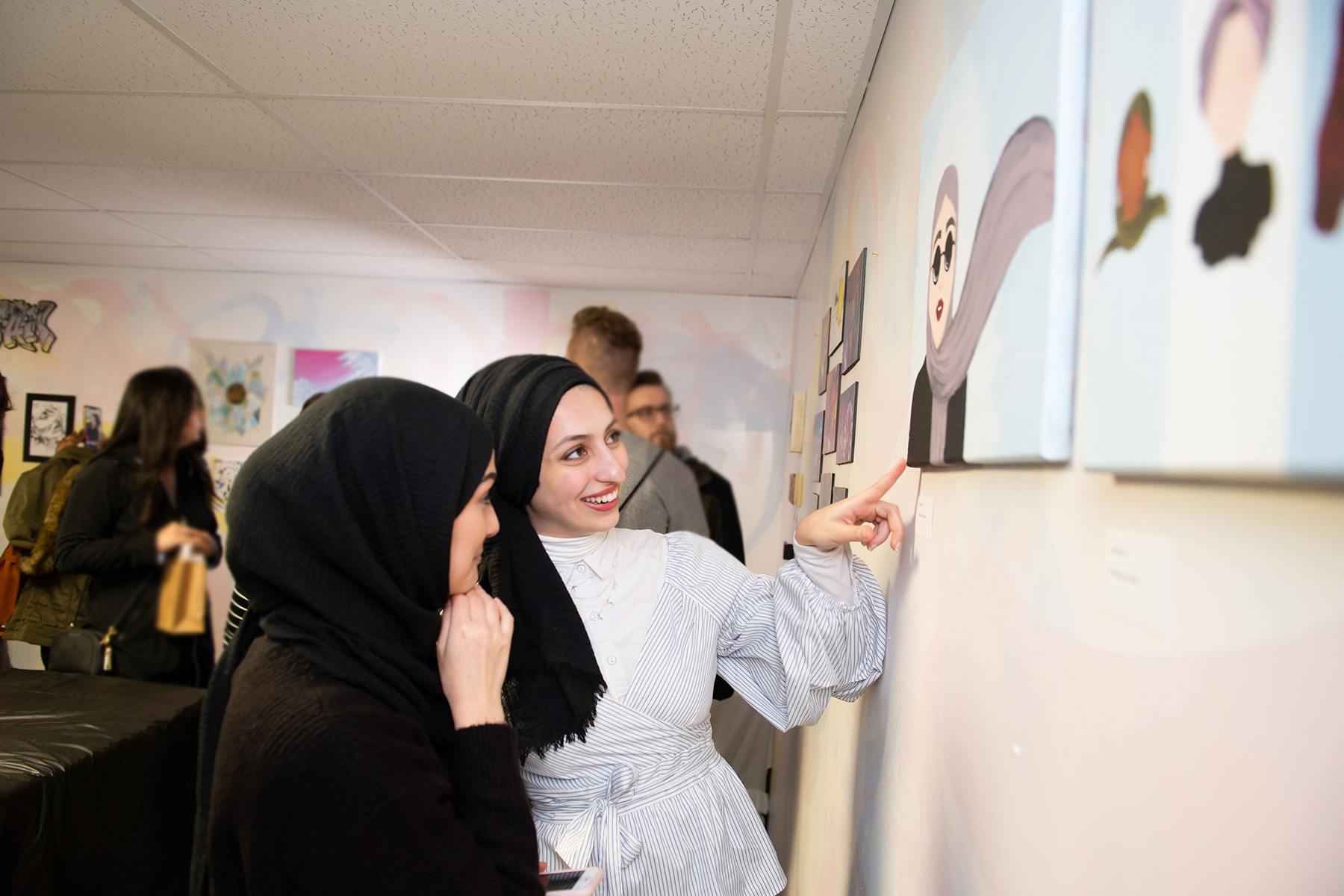 © Photo
Mouna Photography for The Wisconsin Muslim Journal