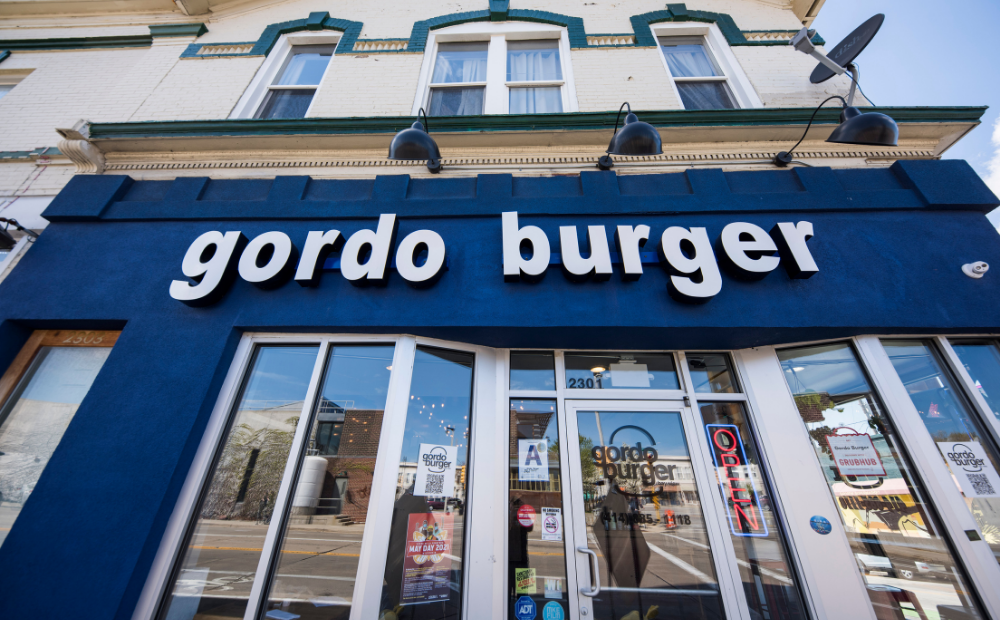 Not one to do things the easy way, Milwaukee restauranteur Marwan Otallah opened Gordo Burger, 2301 S. Howell St., Bay View on New Year's Day, 10 days before the COVID-19 pandemic's peak.
He chose a location in Bay View, just south of downtown Milwaukee, along the coast of Lake Michigan. Visit Milwaukee, the city's convention and visitor's bureau, describes Bay View as "one of the city's most popular bar districts." Although many of his customers ask for alcoholic drinks, Otallah does not serve liquor in obedience to his Muslim faith.
As the country reopens this summer after months of social isolation, Otallah decided to build a patio for outdoor dining – no matter that construction costs are soaring, and both contractors and materials are hard to come by, he expects it to be completed this summer.
In its seven months of operation, Gordo Burger's business is "steadily going up," Otallah said in an interview this week with the Wisconsin Muslim Journal. "I think what helped a lot was that people from the neighborhood supported us from the beginning."
A winning strategy
Otallah, 50, has years of experience in the restaurant business. In addition to Gordo Burger, the father of five also currently owns Milwaukee Classic Pizza, 3929 S. Howell Ave., and Chubbies, 619 High St., in Racine. He gets help from his oldest sons with running the businesses. "They enjoy it, they are learning and their friends stop by. I think it is a good way of keeping us together," he said.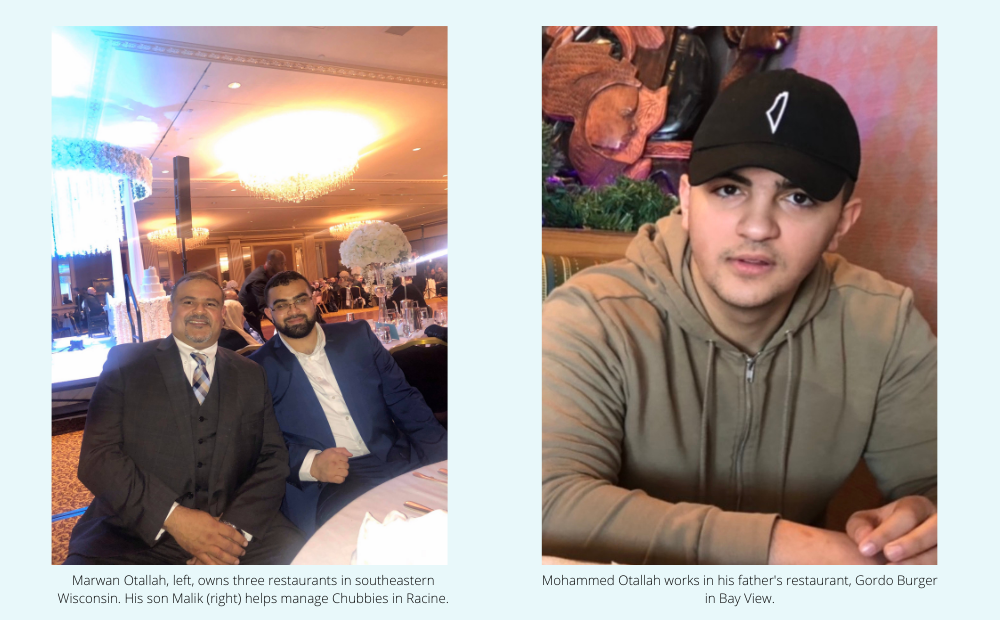 Otallah previously operated several restaurants, including two takeout restaurants out of 4125 S. Howell, the Middle Eastern restaurant Yum Yum and Quick Wok Chinese restaurant. 
When he opened Gordo Burger in the heart of Bay View, local media took note. The Milwaukee Journal Sentinel, Shepherd Express, Urban Milwaukee, OnMilwaukee, TMJ4 and other news outlets ran articles and reviews. 
What's his recipe for success? "The best quality at the right price," he said. 
"I've been very blessed. I was not expecting to be as busy as we were as fast as we were," Otallah admitted. "When we first opened, we literally had to close early the first few days because we kept running out."
His secret is to order fresh bakery and meat in small quantities. "We get everything fresh from the bakery every day and the meat is sent to us every other day. We don't order too much because we want to make sure the quality is there. 
"And I think our pricing is very fair for the neighborhood," he added. Gordo Burger's specialty sandwiches are all $10; make-your-own burgers are $8; appetizers and desserts are $5.
"Our customers know they are getting a good value and they are supporting us," he said. "So even though many are looking for liquor, they say, 'You know what, I'm here for this good burger.' If they have to go somewhere else later for a drink, they'll do that."
Gordo Burger's unique menu items have also proven to be popular, several restaurant reviews note. Of Palestinian heritage, Otallah brings his Middle Eastern heritage into the burger menu, offering chicken koftas and a falafel burger, a vegetarian option.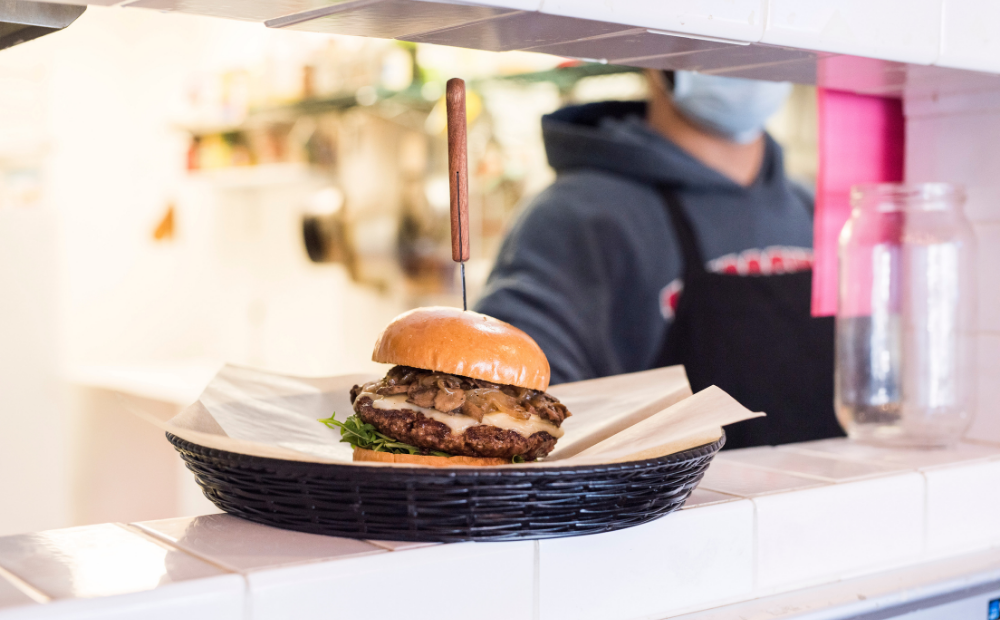 Facing challenges as they come
"The one struggle we are going through now is because everyone in the neighborhood serves alcohol," Otallah said. 
In the past, his restaurants were on busy streets on the Southside, where alcohol was not a main attraction. "But now, because we are in Bay View, every single restaurant on the block has it. We are just a nice burger place," he said. 
Otallah is planning to serve some alcohol-free specialty drinks, as well as milkshakes, which complement burgers, he said. He hopes these additions will offset some of the demand for liquor. 
His reasons for choosing to locate in Bay View were personal. "Sure, it is an up-and-coming neighborhood. Bay View is the new East Side. All the young professionals are going there.
"But, I have history in the neighborhood. We grew up in the area. My sister was a vice principal at Bay View High School. We have known what Bay View was and appreciate how it is turning out to be. We'd like to be there to be part of this transformation of the neighborhood."
Otallah's family came to Milwaukee from Brazil in 1980 and have lived in Milwaukee ever since. He attended South Division High School, then went to Concordia University in Mequon, where he majored in business. "We've been in Milwaukee for 40 years," he beamed.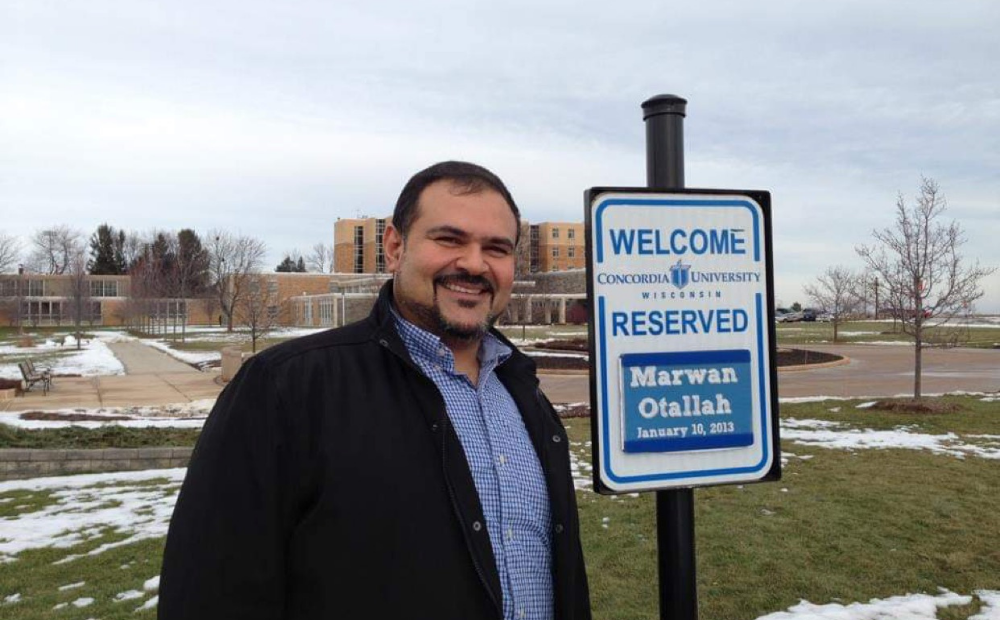 Marwan Otallah, a successful Milwaukee restauranteur, graduated in business from Concordia University in Mequon.
The biggest challenge of all
Why the restaurant business, an industry known for long hours, demanding work and a failure rate of 60% in the first year (and that's before the pandemic!)? "That's a good question and a lot of my friends ask me the same thing," answered Otallah.
"I always liked cooking. But I never thought I'd be going into the restaurant business. I went to school for business and I tried a little bit of that. It wasn't really my cup of tea. If you have to work, you might as well do something you like. 
What makes the restaurant business different is the immediate feedback you receive daily, Otallah said. "You know how it feels to accomplish something every day? All it takes is one customer to say, 'Wow! Thank you. It was great.' 
"You don't get that a lot in any kind of business. You can work on a project for months and months and maybe somebody says, 'Good job.' But in the restaurant business, it's day-to-day. You are going to get either a thumbs-up or a thumbs-down. Most of the time, I have experienced that people have been happy with what I produce, and maybe that's what keeps me going."