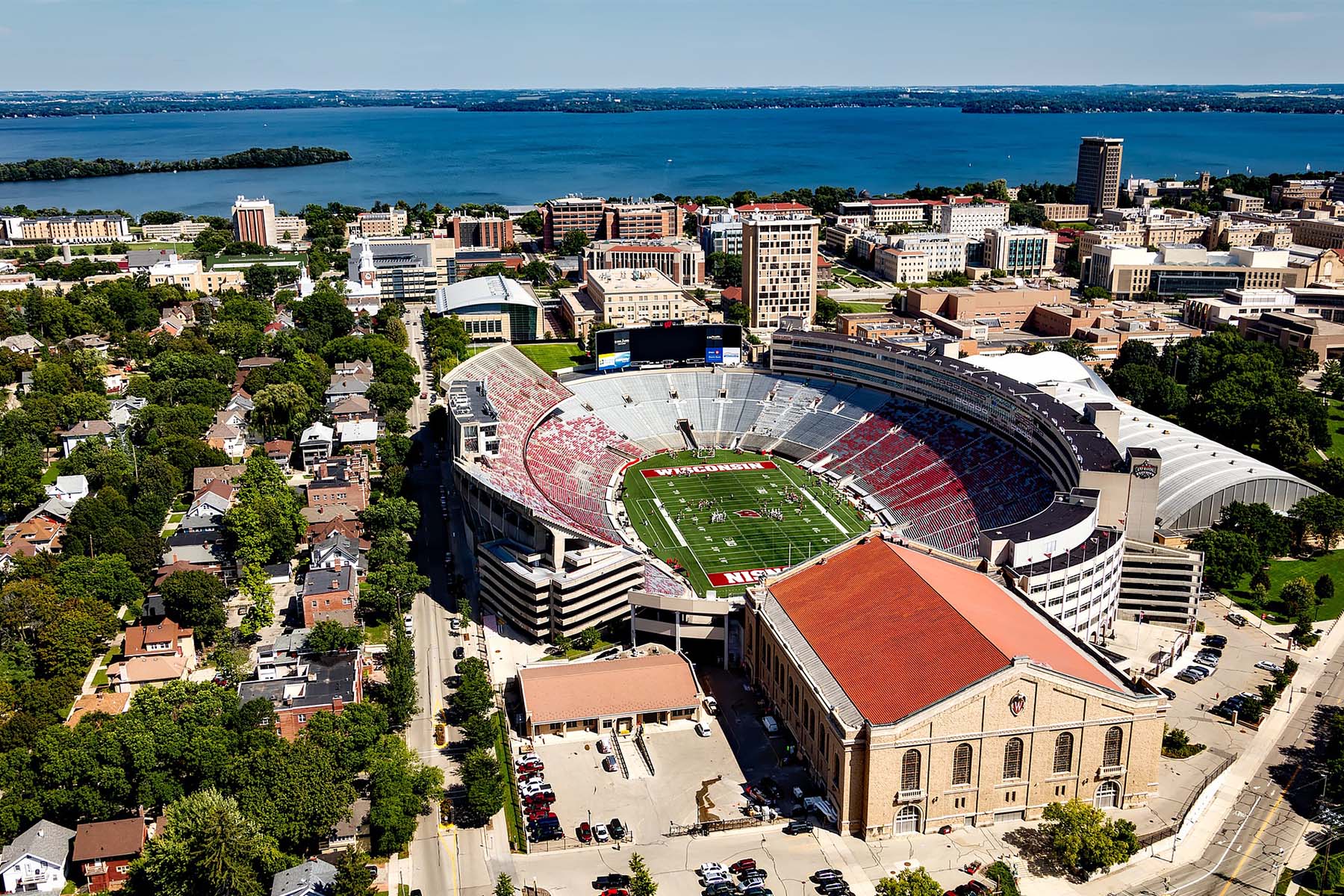 Logan Wroge as "Group aims to create interest-free student loan fund for Wisconsin college students" for Wisconsin State Journal
A prominent Madison-area activist and entrepreneur is putting his sights on a new venture — providing college students with interest-free loans.
Masood Akhtar is in the beginning stages of setting up Empowering Students for Success, a nonprofit aimed at providing interest-free loans to Wisconsin college students from low- or medium-income families.
The concept, Akhtar said, is more than just about a no-interest loan to earn a two- or four-year degree, but rather a "package" where students would receive mentoring, repayment would be based on income after graduation and students would have the chance to have the loans forgiven.
To assist the project, Akhtar, of Middleton, has assembled a group of politically diverse Wisconsin residents from higher education and business backgrounds.
People associated with the University of Wisconsin System, Madison Area Technical College and Wisconsin Manufacturers & Commerce, including former UW-Madison Chancellor John Wiley and former UW System President Kevin Reilly, are on the group's advisory board.
The average Wisconsin student incurs about $30,000 in debt to earn a bachelor's degree, according to the Institute for College Access & Success. About 29% of Wisconsin residents are estimated to hold a bachelor's degree or higher, according to a survey by the U.S. Census Bureau.
Empowering Students for Success hopes to raise $2 million in donations. Akhtar, 60, said he's contributed $25,000 in seed funding. There is no timeline yet on when the first loans could be distributed, he said.
Akhtar said he's pursuing an interest-free loan model over a grant model because he believes it will be more sustainable in the long term with money coming back in, adding that he views grants as subject to political whims.
"Education is so important that it should not be dependent on one party in power," he said.
Wisconsin students will need to submit a copy of their federal student aid form to demonstrate need, Akhtar said. If approved, they will be assigned a volunteer mentor working in a field similar to what the student is studying for guidance and advice on internships and job preparation, he said.
If a student graduates from college with a GPA of 3.91 or higher, the loan would be forgiven on the condition that the student would then serve as a mentor for others, Akhtar said.
Some federal student loans are eligible to be forgiven, but it usually requires someone to work full-time for a low-income school, a government or a nonprofit while making loan payments for five to 10 years.
Few applications for forgiveness have been approved under the federal program for government and nonprofit employees, which started in 2007, with the majority of the applications rejected because someone has not been making payments for 10 years.
Akhtar said he envisions the money being recycled by graduates as they pay back their loans. As for those who would have the debt forgiven, he has a "strong confidence" the students would eventually contribute to the fund if they get high-paying jobs.
While the general outline of the project has taken shape, Akhtar said he and other members of the nonprofit's advisory board and board of directors will now need to prioritize fundraising and recruiting volunteer mentors.
Roots in activism
The idea for the project has roots in Akhtar's We Are Many — United Against Hate organization, aimed at combating racism, hatred and intolerance, which he started in 2016.
"We started looking at the nonpartisan policies we want to promote as a nonprofit organization," he said.
It was through that work that Akhtar, who is Muslim, said he saw a connection between ideological extremism, whether it be white supremacy or Islamist terrorist groups, and a lack of education or job prospects.
"Economic insecurity is really becoming a breeding ground for hate and a powerful tool to recruit these people by hate groups," he said.
'The real challenge'
Paul Linzmeyer is a retired businessman who lives in the Green Bay area but has worked for companies across the country with a focus on environmental sustainability. He said he knows Akhtar through his involvement in We Are Many.
"When you look at the nature of work 20 years from now, we better have a citizenry that is prepared intellectually for the challenges that are going to come or we're going to have worse cases of haves or have-nots," said Linzmeyer, who cited automation and artificial intelligence as employment challenges.
Having worked with nonprofits and governments throughout his career, Linzmeyer said he plans to bring his experience as a facilitator between private and public entities to generate interest in the nonprofit, on which he acts as vice president and a member of the board of directors.
"I'm very happy where we are now, but I think the real challenge is, can we have a sustainable situation for funding?" he said.
Originally from India, Akhtar had his studies paid for by the Indian government, including postdoctoral work at Ohio State University.
Upon graduation, Akhtar said he vowed to give back to the Indian government and the United States government and "make sure that I help those who are in need, regardless of who they are."