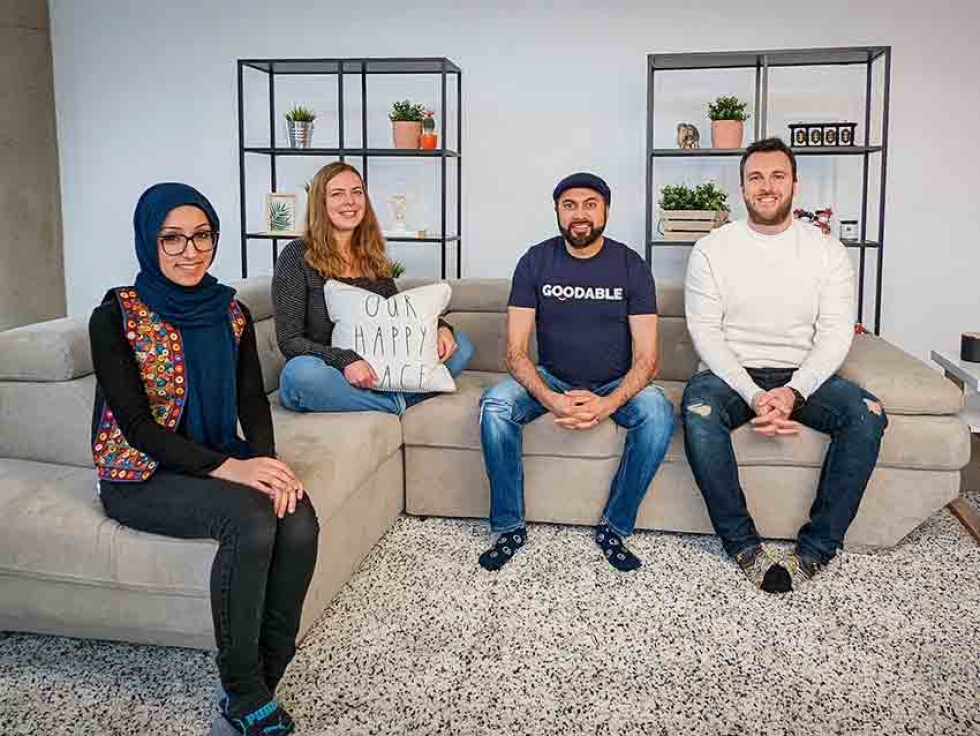 Allah Says in the Qur'an, "Do you not see how Allah compares a good word to a good tree? Its root is firm and its branches reach the sky." (Qur'an 14:24)
Believing that good news have a long-lasting effect on the well-being of people, a news company has become the first to enter the Health & Wellness space through providing verified positive news, daily micro-goals, and resources designed to help users improve their mental health.
Expanding to new audience, Goodable, a Canadian Muslim startup, has announced a new partnership with Raydiant, a leading in-location experience management platform, to broadcast to thousands of locations around the world.
The partnership between Goodable and Raydiant will see Goodable TV broadcasting in restaurants, bars, hotels, clinics, offices, and more.
"Raydiant's market penetration is incredibly exciting for us," Goodable CEO and Founder Muhammad Lila said in a statement. 
"As a next-gen news network that uses news to improve our users' health and productivity, we need to exist wherever our users are. Raydiant is a natural partner for us."
"The data is overwhelming. When viewers see content that makes them feel good, it makes them 72 percent more likely to take an action, whether that's spending more, donating, or coming back more often."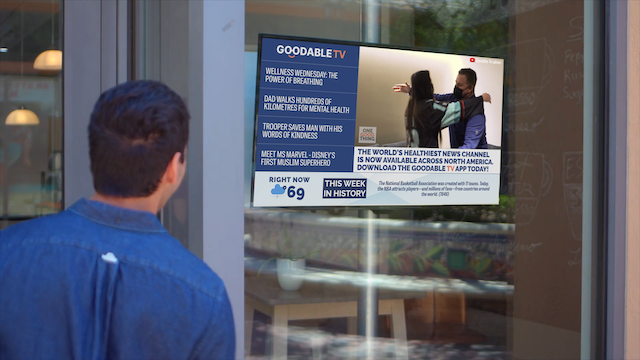 The Prophet (peace be upon him) said, "Make things easy for the people, and do not make it difficult for them, and make them calm (with glad tidings) and do not repulse (them)." Sahih al-Bukhari 6125
Spreading Positivity
To spread glad tidings, Lila founded Goodable in 2020 to create the world's happiest and healthiest news experience.
With an audience of nearly 40 million per month on social, Goodable harnesses the power of news to actively improve your mental health.
Operating through an app and a live subscription-based platform, Goodable's advanced machine learning filters out the negativity from news feed, then replaces it with daily news specifically designed to improve mood and productivity. 
"Our customer base is growing, and streaming news and TV content continues to be in high demand," shares Zied Ladhari, Director of Strategic Partnerships at Raydiant.
"We're excited to partner with Goodable and to continue creating value through our partner marketplace for our 4,500+ customers across the globe." 
As Islam is usually portrayed negatively in media, many Muslim companies have been calling for positive portrayal in media.
In collaboration with Hollywood Bureau at the Muslim Public Affairs Council (MPAC) in Lower Manhattan, the Writers Guild of America East hosted a panel in 2019 that calls for a better media portrayal of Muslims.
In 2021, the UK marked Islamophobia Awareness month by highlighting positive journeys, struggles, and achievements of British Muslims and the true scale of Islamophobia prevalent in the society.