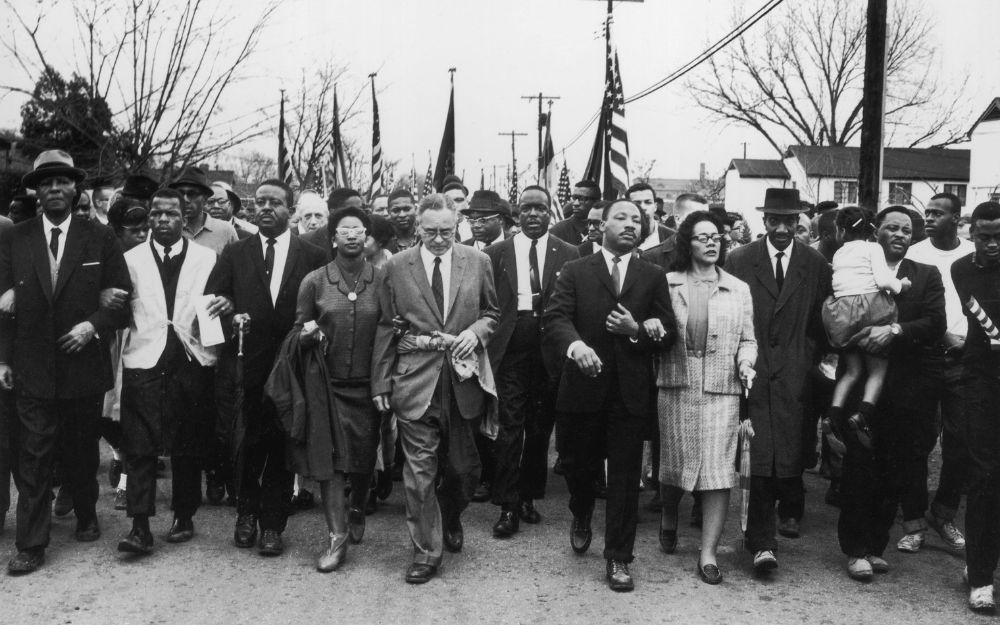 Classrooms everywhere last Friday were playing Martin Luther King, Jr.'s, "I Have a Dream," speech, the iconic speech that is an oral legacy that has lasting global resonance.
The content of that speech shouldn't be seen as simplifying the mission and those behind the Civil Rights Movement, which was a complex network that encompassed the effort of several groups of people with evolving points of view. But they shared two goals: racial equality and basic human rights for all Americans.
Martin Luther King, Jr. was by far one of the greatest advocates and leaders of the movement, but some progressive civil rights proponents would like this day to also celebrate others who played an integral role in the fight for equality. 
Here are four figures from that era, from two towering icons to a couple who are not as recognized for their significant civil rights contributions:
Malcolm X
Perhaps the most influential Muslim civil rights advocate was Brother Minister Malcolm Little, also known as Malcolm X. He had a rough childhood and after being found mentally disqualified for serving the Army, he ended up in a life of crime. While spending eight years in prison for burglary, he was exposed to the teachings of Elijah Muhammad, the leader of the Nation of Islam (NOI). Malcolm converted and began a program of self-education through the prison library. When he was released from prison, he rose through NOI ranks, gaining people's trust and respect with his insightful observation, keen intellect, and passionate and persuasive preaching.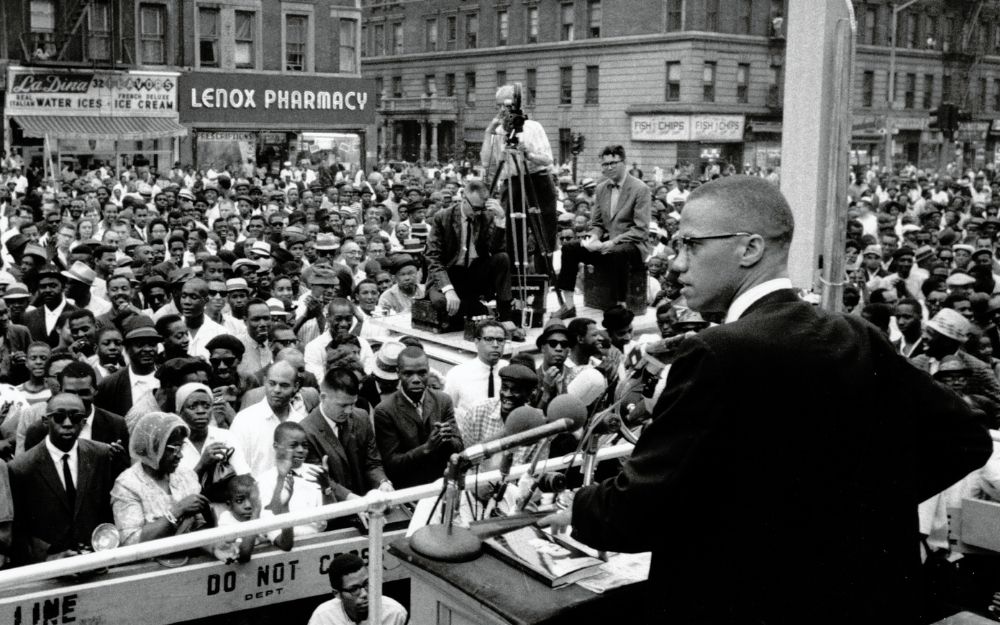 In September 1952, he acted as the minister in several NOI Temples and quickly became its most prominent and popular minister, surpassing even NOI Leader Muhammad in public approval. However, in 1964, he announced his split from NOI after years of questioning its morality. Malcolm then traveled to West Asia, attended Hajj, and then converted to mainstream Sunni Islam and made connections from various powerful regimes. Later that year, he formed the Organization of Afro-American Unity (OAAU), a secular movement that aimed to promote African American self-determination.
By 1965, Malcolm and his family — Betty and their four daughters — became targets for violence. Over the years he had faced threats from both white supremacists and also those in NOI who opposed him. Their house was firebombed on February 14 and they were formally evicted four days later. On February 21, during an OAAU rally, Malcolm was assassinated. 
As with all manifestations of Truth, Minister Malcolm's words and contribution to the Civil Rights Movement have been increasingly recognized.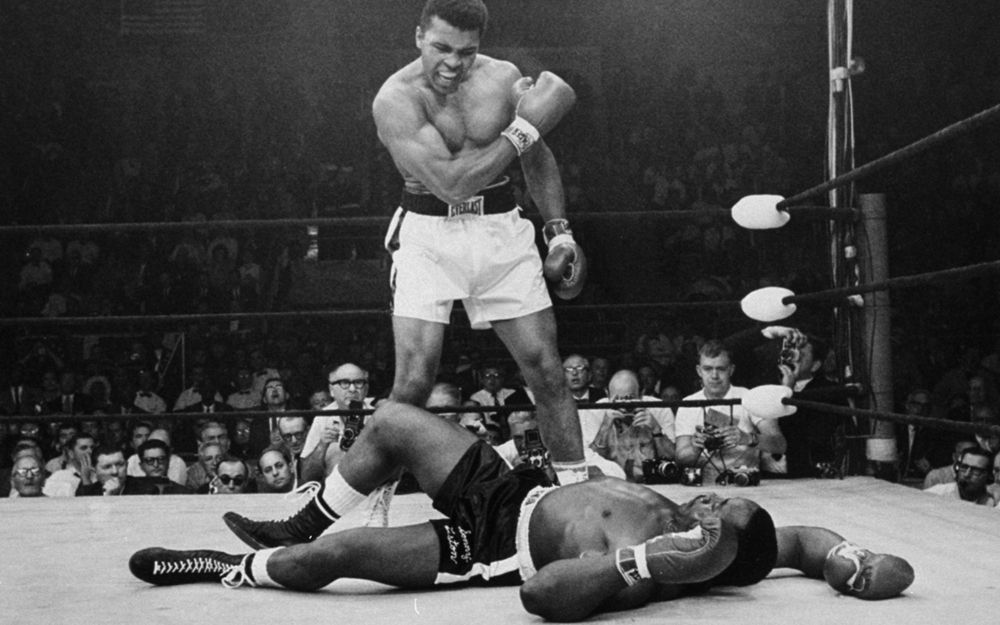 Muhammad Ali
The Heavyweight boxer formerly known as Cassius Clay was introduced to Islam by Malcolm X in 1964. That same year, Clay won the World Heavyweight Championship against Sonny Liston in a major upset on February 25, 1964, at the age of just 22-years-old. Also that year, he renounced his birth name as a "slave name" and became known as Muhammad Ali.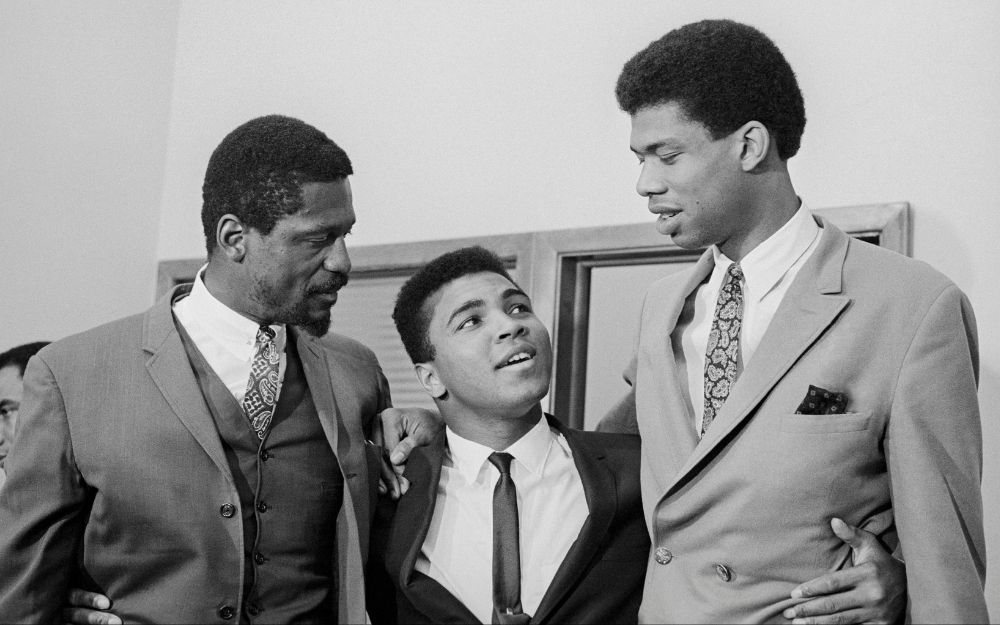 Muhammad Ali's successful career allowed him to develop the characteristics of a successful leader. He championed social causes and voiced the need to reject the U.S. as an imperial agent. He stood by his Islamic and social values even when he suffered financially as a result. At the peak of his boxing career in 1967, he served three years in prison for refusing induction into the armed forces – like MLK he felt the Vietnam War was morally wrong. He was also stripped of his championship award as a result.
Once released, Ali continued his social activism, giving powerful speeches on the radio and television promoting Islam and civil rights, and received the Dr. Martin Luther King Memorial Award in 1970.
Ali was inducted into the International Boxing Hall of Fame in 1990 and received the Essence Living Legend Award in 1997. In his later life, his fight against Parkinson's and his strong spirituality was an inspiration for many and the world mourned his death in June 2016.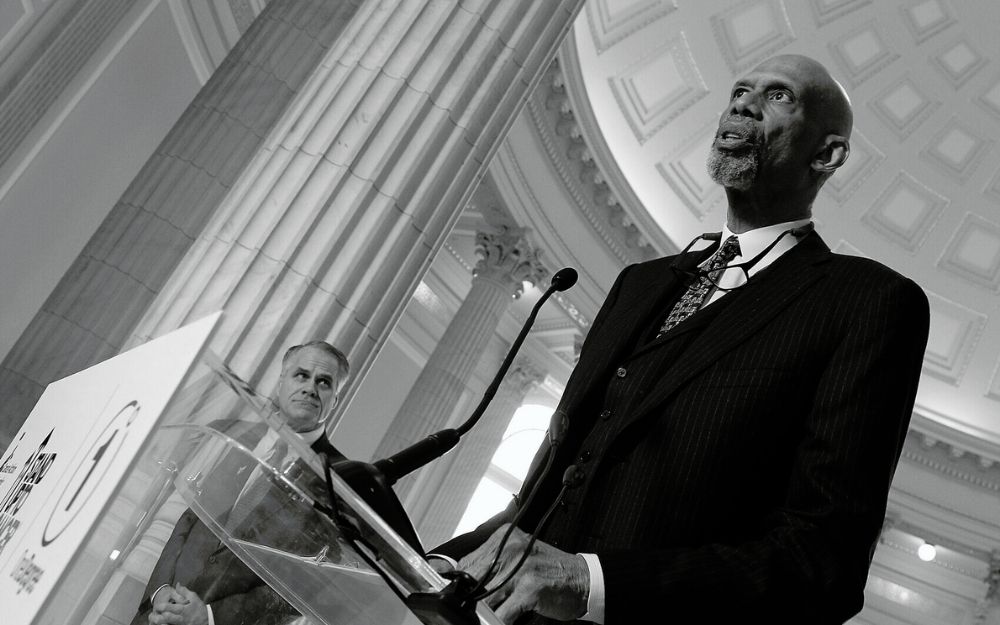 Kareem Abdul-Jabbar
Ferdinand Lewis Alcindor, Jr., better known as Kareem Abdul-Jabbar, was able to win the hearts of many with his unprecedented athletic accomplishments, but for many Muslims, they see someone that made his faith in the forefront of his life. Kareem Abdul-Jabbar was born in New York City in 1947.
He excelled as a high school basketball player, Abdul-Jabbar was later recruited to play at UCLA in 1966 and led the Bruins to three national titles. His dominance continued in the NBA, first for the Milwaukee Bucks and later for the Los Angeles Lakers. Abdul-Jabbar won six titles and six MVP awards and finished as the league's all-time scorer.
However, much of his early spiritual and civil rights awakening came from reading "The Autobiography of Malcolm X." Abdul-Jabbar felt that he was imprisoned by an image of who he was supposed to be. After reading the autobiography, he became more curious about Islam. With the help of one of his teachers, who helped him explore the religion, Abdul-Jabbar converted to Islam when he was 24.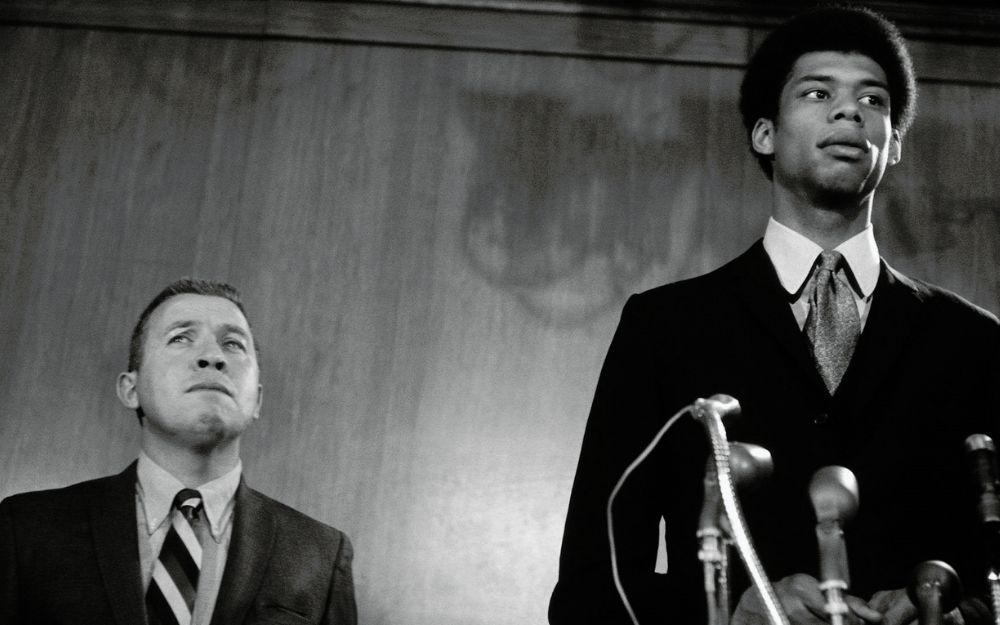 Abdul-Jabbar became an activist throughout his playing career, highlighting many social justice issues and boycotted the 1968 Summer Olympics because he said he "didn't feel very patriotic" after Martin Luther King, Jr.'s assassination.
Even after retiring in 1989, Abdul-Jabbar continued to make major contributions to civic engagement. In 1995, he was elected to the Naismith Memorial Basketball Hall of Fame. In 2011, he was awarded the prestigious Lincoln Medal for his commitment to education, understanding and equality. More recently, Abdul-Jabbar made history as the first former professional athlete to be named Global Cultural Ambassador for the United States.
He continues to stand for civil rights and vocally stood against the 2016 Muslim Travel Ban imposed by former President Trump.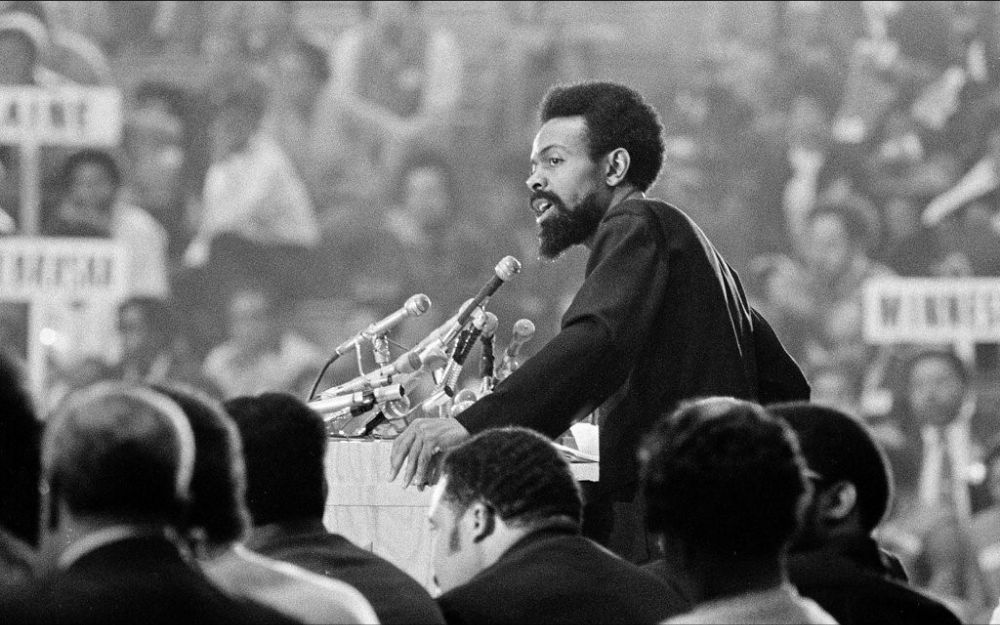 Amiri Baraka
Amiri Baraka (1934-2014) was one of the Civil Rights Movement's most creative people. Baraka attended historically Black, Howard University along with other great activists like Thurgood Marshall and Stokely Carmichael. He co-founded the Black Arts Movement and found ways to challenge traditional Western influences to present the Black experience. This movement ended up being an inspiration for the Black Panther Party.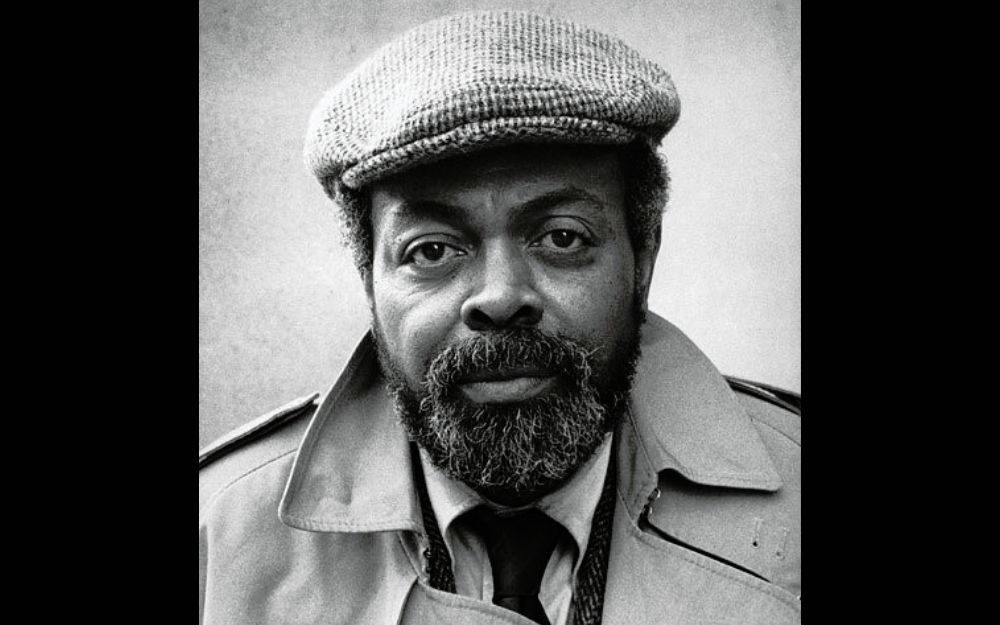 He went on to become one of the most recognized American poets and playwrights. His work included several thought-provoking and sometimes controversial poems that responded to events like Malcolm X's assassination and Rap Brown's arrest. 
His play, "A Black Mass," tells the story of a Black scientist, Yakub, who breeds the white race through eugenics. This story was based on the teachings of the Nation of Islam (NOI), but reflected the racism and struggles that African Americans were exposed to through slavery and the fight for civil and voting rights.
Many minority writers credit Baraka with "opening tightly guarded doors" in the publishing field. He received multiple awards for his work, including a Rockefeller Foundation Award for Drama and the Langston Hughes Award. He passed away in 2014.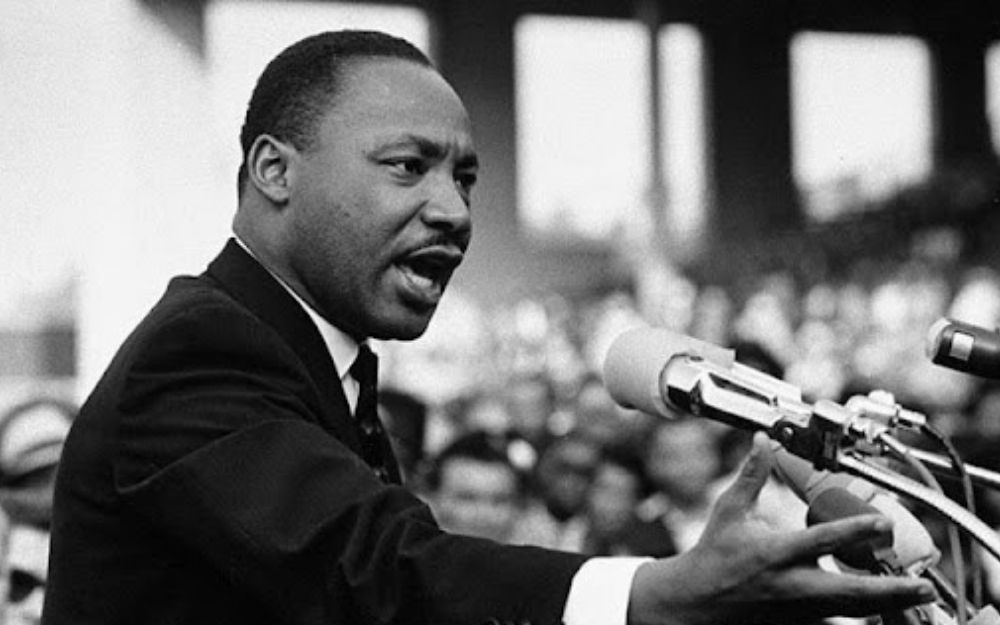 Recognizing the diversity of those behind the civil rights movement on MLK Day gives a richer understanding of the struggles black Muslims have faced over the decades. It also illustrates how the legacy of activism for social justice and equality has evolved and continues to be a burning issue even today as we fight to preserve voting rights and expand access – an ongoing test to our democracy.
Dr. Muhammed Al-Ahari and Mahnaz Pater-Rov