Growing up, music and poetry were always a big part of my life. My father would sing his Farsi or Uzbeki songs out loud. He would also write his own poems about life and God. Music had become a way to de-stress, express and release.
In school, I was always part of the chorus. I attended all the concerts and had a great time singing many different genres. It was no surprise that I would end up applying to attend a performing arts high school in Queens, NY. There, I learned to become a trained vocalist as a second soprano. I continued to learn to read music and realized how much I loved it beyond what I had at home.
Once I graduated high school and went to college, life changed. I started wearing the hijab during my freshman year of college and pursuing a career in music faded into the background. I got married when I was 20 and moved to northern Virginia in 2004. By the time I was 30-years-old, I had all 4 of my daughters.
In 2009, I started working at the All Dulles Area Muslim Society (ADAMS Center) as Vice Principal of Radiant Hearts Academy. In 2014, I went through an interesting divorce and was left to raise my 4 daughters by myself.
One day in 2015, Imam Mohamed Magid who is the Executive Imam of ADAMS Center, asked me to come to his office and said, "Hurunnessa, do you have a music background?"
I froze for a few seconds because I didn't know how to answer the question fearing I would get into trouble. "Yes, Imam Magid, I'm a trained vocalist," I said to him.
"Okay, great! You are going to start the first and only masjid youth choir. And if anyone says anything to you, send them to me," he said.
Fast forward to now, six years after that initial conversation, my ADAMS BEAT choir has become a staple name in the Washington, D.C. area.
I started with 22 girls and boys between the ages of seven and 14 who auditioned to be part of the choir. Today, I have about 35 kids, mostly girls. I wanted the kids to have ownership of the group, so they voted on the name and came up with the ADAMS BEAT Choir. I also wanted them to associate Islamic characters and concepts to their name so that they are constantly reminded of who they are supposed to be. We decided to turn BEAT into an acronym. They voted on the following Arabic words: Baraka means blessing, Emaan means faith, Adab means behavior/morals and Taqwa means God-consciousness.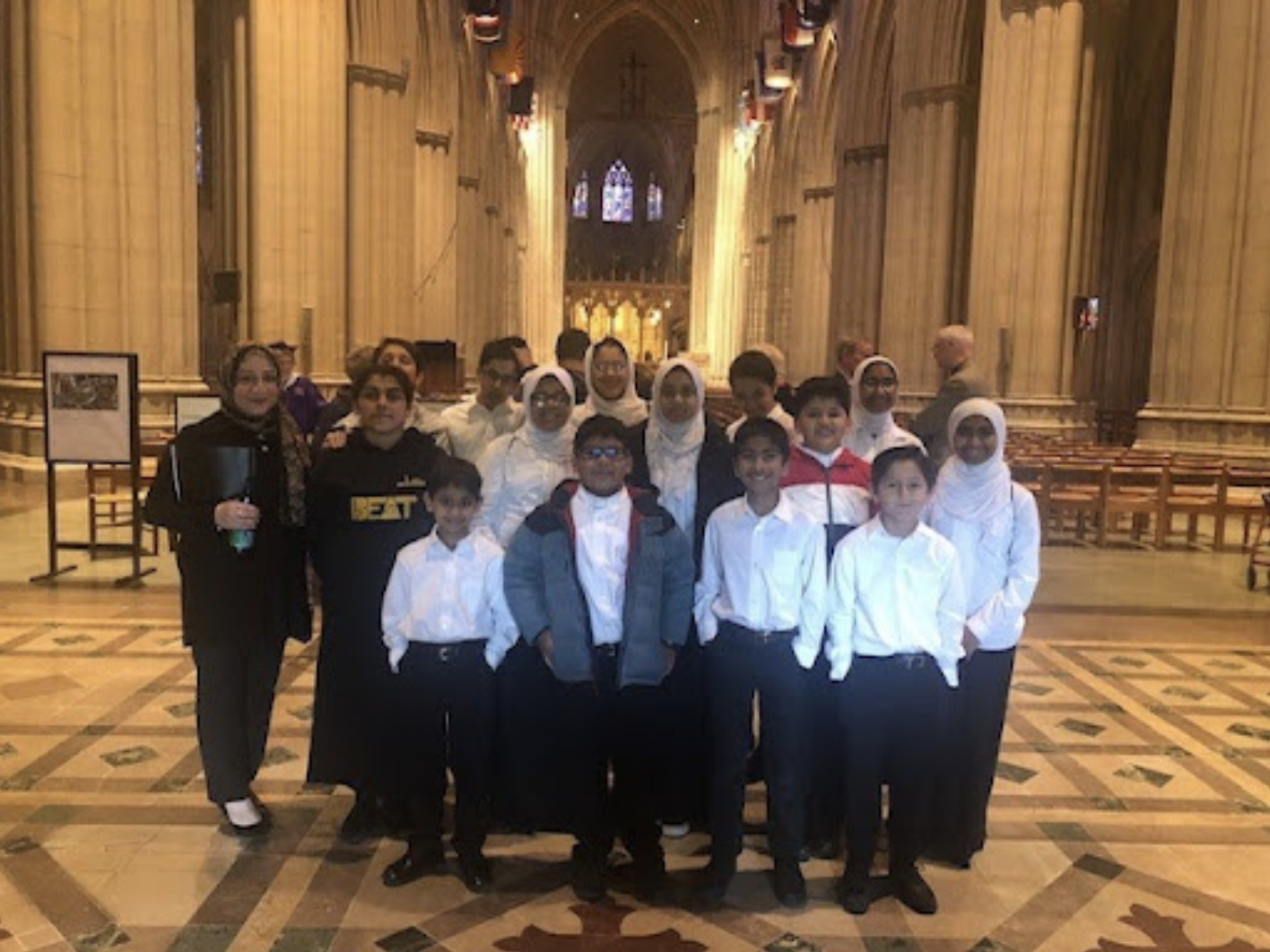 In the beginning, I thought ADAMS BEAT would just sing at some Muslim events. Little did I know, my kids were going to be youth ambassadors for the rest of America. When they perform, they change the hearts and minds of others about who American Muslims are and it helps the kids to be confident in being American and Muslim.
They have been invited to sing at the John F. Kennedy Center for the Performing Arts, Washington National Cathedral, Washington Hebrew Congregation, Climate March, St. Mark's Episcopal Church's End Gun Violence Vigil for the past 3 years, Multiple Dr. MLK, Jr. Day performances for the past 4 years, sang "Stand By Me" in front of House Speaker Nancy Pelosi and many other exciting places and events. They recorded their first music video cover and three girls are soloists for Awakening Records MiniMuslim project.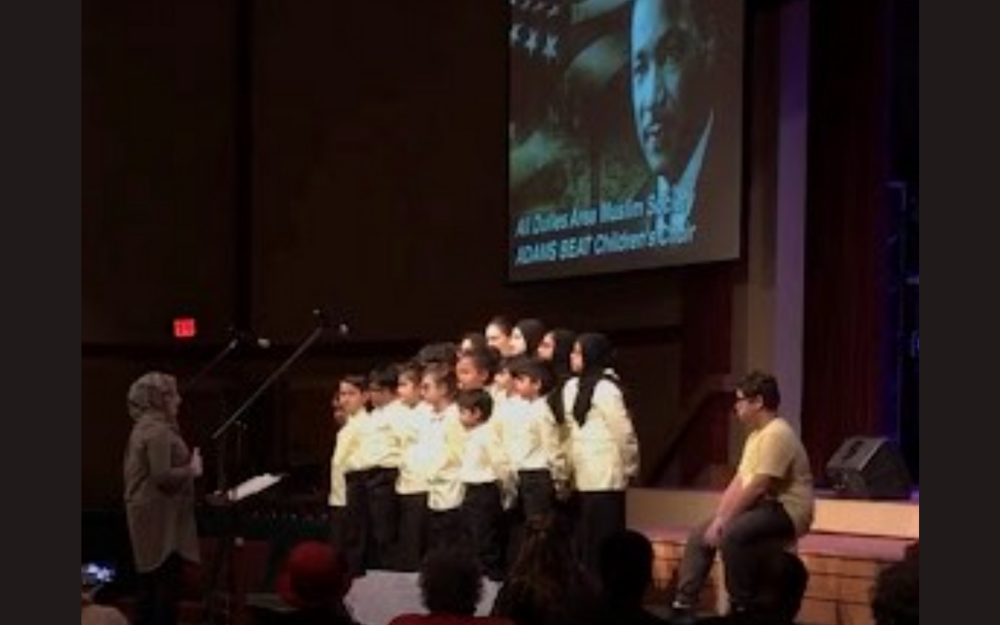 The ADAMS BEAT choir sings nasheeds, popular pop culture songs and international songs of peace. I taught them a Syrian song they performed at Georgetown University for an event to bring awareness to the starving children of Syria. I also taught them a Hebrew song of peace, which they have performed in front of many Jewish synagogues. They sing "America the Beautiful" with pride and honor as American Muslims and can lift the spirit of any audience with Bruno Mars' "Count On Me."
The kids will tell me how many people they saw crying in the audience, how many were cheering and how many gave them a standing ovation. After every performance, random audience members who are of different faiths will come and thank my kids for their amazing performance. Some cry and want to hug the kids because they have never seen a Muslim choir in their life and they haven't had their emotions stroked in this way before.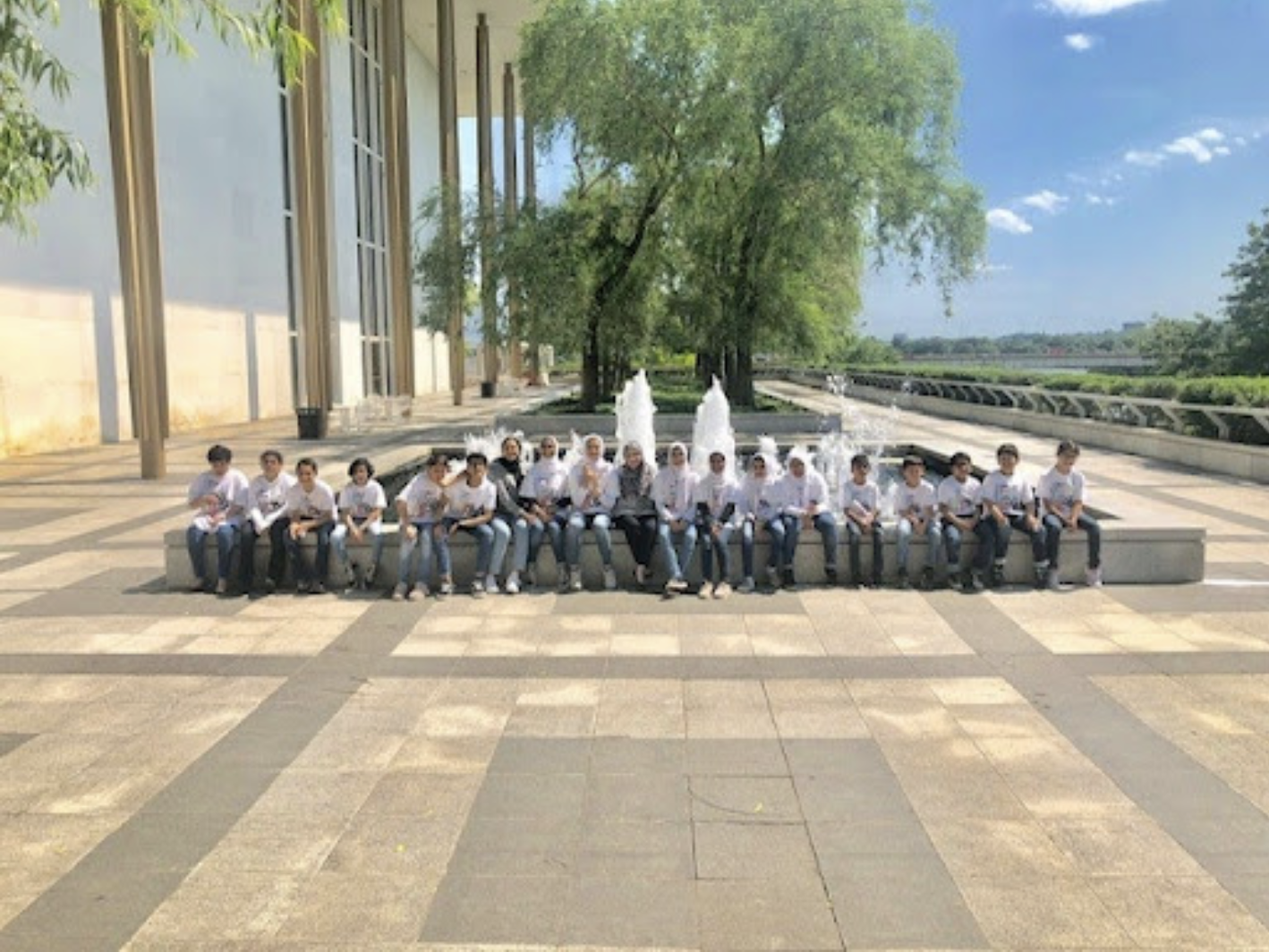 My ADAMS BEAT Choir is now involved in multifaith and social advocacy work through music. Since it is the first and only masjid youth choir in the U.S., it has set a precedent for others to come up with similar programs for youths in their community. One of my Muslim friends in Houston was so impressed, he decided to start something similar in his area. This is what I hope to see trend across the country:  American Muslim kids singing and changing how we are viewed through the power of music.