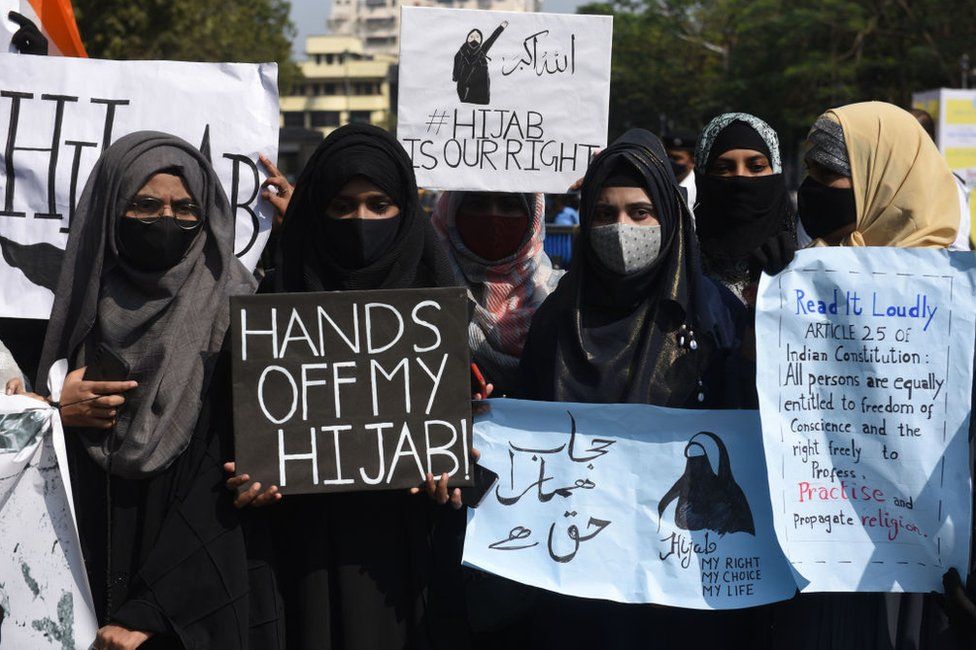 The headscarf that Muslim women choose to wear has always been a global fixation in the secular world of politics. Now after a series of international bans on religious garments in schools and government buildings, those attacks on religious expression are resulting in serious disadvantages for the women targeted. 
Advocates for equality such as Shefaly Gunjal, the Diversity, Equity and Inclusion Manager at a global PR agency, Citizen Relations, explains on behalf of millions of Muslim women the significance of her hijab.
"The hijab to me is part of my relationship to God and Islam," said Gunjal. "It is also freeing to wear the hijab because it removes the pressure of dressing to societal standards and allows you to dress how you are comfortable. It has very quickly become an integral part of me that I could not imagine going without, it is a strong part of my identity and how I want to show up in the world."
France
France is home to the largest population of Muslims in Europe, yet its government continues to ostracize Muslim women through legislation that limits religious freedoms.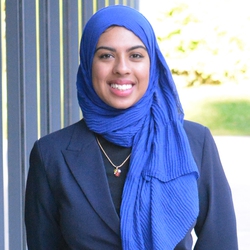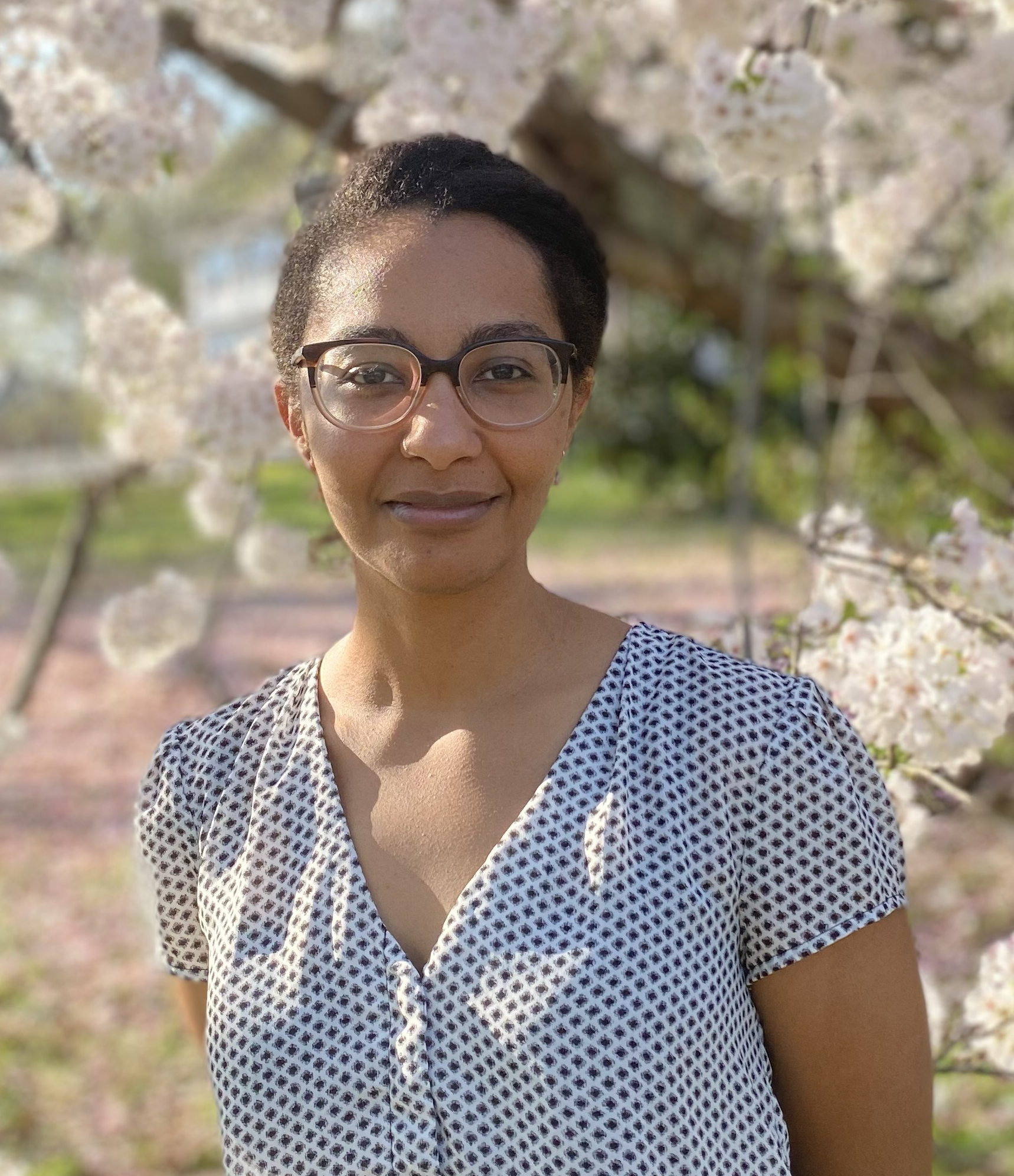 In 2004, the French government banned all religious garments from being worn in public schools. Researchers Vasiliki Fouka and Aala Abdelgadir conducted a study on the relationship between France's hijab ban and the success of Muslim girls in school.
"We find that Muslim girls who were in school during (or after) the law's implementation experienced worse educational outcomes," said Princeton University Postdoctoral Research Associate, Aala Abdelgadir.
Their research found that Muslim girls were "less likely to complete secondary education, more likely to drop out of secondary school after the implementation of the 2004 law, and more likely to take longer to complete secondary education." 
French populist right-wing parties are attempting to preserve the country's native population and culture by regulating personal freedoms they feel set individuals apart from the mainstream. Politicians also claim these laws are in the name of women's empowerment without respecting the agency of Muslim women to decide what they choose to wear and their interpretation of modesty.
French Muslims are still fighting against discriminatory legislation such as current attempts to ban children from wearing a hijab in public and the burkini- a full-body swimsuit – in public pools.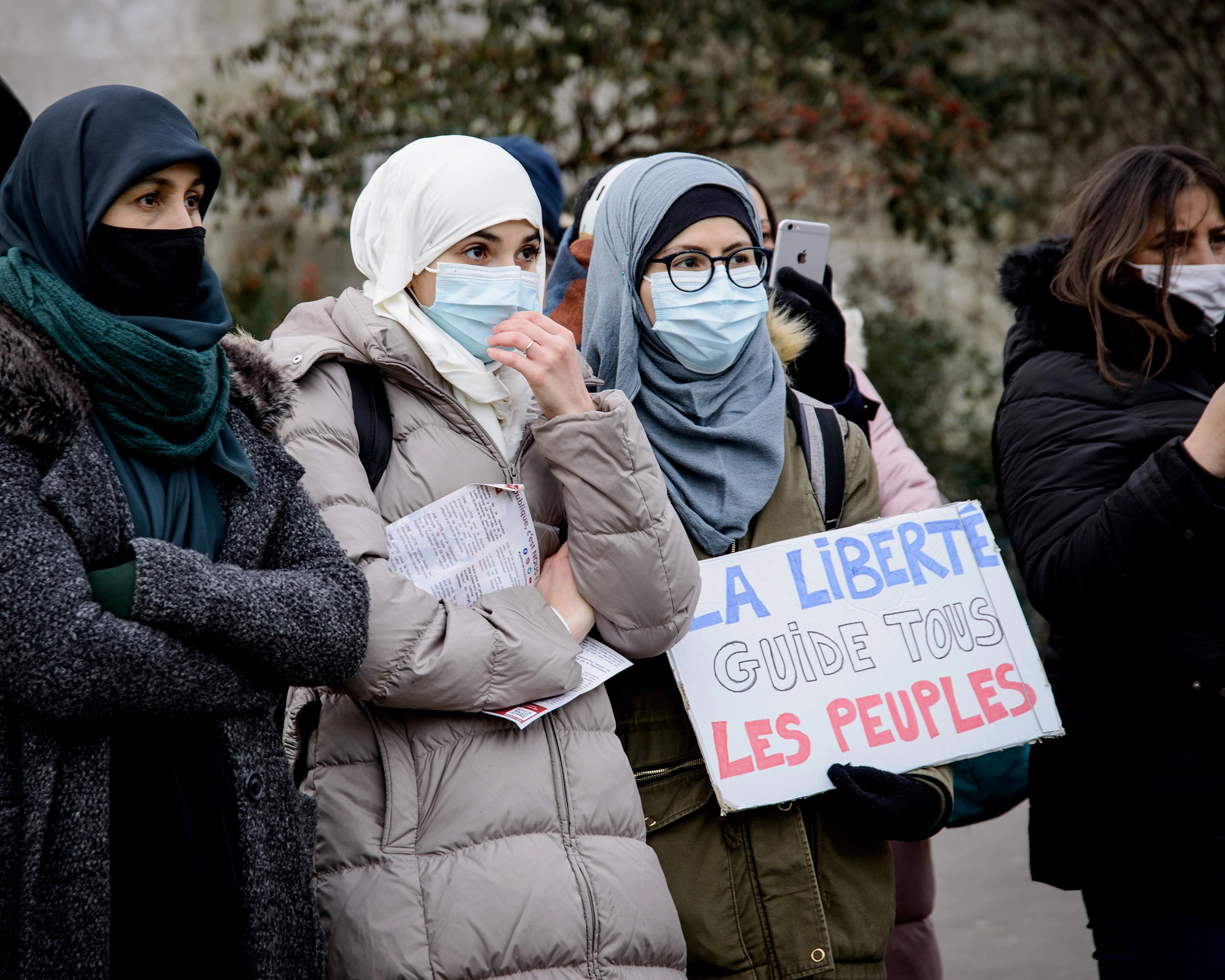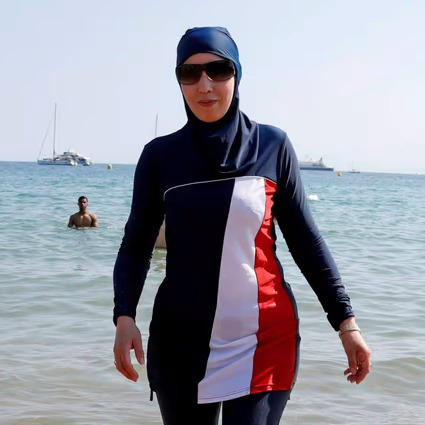 Recently the mayor of Grenoble allowed burkinis to be worn in public pools. This decision came with a backlash from President Emmanuel Macron and the far-right.
"To emphasize national values, the French far-right have been ardent opponents of the burkini," said Abdelgadir. "We anticipate this new regulation of religious dress to negatively affect the target population, at least in the short run." 
In the name of secularism, the country's top administrative court has ruled in favor of not allowing the burkini to be worn. 
Abdelgadir and Fouka say there is no empirical evidence yet for the impact of the burkini ban on women, but for many it certainly furthers the notion that Muslims are not welcome in France. 
Canada 
Legal attacks on Muslims in the Western world are not isolated to just Europe, they are happening in North America as well. 
Quebec, Canada, is also reinstating secularism in their government with a similar piece of legislation. Quebec passed Bill 21 in 2019 outlawing the wearing of hijabs and any type of head or face-covering for government employees including school teachers.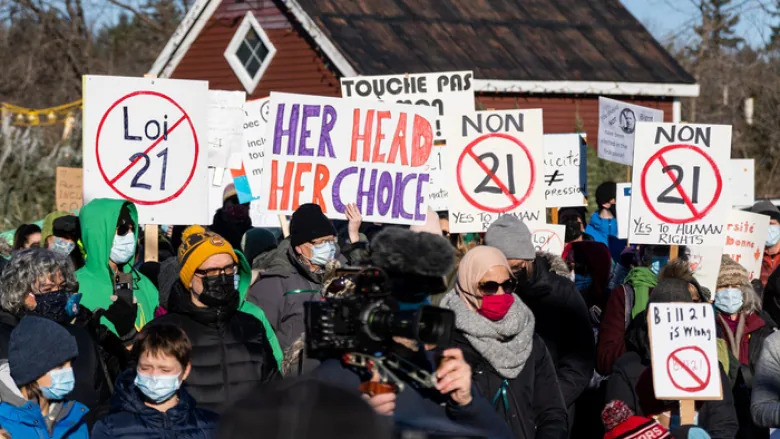 "I have to say that I wasn't surprised that the bill was passed as it had been brought into the House many times over the last 10 years," said Gunjal. 
The Canadian Civil Liberties Association has filed against Bill 21 since its inception. The law is intended to ensure neutrality among government employees which will in turn keep religion and politics separate. 
"What this creates is a deeper divide between the majority and the marginalized, further othering people who are not of the majority in Quebec," said Gunjal. "It also further privileges those who do not wear the hijab or turban for example." 
India
In the Asian subcontinent – the Indian state of Karnataka has passed a ban on the hijab being worn in schools. The state's High Court ruled on the issue in March of this year, sparking several protests from Muslim women and students. Muslim girls are being denied access to education due to their choice to wear the headscarf.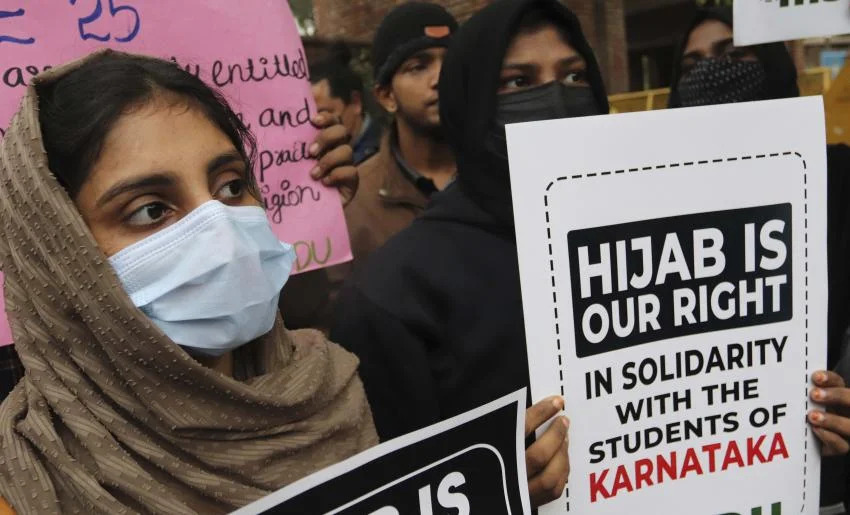 Support for the ban on religious garments in schools and government offices comes from right-wing Hindu supremacists who hope to keep their political influence. The ruling political party of India, the BJP, has no Muslim members for the first time in its history after the Minorities Affairs Minister resigned on Wednesday. The Hindu-majority state has experienced decades of strife between Hindus and Muslims, through violent attacks and political intolerance. 
"A ban regulating religious dress is often portrayed as a mechanism to reaffirm national values, facilitate greater assimilation of Muslims, and reduce religious pressure," said Abdelgadir. 
She and other women's rights advocates see this as just one more illustration of how Muslim women are becoming political pawns in patriarchal power struggles between competing ideologies. It's also part of an ever-prevalent underlying intolerance toward Islam.
By Maya Gayler, AMT Reporter