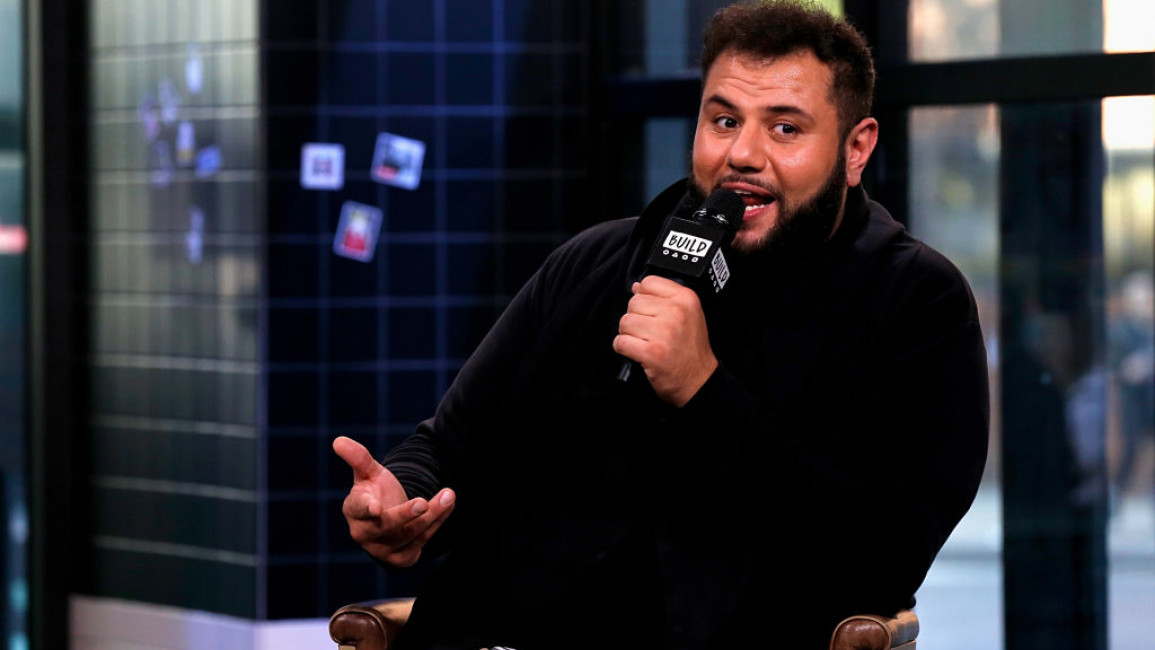 Mo Amer, who stars in the new series Mo, already has two Netflix specials [source: Getty]
Netflix released the trailer for its highly-anticipated series Mo on Tuesday, offering a glimpse into the humour and heartbreak expected from the A24 TV show, scripted by and starring Palestinians. 
The eight-part series, set to be released on 24 August, follows the life of Mo Najjar played by Ramy actor and comedian Mo Amer.  
It spotlights Mo's path towards US citizenship while he hustles to support his family and navigates clashing cultures as a Palestinian refugee in Houston, Texas. 
"I'm very, very proud of this project. This is something that I've been wanting to do for years, so it's a beautiful thing that it has all come together in the way that it has," Amer told Entertainment Weekly.  
The series, featuring 30-minute episodes, is an A24 production. The independent American entertainment company is best known for smash-hit shows like Euphoria and Ramy, which follows the story of an Egyptian-American in New Jersey. 
Ramy Youssef, who wrote and starred in the series Ramy, co-created Mo alongside Amer. 
Amer already has two specials on Netflix – Mo Amer: Vagabond and Mohammed in Texas – and will star in an upcoming superhero movie Black Adam with Dwayne Johnson. 
Farah Bsieso plays Mo's quick-witted mother in the series and Omar Elba is cast as the socially anxious brother. 
Receiving much acclaim already, the trailer release for Mo was lauded on social media and seen as a landmark moment for Palestinian representation. 
Tariq Raouf, a Palestinian-American writer and member of the Arab and Middle East Journalist Association, wrote on Twitter: "I'm not sure many people grasp how big a deal it is that the real Mo Amer is getting his own scripted comedy about a fictionalized version of his life as a Palestinian refugee, ON NETFLIX. 
"This is a major moment for Palestinian representation, and it needs to be talked about."