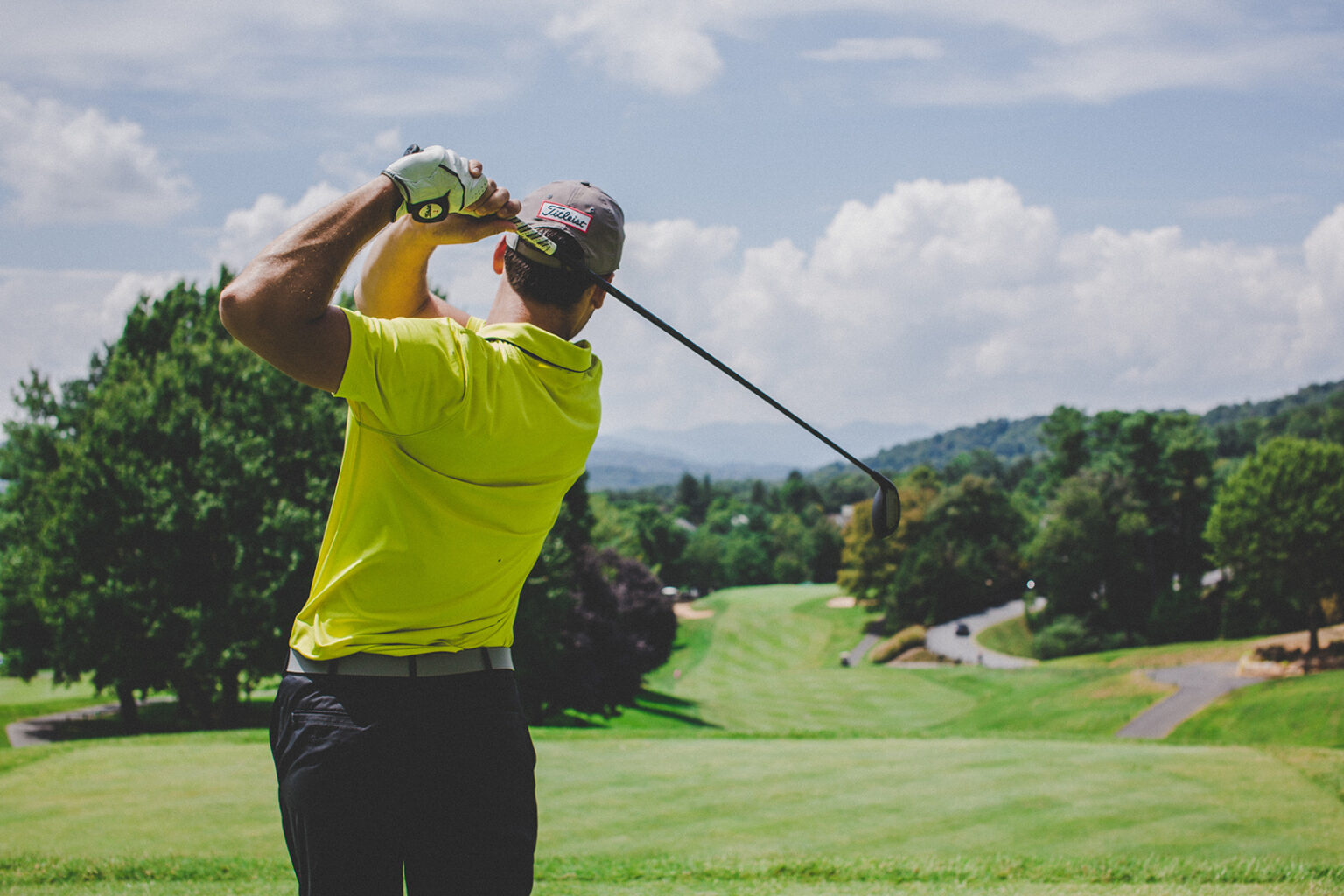 Photo Credit: Courtney Cook/Creative Commons/Unsplash
For Amir Malik, there's a close tie between the values of golf — especially honesty and integrity — and his faith.
RNS) — For much of the last four years, Farrah Batti has battled life-threatening illnesses with chemotherapy and surgeries. The experience has been a taxing one, but Batti has found mental resilience through connecting with her Muslim faith.
And by discovering the joy of being out on the golf course.
"I was in search of something to do that was different from physical therapy. Golf got me out of the house and helped both my physical and mental health," said Batti, recalling her first golf outing. "The sun was shining bright, the weather was awesome and the grass was immaculate."
Her first experience of the sport was at an event organized by the Muslim Golf Association, founded in the United Kingdom in 2019.
The new effort hopes to take more Muslims from the tee box to the green. The Muslim Golf Association was founded by Amir Malik, who has big plans to bring the sport of golf to Muslims in the United Kingdom, the United States and around the world.
Malik started golfing in 2015 as a way to connect with some of his siblings, some of whom are 15 years apart. The sport offered them a chance to participate in a game that appealed to all ages.
He soon was hooked.
But the social culture around golf, including drinking in the clubhouse after a round of 18 holes, made him feel uncomfortable. And there wasn't always a place in the clubhouse for daily prayers, making it awkward for Muslim players to fulfill their religious obligations.
Malik hit upon the idea of a Muslim Charity Golf game in late 2019, and it took some time to get things organized.
The first event — held in August 2020 — was oversubscribed, with 72 Muslims across the U.K. signed up to play. Another 80 to 90 players were on the waiting list. Malik says the MGA provided a stimulating social atmosphere for Muslim players.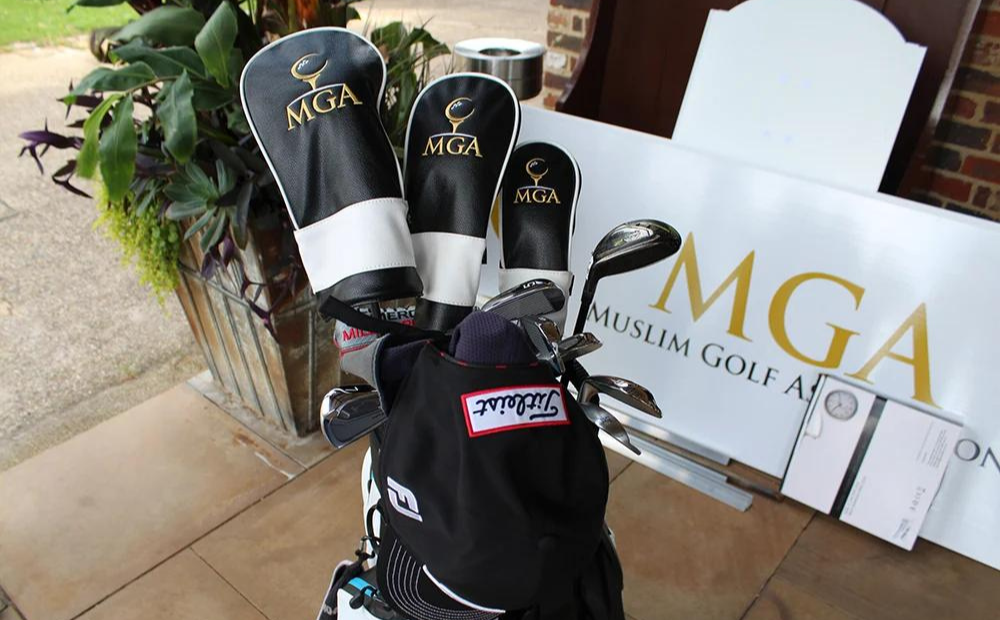 Photo courtesy of the Muslim Golf Association
"Our events feature halal food and prayer facilities. There is no gambling, and no alcohol is served. The MGA is open to anyone regardless of faith," he said. "There are, of course, also some Muslims who drink, which is their choice, but that isn't something that is available at our events."
Since then, MGA has partnered with the Marriott Hotel chain to host events across the U.K. Malik said roughly 60% of the players have an official golf handicap. The MGA has received interest from players in the United States and elsewhere, though travel remains difficult due to the COVID-19 pandemic.
Promoting the sport among Muslim women has been a key goal, said Malik. The MGA has partnered with Love.Golf, a website that provides golf coaching for women, to hold introductory sessions.
A session held in Birmingham in the summer of 2021 sold out in hours and was soon waitlisted.
"Golf is a sport that even the most conservative Muslim woman who is wearing a full niqab could play without compromising her values," Malik said. "It's a safe platform."
Indeed, a handful of Muslim women have risen to prominence in the world of Golf in recent years. Maha Haddioui will represent Morocco at the 2020 Tokyo Olympics and is believed to be both the only Muslim woman and one of only two women from Africa to compete in this year's tournament.
There is also Sahra Hassan, a Welsh golfer whose father is from Pakistan, and Egyptian American golfer Noor Ahmed, who recently graduated from the University of Nebraska, Lincoln. She was reportedly the first golfer to compete at the NCAA level or higher while wearing a hijab.
On the eve of one of his tournaments, Malik finds himself putting in long hours to make sure the event goes smoothly. Managing messages to his inbox helps ensure everything goes well at the tee box, he said.
He sees a close tie between Islam and golf.  "The game is built on trust and relies on the honesty and integrity of players," he added.
"In golf, there is nothing to prevent you from improving your lie just a few inches, which can have a huge impact on the game," he said. "But, for Muslims, Allah's fear prevents us from cheating and other such actions in our lives."
A trip to a golf course is a chance to, in some small way, connect with the beauty of God's natural creation, said Malik.
Malik is eager to bring similar events to the United States in the near future if the situation in both countries vis-a-vis the COVID-19 pandemic continues to improve. He continues to look for the right partner in America to work with.
"I think in the various Muslim diasporas there, you have a similar profile to the U.K., but, in the U.S., there are also great opportunities for women and really for everyone in the sport," he said.