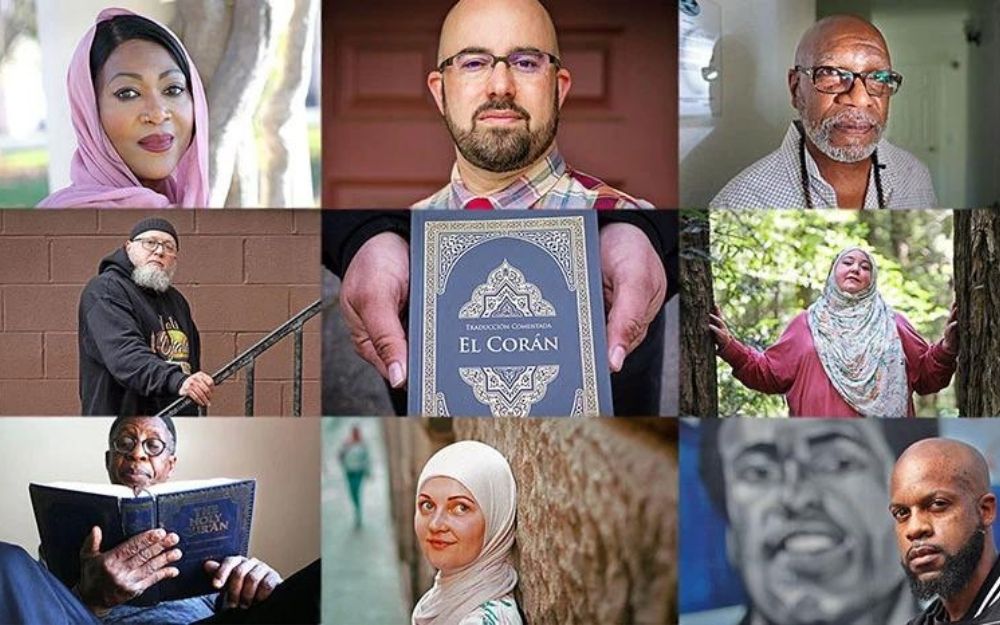 "Becoming Muslim" participants. Photos by Tom Levy (www.tomlevy.net) and Michelle Kanaar
(RNS) — Conversion stories are an American tradition.
The stories are often the same, no matter what religion is involved. Someone was lost, then they were found. Or they were wandering in the dark and then, as Hank Williams Sr. once put it, they saw the light.
But what happens next? On the day after? And the day after that? And the year after that?
That's the question journalist Hana Baba set out to answer a few years ago, when she began reporting on the stories of Muslim converts for public radio station KALW in San Francisco. Baba, who grew up in a Sudanese American Muslim family, wanted to know what it was like for people who choose a religion for their own — how they adapt and how a spiritual transformation plays out in real life.
She found some unexpected answers in a series of stories titled "Becoming Muslim" told on the latest season of "The Spiritual Edge," a radio program and podcast from KALW. The series relays the inspiring, challenging and sometimes messy conversion stories of ordinary American Muslims. Among them: an older Black man who found Islam during the civil rights era, an aspiring comedian and single mom, the founder of one of the first mosques led by women in the United States and a pair of Hispanic converts, one who found acceptance and community in Islam, the other still struggling to do so.
Baba said she'd heard conversion stories while going to services at mosques and had seen people take their shahada, the confession of faith in Islam and declaration that Muhammad is a prophet. But what she discovered while working on the podcast series is often that simple act of faith came with profound consequences. All of a sudden, she said, people find themselves in a new religion with new rules and expectations that are shaped by culture as much as by faith.
One of the most moving stories in the series features Rabi'a Keeble, who began attending prayer services in the 1990s and struggled to find her place in the community. As a new convert, she had many questions about Islam and how to apply its teaching to her day-to-day life. At the end of Friday, the imam would answer questions from congregation members but when she tried to talk him she was rebuffed.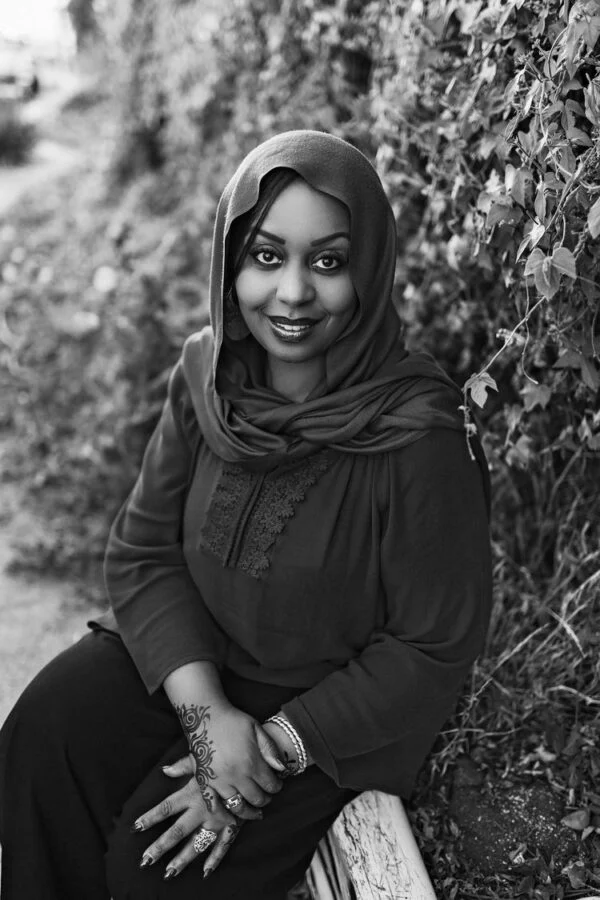 "I just got very frustrated with it," she said in the podcast. "The idea that because I'm a female, I can't talk in God's house."
Keeble eventually became convinced the restrictions she faced were more cultural than religious and ended up starting Qalbu Maryam, a mosque where women could learn how to pray and practice their faith.
Another episode tells the story of Abdul Raoof, who became part of the Nation of Islam in the 1960s, an experience that changed his life. He later left the Nation to become a Sunni Muslim. The episode wraps Raoof's experience within the larger story of Black Muslims in the United States.
Sofie Lovern, an aspiring comedian and mother of three, tells the story of her conversion, which was followed by marriage to a Muslim man she barely knew — a marriage her imam at the time helped arrange. The marriage went poorly in part because the couple came from such different cultures and in part because they were poorly matched. During the episode, the imam now says he had assumed that because both Lovern and her husband were Muslim, things would work — an assumption he now regrets.
Sofie Lovern. Photo by Tom Levy (www.tomlevy.net)
Despite her struggles, Lovern describes the way Islam changed her life.
"You know, they say that when you convert, when you take your shahada, that all your sins are forgiven," she said in the episode. "If I could tell you, that at that moment you can feel it. You can feel it happening. It's like being washed — not with water, but with light."
Diana Demchenko, who converted to Islam as a college student, described her conversion and then her decision to study Islam overseas, hoping to find a purer form of the faith in the Middle East. She eventually realized that being an American Muslim meant learning how to practice the faith in her home context.
"I really have to understand that I'm not going to get closer to God just because I'm in Damascus," she said on the podcast. "I have to be able to feel close to God in Detroit, too."
Baba — who spent years developing "Becoming Muslim," along with Judy Silber, executive editor of "The Spiritual Edge" — hosted the podcast series and reported the episodes with help from colleagues. She said that working on the series helped her better understand her own experience of Islam. Her parents came to the United States in the 1970s, and growing up, Baba said, her family was always navigating two worlds in American Islam — one made up mostly of Middle Eastern immigrants, the other of Black Muslims The two worlds rarely mixed, she said.
Because of that, she wanted to make sure the series told the stories of Black Muslims, who have often been overlooked, especially in the years after the Sept. 11 attacks — when Islam was often seen as the religion of outsiders. As a result, Black or Hispanic Muslims and Muslims who are not immigrants felt erased.
"We wanted to focus on the Americanness of these stories," she said.
One of themes in the series is that converts often feel alone after becoming Muslim. Some of the converts in the story recalled being congratulated when they gave their shahada and feeling loved and embrace in that moment. And then, said Baba, "crickets."
"There are stories and stories of feeling isolated," she said.
That led some of the people profiled in the series to be "un-mosqued"­ — practicing Islam on their own because they had not been able to find a Muslim community where they felt at home. Mosques face many of the same challenges of building community and integrating newcomers that congregations of other faiths face — and for some converts, life at the mosque just has not worked.
"They feel like they don't fit," said Baba.
Growing up Muslim, Baba said she has at times taken her faith for granted. Working on the series, she said, has reenergized her own spirituality and given her a newfound appreciation for Islam.
While the series was reported during part of the Trump era and during a time when the United States imposed a travel ban on a number of Muslim countries, "Becoming Muslim" steers mostly clear of politics and stories about the cultural battles over Islam in the U.S., choosing instead to focus on the personal nature of faith.
Baba said she hopes to report more on Islam in America in the future. In particular, she's interested in what Islam will look like for her children and other young Muslim Americans. How will the faith shape their identity and how will this younger generation shape the practice of Islam in an American context?
In some ways, younger Muslims are a bit like converts, she said.
"They were born in Muslim families but now they have to grow up and embrace it on their own," said Baba.