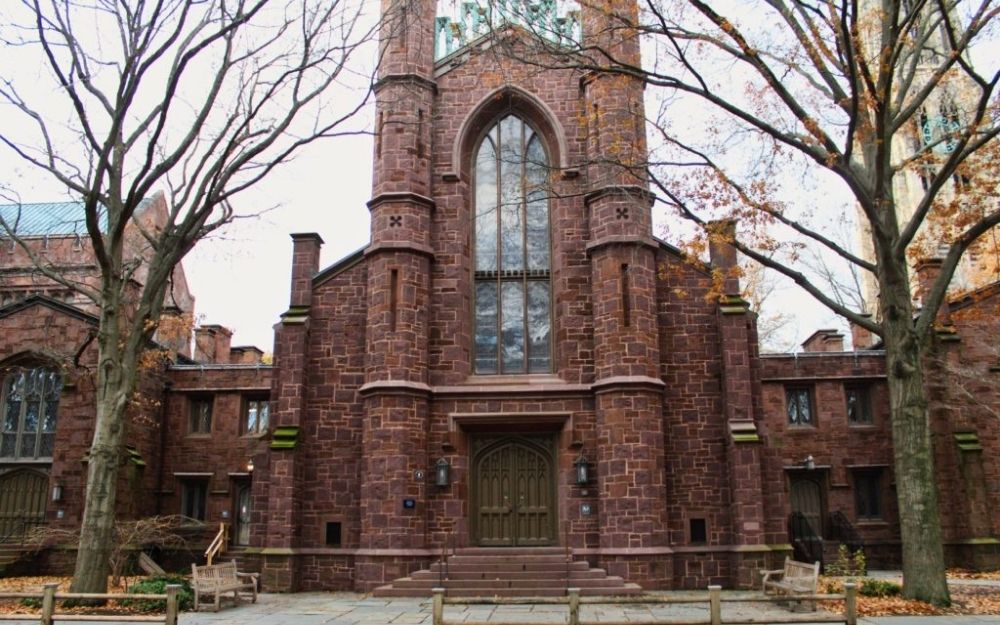 Scholar, artist and activist Su'ad Abdul Khabeer told Yale community members about Umi's Archive — a collection of pictures, videos, poems and other forms of media honoring the life of her mother — in Sunday's fourth annual Dr. Betty Shabazz & Malcolm X lecture.
Khabeer, an associate professor of American culture and Arab and Muslim American studies at the University of Michigan, launched the multimedia project last year to explore "the meanings of being Black in the world." Honoring her mother Amina Amatul Haqq, the collection includes family archives dating back to the 1920s. During the lecture, Khabeer spoke about the archive's significance, the intent behind it and the attention it brought to the stories of "everyday" Black women. 
"It's been really gratifying to hear their legacies and then see myself as someone who is trying to extend and participate in that legacy," Khabeer said in her lecture. 
Sponsored by the Muslim Leadership Lab at Dwight Hall and the Muslim Life Program at the Yale Chaplain's Office, these annual lectures were organized to remember civil rights activists Betty Shabazz and Malcolm X and to recognize current activists continuing their work. 
During this year's discussion of Umi's Archive, Khabeer presented listeners with examples of media and themes found in the project. 
Among these, she played cassette tapes with recordings of Muslim Student Association meetings in the mid to late 1970s, discussing the significance of clothing and self-expression for individuals such as Black-Muslim women. She also discussed the importance of independent media, drawing attention to the poem "The Trinity Trick and the Double Cross" and the magazine Sahabiyat.
"Narrative is really important," Khabeer said. "Narrative [is] the ability to tell a story, make a story, have it heard, have it shared and then become knowledge. It then becomes something people learn from and use as a powerful tool."
Following Khabeer's talk, Abdul-Rehman Malik, an associate research scholar and lecturer in Islamic studies at the Yale Divinity School and the moderator of Sunday's lecture, invited several audience members to reflect on Khabeer's presentation. 
One student, Zafirat Ndancky '23, the co-president of Yale Black Muslim Students Association, identified connections between the archive and her own experiences. 
"I really think Umi's Archive is such an amazing project," Ndancky said. "Reading about it was one thing, but then actually seeing the documents, and seeing the videos and recordings that you presented was so amazing."
Sarah Elawad ART '23, who studies graphic design, expressed a similar appreciation for the archive. 
She emphasized how the personal connection Khabeer held with the archive itself contributed to its power. She further connected her own work with graphic design to what she saw in Umi's Archive.
"Umi's Archive really stands out to me as an artist and designer because I think there's something about bringing your own personal life into your work," Elawad said. "I think identity is something that has always been included in my work, but bringing things in like your parents' lives, it's so personal, it's so close to home." 
Moving forward, Khabeer plans to continue developing the Archive. She hopes to work alongside web developers to improve the site and ultimately relaunch the project later this year. 
Umi's Archive was first launched in 2021.
Adrian Kulesza, Staff Photographer