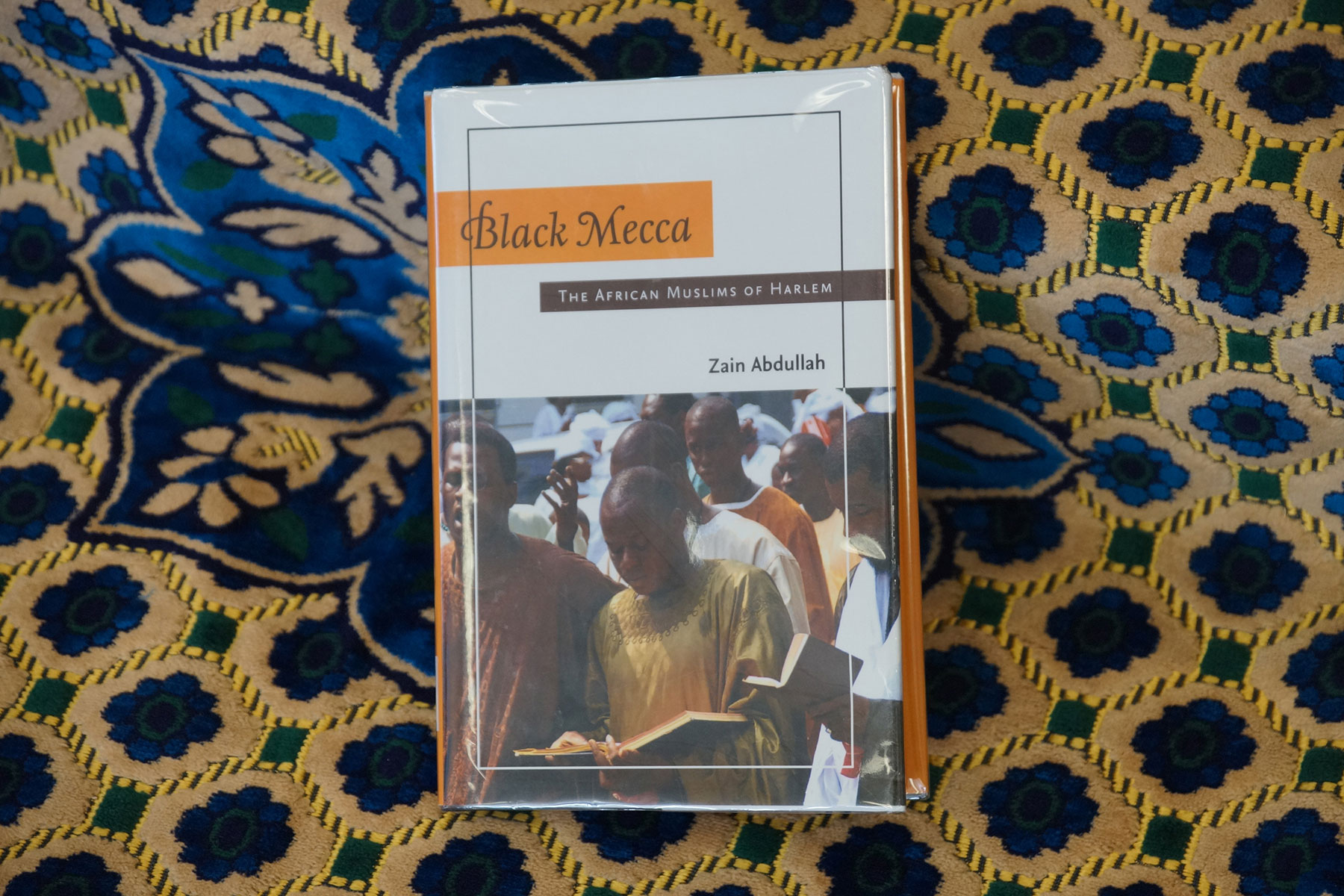 Elise Bellin, MLIS is the IRC Librarian and this book review is part of an ongoing series that focuses on a range of books within the IRC collection as a service to the community.
Black Mecca: The African Muslims of Harlem
by Zain Abdullah, © 2010 – ISBN: 9780195314250
February was Black History Month, but those stories do not end on March 1. The month was set aside as a time to look at the African Americans who came before and recognize the contributions blacks are currently making in our society. For too long, a whitewashed history was the overwhelming and unbalance narrative. February was also a time to celebrate these African American efforts and work toward a fairer, more equal society, the society that Dr. Martin Luther King Jr. dreamed of over fifty years ago.
Unfortunately, for many minorities finding that equality and recognition is still just a dream. So, we look at those individuals and find what we can do to make their lives a little better as we strive together toward our goal.
When United States immigration law changed in 1965, it led to a major influx of West African immigrants to New York City in Harlem, an area which residents now call "Little Africa." Members of this community, immediately recognizable by their wide-sleeved robes and tasseled hats, are primarily of Muslim heritage.
In Black Mecca, Zain Abdullah examines how these new immigrants deal with the stigma of being both black and Muslim in a country that stigmatizes both. It is a reality that is extraordinarily complex and constantly requires something of a balancing act. Even among those of similar heritage that grew up in Harlem, these immigrants can expect a mixed reception.
Some embrace the immigrants as an opportunity to rediscover their African heritage while others ostracize and ridicule these immigrants as invaders, pretenders and interlopers. In return, those stereotypes of American-born blacks being "lazy and incorrigible" are bought into by these African immigrants, reinforcing the image and stagnating their interactions.
The weaving together of these varied and intricate lives paints a picture of a community caught between two continents, trying to make a place for itself in the here and now.
Founded in 2011, the Islamic Resource Library (IRC) is the first Islamic library in Wisconsin. The IRC aims to provide resources to educators, students, health professionals, interfaith groups, and any members of the Milwaukee community that want an accurate understanding of the Islamic faith, its practices, and its people.