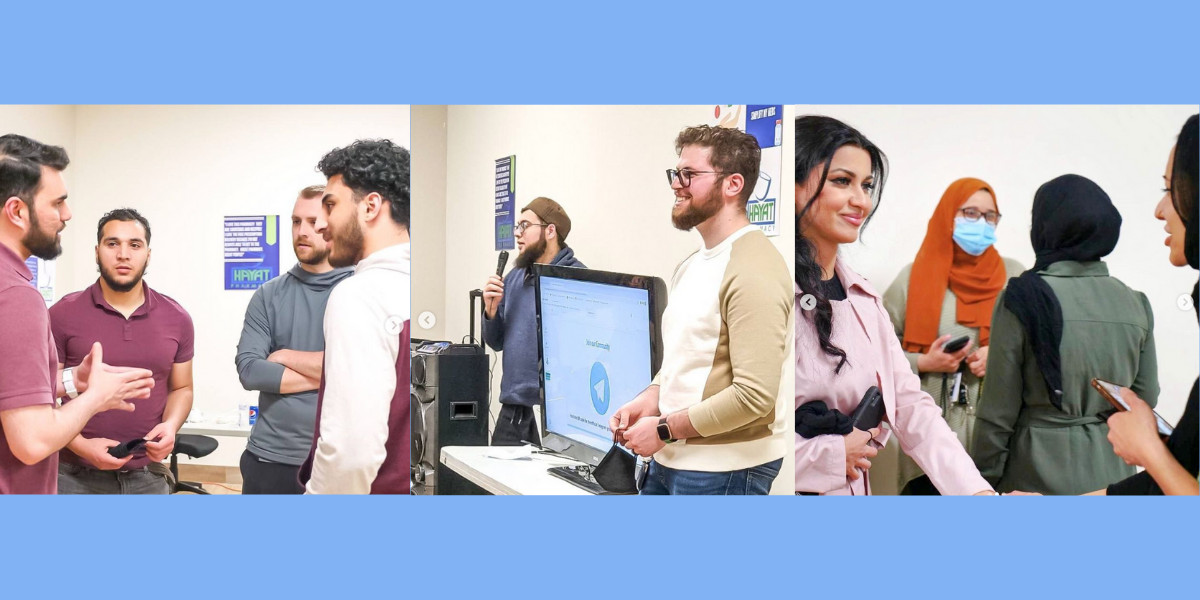 Abdullah Tugan, 30, of Milwaukee said he is "a perfect example of someone who could benefit" from the Islamic Society of Milwaukee's Young Adults & Professionals group. 
"I'm 30 years old, out of college seven years. I work as a professional in a larger company, part of corporate America. I grew up with parents heavily involved in the masjid. Now I'm married and have a 13-month-old son.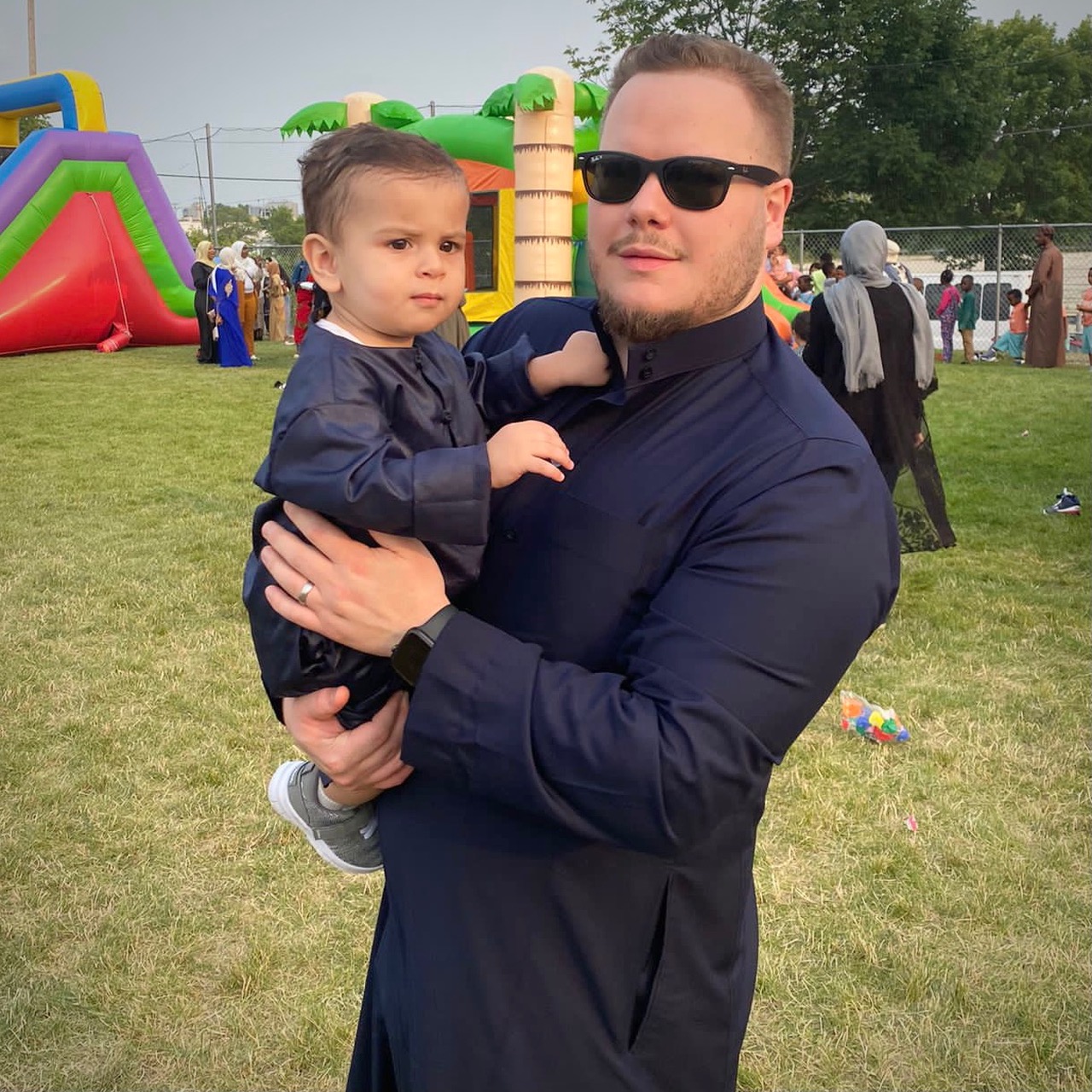 Abdullah Tugan with his son Omar at the Eid Festival.
"This is a pivotal time in people's lives—when we get our first real job, marry and establish a family," said the senior commodity specialist and father. At this stage in his life, there are "a lot of distractions. It is a time when it is good to remember the core fundamentals." 
Tugan is one of a group of young adults who met with ISM Imam Ameer Hamza to form a program for adults between 25 and 40, to fill "an obvious need." 
Young Adults & Professionals launched in April and offers monthly programming tailored to the needs of this age group. It also established a community where young Muslim adults in southeastern Wisconsin say they feel they belong.
Bridging the gap
Tugan grew up around the mosque, participating in programs for children and youth. But once he aged out of the youth programs, there was a "missing piece, a lack of programing and spaces for young adults," he said.
"When we (the Young Adults & Professionals leadership team) had our first meeting, we already knew what we needed. The gap was so apparent. We need a safe space and a resource where we can ask questions." Creating that space is key to helping young adults maintain a commitment to the mosque, Tugan said.
"Our common sense of the need for this program plus Imam Ameer Hamza as a great resource for us—this is a formula for success," he added.
"We've been thinking about this since Core (ISM programming for youth) started two years ago," Hamza, 33, explained. "By and large, our Islamic organizations focus on youth— high school and college-age. Young adults, from around 25 through their 30s, are busy in their lives. There are a host of things they have to deal with – relationships, finance, spirituality, the corporate world.
"We wanted to address this black hole right away but we didn't have the bandwidth to start catering for them," Hamza said. "So, we started by providing programming for high schoolers and college-aged youth, then worked our way until we were able to start a leadership team for young adults and professionals."
ISM Core's Young Adult and Professionals event flyers
Monthly programs are designed to meet the needs of young adults and professionals, Hamza explained. "Right now we are maintaining the cadence of one event a month – a kick-off event in April, a Ramadan iftar and a summer BBQ.
"With each of these events, we include an element of education relevant and specific to them," he said. "We call it Quran conversations. We will take a verse or two from scripture, reflect on it together, discuss it, try to flesh it out to their level of intellectual development and life experience."
Then an element of enrichment and socializing is added, he said. "We aim to create a sense of fellowship where people grow together." 
The next event, "Let's Talk Money," is a seminar on Islamic finance and related issues. "We are addressing many questions we are bombarded with," Hamza said. "Investments, stock, Islamic finance, crypto. Where does Islam stand on cryptocurrency? What about my IRA? Do I need to pay zakat? The seminar features Mufti Barar Mirza and will be held Saturday, Aug. 21, from 2 – 4 p.m. at ISM West. Babysitting is available.
Filling the void
"Human beings have spiritual needs as well as material needs," said Hamza. "I studied business. (He holds an MBA from Marquette University.) In organizational behavior, there is literally a section called 'spirituality.' So, even in secular worldview, you can't deny that people have spiritual needs – the need to belong to something bigger than yourself, the need to matter, the need for purpose, the need for meaning. It is in the human cognitive architecture. You can try to stifle it with music and booze and entertainment but it is going to come gnawing back at you."
In Milwaukee's Muslim community, Hamza sees young professionals who are concerned with the bigger questions of life, he said. "Around this age, the desire to give into every impulse lessens and the existential questions start to kick in.
"And for those who grew up in a religious environment, there is a rebound effect. You may have strayed in high school or in college, but you hear your spiritual needs screaming at you. There is a longing, a craving."
The Young Adults & Professionals brings together people who are interested in those bigger questions and want to connect with a community of others with similar interests, members of the leadership team said. They connect on Telegram as well as in person. There are about 65 in the online group.
"There is a networking aspect to the group," Tugan said. "It is not just professional networking, but community building. It eliminates the feeling of being an outsider."
"We do not just do random events," Hamza explained. "We are trying to create an ecosystem, a community for young adults and professionals, where they can gravitate to this safe space, this hub we have created."
Finding our people
Before Zeineb Selmane, 25, of Greenfield moved to Wisconsin from Michigan in Fall 2019 to pursue an advanced degree in nursing at the University of Wisconsin – Milwaukee, the pediatric nurse researched the local Muslim community.
"When I moved, I didn't know anybody and I moved during a pandemic," she recalled. "When deciding what school fit best for me, I did a lot of research on the Muslim communities in Baltimore, Indianapolis, Chicago, Minneapolis and Milwaukee. Being Muslim is the largest part of my life. I struggle but I strive to be the best Muslim I can be. I wanted to be around people with the same view on life. The ISM definitely delivered on that."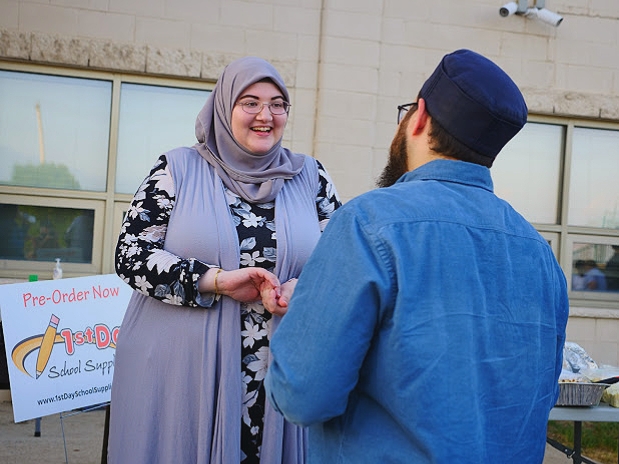 She discovered an active Muslim community in Milwaukee that was engaged on Facebook and in Zoom conferences. People at the ISM helped her connect with programs.
Since Selmane has been here, her involvement on the Young Adults & Professionals leadership team has been meaningful, she said. "It helped me meet some wonderful friends. I talk with them all the time. We go out to dinner and for coffee. I consider them close friends. I am really happy with who we are."
Amanda Ali, and her sister Lena, both 26, of Racine, have attended the group's programs consistently since its launch in April. "I was very excited because I lived in Racine. I have no Muslim friends here beyond my family and cousins," Amanda said.
"I met many young women at the last two events. We went to Lake Geneva together recently. We socialize more with young Muslims through this group. It has filled that void.
"It is important because they identify with me as a Muslim and an American. I do have American friends who are non-Muslim, but there are things they might want to do that I don't. I don't feel like I have to explain myself when I'm with Muslim friends. They just get me.
"And the programming is very helpful, to see the Islamic perspective on handling the many issues that come up."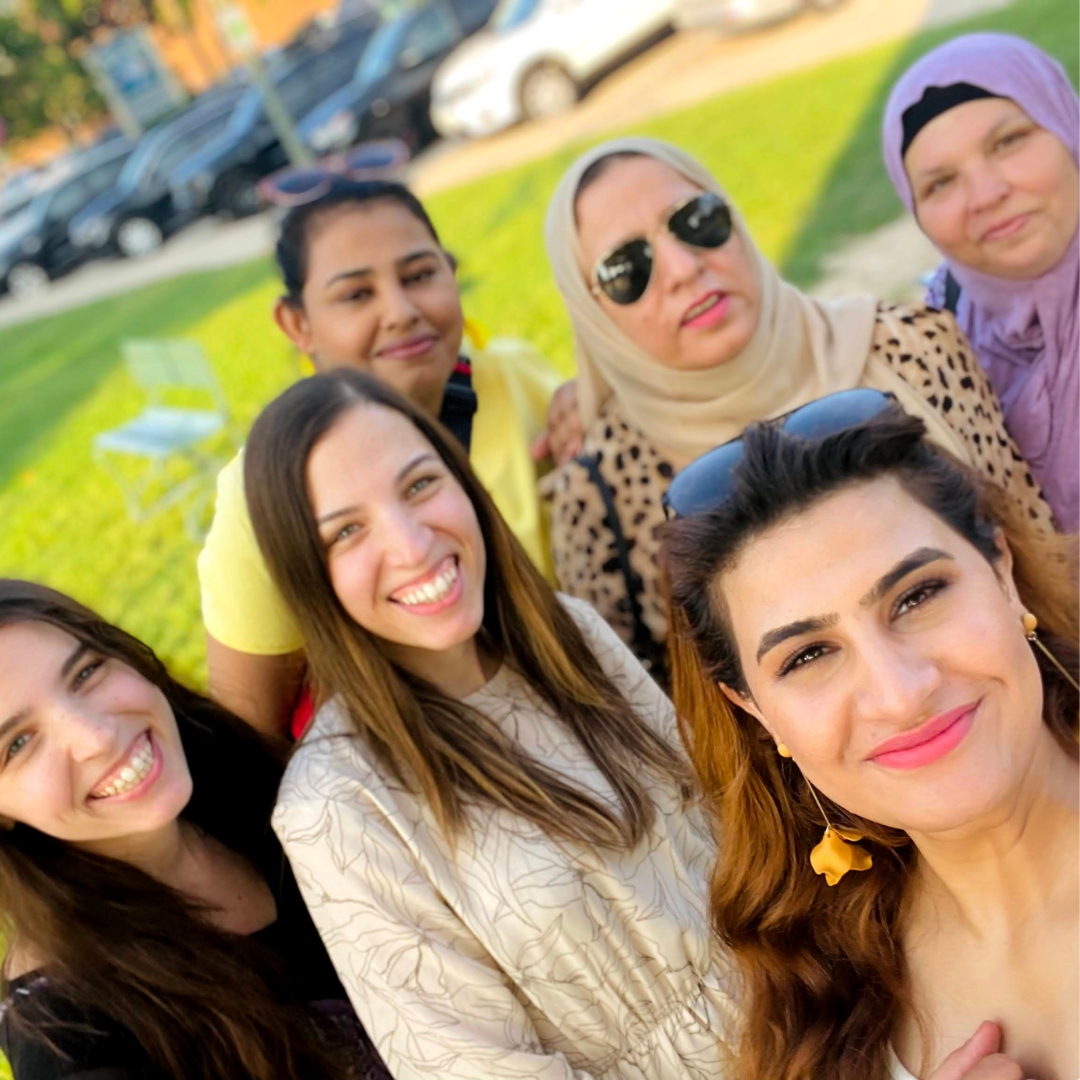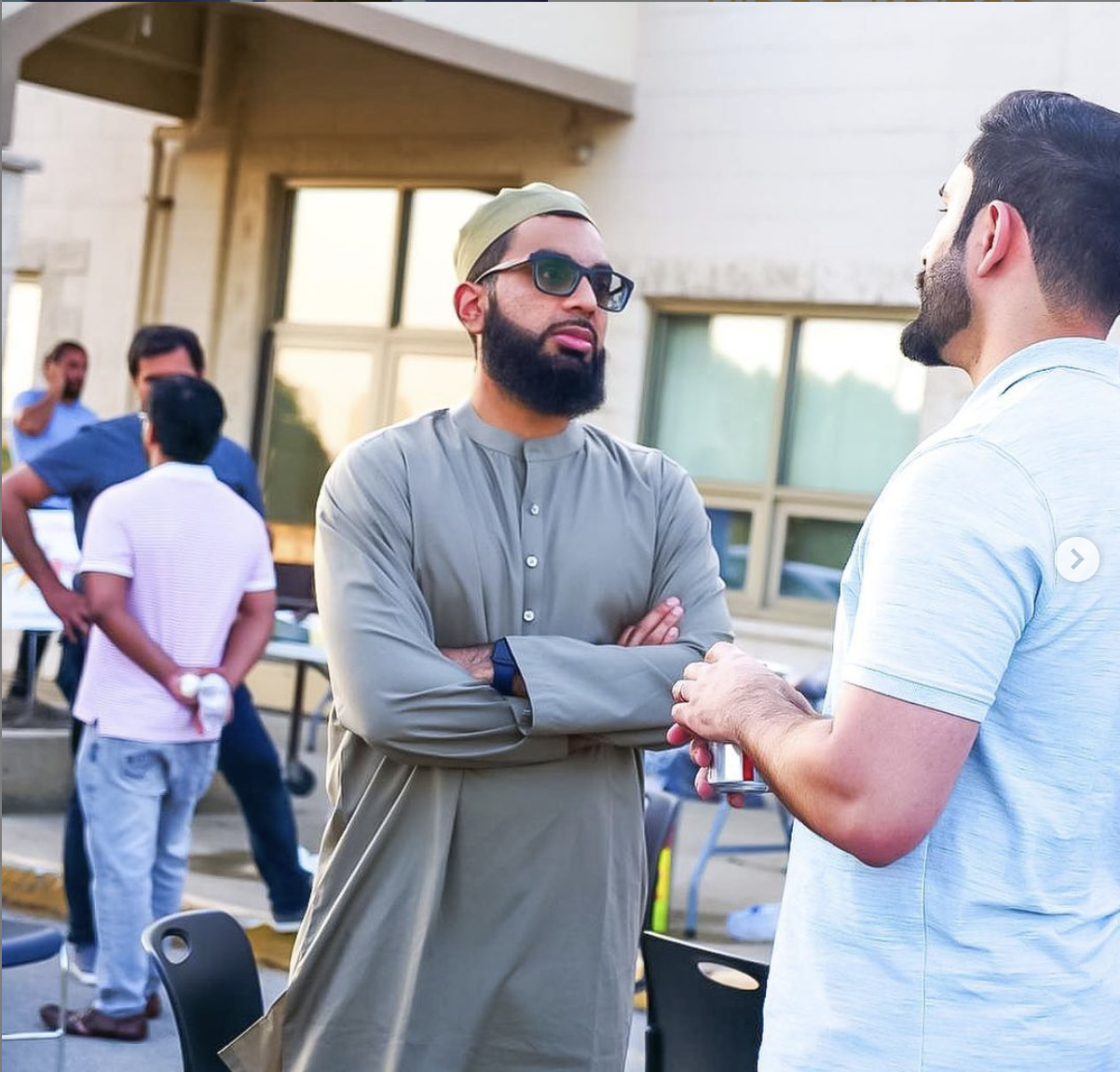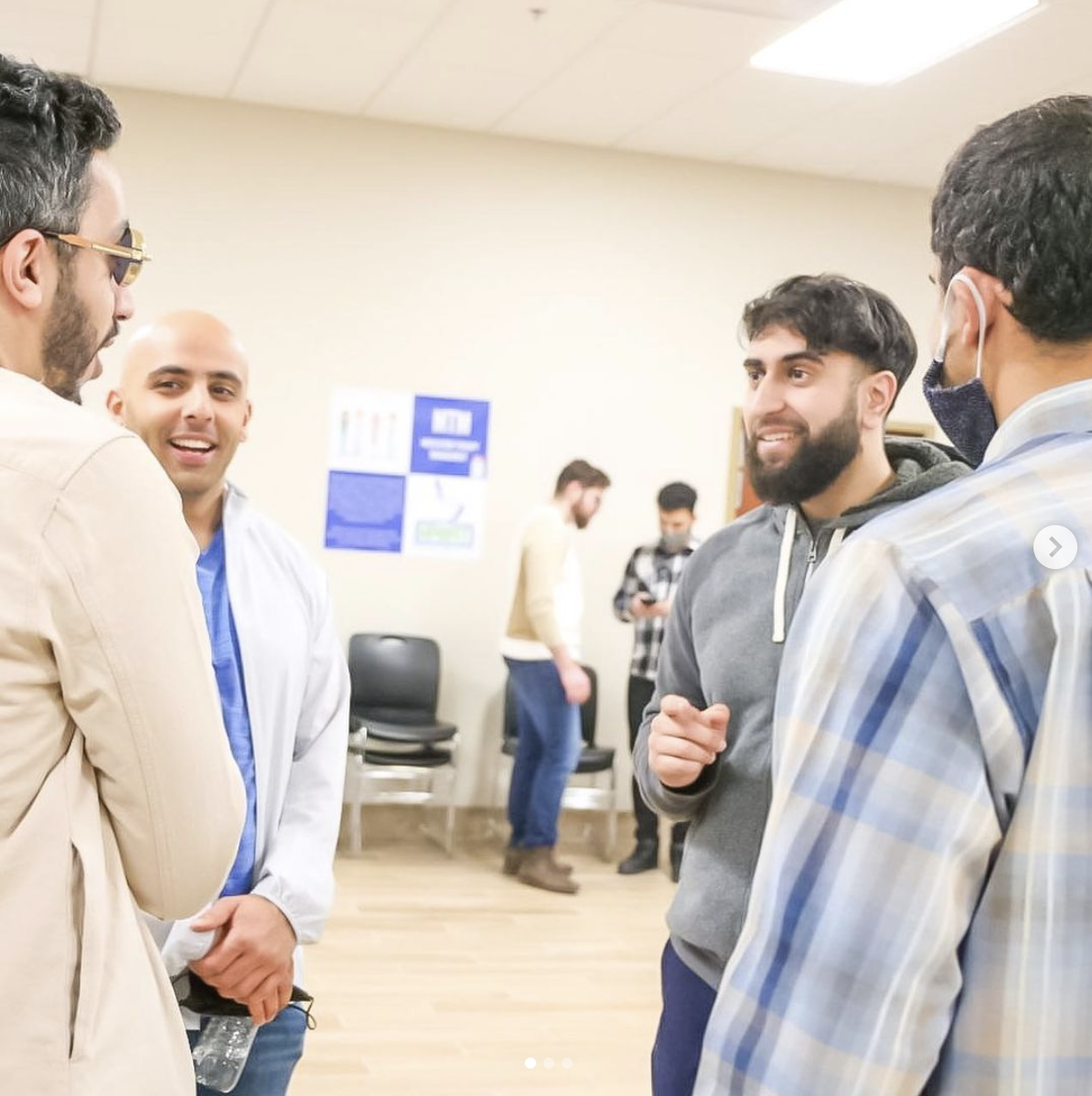 Building the core
Young Adults & Professionals is one branch of the ISM Core, programs offered for Muslim youth from 14 years up through young adults.
"The idea behind Core is to present Islam in the most elegant, sophisticated and memorable way possible and to keep our eye out for the committed few who might want more," Hamza said. "We want to make sure they have exclusive opportunities according to their level of commitment and seriousness.
"We offer programs for the greater community that appeals to a broad range of people but there is always that 10, 20 or 30% who want more, and their growth is stifled because nothing is catered to them. If you create programming for them, it creates that upward mobility. This is the funnel model we follow.
"One aim of Core is creating a non-judgment zone, an inclusive environment where people are not judged but are welcomed in," he continued. "We want to create a hub where people are coming in not just for their religious needs but also for their social needs, their need to belong to something."
While it geographically serves the Greater Milwaukee community, the reach has spread through word of mouth, Hamza said. People are attending from Racine, Oshkosh, Sheboygan and Appleton, as well as Milwaukee and its suburbs.
"We are created programming with broad-based appeal. The committed few will rise to the top and can be funneled into more exclusive programs. Those who want more can go to Core Academy for advanced Islamic knowledge, to see what it would be like to go overseas and study Islam at a reputable university."
The future of Young Adults & Professionals
Hamza anticipates the Young Adults & Professionals group to grow in number and to meet more frequently over time.
There are so many needs of this age group that it can address, he said. "Marriage, Islamic finance, creating lasting relationships through some of the common issues couples face, parenting, and career and professional development.
"We have so many successful professionals in our community that are high up in their respective fields. To bring our young professionals into networks with them would be so beneficial.
"We want to create events they can't find anywhere else," Hamza said.
"The sky's the limit," Tugan said.