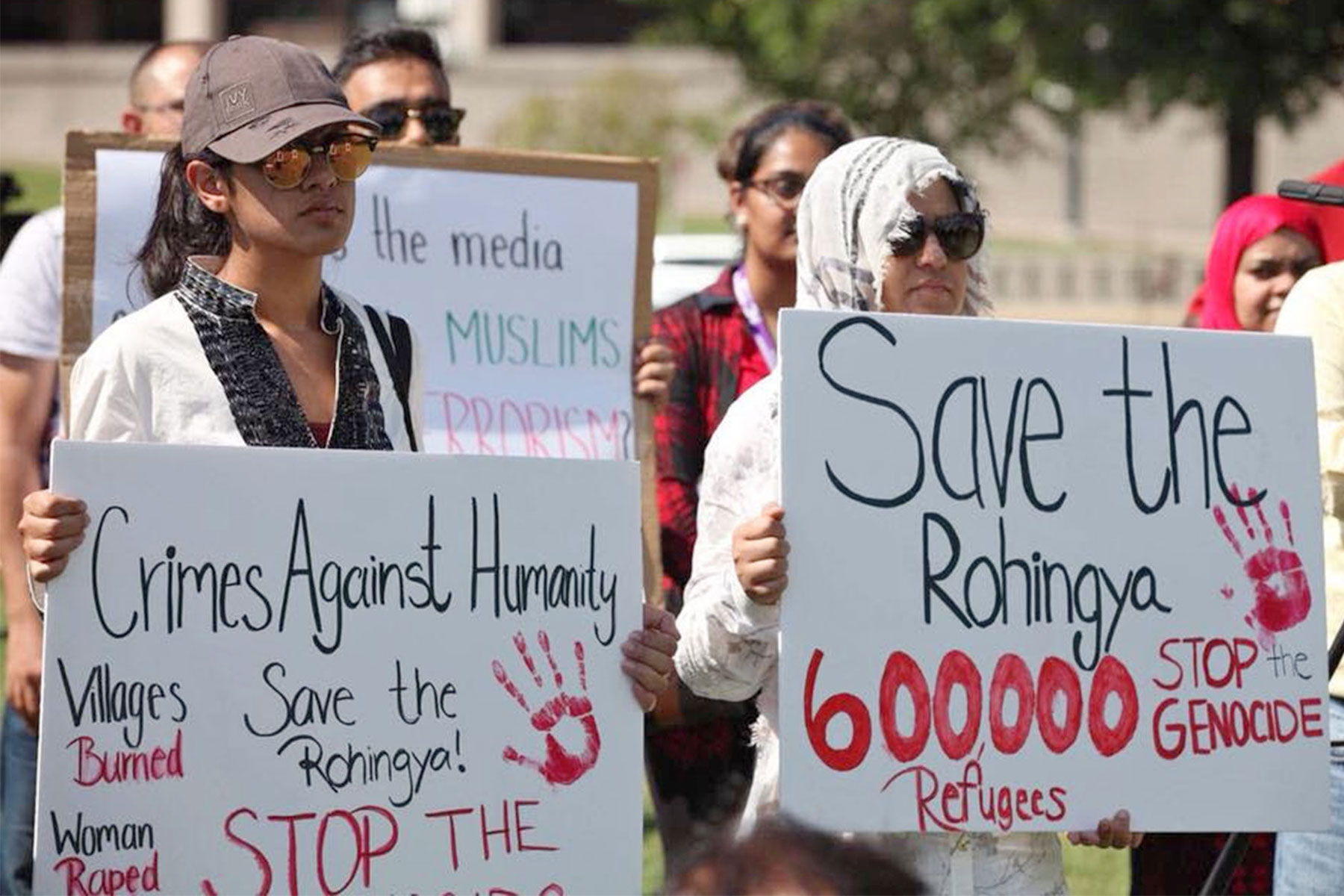 The United Nation's recent report said Myanmar's military had "genocidal intent" in its massacre last year of it's minority Rohingya population.
The Rohingya are a Muslim majority ethnic group. The slaughter drove nearly a million from their land and homes into neighboring Bangladesh, itself an impoverished country that is now reeling from the magnitude of the starving families it must feed and house.
Meanwhile, the U.S. is still deciding whether to use the term "genocide," concerned what obligations it would create for them. The term "genocide" is a very important designation because it will allow the world to place sanctions on Burma and demand they allow the Rohingya to safely return to their homes and villages.
The United Nations report was damning in its horrific details on how the atrocities were carried out by Myanmar's military, these included the mass killings of villagers, often dismembering them while alive with machetes until they bled to death.
The mass rape of women and girls, the burning of entire villages to the ground, and the detainment and torture of those that survived. The report pointed the finger at senior military officials and concluded they should be prosecuted for genocide and other war crimes.
Nikki Haley, the U.S. Ambassador to the United Nations said that the State Department's own fact-finding report was consistent with that of the U.N. and showed the massacre of Rohingya were planned, premeditated, and coordinated by the military. Haley said "the whole world is watching what we do next and if we act."
It is imperative that all people of conscience nudge our elected officials to put an end to this genocide. Please ask them to:
Declare this a genocide as quickly as possible
Impose sanctions on Burma, except for food and medicine
Support Bangladesh with this huge burden
Call the President: 202-456-1111
Call the US Secretary of State Rex Tillerson : 202-647-2663
Call Your Elected Representatives: directory here
Create a Twitter Storm, Use the following hashtags: #CallitGenocide #SaveRohingya #SaveKachin
Tweet to the following: @SecPompeo @VP @POTUS
Find the Twitter handle of your representatives and senators here
In the words of Archbishop Desmond Tutu, "if we are not actively part of the solution, we have become part of the problem."