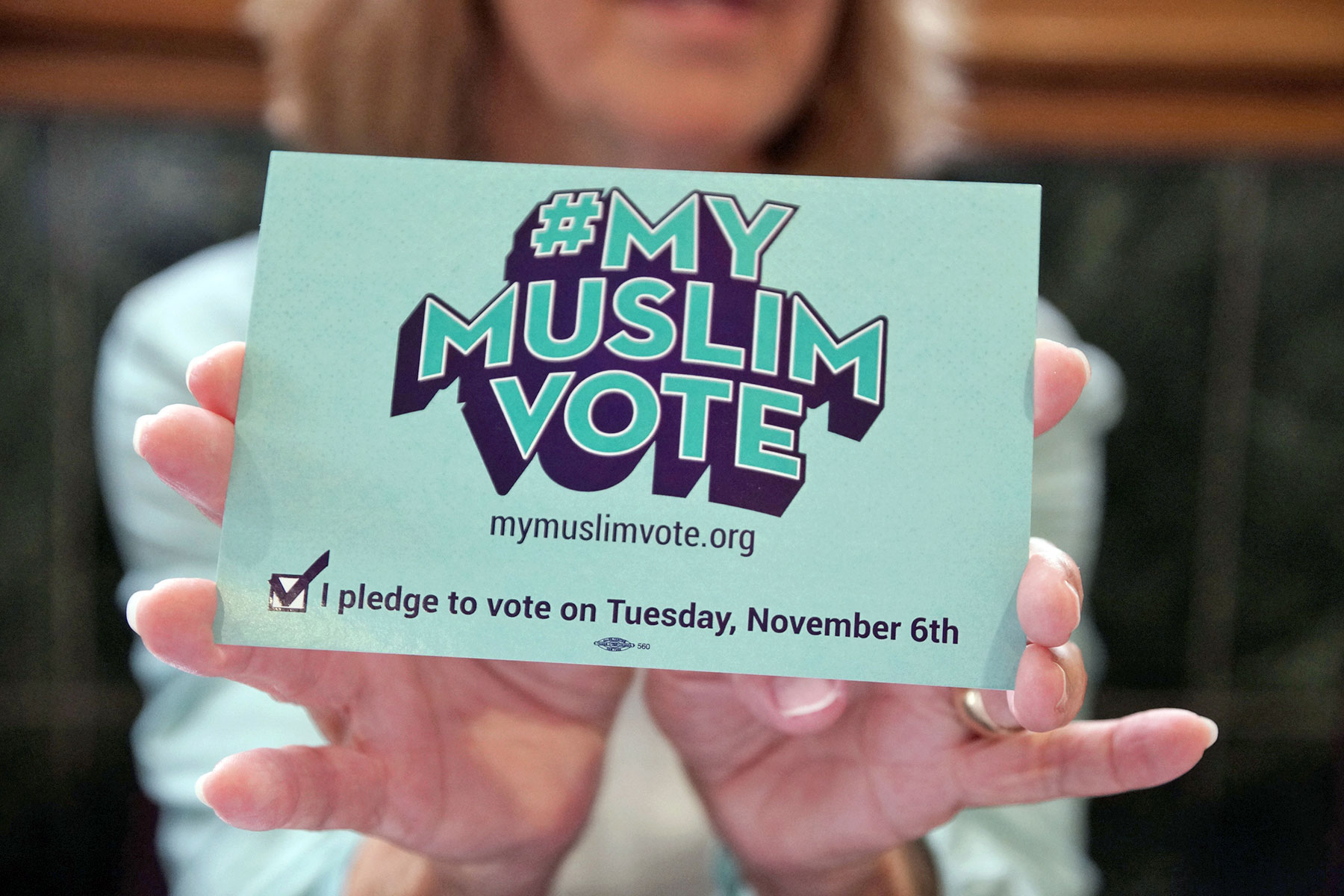 The Milwaukee Muslim Women's Coalition, along with coordinated efforts from local volunteer groups, held a voter registration drive on August 24 as part of the National Muslim Voter Registration Day, a grassroots campaign to reach and register U.S. Muslim voters in Wisconsin and across the country.
Every election year is another opportunity for Wisconsin Muslims to impact officials and policies through their collective voting power. In 2018, with an explicitly racist and anti-Muslim administration in the White House, it has been even more important for Muslims to be civically engaged.
"Voting registration is especially important and the first step to civic power," said the Milwaukee Muslim Women's Coalition in a statement. "Through NMVRD and registration campaigns similar to this, we hope to increase the engagement of the Milwaukee Muslim community to ensure our voices are heard at the polls and in the offices our elected officials hold."
Five local mosques took part in the city-wide effort to increase civic engagement in the Milwaukee area Muslim community, including the Islamic Society of Milwaukee Main, Islamic Society of Milwaukee Brookfield, Masjid Al-Huda South, Masjid Ar-Rahman, and Masjid Al-Quran.
National Muslim Voter Registration Day (NMVRD) is a coordinated effort of grassroots Muslim organizations across America to reach and register thousands of Muslim voters, and create awareness around their collective civic power. However, not every eligible Muslim voter knows where to vote, when to vote, and how to ensure that they are registered to do so.
NMVRD is part of the larger #MyMuslimVote campaign, a national non-partisan effort focused on increasing civic engagement through voter registration, engagement, and mobilization. Wisconsin was one of eight state primary elections this year, that took place before the November 6 midterm elections.
A big Muslim turnout in a low turnout primary magnifies the community's voice, visibility, and impact. All 435 seats in the U.S. House of Representatives and 35 of the 100 seats in the U.S. Senate will be contested.
2018 has so far brought a historic string of victories by American Muslim candidates in the State of Minnesota's primary election. Seven Minnesotan Somali, Arab-American, and African-American Muslim candidates won a series of victories during the primaries.
The #MyMuslimVote campaign got off to an early start in Milwaukee with volunteers from the Asian and Pacific Islander American Vote (APIAVote), who attended the Eid Al-Adha morning prayer service at the Wisconsin Center on August 21. APIA's mission has been to educate and empower immigrants to participate in the electoral process by conveying culturally appropriate and translated messages. Volunteers from the League of Women Voters of Milwaukee County also participated in the registration efforts.
Historically, the highest voter turnout in a fall partisan primary since 1960 was 27.9% in September 1964. Turnout for Wisconsin's Partisan Primary over the last decade has averaged 15.23% of the voting-age population, ranging from a high of 19.6% in 2010 to a low of 8.96% in 2008.
The statistics illustrate why getting the Muslim community involved in the election process is so important. The Council on American-Islamic Relations (CAIR), released six helpful tips for the Muslim community to remember for this November:
Go to the polls and vote for the candidates of your choice. Find your polling place.
Remind and encourage your friends and family members to vote
Use social media to encourage all eligible voters to go to the polls
Offer to help friends, co-workers and family members get to the polls
Community leaders should use their communications networks to encourage congregations to vote
Convince one person who did not plan to vote to go to the polls