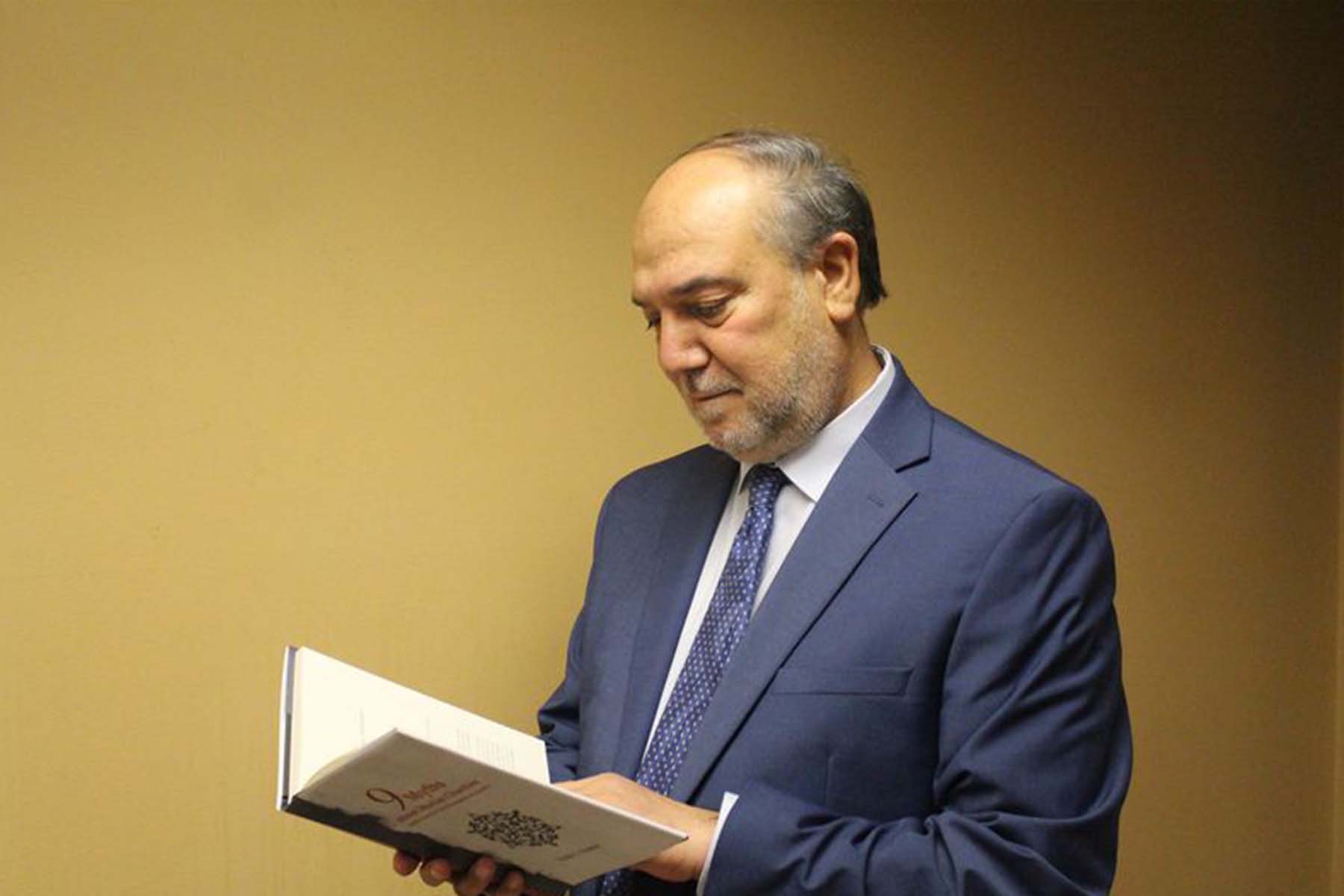 Jack Murray as "Local Muslim charity started just months before 9/11 is now a multimillion dollar international relief organization, but its help still 'starts with neighbors'" for Chicago Tribune
Zakat Foundation of America
In the summer of 2001, Halil Demir founded the Bridgeview-based Zakat Foundation of America with a group of other Muslims determined to aid the poor and destitute around the world.
Weeks later, the Islamic terrorist group al-Qaeda perpetrated the deadliest terror attack in human history, killing nearly 3,000 people on Sept. 11.
Suddenly, Muslim-American citizens, charitable institutions and other groups fell under a cloud of suspicion.
During the nearly 19 years since, Demir built the nonprofit Zakat Foundation, which he leads as executive director, into a multimillion-dollar worldwide relief organization, operating in 30 countries.
Demir wrote the book, published last month, in a year. All proceeds will go to aid orphans worldwide, he said.
Demir wants to dispel the myth that Muslim American charities secretly work to undermine America by funding jihadi extremist elements in the U.S. and abroad.
"This is propaganda, Islamophobia of white supremacists and hate groups that spread poison against the Muslim community and charities that do great work," he said.
"In fact, Muslim American charities are representative of American people and values," Demir said. "We spread the same values that Americans live by." he said, noting the foundation has earned a four star rating from industry watchdog Charity Navigator.
People as diverse as U.S. Sens. Richard Durbin and Lindsey Graham, John Brennan, before he became CIA director; and Bono, the philanthropist and lead singer of the rock band U2 have recognized the Zakat Foundation for its humanitarian efforts, Demir said.
Another myth Demir tackles in his book is that Islam forbids helping people of other faiths.
"We work to help people in African-American, Hispanic, white and other communities," he added. The Navajo in Window Rock, Ariz., have also benefitted from the foundation's largesse.
"Last year, we distributed food on the coldest three days of the year to homeless shelters in Chicago."
Also in Chicago, the foundation teams with Gorham United Methodist Church in the Washington Park area of the South Side, St. Sabina Parish in Gresham and other churches to aid homeless people and others living in poverty.
"They have been extremely helpful, as committed as we are to justice and helping people in the community work for justice and peace," the Rev. Michael Pfleger, St. Sabina's senior pastor, said of the Zakat Foundation. "And they've brought food to help young people by providing meals for them."
"They have been partners with us on issues of peace and justice and working with the poor," Pfleger added. "We need more organizations like them in the city that are committed to helping people and promoting peace in our communities."
The foundation's work with St. Sabina continues as volunteers pack boxes of food and other supplies to be delivered to the church later this month, Demir said. Before Thanksgiving, the charity gave turkeys and more foodstuffs to feed 120 inner-city families served by Gorham church.
"Starting with our neighbors," Demir said the foundation provides social services at its office in Bridgeview. The village is among localities, including Justice and Palos Hills, that refer people in financial difficulty to the charity.
It gives checks to single mothers and others facing eviction to pay rent or electric bills in arrears and buy medicine. It has also provided 65,000 hours of mental health services, according to Demir. The Khalil Center in Lombard serves as its Chicago area mental health facility.
Farther afield, the Zakat foundation sent food, clothing and medicine to aid refugees living in camps in Pakistan who fled the war in Afghanistan.
It responded to the 2004 Indian Ocean earthquake and tsunami, the deadliest tidal catastrophe in modern times; the Iowa flood of 2008 that inundated Cedar Rapids and environs; Hurricane Maria, which struck Puerto Rico and disasters in Haiti.
In the aftermath of Hurricane Harvey in August 2017, the foundation sent supply-laden trucks, dubbed the Caravan of Love, to Houston to help sustain displaced people living in relief centers.
"The world is a crazy place of wars and natural and man-made disasters that create thousands of refugees, displaced people in turmoil," Demir said of his motivation to form the Zakat Foundation of America.
Zakat is an Arabic word that means giving alms or charity to the poor, one of the Five Pillars of Islam.
"I grew up in a culture that taught me to care, to share and be conscious of one's surroundings — to be good and do good," Demir said. "There is much poverty, hunger and misery across the world that we try to change. To make an impact and improve the life of someone means the world to them."
A true cosmopolitan, Demir has lived on three continents. Born in a remote village in Turkey, he was raised by unschooled parents and taught himself to read as a child.
He later emigrated to Switzerland to study at the University of Basel and earned a bachelor's degree in sociology. Living most of his adult life in Switzerland, he became fluent in German. He also speaks Arabic and Aramaic, in addition to English and his native tongue of Turkish.
Moving to the Chicago area, Demir completed master's degrees in nonprofit management at North Park University and history at Chicago State. "History is my passion," he said.
Demir set up the fledgling Zakat foundation with only a part-time receptionist before the 9/11 attacks provoked fear and anger in reaction.
"The Islamophobia was so strong, emotions ran so high against the Muslim community that whenever we tried to do good work, some people and organizations tried to portray us as bad guys," he recalled.
But Demir persevered, and his work has not only paid off for those the foundation has helped, but for his spirit as well, he said.
"Humanitarian work kills," Demir likes to say. "It terminates your ego. You learn what the poet John Donne said: 'No man is an island.' We all need each other, help and compassion from one another. That's what it's taught me. I am the one actually helped, receiving from my brothers and sisters in humanity."