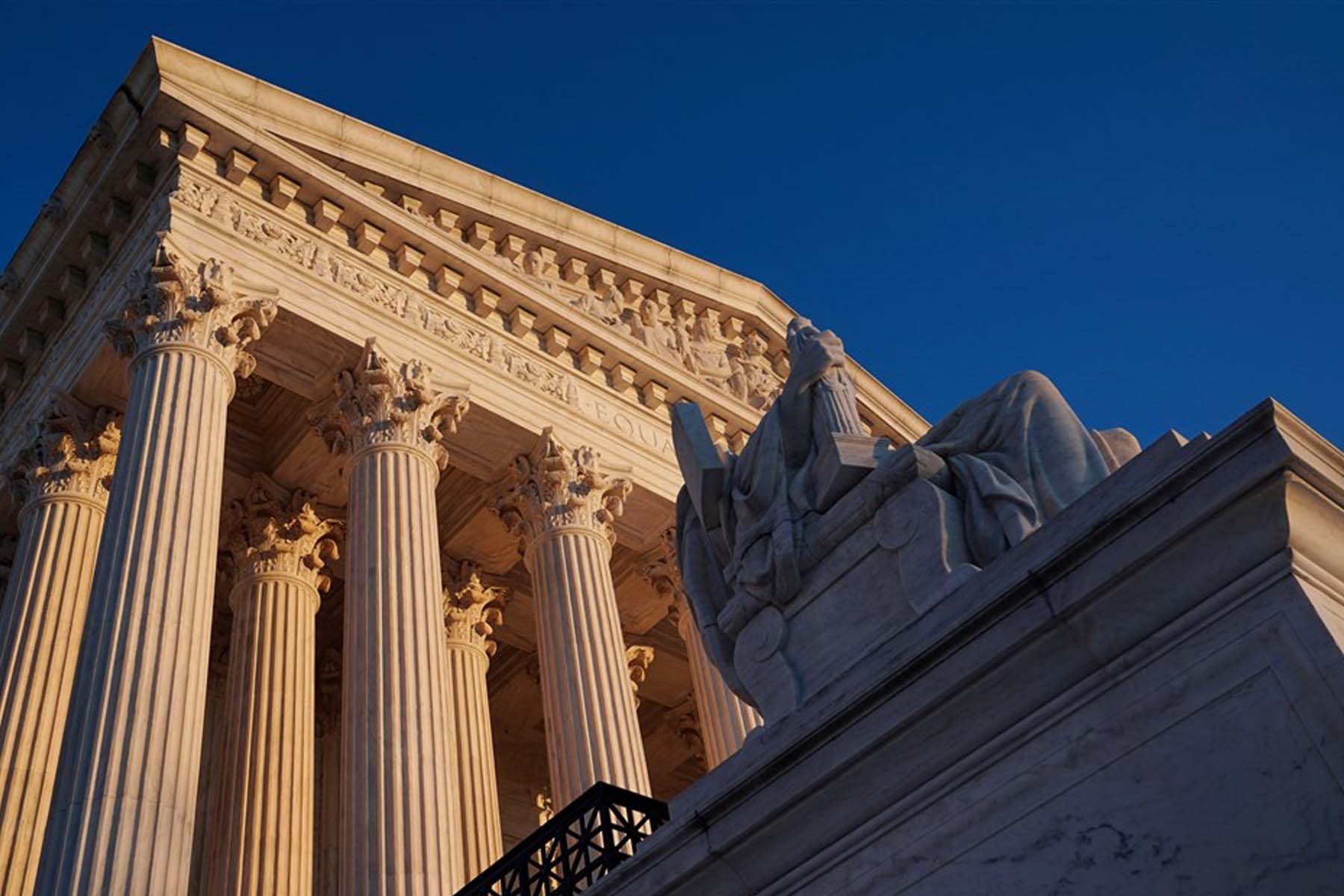 Tucker Higgins as "Supreme Court allows Trump's 'public charge' immigration rule to take effect" for CNBC
Sarah Silbiger / Reuters file
The Supreme Court said Monday that it will allow the Trump administration's "public charge" rule to take effect after the immigration policy had been blocked by lower courts.
The 5-4 vote was divided along partisan lines, with the court's four Democratic appointees indicating that they would not have allowed the policy to be enforced.
The court's five conservatives, including Chief Justice John Roberts, formed the majority siding with the administration. The decision came as Roberts was presiding over President Donald Trump's impeachment trial in the Senate.
The rule, which was proposed in August, will make it more difficult for immigrants to obtain permanent residency, or green cards, if they have used or are likely to use public benefits like food stamps and Medicaid.
Under previous federal rules, a more narrow universe of public benefits, such as cash assistance and long-term hospitalization, were considered in determining whether an immigrant was likely to become a "public charge."
Civil rights groups criticized the rule, arguing that it would penalize poor immigrants and disproportionately affect non-white immigrants.
"This decision will hurt immigrant communities," Javier Valdes, the co-executive director of Make the Road New York, one of the group's challenging the regulations, said in a statement. "The Trump administration's public charge rules attack our loved ones and neighbors by imposing a racist wealth test on the immigration system."
District courts around the country had halted the rule from going into action, but the Trump administration was successful before two federal appeals courts, which would have allowed the policy to be enforced.
One nationwide injunction, issued by a district judge in New York and temporarily upheld by the 2nd U.S. Circuit Court of Appeals earlier this month, still remained in effect.
The top court on Monday froze that injunction, pending a final decision from the 2nd Circuit. Following the 2nd Circuit's final ruling, the case could eventually make its way back to the Supreme Court.
Justice Neil Gorsuch, who wrote a separate concurrence explaining his vote, said that the court was correct to halt the injunction, but that the "real problem" was the rise of nationwide injunctions.
"If a single successful challenge is enough to stay the challenged rule across the country, the government's hope of implementing any new policy could face the long odds of a straight sweep" of all the district and appeals courts in the country, Gorsuch wrote.
Gorsuch's concurrence was joined by Justice Clarence Thomas.
The challenge to the rule was led by the state of New York and immigrant aid groups. The Department of Homeland Security, which oversees enforcement of the nation's immigration laws, defended the rule.
During a phone call with reporters, Ken Cuccinelli, acting DHS deputy secretary, said he was happy with the court's decision. The Supreme Court, he said, was fed up with "activist judges."
New York Attorney General Letitia James said in a statement that the public charge rule "is an egregious attempt to infringe upon the values of our nation."
"We have already received a favorable decision in the district court and are continuing our fight against the Trump Administration in the Court of Appeals," James said. "We remain committed to fighting against this misguided rule and will continue to pursue every legal tool available to permanently stop it."