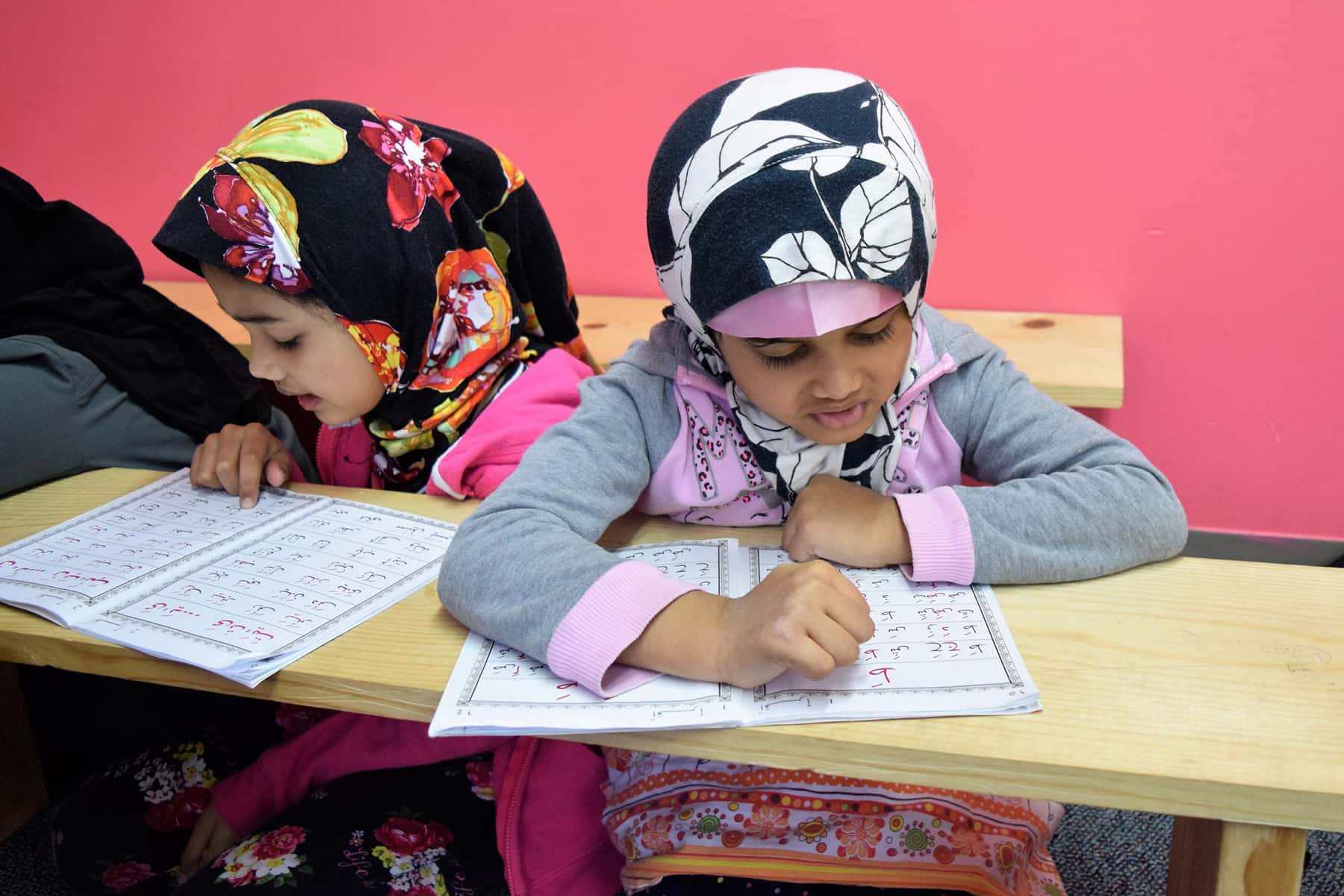 Many people still have not heard about one of the world's fastest-growing refugee crises: the Rohingya exodus out of Myanmar, the Southeast Asian country also known as Burma.
After long waits in countries like Malaysia or Bangladesh, a tiny percentage of the world's Burmese refugees end up right here in Milwaukee. In fact, they are the top arriving refugee group to Wisconsin.
Carolyn McCarthy noticed. McCarthy is a nurse practitioner at the Aurora Walker's Point Community Clinic in Milwaukee. She said over the past three years, she has noticed many of her newly-arrived refugee patients are Rohingya. That made her wonder:
"Does Milwaukee have the largest Rohingya population in the United States?"
First, it's important to know more about the Rohingya people and why they are leaving Myanmar.
The Rohingya are a Muslim ethnic minority who are denied citizenship and basic rights by their own government. According to the United Nations High Commissioner for Refugees (UNHCR), over one million Rohingya refugees have fled from persecution in Myanmar since the early 1990s. The situation became even dire after a brutal military crackdown in 2017. Human rights groups describe the violence against Rohingyas as ethnic cleansing.
The largest share of Burmese refugees in Milwaukee are from the Christian ethnic minority Karen. But the number of Rohingya increased around 2015. Anuwar Kasim was one of about 2,000 Rohingya people who arrived in the U.S. that year.
"At first, I thought you get resettled very soon, very quickly," Anuwar said. "But that is not true."
Anuwar was in limbo for more than a dozen years, living in Malaysia waiting for resettlement.
He said he escaped a military work camp in his home country of Myanmar when he was about 30 years old. He crossed the border to Bangladesh and took a terrifying boat ride to Malaysia.
"Every country where we go we are treated like animals, like a sub-humans," Anuwar said. "In Myanmar, where I was born, I was not considered a citizen. In Bangladesh, only clothes, no documentation. In Malaysia, life is a little bit better but still people harass you, authorities threaten you."
Anuwar started a family during his dozen years in Malaysia. He met his wife at a laundry shop. They had two young daughters when they finally received news that they would be resettled to the United States. Anuwar had a friend in Milwaukee, so that is where they were sent.
Rohingya In Milwaukee
Since Anuwar and his family came to Milwaukee, the city's Rohingya population has grown. Community leaders estimate there are more than 2,000 Rohingya in the area.
Does that mean Milwaukee has the largest Rohingya community in the U.S.? The answer is, most likely, yes.
A State Department official did not provide exact numbers but told WUWM that of about 8,000 Rohingya refugees settled in the US since 2005 — the highest number were placed in Milwaukee. The State Department said when placing refugees, it considers whether they have family in the area, the cost of living and availability of jobs.
There are also large Rohingya refugee communities in Chicago and Fort Wayne.
Anuwar has been in Milwaukee for three years now. His family recently bought a home on the south side. He works as an interpreter for Aurora Healthcare. (Unlike many Rohingya people, Anuwar was able to attend school in Myanmar and learn some English.)
"Slowly, slowly I am realizing that it is safe," Anuwar said. "You can get a decent job, your children can go to school. So, slowly those fears are departing."
Anuwar still fears for his family abroad. He said his sisters are living in unsafe, disease-ridden refugee camps in Bangladesh.
"I wish I could bring them all here and be together and live a happy life. But I don't think this dream will come true in the near future," he said.
Under the Trump administration, the U.S. is letting in far fewer refugees, despite a growing need. Last fiscal year, only about 20,000 were admitted. That is the lowest amount since 1977. Meanwhile, Anuwar is focusing his attention on helping other Rohingya refugees in Milwaukee.
With the help of his American friend Andrew Trumbull, Anuwar founded the nonprofit Burmese Rohingya Community of Wisconsin. It is one of two local Rohingya community organizations. Anuwar and Andrew say learning English is biggest challenge for most Rohingya refugees in Milwaukee.
"It's usually pretty clear that the kids will learn English and surpass their parents' ability in a short amount of time," Andrew said. "It's the first-generation adults that are lagging behind. I think that's true of many immigrants that have come to this country over the years."
Andrew said many Rohingya refugees need more support than they receive when they are resettled here. He said the language barrier prevents the immigrants from taking full advantage of the opportunities in Milwaukee.
"As a people that have had a rather successful ethnic cleansing campaign waged against them, to be able to rebuild is the most important thing," he said. "I hope Milwaukee becomes a place where they can rebuild and have the lives they deserve."