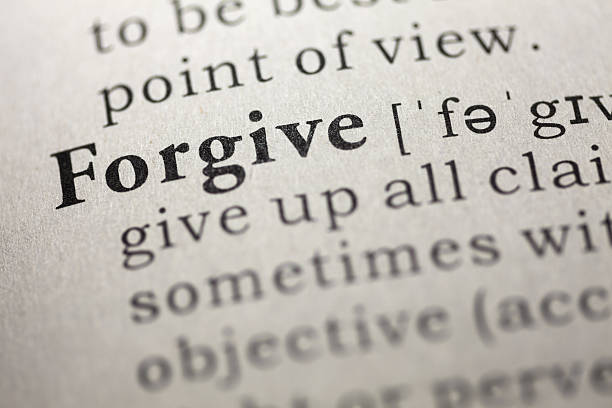 Milwaukee Muslim Women's Coalition will host the Nehemiah Project's Forgiveness Workshops after the New Year. (dates TBD). You can sign up to receive more information by emailing Milwaukee Muslim Women's Coalition special projects manager Cherrie Hanson at cherrie@mmwconline.org.
Is there someone you need to forgive? Did a parent abuse you or a spouse betray your trust? Did a friend ridicule you behind your back? Or maybe you hurt someone you love and can't forgive yourself? 
Should you offer forgiveness, even if it's undeserved?
Yes, says Marye Beth Dugan, executive director of the Nehemiah Project, a nonprofit social services organization in Milwaukee that helps young male offenders restore their lives. "When we won't or can't forgive, resentment builds in us and turns into hostility and anger. Hatred eats away at our being" and negatively affects our future, she said.
Yet, most of us have never been taught how to forgive.
It's not as easy as parents sometimes make it out to be. "Forgive your brother and say it like you mean it!" they told us. We can't just switch on forgiveness like a light.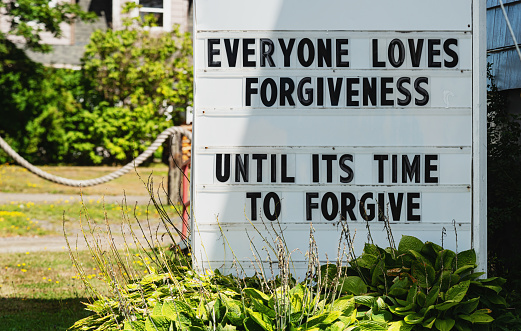 Being able to forgive requires developing skills and going through a process, Dugan told those who attended a sample forgiveness workshop in November at the Islamic Resource Center, 5233 S. 27th St., Greenfield. 
Dugan will lead a four-workshop series at the IRC on The Art and Practice of Forgiveness in the new year. The workshops will help participants learn how to forgive those who have hurt them and to forgive themselves for pain they've caused others, she said. 
Participants will learn techniques of thought and communication developed by the Nehemiah Project, Inc. by incorporating "the best practices" in curricula developed by leading forgiveness experts. Workshop participants will engage in self-reflection, journaling, and small and large group discussions about how to forgive.
For more information about the workshops and to register, email Cherrie Hanson, Milwaukee Muslim Women's Coalition special projects manager, at cherrie@mmwconline.org.
Expanding the Nehemiah Project's Forgiveness Program
The Nehemiah Project began in 1969, offering residential services and programs to boys, 13-18, who were placed at Nehemiah through the juvenile court system. The nonprofit offers programs to promote the physical, psychological and emotional well-being of its residents. 
One of those programs is its Forgiveness for Teens Program. Developed over a decade ago with a curriculum from the University of Wisconsin – Madison's International Institute of Forgiveness, it helped youth learn a forgiveness model developed by Robert D. Enright, Ph.D., a UW-Madison professor of educational psychology who has been called "the father of forgiveness research." 
Building on that foundation, Dugan and the Nehemiah staff have added insights from other forgiveness experts and tailored the program to different audiences, she explained in an interview last week with the Wisconsin Muslim Journal. They incorporated the work of Eileen Barker, an internationally recognized pioneer in the movement to integrate emotional healing and forgiveness into conflict resolution, and Timothy Keller, a pastor and author of Forgive: Why Should I and How Can I? (Viking, 2022), among others.  
Dugan has a degree in social work, master's degrees in guidance counseling and criminal justice, and certification in trauma-informed care. She has worked with youth in the juvenile justice system for 42 years.
A new initiative in 2022 expands the reach of the Forgiveness Program to other groups, she said. After being awarded multiple grants earlier this year, the Nehemiah Project is providing its Forgiveness Program to churches, senior living facilities, Our Safe Place, a residential facility in Milwaukee for people recovering from substance abuse, and the Islamic Resource Center—so far.
Everyone can learn how to forgive, regardless of cultural or religious background, age, education and other factors, Dugan said. The tenants and principles of forgiveness are the same regardless of who is applying them.
Clearing up misconceptions
A small group of women of various faiths and backgrounds sat at tables at the Islamic Resource Center Nov. 10 as Dugan launched the sample forgiveness workshop.
"Tonight, this is simply an orientation," she explained. "Forgiveness is a long, complicated, maybe lifelong process. What we are going to do tonight is define forgiveness, gain an understanding of what it is and what it isn't. That may sound very simple but it's not."
"Forgiving someone does not mean simply saying, 'I forgive you.'
In fact, you don't have to say anything. "You can forgive somebody and they never have to know it," Dugan said. "Forgiveness occurs when there is a change in the way a person feels about and behaves towards an offender."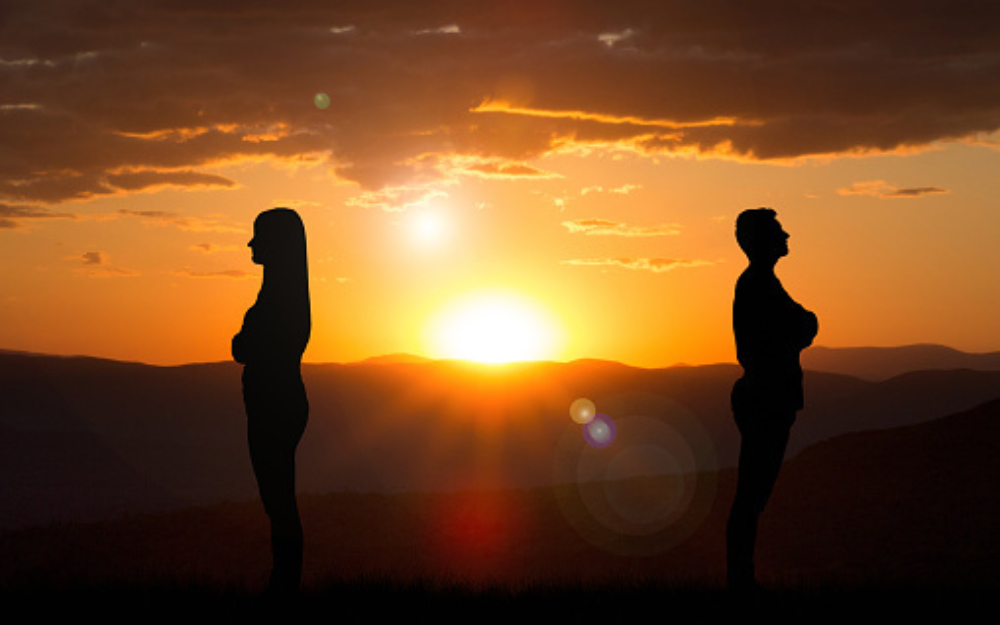 That change may take 20 minutes or 20 years, she added, comparing it to Elisabeth Kübler-Ross's well-known "Stages of Grief" model. In following the path to forgiveness, one must spend time at different points along the way
"Many studies show that once you are able to forgive and you mean it, you can live a life with forgiveness, without anger, and move on, even if you can't change (the other person or what happened). 
"Practicing forgiveness is a way to let go of anger," she said. "Your health improves, your stress level improves and your capacity to forgive increases every time you forgive."
Yet, "forgiveness and reconciliation are two different things," Dugan explained. "You don't have to say, 'We will be friends now.'" 
Likewise, "forgiveness should not be confused with condoning," she added. It does not mean you accept what was done or the need to seek justice is eliminated.
Learning to forgive
"Forgiveness is a choice we can make in response to a transgression," Dugan said. To be able to respond with forgiveness requires learning and practice.
There are many transgressions in our times—war, genocide, school shootings, abuse by a parent, the way the COVID pandemic has been handled, discrimination and racism—the list goes on. "Let's name some."
"What about the murder of someone close to you?" a participant asked. 
"Environmental degradation done by big companies for profit," another volunteered. 
"Bullying," said a third.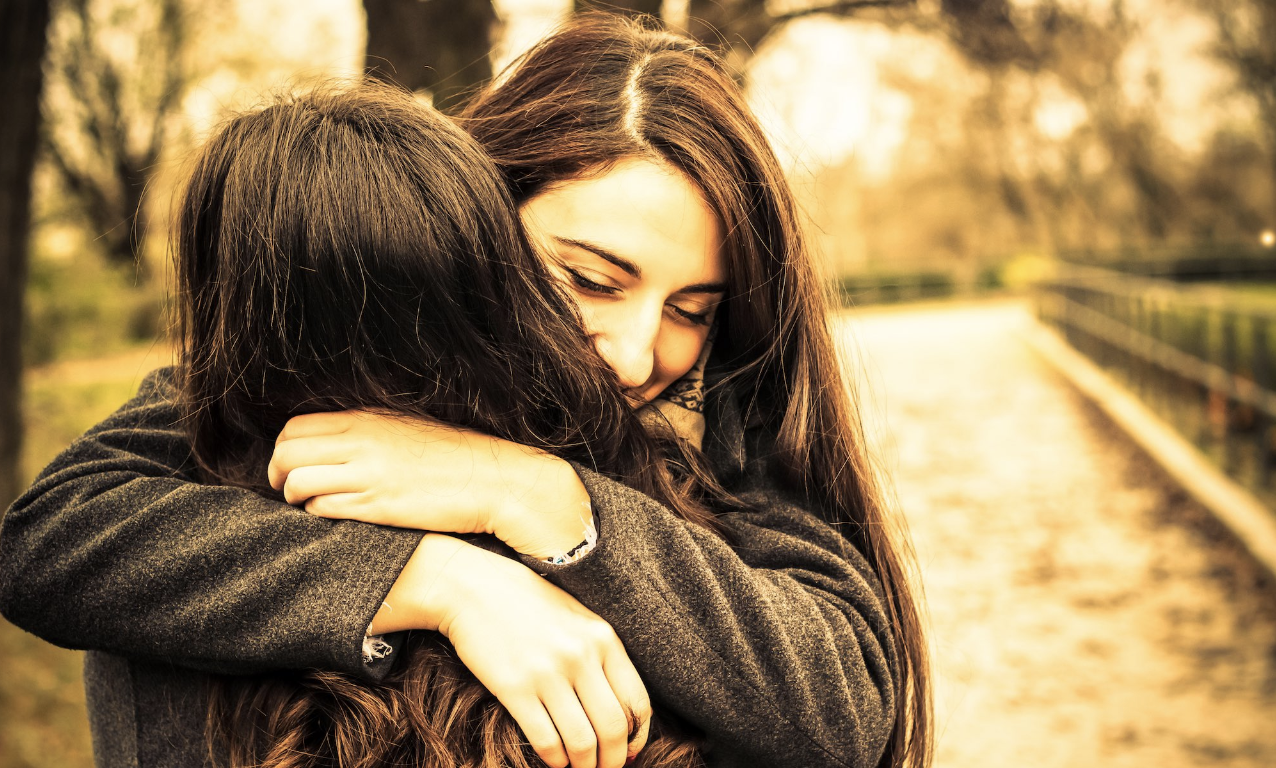 The group watched and discussed videos of people who had successfully forgiven others. One was a news report about a woman who forgave, then befriended, a young man who killed her son. Another described the parents of victims at an Amish school shooting in 2006 who attended the funeral of the shooter, who also killed himself. His mother now helps care for the most seriously wounded of the survivors whose parents welcome her in their home. Forgiveness made that possible, the newscaster concludes.
"The fact is that it's very difficult to truly forgive," Dugan said. 
"The workshops will delve into more specifics on these principles, beginning with asking yourself, 'What is making me angry, creating hostility?' How do you define the thing you can't get past?" Using reflections, journaling, worksheets, group discussions and one-to-one discussions, participants have the opportunity to think through the forgiveness process. 
"The forgiveness process offers a restorative path forward from resentment and hatred," Dugan said.