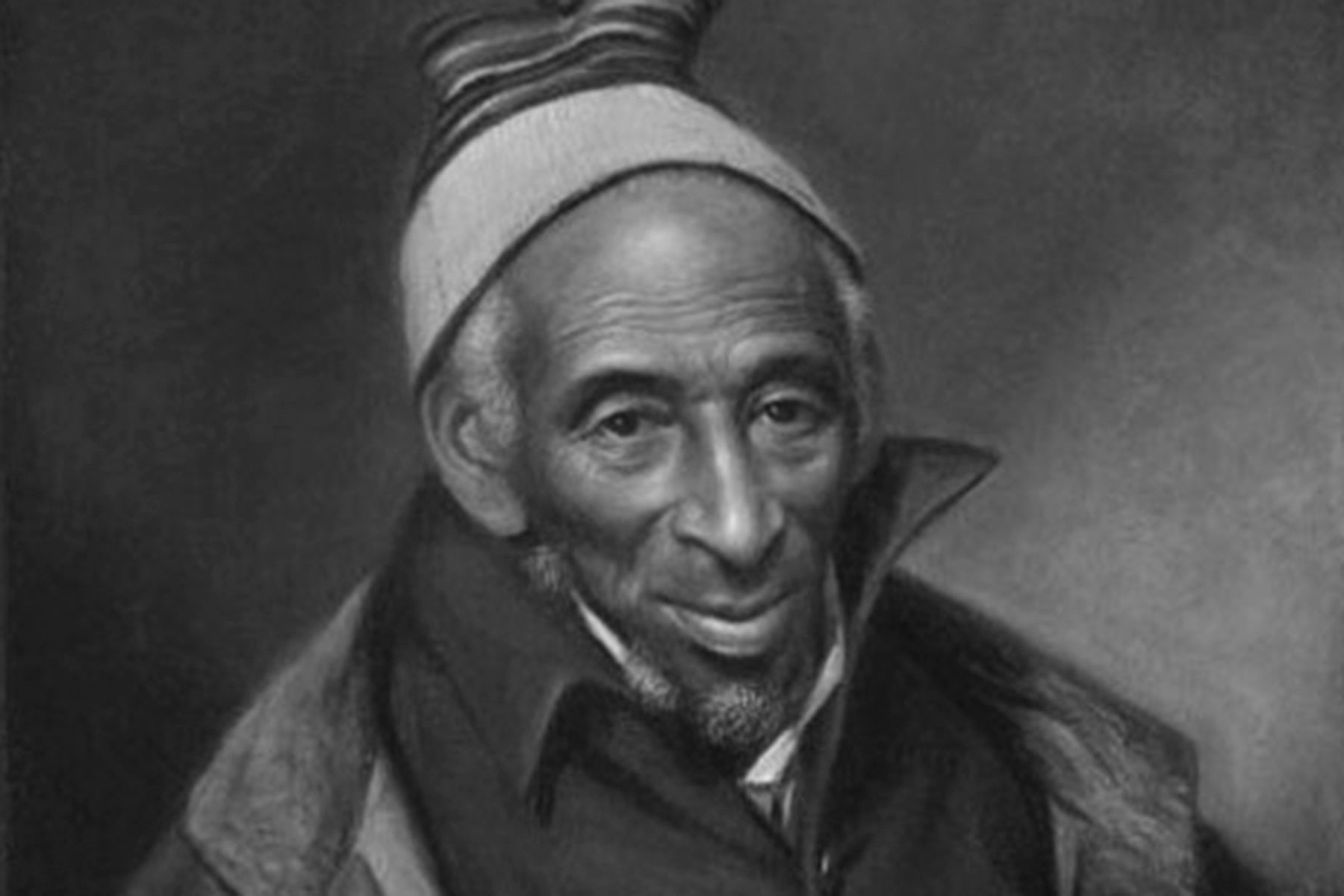 Black History Month is an annual observance in February that started as a way of remembering important people and events in the history of the African diaspora. This biography is part of a series that features well known enslaved African Muslims.
Unlike many others, Yarrow was a practicing Muslim who could read and write in Arabic and write his name in English. Captured at the age of 16, Yarrow was brought to Annapolis from Guinea in 1752. He was kept as a slave by Samuel Beall. Forty-four years later, at the age of 60, after years of saving money, Mamout bought his freedom. The following years, Mamout worked odd jobs to finally buy land and live in a log house.
This property is now 3324 Dent Place NW, and is known as the only property in the United stated to have been owned and lived in by a slave brought from Africa. Yarrow then went on to become an entrepreneur, financier and property owner.
Not much is known about Yarrow Mamout outside of what is recorded in the diary of the man who painted his portrait. At that time, Mamout was already an old man, allegedly 134 years old, when this portrait was painted. In the winter of 1818, an American artist (Charles Willson Peale) traveled to Washington to create portraits of interesting figures for an exhibition for his museum. Hearing about Yarrow Mamout and his story, Peale had a growing interest in how someone could achieve such a long and healthy life. Soon later, he set out to find Yarrow and paint his picture.
After the portrait was completed, Peale commented on Yarrow saying, "Yarrow has been noted for sobriety & a cheerful conduct… [he] is often seen & heard in the Streets singing Praises to God—and conversing with him he said man is no good unless his religion comes from the heart." He admired the positive life Yarrow kept despite the struggles in his life. The image of Yarrow Mamout is officially known as a positive and accomplished figure. This image displayed not only his physical characters, but his inner spirit as well.
Since the first colonists arrived to settle in North America, Islam was part of the continent's religious fabric. The Islamic teachings brought by enslaved Africans did not survive long within plantation communities, but there remains evidence in documents and traditions of its existence. It has been estimated that 30% of African slaves brought to the New World were Muslim, but the exact number transported is unknown.
Muslims first came to North America in the 1500s with colonial expeditions. They were an integral part of mapping the country. African Muslims later fought alongside colonists during the Revolutionary War against British rule, when America struggled to become an independent nation. The founding fathers were aware of Islam and the existence of Muslims in America. Thomas Jefferson, who owned a copy of the Qur'an, included Islam in many of his early writings and political treatises.