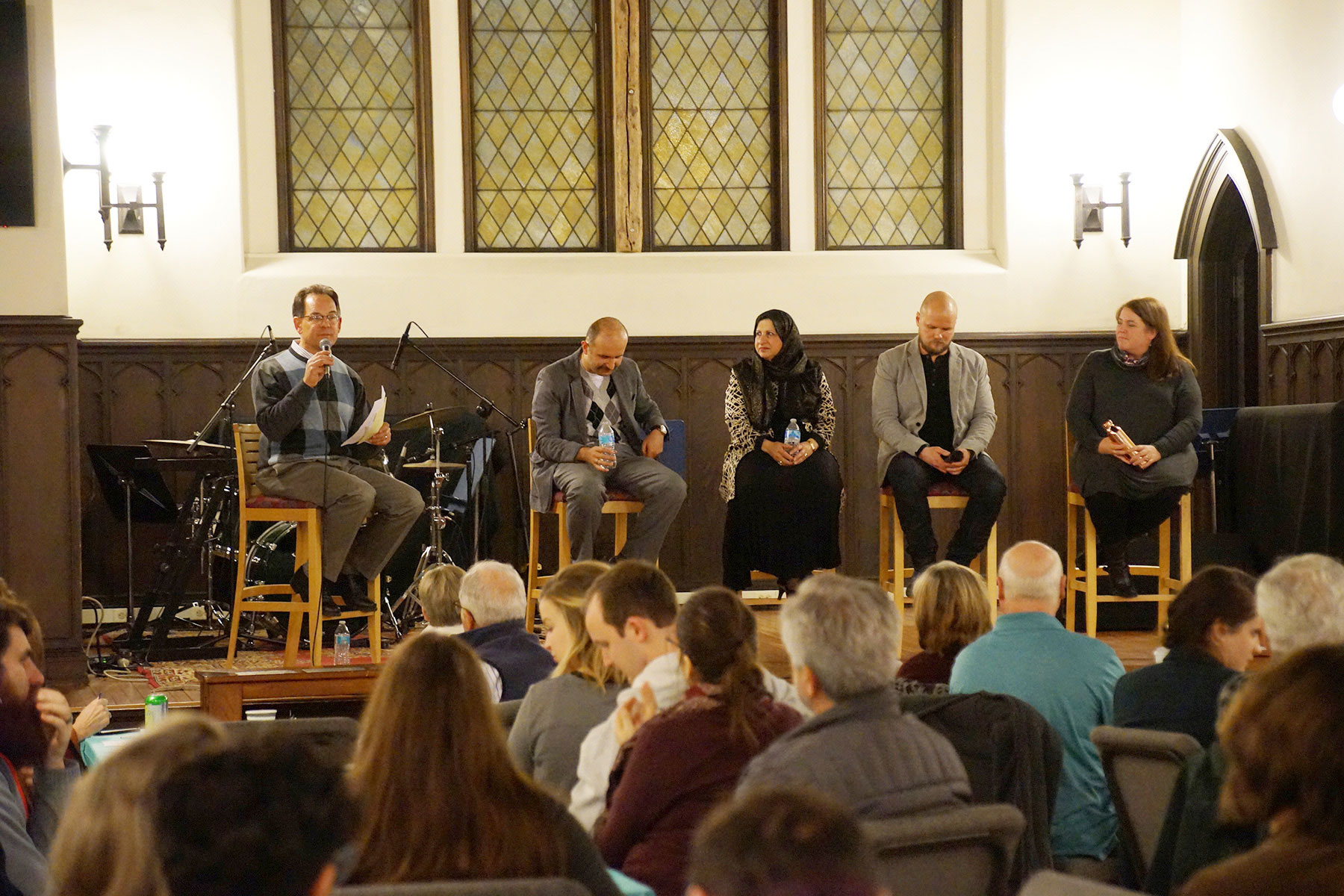 Brew City Church hosted a second panel discussion featuring local faith leaders and educators on February 23, in cooperation with Peace Catalyst International and the Milwaukee Muslim Women's Coalition.
The first gathering took place in 2016, as a way to build bridges between the Evangelical Christian and Muslim communities in Milwaukee. This year's event was designed to continue that foundation, with the goal of helping individuals of faith understand more about each other. After the panel discussion, the audience was invited to participate in more personal conversations in small groups to grow relationships and enhance trust.
The 2018 event was facilitated by Steve Lied, Program Coordinator for Peace Catalyst International in SE Wisconsin. Panelists included Fatih Harpci, PhD, Assistant Professor of Religion at Carthage Collage; Janan Najeeb, President of the Milwaukee Muslim Women's Coalition; Randy Knie, Lead Paster of Brew City Church; and Shelly Schmore, Pastor of Discipleship at Brew City Church
This audio was recorded live at the February 23 event and features the panelist discussion segment of the program. The photos present highlights from the evening.