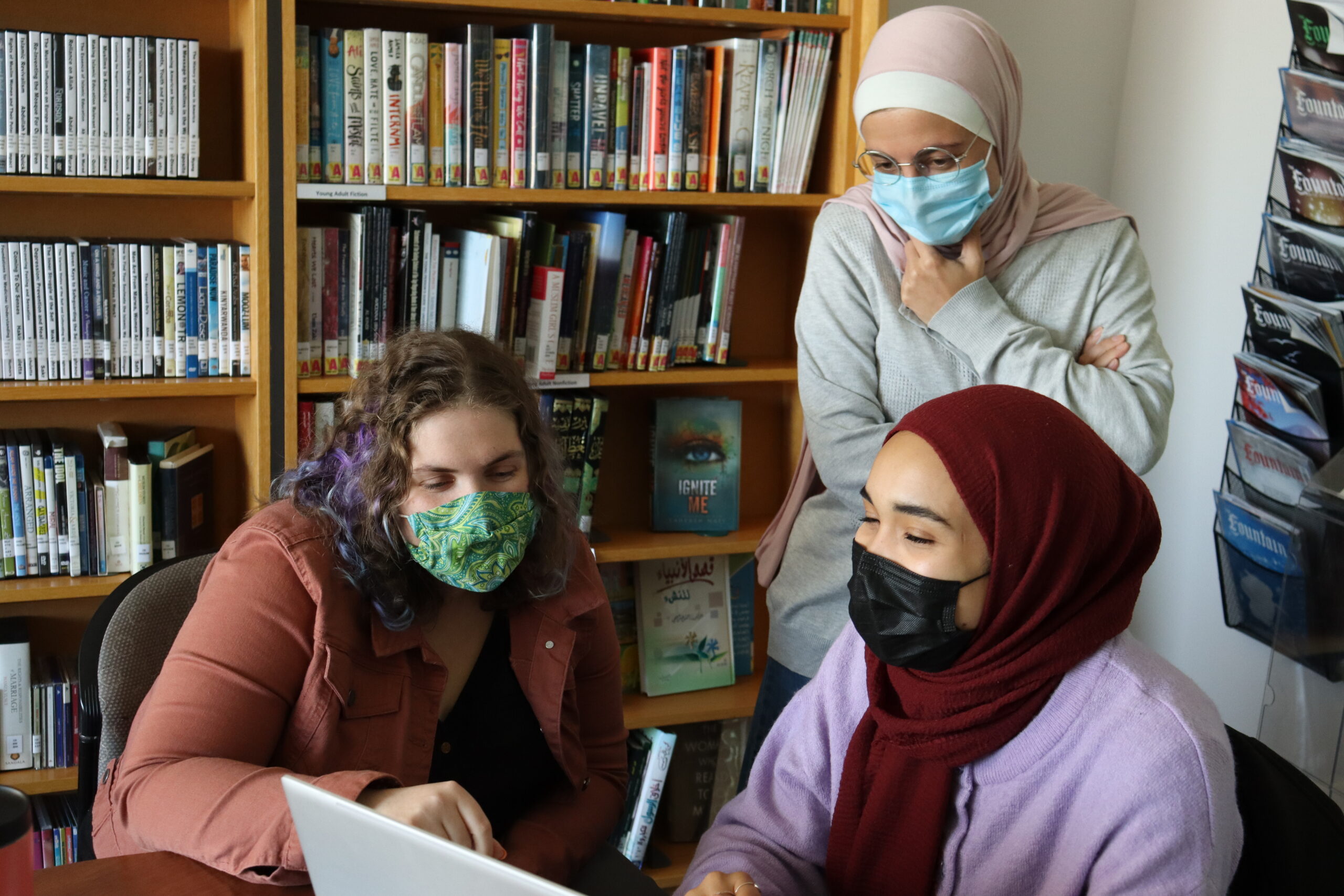 On my first day of work at Milwaukee Muslim Women's Coalition (MMWC), a sense of peace came over me.  The feeling was notable because peace had become so unfamiliar. I felt relaxed and safe.
I had prepared to be the stranger, ready to negotiate the unknown dynamics of a new work environment, hoping and praying for an easy connection to my new peers. In a few hours, my worries and apprehensions dissolved into wonder.
I observed highly skilled, confident women, utilizing their expertise, or what I like to call, "superpowers" to manage the impressive impact of MMWC. It was evident that a standard of positivity was firmly established. The social and professional intersections between team members were remarkably free of ego or self-interest. 
It could simply point to the fact that the Coalition is a female-founded, women-owned organization, but I had never found this quality between women during my three decades of work in hair salons.  In fact, those environments were rarely collaborative, ever competitive and so physically and emotionally difficult, I never stayed at one for very long. Without a doubt, the good feeling I was having was because of my co-workers. It was the culture within the culture, the influence of leadership, and the morals of women at MMWC, who are not only grounded in their faith, but living out the teachings of Islam.
The paradigm of this non-profit is a person-to-person exchange, rather than a transaction of assets. 
In much of the profit-driven professional world, women face scarcity at the top, often forcing them to compete with each other for leading positions. "Because society as a whole, values men and qualities associated with masculinity more than they value women and femininity, women's affective well-being suffers from being a minority." (Yue Qian, The Conversation).  
And, while men and women are equally prone to stress at work, women are confronted with additional stressors such as discrimination, stereotyping, social isolation, and childcare. 
In October this year, President Biden and Vice President Harris issued the first-ever National Strategy on Gender Equity to advance every individual's economic security, safety, health, and ability to exercise basic rights.
It is disappointing that gender equity policies to prevent the cultural devaluation of women and femininity are still evolving.  Just issuing statements or agreements cannot make humans obey laws, the message needs to be inherently inculcated in all humans toward a commitment greater than any legal formalities. 
Women also face systematic hurdles such as unconscious gender bias, but when they are given a chance through a female network of well-connected peers, there is more opportunity to land executive positions with greater authority and higher pay. In this exact way, through networking with MMWC, I was given a great opportunity for employment. In the job market, my age and gender are unjust impediments, but in this case, my work ethic and past successes made me valuable.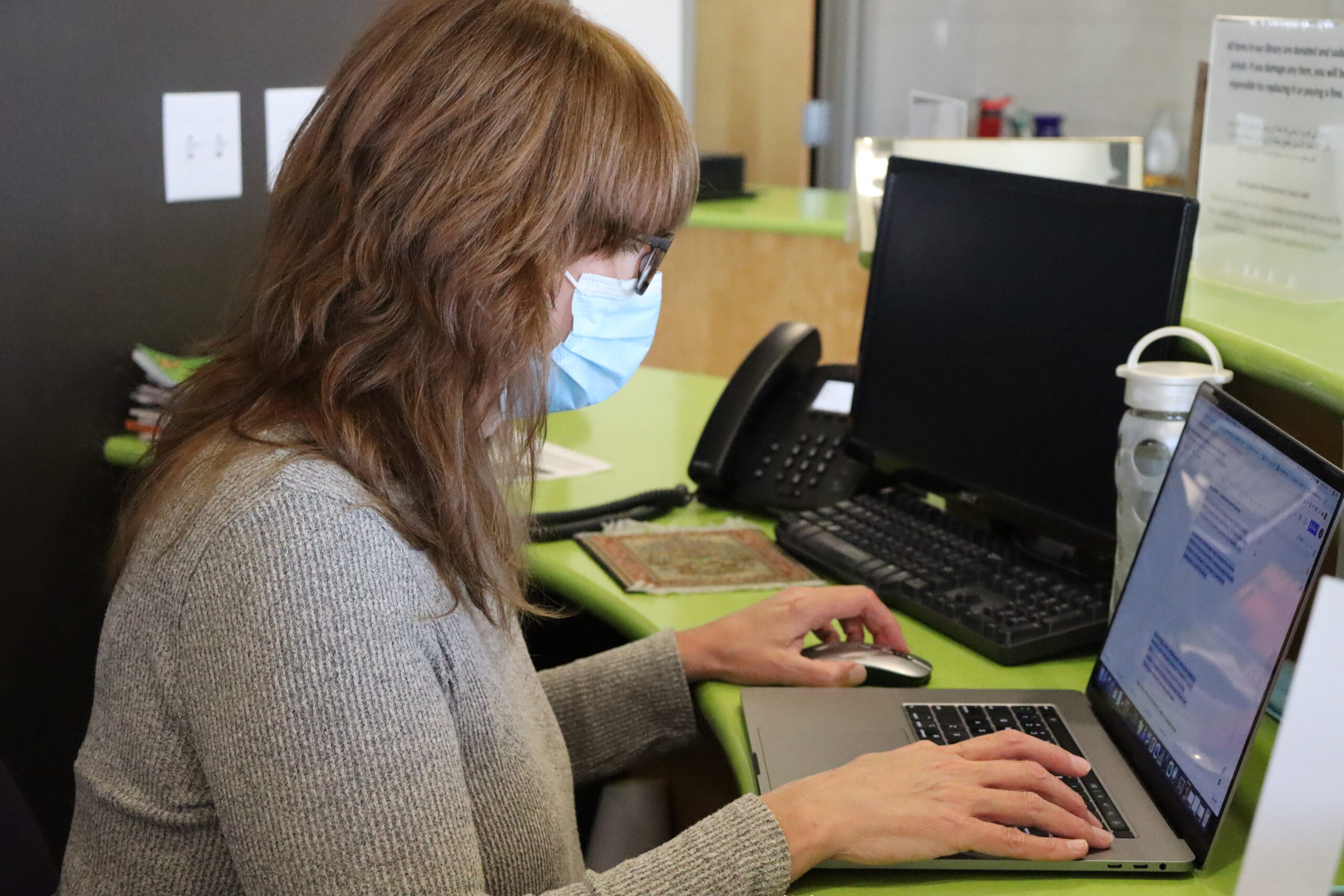 Another significant indicator of the health of my new workplace is that it is void of competition.  Instead, the atmosphere is permeated with gentility. The objective of this team is the mission within and outside the community. The strength of the divine feminine is given agency, nodding to the successful vision of founder and president, Janan Najeeb, and board members who make up the Coalition and its programs like, Wisconsin Muslim Journal, Muslim Film Festival, and Our Peaceful Home – MMWC's culturally specific domestic abuse program. 
Though I never meet the women who receive help from Our Peaceful Home team, which provides assistance to all women and families, their fears and anxieties are palpable. In this way, women are able to advocate for each other compassionately. Knowing that they are being soothed affects all of us.
Women are sensitive in nature and when we are together in a female-based environment, we can relax, cry and not have to shore up a masculine attitude to fit in. This freedom of identity is healing.
My peaceful workplace where everyone is appreciated and treated with respect, where the only road is the high road, and peace is a "best practice" –  is what every woman deserves.