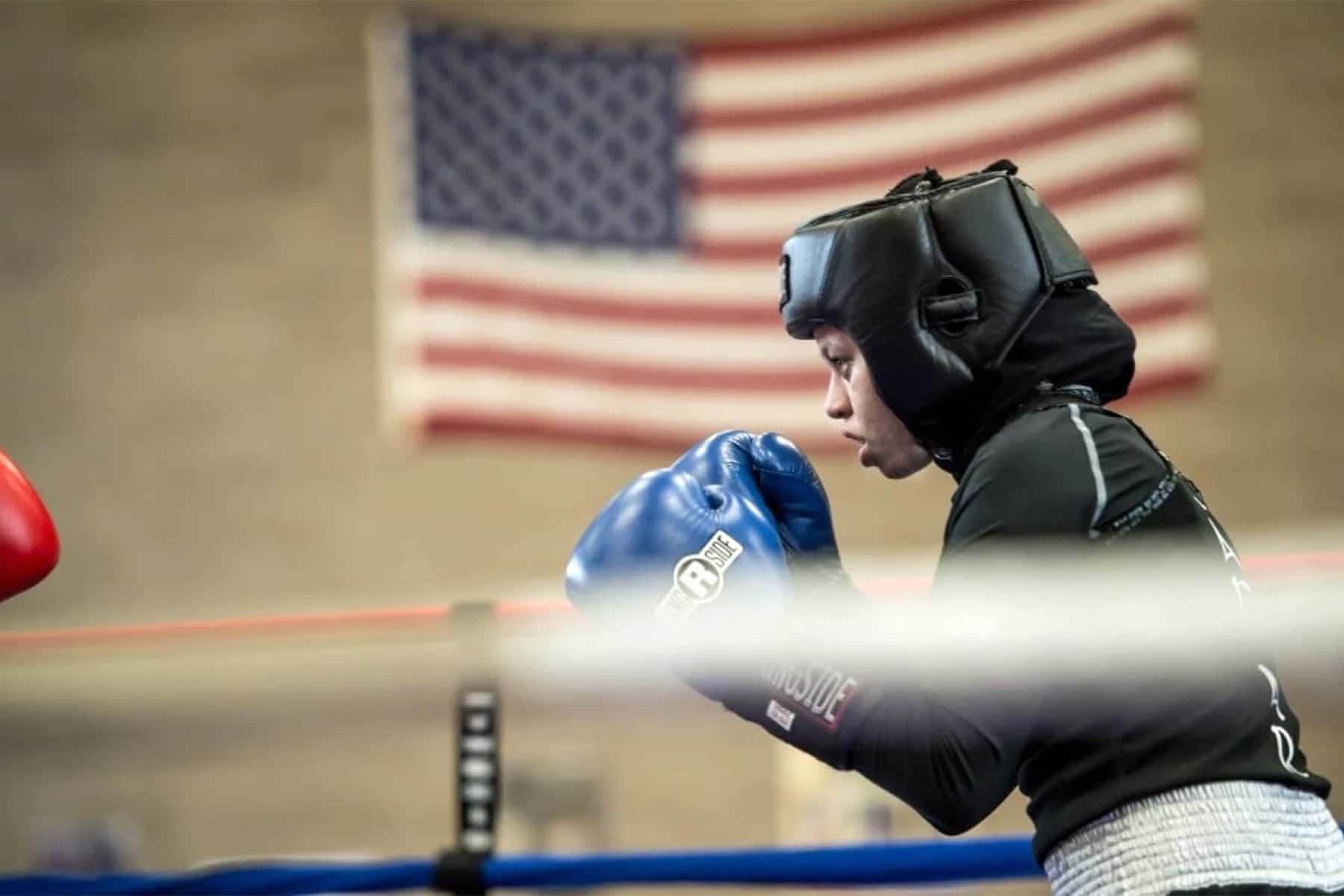 Female boxers will now be permitted to wear sport hijabs at major International Boxing Association (AIBA) events under a rule change passed by the governing body's Executive Committee.
In a statement released following the latest Executive Committee meeting in Istanbul, AIBA said women would be allowed to wear them "should they want to due to religious reasons." The change was confirmed after AIBA updated its uniform guidelines, which also features a rule that they can include colors of countries.
The alteration regarding the hijab, a veil worn by some Muslim women, sees the AIBA follow other governing bodies in authorizing their use during competition. They have been used by women in sports including fencing, volleyball and basketball.
At Rio 2016, fencer Ibtihaj Muhammad became the first Muslim American woman to wear a hijab while competing for the United States in the Olympics.
French feminist group the International League for Women's Rights recently caused controversy, however, by claiming the hijab and other items of Islamic clothing should be banned during the 2024 Olympic and Paralympic Games in Paris.
The group called on the Organizing Committee to bar the use of the garments during the event to ensure female Muslim athletes can compete free from religious restrictions.
AIBA also confirmed the new protest bout rule was passed with unanimous support. It will give National Federations the chance to appeal what they feel are incorrect decisions made during events using a video review system.
Judging has been outlined as one of the main concerns the International Olympic Committee has with AIBA, who will be hopeful the system will improve the standard of officiating. It is not exactly clear when the rule will first feature at a major AIBA event.
"The new protest bout rule is one of the most brilliant rules, by introducing this amendment we are ensuring fair-play and growing the trust from the boxers and expanding our fan's experiences, said Azerbaijan's Executive Committee member Suleyman Mikayilov.