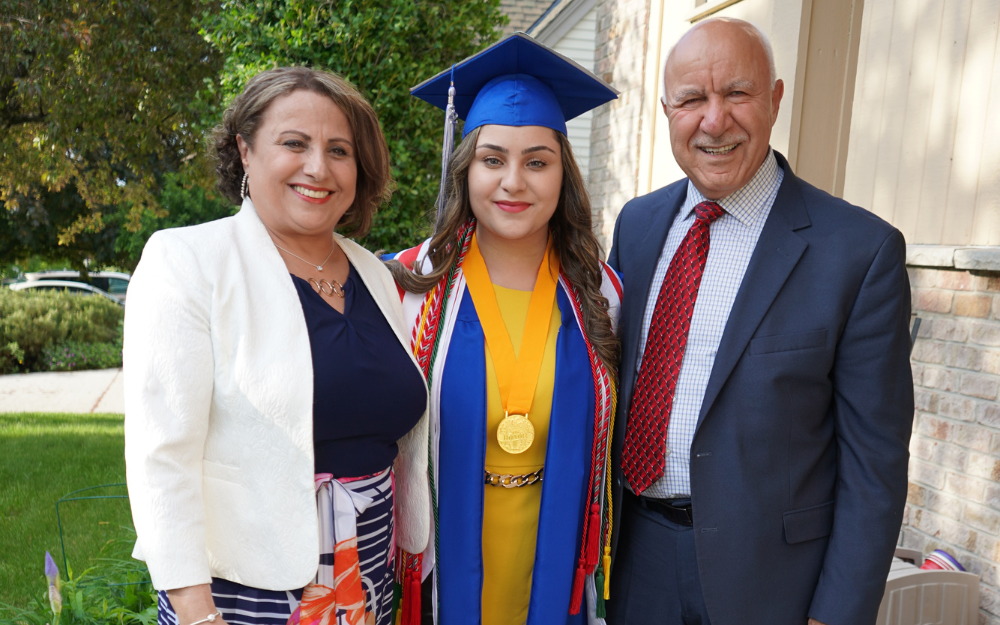 Noor Hamed (center) is joined by her parents Amal and Abdelhafeth Hamed at her high school graduation. 
To write an authentic, engaging play, "I realized I had to write something to do with my identity and arguably the biggest part of my identity is that I'm a first generation Arab American," said Noor Hamed, 18, of Milwaukee. Her play, Always Perfect, will be featured in Milwaukee Chamber Theatre's Young Playwrights Festival. It blends Hamed's personal experience of growing up in a Palestinian American family with a tale she created about a Syrian American teenager struggling with issues her refugee parents couldn't understand. 
Selected from more than 120 entries, Always Perfect is one of six plays to be showcased in MCT's biennial Young Playwrights Festival, March 26-27, at 7 p.m., in Broadway Theatre Center's Studio Theatre, 158 N. Broadway, Milwaukee. 
2022-2023 Young Playwrights Festival tickets are $20 for adults and $15 for students, seniors and MCT subscribers (and free for Cream City ticket holders). To purchase tickets, buy them online here or call (414) 291-7800 or visit the ticket office at 158 N. Broadway St. in Milwaukee's Historic Third Ward.
Writing Always Perfect
When Hamed, 18, now a freshman at the University of Wisconsin-Madison, had to write a play for a theatre class during her junior year at Ronald Wilson Reagan College Preparatory High School in Milwaukee, she struggled to find an idea that felt genuine. 
Then she thought of a poem by Muna Abdulahi, a Somali American Muslim and child of refugees who lives in Minneapolis. "The poem, Explaining Depression to a Refugee, contrasts the points of view of the refugee mother and her daughter," Hamed explained. Set in a visit to a doctor, the mother couldn't grasp that her daughter may suffer from depression.
She tells her daughter, "Depression is a white man's privilege … Our people do not get depressed." When you are running, dodging bullets, trying to survive, you don't have time to be depressed, she says. 
Inspired by the poem, Hamed considered her own mother's perspective. "It is how my empathy emerged," she noted. In the mother-daughter relationship, the plot of her play progresses. 
Yet, her personal experience is just the starting point, Hamed said. 
She wrote Always Perfect at the height of the COVID pandemic. "Mental health was a big topic at my school, so obviously we noticed," she said. "My first-generation friends and I had lots of conversations about mental health. Our parents grew up in an environment where it was not possible to consider it. We don't blame them. This concept did not exist to them. It did not exist to our grandparents. It was not something they talked about. But we know it's a real thing and it's not taboo."
Hamed considers this dichotomy of generational views on mental health to be the heart of Always Perfect. "And it is not just an issue in immigrant families," she argued. "Any parent might struggle with the idea that their kid has a mental health issue." 
It would have been easier for her "to write from the teenager's perspective, to be frustrated and angry towards parents and think, 'Why don't you understand this?'" she said. "But it's more important to take a step back and imagine growing up in a place where this concept didn't exist."
"What I really find fascinating about Always Perfect is that it tells a story about the lives of Syrian refugees without focusing on the trauma they went through," said up-and-coming Milwaukee-based professional theatre talent Adam Qutaishat, 33, who helped select the winning plays and is directing the staged reading of Always Perfect. "It feels relatable to everyone. It is a really smart way to explore a group of people that's not often seen on stage."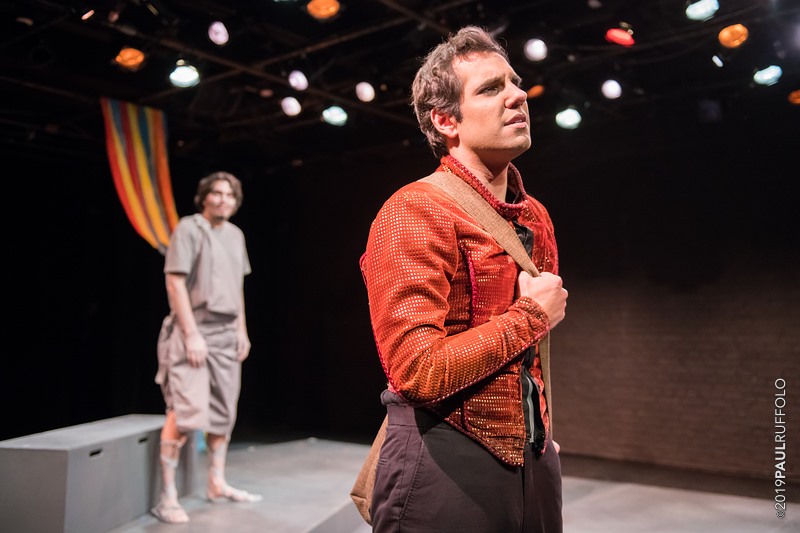 Director Adam Qutaishat (front) performed in the 2018-2019 Young Playwrights Festival.
A well-known talent in Southeast Wisconsin, Qutaishat directs, acts and/or teaches in major theatre houses including The Milwaukee Rep, Milwaukee Chamber Theatre, The House Theatre of Chicago, Renaissance Theaterworks, Skylight Music Theater, Next Act Theatre, Milwaukee Opera Theatre and more. He serves as Associate Artistic Director for Music Theatre of Madison, Artistic Associate for All In Productions, and is the founder/creator of Button Podcasts. 
"I'm not a Syrian refugee nor culturally Syrian, but I am culturally Jordanian," he explained. "I have a general knowledge of that culture and that experience.  
"However, Always Perfect feels like a really universal story. This script does a beautiful job of exploring family and how our different ways of expressing our love, when not communicated completely, can cause stress, trauma, depression and anxiety. Yet, the beautiful thing about this story is its message that when communication happens, when we open to those challenges and give ourselves time to really hear each other, we can love in ways that support one another."
"One of the things you can feel in Noor's work is the relationship between family members," added Samantha Martinson, MCT's Education Associate since 2014. Martinson facilitates the playwriting residences in high schools across Greater Milwaukee, a core feature of this playwriting program. "You see and feel and are connected to the story of this young woman and her family as she struggles to balance between her culture, her family and what she wants to do with her time. 
"This play asks people to think about the expectations parents have for their child and how they are connected to the culture of your family. That is palpable in her work. She really captured it, whether from personal experience or her imagination.
"One of the beautiful things about the residency program is that students are empowered to tell the story they want to write about. We do a lot of work on brainstorming concepts they're passionate about. There's no sense in writing something you don't feel connected with.
"Noor gave us a story that often isn't told on stage and that's really important. There are not conversations about Syrian culture that are not tied to the refugee experience. She is giving us a real life, one of those everyday experiences we all feel but from a different perspective."
Bringing new voices to the stage and in the seats
"Milwaukee Chamber Theatre is very committed to telling stories that represent the community that it lives here," Martinson said. Through the Young Playwrights Program, MCT nurtures young writers to tell their stories, she said. "That is part of our mission."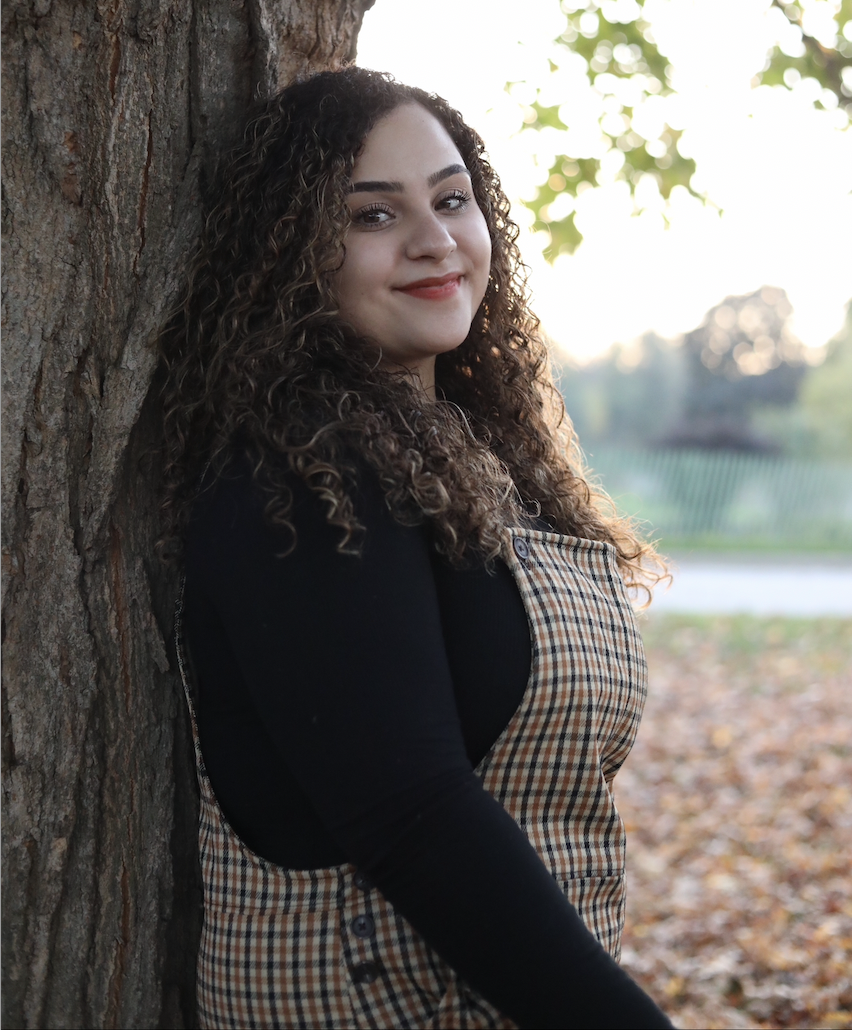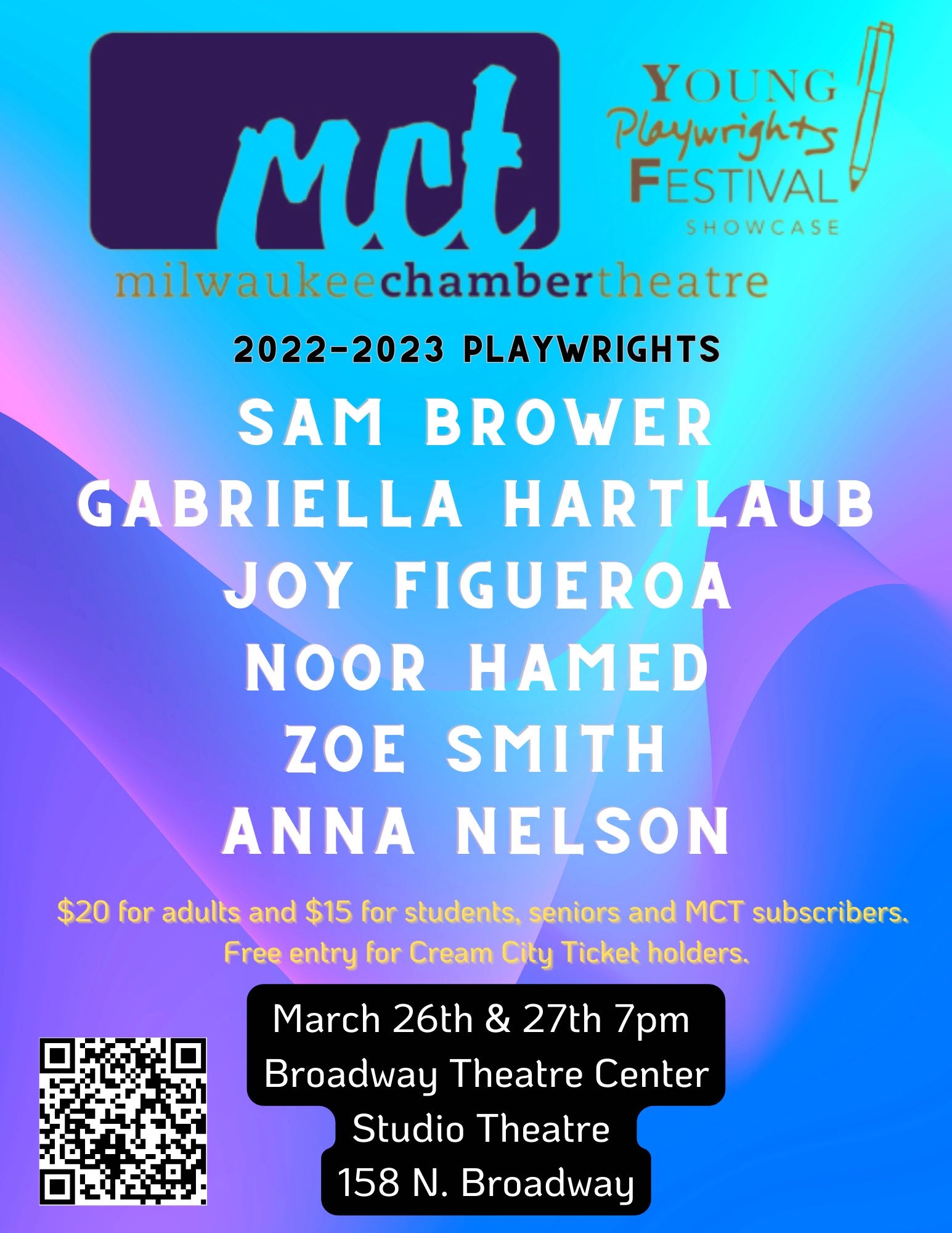 MCT maintains long-term relationships with the young playwrights, she noted. "We have open email addresses for them to stay in touch and get feedback on their work, even years later. The door is always open. They become part of the Chamber family. The program has become a launching pad for several established playwrights. 
Featuring a story about a Syrian family signals the growing diversity among the young playwrights, said Young Playwrights Festival artistic producer and director Joshua Pohja, a theater creator and educator from Los Angeles. "More students are coming out of the woodwork to say, 'Hey, I have a story to tell!' 
"Milwaukee Chamber Theatre does a great job with these playwright residences to bring in new voices," he said. He encourages the Greater Milwaukee community to go see shows in Wisconsin's theaters.
Milwaukee Chamber Theatre succeeded last week with emergency fundraising to secure its 2023-2024 season. "But we can't do it all on grants and donations. Tell your wife or husband, let's go see a play!"
"Milwaukee has big Muslim and Arab populations, but how many go watch plays?" Hamed asked rhetorically. "My parents have never done that. I don't think many of my friends' parents are doing it."
Hamed is hoping more stories of Arabs and Muslims will bring  new people into the theatre.