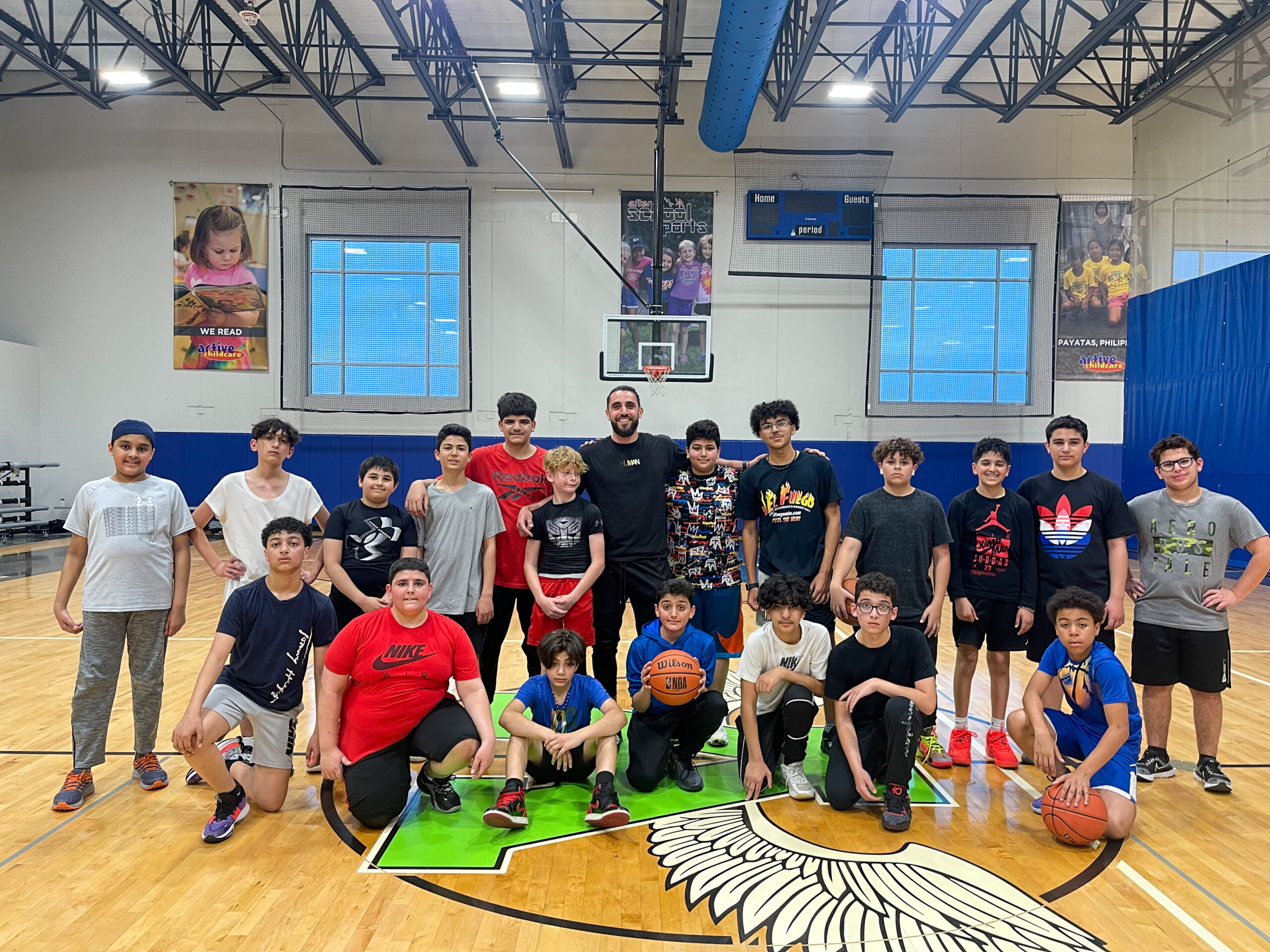 Photos by Kamal Shkoukani
MKE Muslim Boys Youth Sports Club kicked off to a great start on May 12 at Milwaukee Yard Indoor Sports Complex in Oak Creek.
Like all teenage boys, Muslim teenage boys need social outlets that are safe, healthy and fun. The new MKE Muslim Boys Youth Sports Club checks all of these boxes – and more.
"By participating in these activities, the youth can develop valuable life skills such as teamwork, discipline and leadership while also staying physically active," says Sports Club coach, Midhat Farah. 
"Additionally, the Sports Club aims to serve as a positive outlet for the boys, allowing them to spend their time in a constructive manner and potentially reducing the risk of getting involved in negative behaviors or trouble."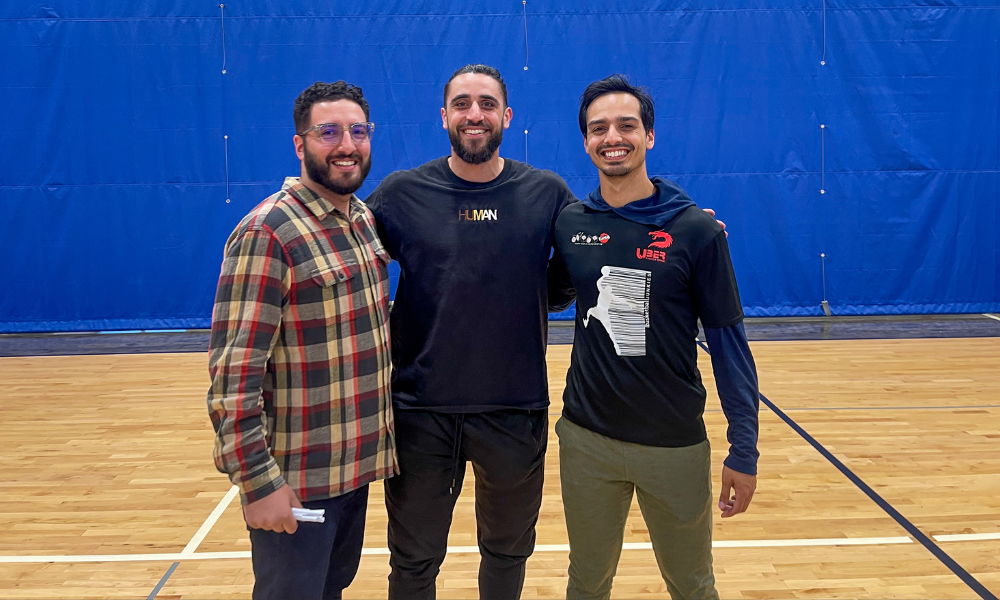 Left to right, Midhat Farah, Abdallah Badwan and David Grambling are the adult coaches for the Boys Youth Sports Club.
The club, which started earlier this month, is open to Muslim boys, grades 7 through 12. Currently, about 40 boys are enrolled in the first season and they are instructed and mentored by six coaches. A similar club for girls will most likely roll out in the future. 
The Friday night sessions take place at Milwaukee Yard Indoor Sports Complex, a state-of-the-art athletic and family sport facility located in Oak Creek, WI. 
"This is held on a Friday evening, after a long week of school work, when many youth want to do something fun but remain within Islamic guidelines," says Janan Najeeb, president of Milwaukee Muslim Women's Coalition (MMWC).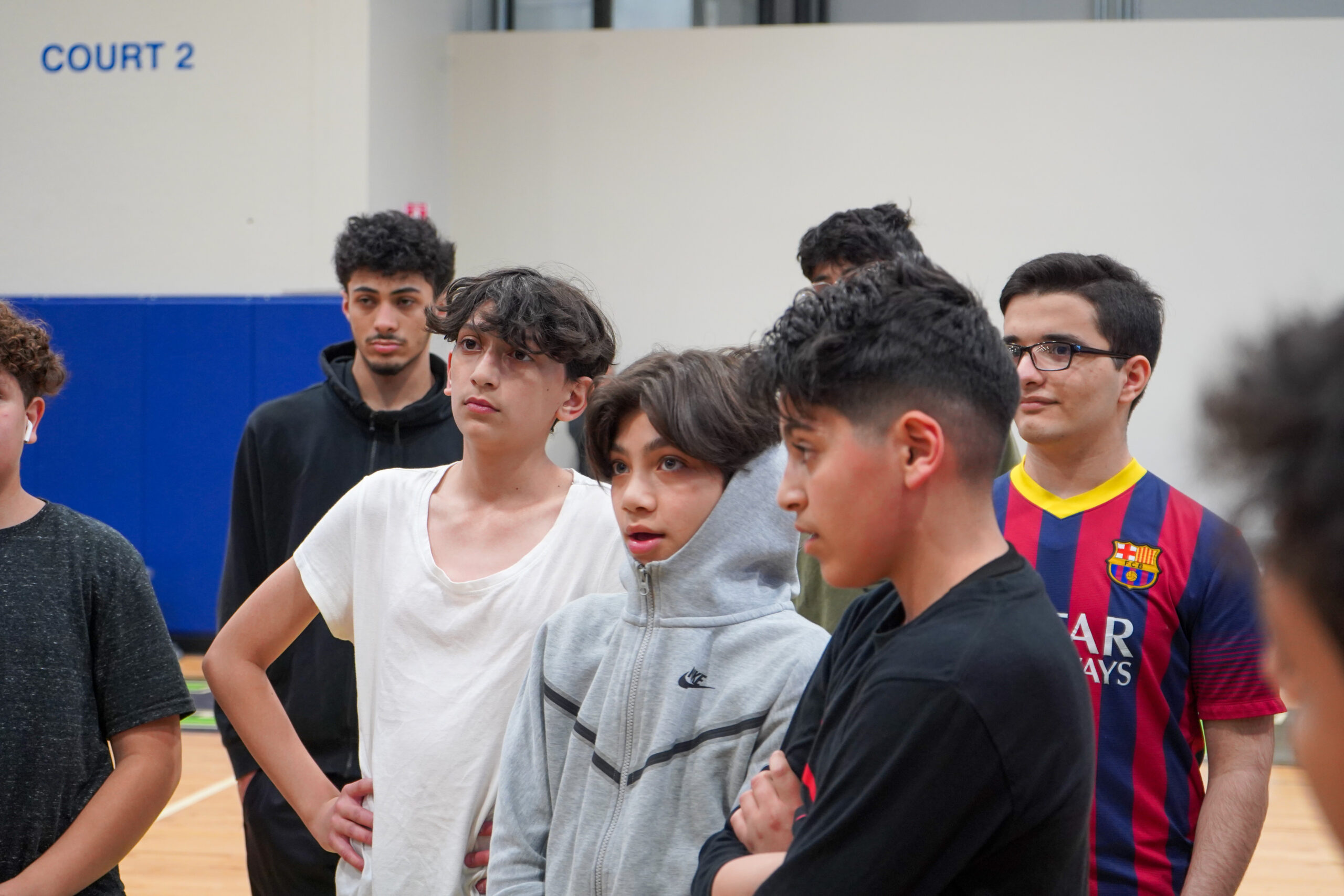 The complex features numerous indoor sports facilities, including full-size soccer fields, basketball courts, volleyball courts and a fitness center. Thus, it will easily accommodate the MKE Muslim Boys Youth sports programs.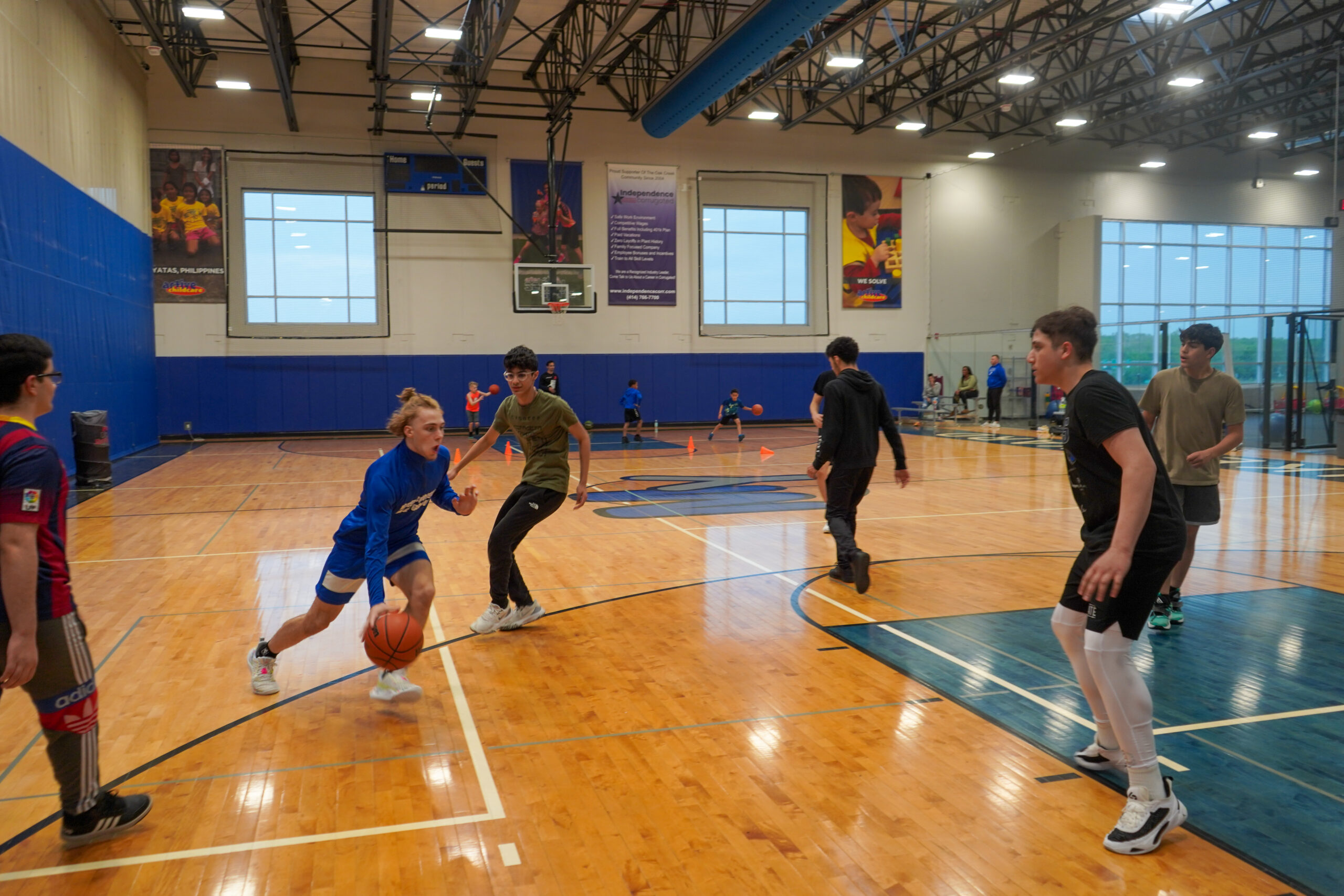 The concept of this sports club originated about five years ago after the MMWC began "Our Peaceful Home," a culturally specific family strengthening program.  
"We realized some of the middle school and high school male youth, who were being raised in households run by mothers, often didn't have positive male role models or mentors in their lives," says Najeeb. 
"We knew it was very important to have these youth interact with positive male mentors on a regular basis, doing something that was fun in a neutral, non-judgmental environment."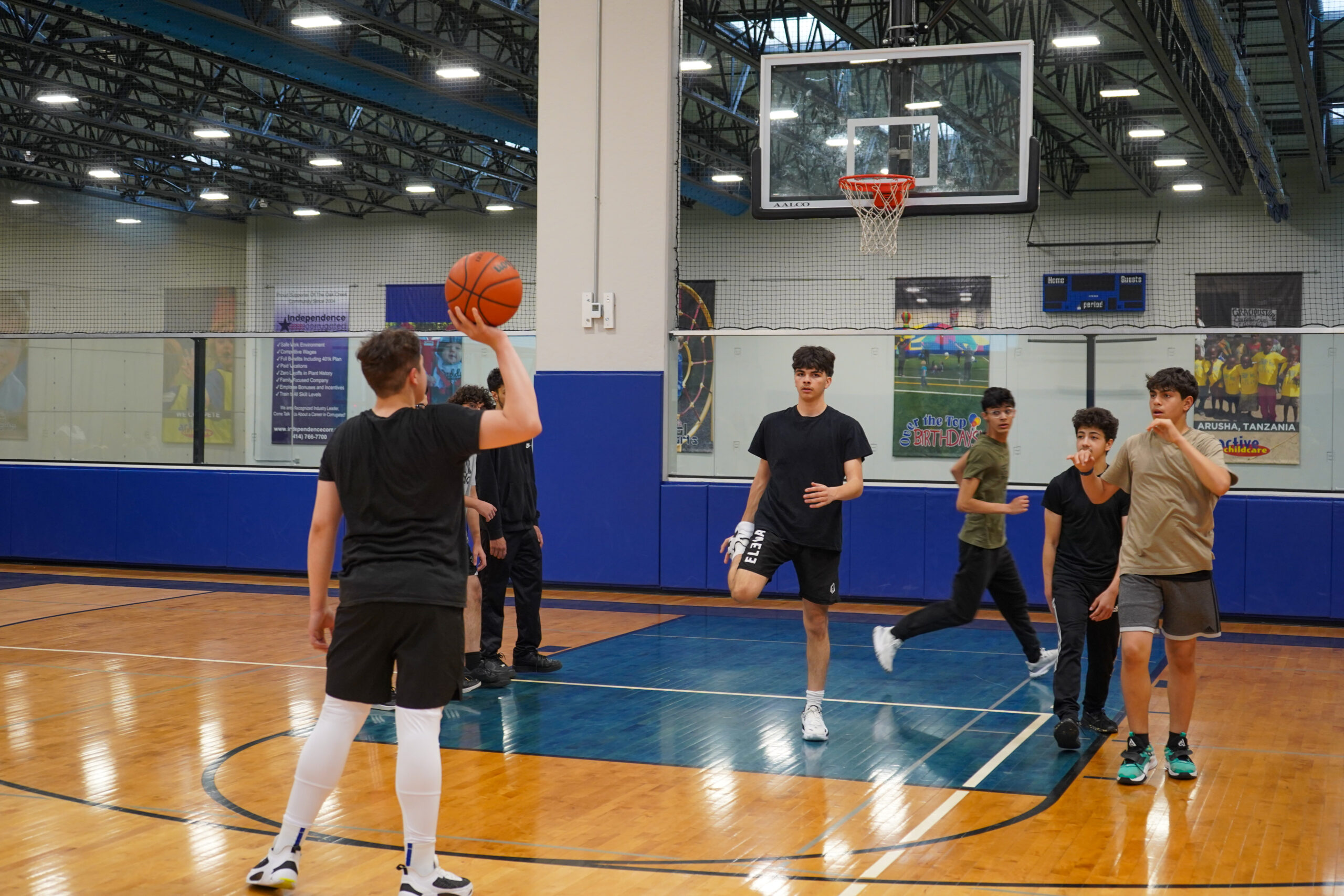 The Sports Club is not solely for boys in single-mother households – it is for all Muslim youth. The coaches personally understand what it's like for both the kids, who were born in the United States, and their parents who are often immigrants.
"It is very valuable to have young professionals, who were raised in immigrant families and not much older than some of the youth, to bridge that understanding," says Najeeb. "We want to bring the best of both worlds."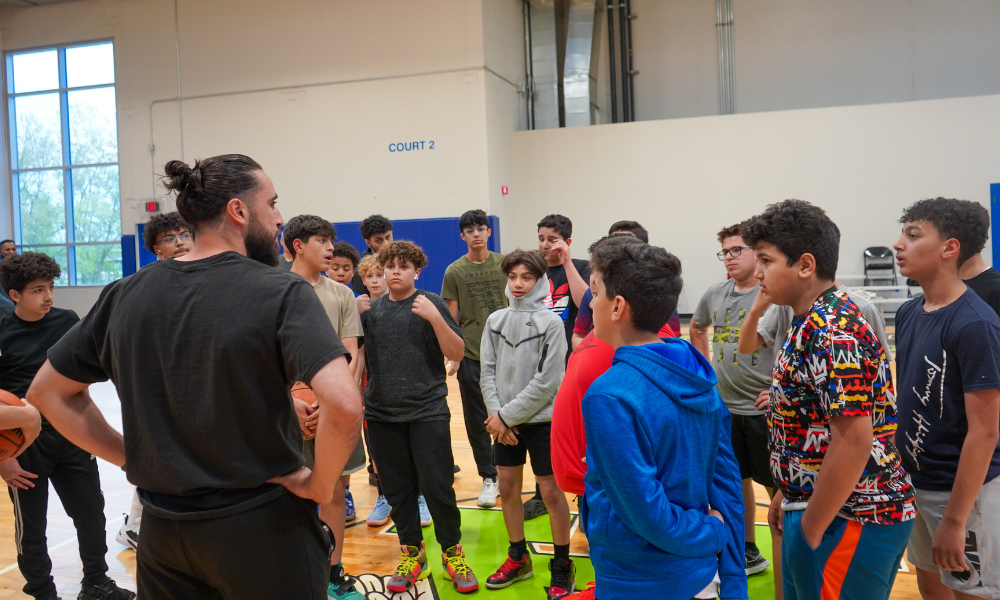 Five years ago, however, Najeeb was unsure how to connect with athletic mentors. About a year ago, Farah opened Tom's Auto Repair Shop, directly across the street from the center. While chatting with Najeeb, he shared his dream to start a sports club for youth. 
"He also talked about challenges he went through when he was younger and how he turned things around to become a successful business owner," says Najeeb. "One discussion led to another and the sports club was launched."
The mission of the Sports Club is to increase boys' physical health, social skills, confidence and self-esteem and character traits such as discipline, perseverance and resilience.