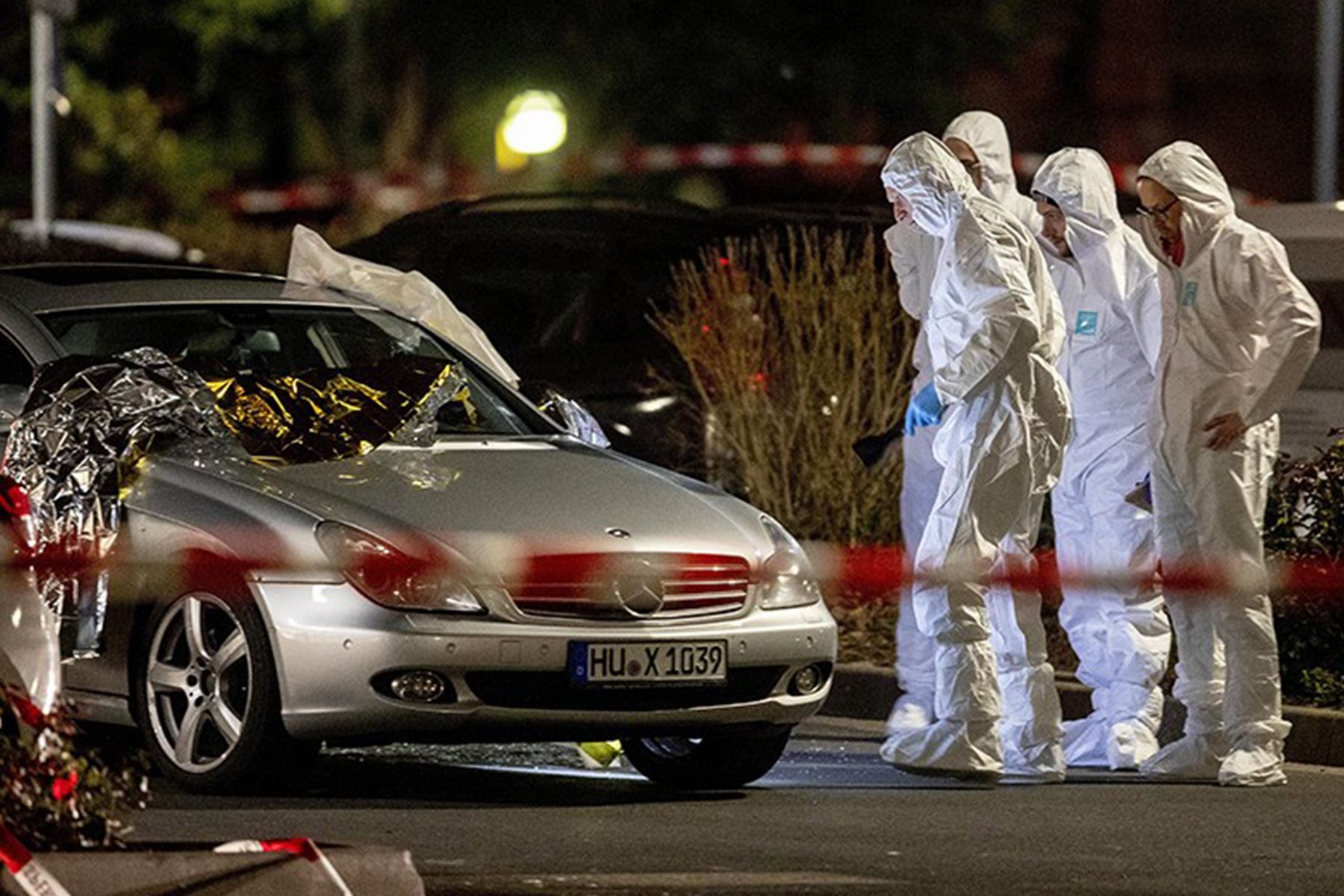 A deadly shooting in the German city of Hanau on Wednesday by a far-right gunman has sent shock waves around the world.
At least nine people were killed in two attacks targeting customers at shisha bars, many of whom had migrant backgrounds.
The suspect, identified as Tobias R, a 43-year-old white male, was found dead at his apartment along with his mother, according to officials.
Germany's federal prosecutor said the suspected perpetrator's 24-page manifesto and video messages pointed to "deeply racist views".
Despite strong reactions from world leaders, including German Chancellor Angela Merkel, some social media users pointed out that the response to the story was somewhat muted – suggesting it would have gained more traction had the attacker been a Muslim.
Others questioned why some news outlets had chosen to simply refer to the assailant as a "deranged gunman" and not a "terrorist" – or refused to describe the incident as a case of "Islamophobia".
United States President Donald Trump, who is quick to condemn attacks by people of Muslim background, was yet to comment on the incident at the time of publication.
'Hated non-whites'
Peter R Neumann, a professor at King's College London, analysed the suspect's 24-page manifesto in which he revealed that "he hated foreigners and non-whites".
"Although he doesn't emphasise Islam, he calls for the extermination of various countries in North Africa, Middle East and Central Asia (which all happen to be majority Muslim)."
There have been several far-right attacks in recent years in Germany, with violence rising sharply in 2015 when the country took in more than one million migrants.
The German domestic intelligence agency estimated that the number of violent crimes with far-right elements rose by 3 percent in 2018, although attacks on centres for asylum seekers fell after a spike in 2015 and 2016.