Attorney Wassim Malas is the new executive director of the Wisconsin Muslim Civil Alliance.
The Wisconsin Muslim Civic Alliance recently hired attorney Wassim Malas, 36, of Menomonee Falls as its first full-time executive director. He started Sept. 1. 
Malas was introduced to the WMCA Leadership Council Tuesday at an informal meet and greet with WMCA's council and board at the Islamic Resource Center, 5235 S. 27 St. Greenfield.
The WMCA "organizes voters and engages with elected officials to advance Muslim rights at the local, state and federal levels," its website states. Its programs include civic educational events, voter turnout initiatives and candidate training.
In an interview Thursday with the Wisconsin Muslim Journal, Malas described his role: "Keeping the community informed of developments in the laws and regulations, letting people know their rights and enabling them to take part in American electoral democracy if they are not already familiar.
"This is something I am passionate about," he said.
Exactly what is needed
"We were thrilled when Wassim applied for the position because he represents the exact type of candidate we want," said Janan Najeeb, WMCA founder. "He is a son of the community, born and raised in Milwaukee. His parents are immigrants so he understands both perspectives.  
"He knows the Muslim community because his family were regulars at community events. He is a young professional, which will be a draw for other young professionals, and he is a lawyer so he brings legal expertise to the role.  
"Most importantly," she added, "he is humble enough to recognize there is much to learn and he is also enthusiastic about the future of the WMCA."
From Malas' perspective, the position represents "an opportunity to give back to the community I am part of. I also felt they could use the experience and skills I have to offer."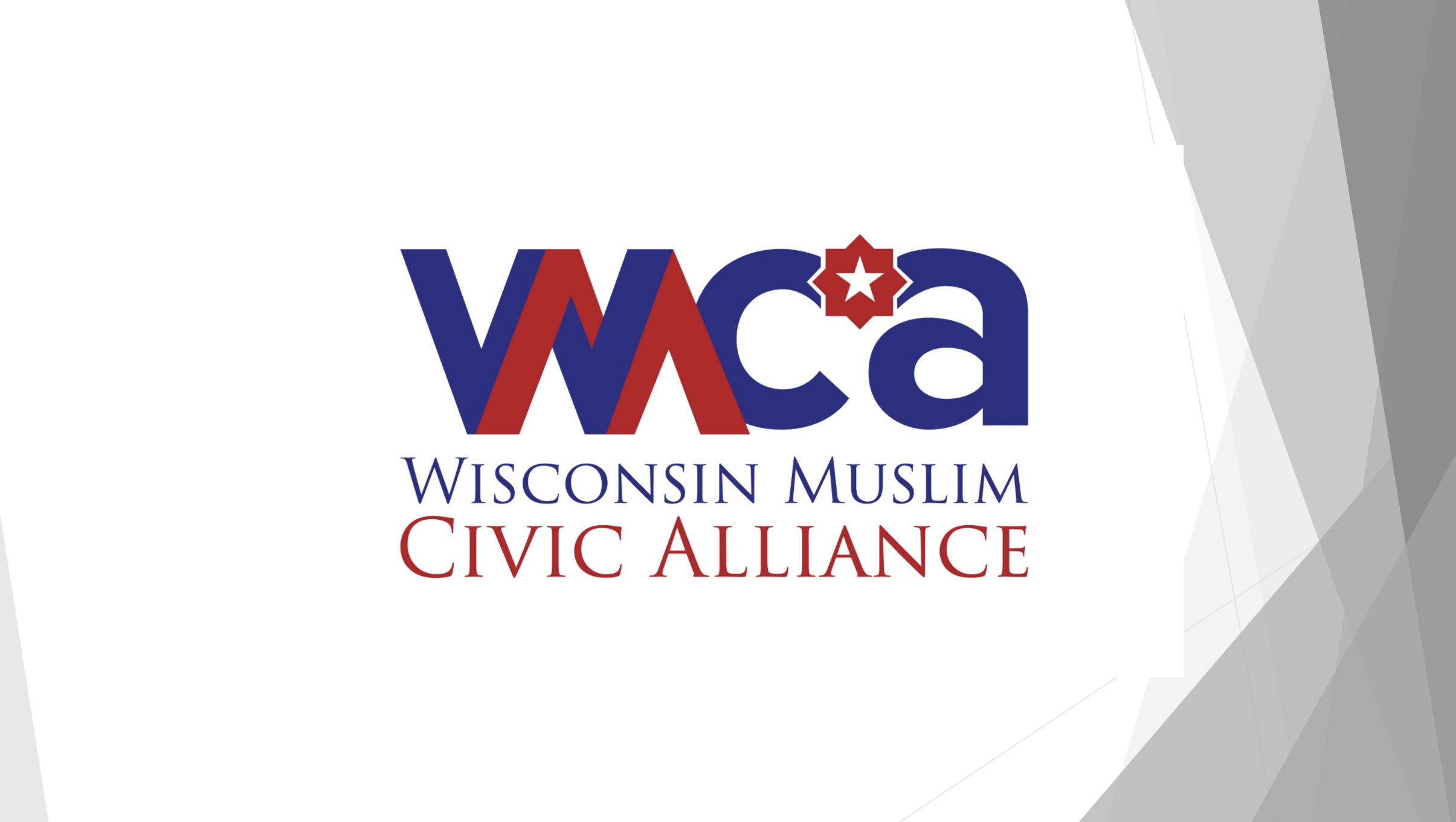 A lifelong passion
Malas has long paid attention to current events with an eye to the treatment of Muslims. He started watching C-SPAN with his father in the mid-nineties during the Bosnia War. The non-profit, public service television channel broadcasts government proceedings and Malas, just a boy, would watch history unfold.
Soon he became aware that mainstream mass media "wasn't telling the whole story" about wars in the Middle East and the situation in Palestine. "It started my skepticism and my drive to make things better," he said. 
President of his class at Marquette University High School, Malas sometimes made speeches about current issues. He was 16 years old on 9/11 and became concerned about Muslim rights. 
"I like to get my news from conservative and liberal sources and also from local and international sources," Malas said. "I like to see how other people are viewing the same thing. 
"Several years after 9/11, when I was on Al Jazeera, my father would say, 'Be careful where you are visiting.' I would say, 'I'm not doing anything wrong; this is my right as an American.'
"There was no law that said you couldn't go on Al Jazeera but people were afraid to go there. You might end up on some list," he said. 
"To this day, when I am texting with friends about the laws or the news and the word "terror" or "terrorism" comes up, I don't type it. It has been in me since high school. I use different words. I'm a lawyer. I should know better. I should be more courageous."
When he was at the University of Wisconsin Law School in Madison, first-year students sat together in small groups, Malas recalled.  "Everyone gave their reason for studying law. 
"I said it was to help Muslims. I said that but then went on to get my LLM in taxation (at the University of San Diego School of Law)." 
He practiced taxation law with a firm on Milwaukee's East Side, then opened his own firm. His work "served an important purpose for daily life but it wasn't directly helping the community," he said.
"When I saw the flier about this position, I said to myself, 'Here's my chance to actually do something.' I decided to jump in."
Moving forward
"They already have a great organization," Malas said about the WMCA. "The board and the council are all very knowledgeable and very passionate.
"This is the first political organization for Muslims in Wisconsin as far as I am aware. I don't know if other states have such a thing. I want the WMCA to be an example for other states to follow. 
"I'd like to connect the Muslims throughout Wisconsin and work on creating a voluntary network for people. The Muslim communities in the state are very disconnected. I'd like to help strengthen communication between them."
To build ties, Malas "plans on doing a little tour" to visit every mosque in the state. "There is strength in having a unified message and strategy. Also, we might not be aware of issues they are facing that we can help with and vice versa."
He appreciates the push WMCA has made to encourage more Muslims to run for office. "I don't think it necessarily matters in some ways. A good Muslim and a good non-Muslim can equally make the same laws. However, if they are Muslim, if they are familiar with our community, then they are more sensitive to things that impact us. They will recognize issues that other people might not notice, even if they have the best of intentions.
"It is important to have Muslims involved in the electoral process," he added. "A diversity of views and identities is always good."
Malas also plans to reach out to refugee communities in the state "to see how we can help.
"We represent the Muslim community," he said. "There are some issues that are uniquely Muslim like any limitation on the hijab or the Muslim travel ban. There are other issues that are not so cut and dry."
Even within the WMCA, there will be times when not everyone agrees. "There will either be consensus or a majority vote. My job is to implement, not impose my own opinions. It is my intention to carry out the will of the organization with full sincerity and equal enthusiasm."
Malas is working on the organization's administration and is actively looking for office space. WMCA started two years ago; the pandemic put plans for establishing an office on hold, he said.
"I see myself being here for the long run," Malas said. "Inshallah, I do a well enough job where the board, the council and the Muslim community are happy with me. I'd like to see this organization grow."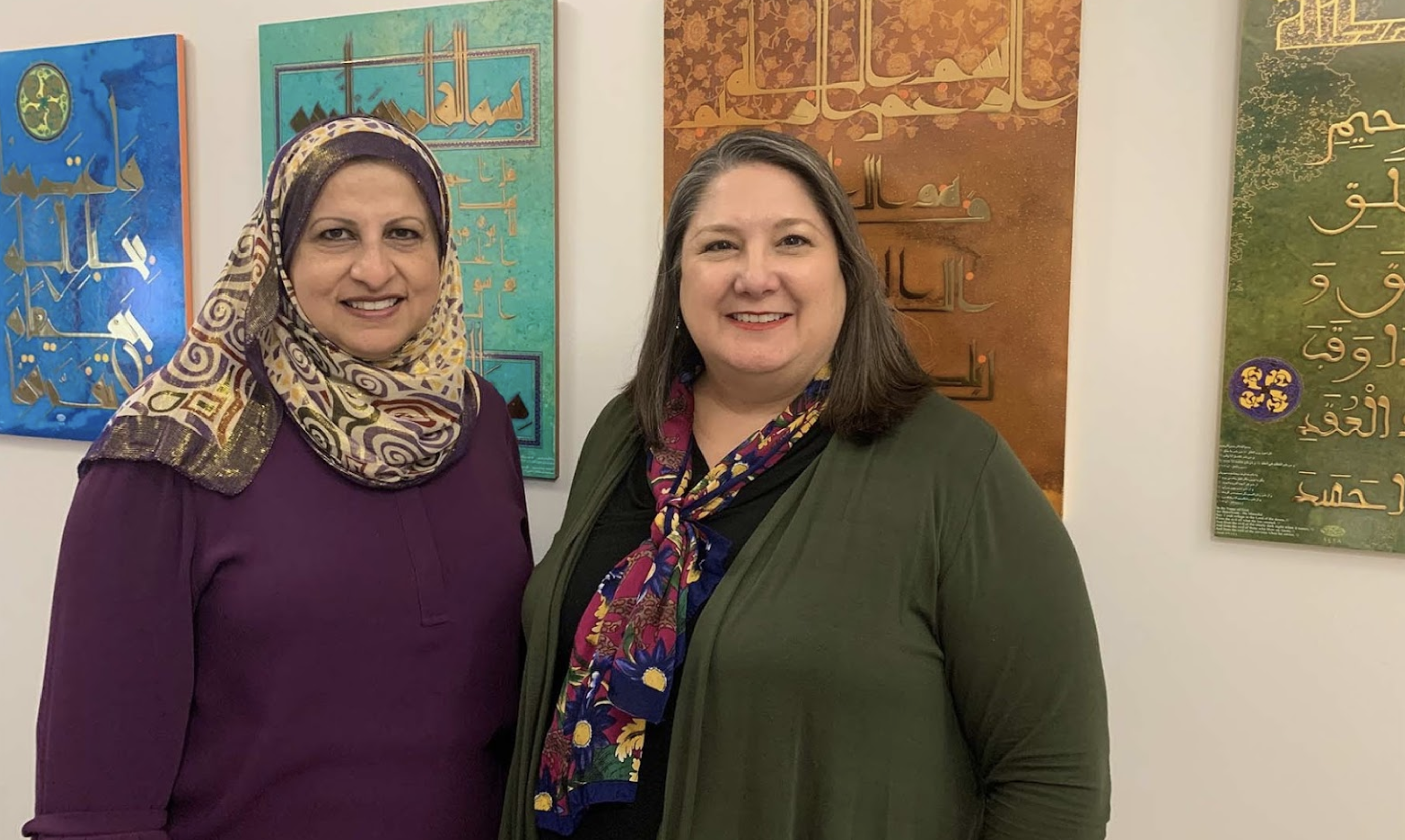 Passing the baton
"It is a good time to transition to a permanent, full-time executive director from the community," said WMCA's former and first executive director Kristin Hansen. Wassim has the enthusiasm and skills to take this organization beyond the next level—skills as an attorney and as an administrator. 
"He has a real passion for bring to the forefront the needs of the Muslim community. As a person who has been observing this his whole life, he understands Muslims deserve a seat at the table."
Hansen, who served as a part-time executive director from WMCA's founding until Aug. 31, noted the WMCA "has always punched above our weight. We started as a small group during a pandemic. We are constantly getting accolades from other organizations and community partners about how far we have come in a couple of years.
"We are starting to build a bench, to use another sports analogy," she said. "We have Samba Baldeh in Madison, who is the first Muslim in the Wisconsin State Assembly. Drs. Mushir Hasan and Maqsood Khan on suburban school boards in Milwaukee, and on the Wisconsin Ethics Commission, where there are only six people for the entire state, there is Dane County prosecutor Awais Khaleel. 
"This organization can really be a catalyst to creating some influential Muslim leaders who will have key careers in politics and government.
"There are hundreds on our mailing list, robust social media and a communications staff in Madison," she added. "Our voter outreach organization got us through the really important presidential election.
"I am so happy the response from elected officials and candidates to the WMCA has been so great. When we had events, the outpouring of candidates willing to come meet, interact with and seek votes from Muslims has been fantastic."
Leaving her mark
Najeeb credits Hansen with successfully launching the WMCA.
"Prior to the WMCA, we were either part of much larger political organizations that didn't always represent our concerns or we were just involved in politics on an individual level. Probably half of American Muslims are immigrants and many are not as informed about the political process or candidates as those who have been in the United States for generations."
Najeeb knew of Hansen's work for the American Civil Liberties Union. They connected over common interests in social justice issues and voting rights education. She hired Hansen as a consultant for the Milwaukee Muslim Women's Coalition, a role Hansen filled in addition to her full-time job.  
"The need was clearly there. We had a Trump administration in power and many critical races in Wisconsin," Najeeb said. She and Hansen spent several months planning and the WMCA was founded.
"I knew that we needed an executive director with solid organizing skills, a wide range of connections especially politically, astute knowledge of the political process and the people skills to get along with everyone. Kristin was the perfect candidate, except she was not Muslim. We agreed if she was hired as executive director, it would be for two or three years, then we would hire a Muslim executive director. 
"As I look back on Kristin's leadership, I don't doubt she was the perfect person to help move the process along strategically and effectively during the first few critical years. Our very first meet-and-greet for candidates brought 33 candidates; large, long-established organizations would struggle to bring in half that many.  
"Her ability to come on as an outsider takes skill and a special personality. Kristin is leaving this role with many friends and with no enemies, that says a lot."
Hansen still promises enthusiastic support. "I told the Board and the Leadership Council, you can't get rid of me easily. I will be available during Wassim's transition into the role.
"I have made life-long friendships with members of this community. I want to see us get to a place where a woman in hijab or a Muslim man in positions of authority are not surprising, where it is just commonplace.
"I'm proud the WMCA is still here—professional, influential and growing. I am proud we are ready to go to the next level."