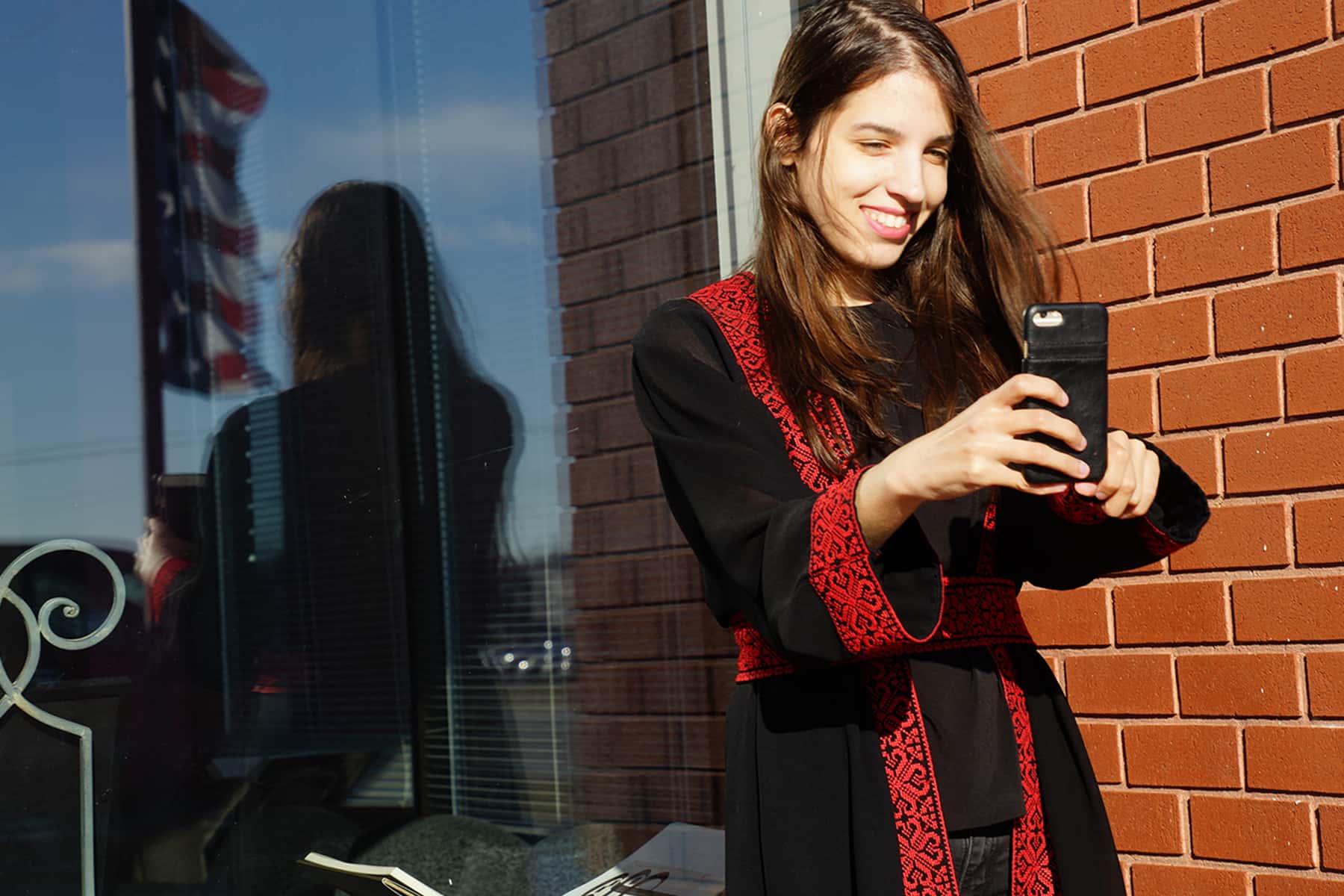 Women in Wisconsin and across the country used social media on January 3 to share photos of their traditional Palestinian gowns. It was a celebration of the day that Representative-elect Rashida Tlaib (D-Michigan) was sworn into the 116th Congress.
Along with Congresswoman Ilhan Omar (D-Minnesota), Representative Tlaib is one of the first two Muslim women to join Congress. She announced last month that she would wear a Palestinian thobe when she was sworn into Congress.
The hand-embroidered gowns are considered one way Palestinian women can show pride for their heritage. The gowns typically represent the city the person wearing the clothing is from.
Susan Muaddi Darraj, a professor and novelist from Maryland, created the #TweetYourThobe hashtag on social media, asking people to share photos of themselves in the traditional garment. She wanted to do something to educate people, while also celebrating Tlaib's achievement.
"Palestinian-American women all have these thobes. They are given to us by our mothers and are often handed down through families," Muaddi Darraj explained. "They are worn to very special occasions, weddings, baptisms and graduations, so it's very appropriate she's wearing this dress, which her mother gave her, to her swearing-in."
Congresswoman Tlaib's decision to wear a thobe on the House floor sparked a wave of social media users to share photos of themselves in the gowns with the hashtag #TweetYourThobe.
Congresswoman Omar will be the first person to wear a hijab or headscarf on the floor after gaining religious exemption from the 181-year-old rule barring hats in the chamber.
This collection of posts come from Twitter and Instagram, and share the national excitement and solidarity of Palestinian Americans for Congresswoman Rashida Tlaib.
#TweetYourThobe in celebration of Rashida Tlaib, the first ever Palestinian-American Muslim congresswoman to be sworn in today while wearing her traditional thobe. A historic moment for Palestinian-American woman everywhere pic.twitter.com/cHmeDjK07U

— Tala (@AlfoqahaT) January 3, 2019
As a Palestinian American, I wear thobes embroidered by the women in my family to honor their legacy, style and tragedy. @RashidaTlaib wearing a thobe while being sworn into congress amplifies the journey of Palestinian women and I couldn't be more in my feels #TweetYourThobe ?? pic.twitter.com/HmLDXIK19Y

— Samar Marwan (@HellaSamar) January 3, 2019
Palestinian women across the globe are posting their traditional Palestinian thobes using the hashtag #TweetYourThobe in honor of U.S. Congresswoman Rashida Tlaib, who is wearing her thobe today while being sworn into the 116th U.S. Congress. pic.twitter.com/dMP4j1m0ah

— The IMEU (@theIMEU) January 3, 2019