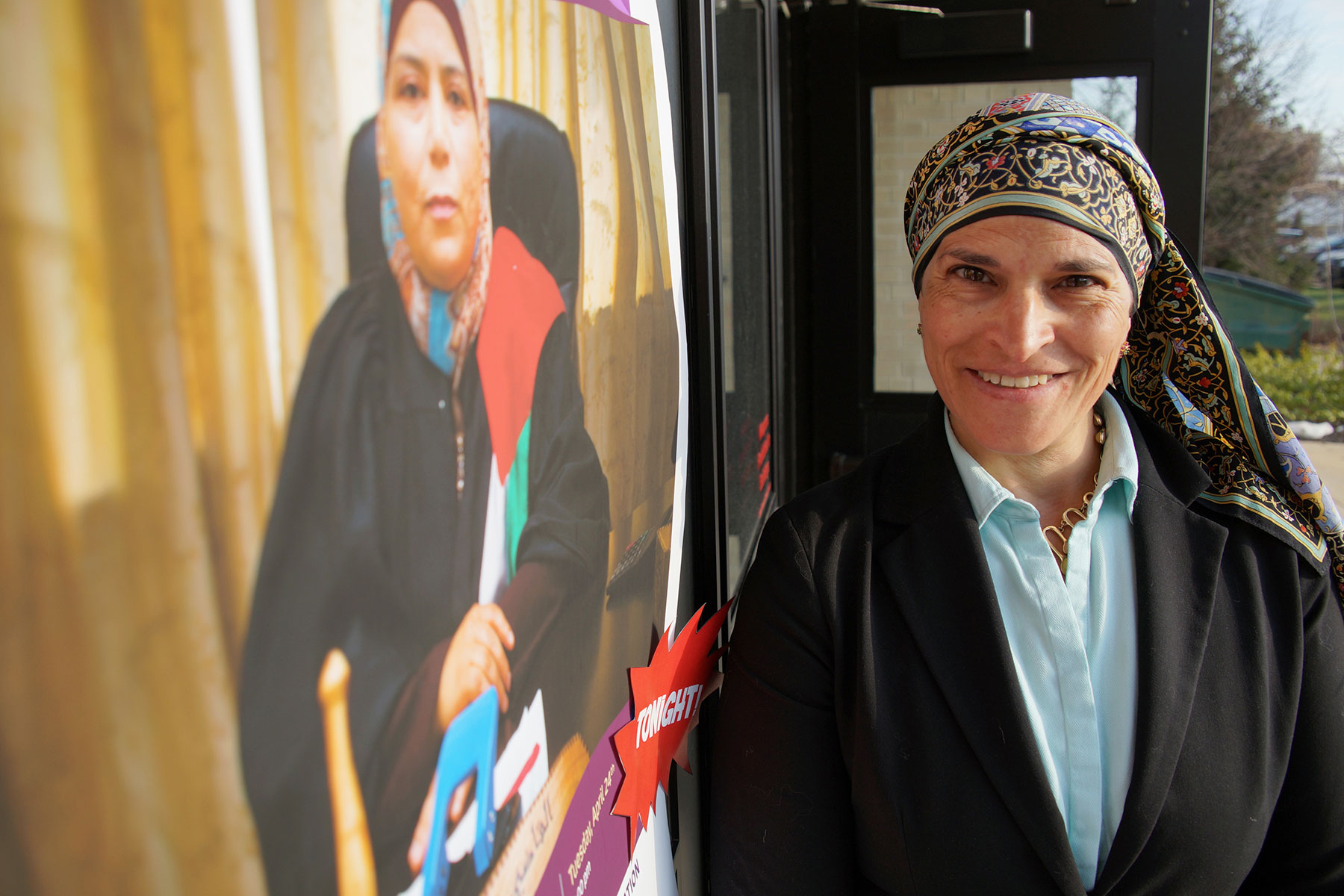 The 4th Annual Milwaukee Muslim Film Festival finished a successful run of screenings on May 7, and brought both a cinematic and social experience to hundreds of local residents.
The goal of the film festival has been to use films as a platform to hold open conversations on important matters, both locally and internationally regarding Muslims and the Islamic World. The 2018 lineup featured 7 films screened at 4 college venues, with 10 showings that each included a talkback session hosted by advocates, academics, and community leaders.
The totally free two week event was attended by nearly 1500 moviegoers, and continued the development of informed dialogues. The seven films shown consisted of By the Dawn's Early Light (Chris Jackson's Journey to Islam), Last Men in Aleppo, Arranged, These Birds Walk, Victoria and Abdul, The Judge, and Stitching Palestine. The global collection of motion pictures were selected to transcend countries, languages, and cultures while connecting the common humanity among people of all races, ethnicities, and religious beliefs.
Over a dozen speakers participated, including Imam Noman Hussein, ISM Brookfield; Dr. Debra Majeed, Beloit University; Dr. Louise Cainkar, Marquette University; Dr. Caroline Seymour-Jorn, UW-Milwaukee; Shauna Singh Baldwin, Novelist; Liliane Farlane, Greater Milwaukee Foundation; Chave Metzger, Yeshiva Elementary School; Mayhoua Moua, Southeast Asian Educational Development; and Zehra Tahir, Salam Middle and High School.
In 1996, basketball star Mahmoud Abdul-Rauf, formerly Chris Jackson, caused a national stir when the NBA suspended him for refusing to stand during the national anthem. By the Dawn's Early Light (Chris Jackson's Journey to Islam) documents how his stand ended up derailing an incredible but short lived career.
"What they asked in the film is what exactly does it mean to be an American? There is a large subset of this country that believes being American is the KKK, is flying the Confederate flag, is the other side of the Civil War, denies that institutional racism exists, and terrorists can only be Muslims. Those conversations are alive and happening with or without Donald Trump, and they will continue going on long after he has left office. In this case where Chris Jackson contracted away the right to kneel, the NBA was allowed to do it. What happens legally is in that situation he entered into a battle about contract rights, and it is not about the constitution anymore. That is a luxury private employers have that the government does not." – Asma Kadri
The film re-examines the controversy and misrepresentations that gripped the NBA, with the talkback led by ACLU Attorney Asma Kadri exploring the similarity with the kneeling issue for Colin Kaepernick and the NFL in 2016.
"What is happening in Syria is really a proxy war between the Russians, Americans, French, British, Iranian, and to a lesser extent Israel. The people who are suffering the most are the Syrian civilian population." – Dr. Adel Korkor
The Oscar nominated film Last Men in Aleppo documented a portion of the ongoing Syrian Civil War and its humanitarian crisis. The talkback was lead by Dr. Adel Korkor from the Syrian American Medical Society (SAMS). The organization was formed by American physicians that provide health care for civilians from underground hospitals.
"When the Civil War began, the opposition group was primarily civilians that opposed the Bashar al-Assad regime. It started when some kids painted graffiti against the Syrian government in the town of Dara'a. A lot of demonstrations happened after that, and government forces moved in and killed many people, including some children who were tortured as result.

Unfortunately for the opposition, because it is fragmented a lot of foreign influence has gotten into the picture. Suddenly a handful of groups became more than a dozen, each with different interests. Then ISIS took advantage of this situation and seized control of a large part of Syria near the Iraqi border." – Dr. Adel Korkor
"The nature of Islamic jurisprudence has built within it a concept that the scholars that are doing the interpretation recognized they were human and they were fallible and therefore it's their understanding of God's law…they did not speak for God, they spoke in their understanding of God's law. Once you start with that premise you are going to have multiple interpretations because everyone is fallible and you have to respect everybody else's understanding." – Dr. Asifa Quraishi-Landes
The Judge follows the remarkable career of Kholoud Al-Faqih, the first woman judge to be appointed to a Shari'a court in the Middle East. The talkback after the film was hosted by Dr. Asifa Quraishi-Landes, a Professor of Law at the University of Wisconsin-Madison where she teaches courses in Islamic law and U.S. Constitutional Law.
"A lot of Islamic reform work and women's rights work is about doing new ijtihad (process of legal interpretation) as long as you follow a recognizable integrity process. So what that means is there is no basis by which I can get rid of a scholarly interpretation I don't like but what I can do is drown it out with better interpretations, and I find that more enlightened than trying to censor out views I don't like. I find that much more open minded and workable as a society that is built on diversity and pluralism than trying to shut down interpretations I don't like." – Dr. Asifa Quraishi-Landes
Palestinian women have a history of creating various crafts, predominantly tatreez embroidery, that told the stories of their lives. The motion of embroidering the cross-stitch, pulling the threaded needle through the fabric in a meditative repetition, summons a powerful spirituality with the legacy of all Palestinian ancestors who once did the same.
"Palestinian women belong to different social class, and also they are a diverse group with different religious backgrounds, some Muslim and Christian. But the thing that is common among them all a national identity as Palestinians. Stitching is not just a tradition and heritage for them, but it became a national symbol especially after 1948." – Dr. Enaya Othman
Dr. Enaya Othman, Assistant Professor at Marquette University and founder of Arab and Muslim Women's Research and Resource Institute (AMWRRI), brought an assortment of clothing for her talkback about the movie Stitching Palestine. She followed the message of the film with samples from her own wardrobe, that spotlighted how Palestinian women in the diaspora kept a connection to their homeland through the tradition of embroidery.
Before 1948, for example, the sash was an identity of a village. Each town has its own colors and patterns of design. Even married women wore certain types of clothes so everyone knew that she was married. If her husband died, she makes a certain kind of stitching that tells people she is available after she is widowed." – Dr. Enaya Othman