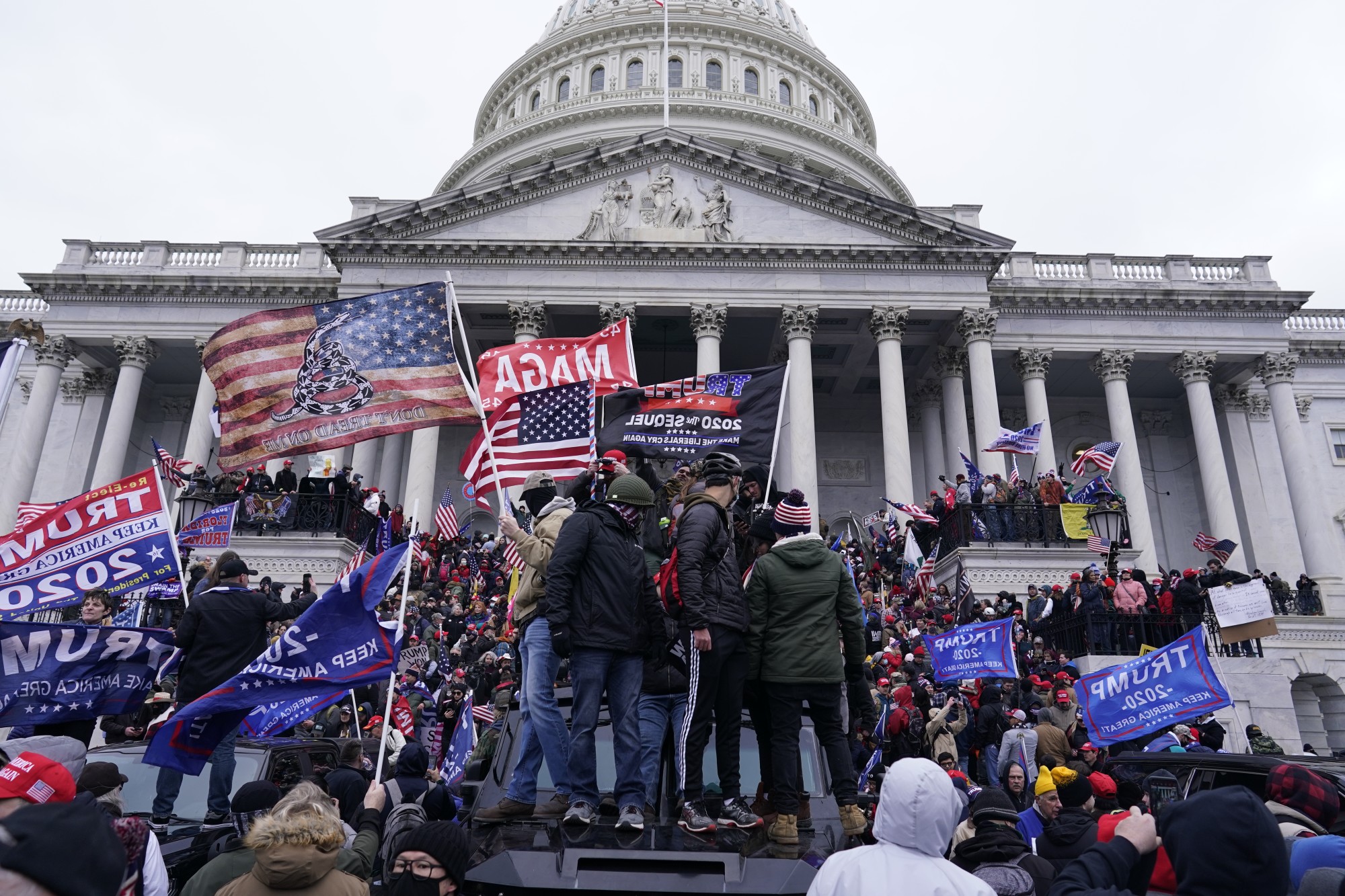 Photo©:
Kent Nishimura (Los Angeles Times)
In a special message Thursday to members of the Wisconsin Muslim Civic Alliance, Executive Director Kristin Hansen wrote that her joy over the election in Georgia of a Black man and a young Jewish man as United States senators from a Southern state was "overshadowed by the attempted violent coup – it should not be called anything less – by Donald Trump and his most deluded supporters.
"It was horrific to watch them storm the Capitol building, carrying Confederate flags and Trump banners," she wrote.  "At one point, someone tore down the American flag and replaced it with a Trump flag. Even during the Civil War, a Confederate flag had NEVER fouled the United States Capitol building. Until Trump."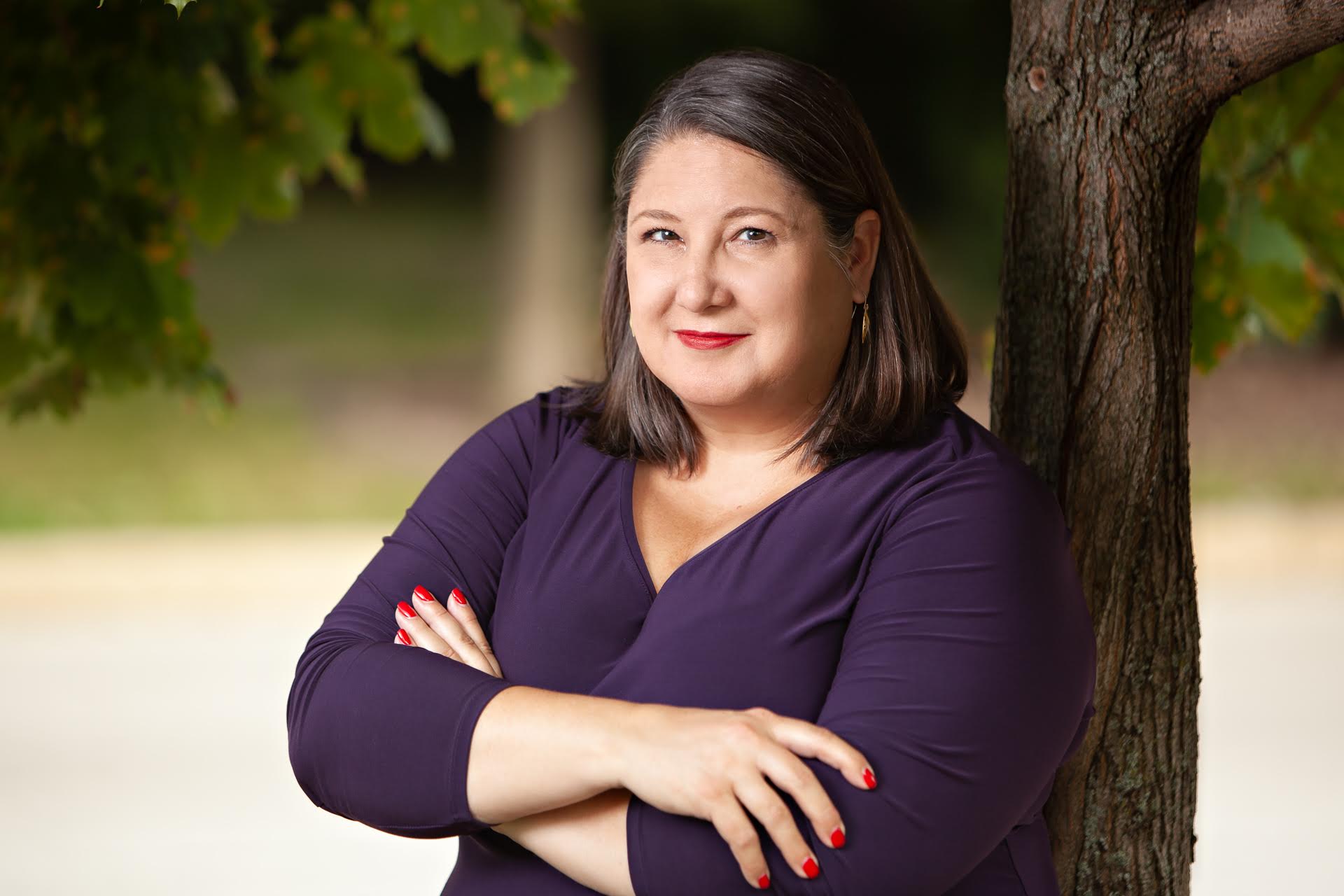 Wisconsin Muslim Civic Alliance, Executive Director Kristin Hansen (Photo© : WMJ)
Wednesday's storming of Capitol Hill by Trump supporters who aimed to stop the certification of the victory of President-elect Joe Biden and Vice President-elect Kamala Harris was a distressing scene for many Americans. The shocking event, which resulted in five deaths and the vandalism of an international symbol of democracy, stirred emotions throughout the country and even the world.
The Wisconsin Muslim Journal contacted a few community members who have been politically engaged at all levels to ask for their reactions to the events of Jan. 6, 2021, that kept many of use glued to our televisions, watching in horror.
"The worst day of my American life"
Wisconsin's first Muslim member of the Wisconsin State Assembly, Samba Baldeh, representative of the 48th District (northeastern Madison), called Jan. 6 "the worst day in my American life."
The Gambian American immigrated to Madison in 2000 and earned his U.S. citizenship in 2005. Before his election to the Wisconsin legislature, he served on the Madison City Council for six years and was its president from 2018 to 2019. He assumed his office in the Assembly this past Monday.
"Leaving your nation for another country is the most difficult thing. Then to see the country I personally chose to be mine" go through what it did on Wednesday "was, to say the least, a very sad day.
"America is the beacon of hope, particularly our democracy. These events impact our status in the world. It will take a long time before a U.S. president or secretary of state can stand before other countries to preach about democracy and the peaceful transfer of power, and command respect as before."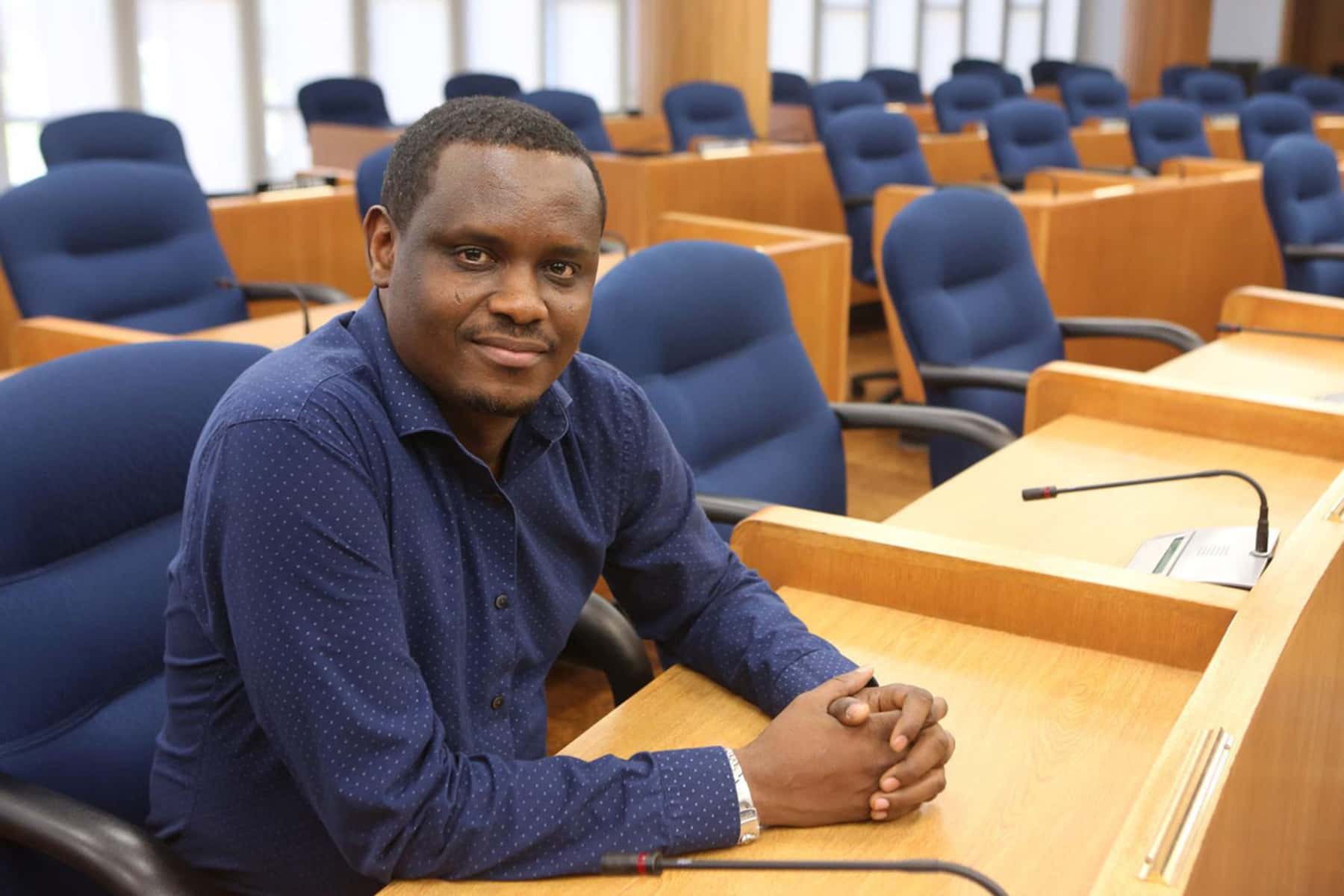 A representative of the 48th District Wisconsin State Assembly, Samba Baldeh (photo©: WMJ)
On the other hand, Baldeh takes heart in knowing new leadership is days away and that America's institutions were strong enough to withstand the "dictatorial tendencies" of Donald Trump.
"I hope we can soon restore America to the country we all love," he said.
"Yesterday did not occur in a vacuum."
"It was horrible to see armed terrorist takeover an institution of the United States government," said Mushir Hassan, M.D. of Brookfield. Dr. Hassan was appointed in May to fill a vacant seat on the Elmbrook School Board. The seat is now up for re-election and Hassan will be in the Feb. 16 primary. If he succeeds there, he will be on the April 6 ballot.
"To see so little preparation or resistance is given by the security apparatus plays in stark contrast to what we saw against the Black Lives Matter protests that were earlier this summer. It is merely illustrative of the deep-seated problem we have in our country when it comes to confronting white supremacy.
"Then to see the pathologic symbol of white supremacy, the Confederate flag, being paraded through the United States Capitol was equally disappointing and horrifying. And President Trump owned all of this.
"Yesterday did not occur in a vacuum. When there was no confrontation to the fact that armed white protestors went to the Michigan state Capitol to make a fuss about being asked to do a basic public health measure and get in the face of state troopers while armed to the hilt, then a kidnap plot for a sitting state governor to not to be denounced—this is a progression. What we have lost is people paying attention to facts and truth that exist."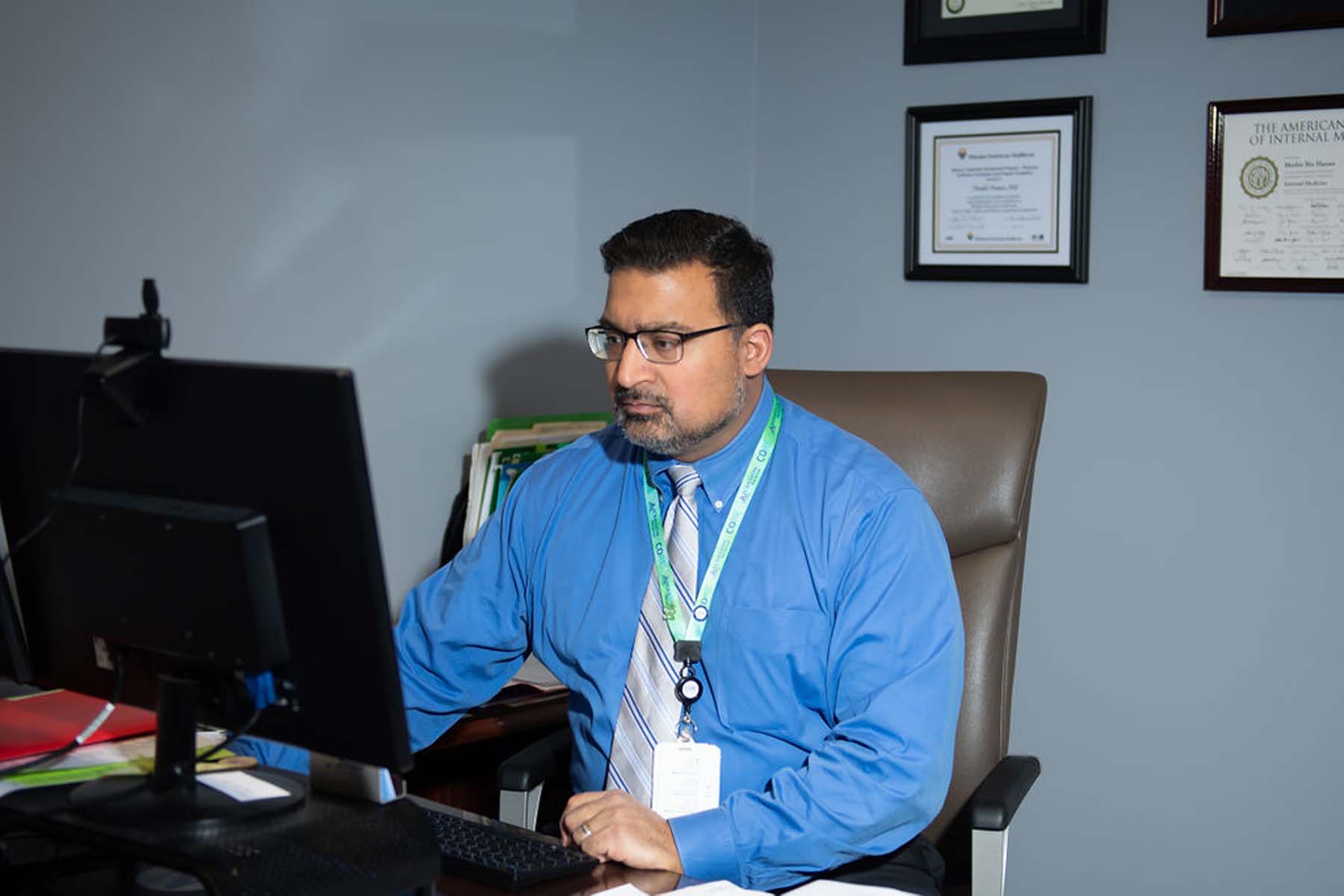 Dr.Mushir Hassan (photo ©: WMJ)
Hassan's decision to serve on the Elmbrook School Board and now to run for election to another term "has everything to do with being an American" who wants to participate in the political process, he said. "I think it is an important thing for all of us to give back to the community and, frankly, if we are going to heal as a country, we need to participate in ongoing, respectful dialogue, the complete opposite of what we saw yesterday."
Muslim Americans have been contributing to American society for decades, Hassan noted. "Thinking of the many Muslim physicians we have in the Milwaukee area particularly, we've been contributing to the health and wellbeing of our community for decades. In the last year, a sizeable number of Muslims have been on the frontlines in the fight against COVID.
"The idea of community service is well ingrained in folks coming from our cultural and religious backgrounds, reinforced by the teachings of our faith."
"Betrayal"
Will Perry of Milwaukee, president of the Wisconsin Muslim Civic Alliance, was left with "a sense of betrayal. Donald Trump had within his power the ability to improve the lives of Americans and restore this country's reputation in hearts and minds across the world as a country of honor. We have people in our communities who really need help. He failed.
"Instead, he selfishly promoted division, dishonesty, and treachery. He chose to rule at any cost. Each and every one of us is accountable for what we do.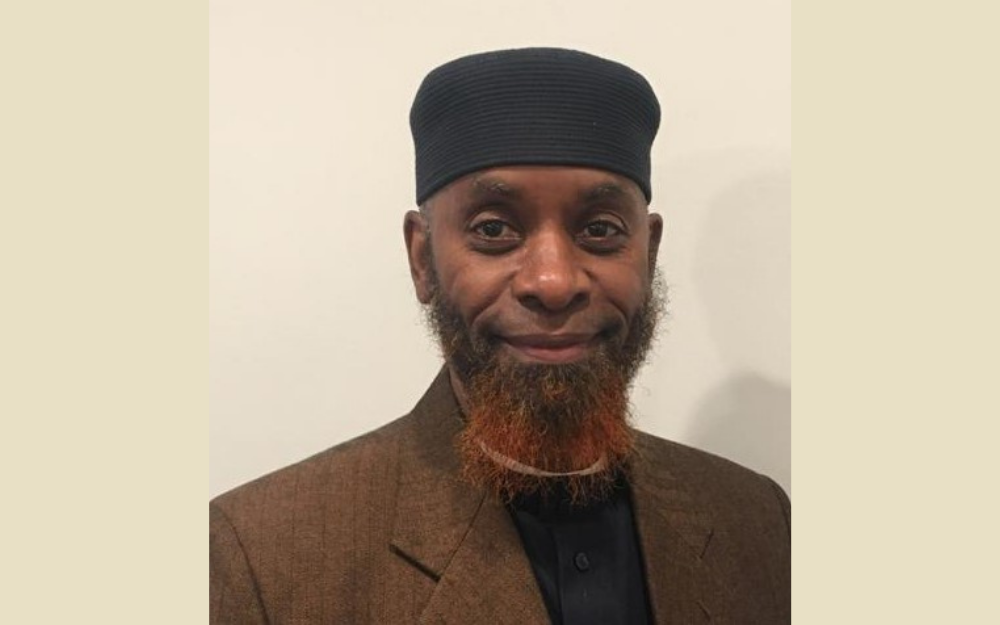 Will Perry, president of the Wisconsin Muslim Civic Alliance ( Photo©: WMCA)
"Now that we have a change in the leadership, we have an opportunity to move in a better direction," he continued. "This gives me a sense of renewal, hope, and optimism. I think this is a general feeling throughout the community.
"It is time to give voice to those who have been without a voice for some time.  There is a chance to do some healing, to close some of the divides, an opportunity to bring back the hope and dignity we have had here and abroad.
"It is going to take some time. There has been an undercurrent in our country for a long time that was given steam in the past four years. Now things have a chance to get better."
"A chance to reaffirm our commitment to democracy"
"Someone on Twitter commented that we had a joint session of Congress meeting and those people who broke in were armed. We are lucky more people weren't killed," said WMCA Executive Director Kristin Hansen in an interview Thursday. "We are not realizing how terrible this could have been.
"The important thing is democracy did hold. Congress did not bow to pressure from the president. The vice president did not bow to the president. They did not cower and go home. They took a couple of hours then went right back to it and stayed until the job was done, even though it was 4 o'clock in the morning."