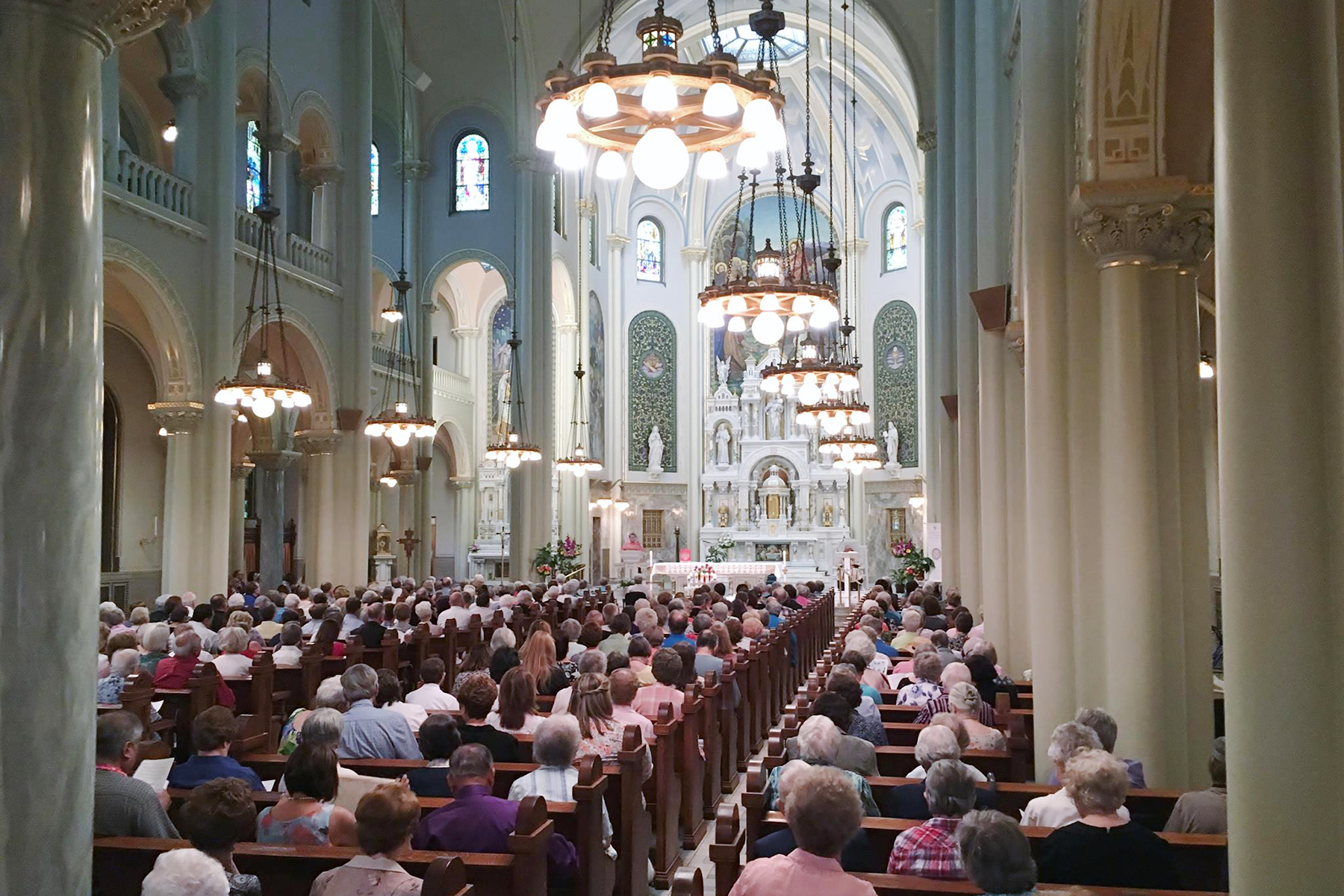 The Archdiocese of Milwaukee held a celebration recently at St. Joseph Chapel, a musical prayer service produced to help recognize inclusivity and it included a prominent voice from the local Muslim community.
The service consisted of readings and sung responses, with interfaith prayers that spoke to the divisive segregation and racism in Milwaukee. The Catholic leadership invited Janan Najeeb, president of the Milwaukee Muslim Women's Coalition to give the reflection. Her ten minute speech was recorded live, and offered a witness to the courage and determination needed to build cultural understanding across secular and non-secular groups in the region.
"We live in a fractured and polarized world filled with hypocrisy, arrogance, self-entitlement, moral filth, and the oppression of others. It is a world of our own making. We claim the authority to dispense damnation on others, while we claim to be of faith traditions anchored by grace. We have allowed fear to push us into acts of injustice, and we have allowed selfishness and ego to blind us to the suffering of others. We are concerned for the unborn, yet we turn our back's when it comes to walking, talking, breathing human beings escaping certain death in their countries.
And we have created a God that hates the same people we do.
While the majority of the world's population confronts extreme poverty, famine, conflict, and despair, we have come to believe our privilege and our wealth belong only to us. And it was acquired by only our own doing, as if God's immense grace and bounty had no role.
We ignore that with these privileges come immense responsibilities. But we can find our way out of this darkness into the light of God, by turning to God. And we can make sure that our faiths are not simply rituals, but rather a call to action."