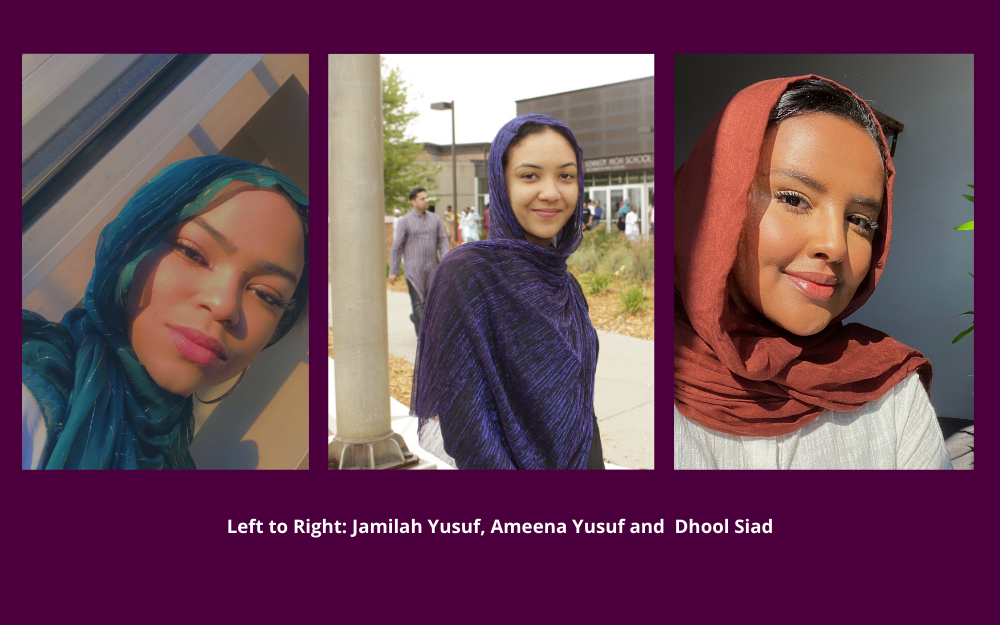 An outreach worker for the Wisconsin Muslim Civic Alliance pitched the idea of creating a Youth Council to the WMCA Leadership Council at its Dec. 9 meeting. The plan is moving forward.
When Ameena, 26, of Milwaukee, a WMCA voter outreach organizer and video producer, called the WMCA Board and its Leadership Council for a post-election project, "everyone kept saying, 'We want more youth involvement,'" she told the Wisconsin Muslim Journal in a Zoom interview Wednesday. "We were thinking about the same thing."
Yousef, her sister Jamilah, 21, and Dhool Siad, 25, of Madison all worked for WMCA in voter outreach leading up to the 2020 elections and are motivated to stay involved in civic activities. They all agree it is important to get other young adults involved and decided the time was right to propose a WMCA youth branch.
"We have talked about doing a youth council since the very beginning of the organization," said WMCA Executive Director Kristen Hansen. "But after the election, Ameena really took that idea and ran with it. She put together a whole proposal, figured out how the structure could work and presented it to the Leadership Council.
"Every person who attended that meeting wholeheartedly supported the proposal," Hansen said.
"Good timing!"
"It is good timing now to go into the next year to have the proposal in place," Hansen said. "We want to be ready for the mid-terms in 2022. That means, this coming year, we have a year to build up that youth council, so when the big elections come in 2022, we have this fabulous group of leaders and other volunteers ready to go.
"After COVID, when it is safe to do rallies and events, that's when we will really be able to do outreach to youth," Hansen said.  "Everyone knows what it is like to work in a campaign when you have an office and you have volunteers streaming in and out and there is all this camaraderie. It is so much fun. That is what we are looking forward to for the next round."
The proposed Youth Council
The structure of the WMCA is like a pyramid, explained Hansen. "You have the board, which is small, then the Leadership Council, which is larger, and, when we can meet in person again, there will be more volunteers making that base."
The proposal calls for the Youth Council (for people 16 – 24 years old) to have a parallel structure but also be intertwined with the WMCA. There will be a designated spot on the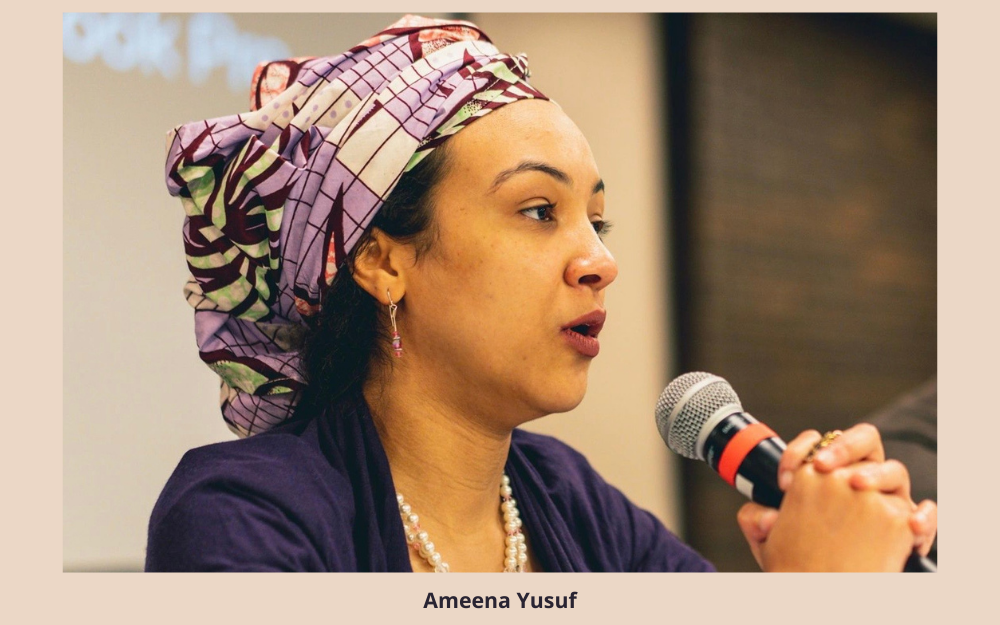 WMCA executive board for the Youth Council president. Five members of the Youth Council will also be on the Leadership Council, and it will also have volunteers.
"We don't want this just to be a satellite, doing their own thing," said Hansen. "They are going to have positions in the WMCA leadership structure. You have to break down the silos between what the main organization is doing and what the youth organization is doing. There need to be constant points of connection so we are making sure whatever plans we make involve their ideas and concerns."
Outreach for the 2020 elections
The idea of a youth council was percolating among the WMCA's young outreach workers as they made calls, sent text and communicated through social media to rally Muslim voters.
In addition to Muslim voter outreach, Ameena and Jamilah Yusuf both worked on videography, and Siad managed all social media platforms, designed and created graphics, and did data entry.
Hansen provided the statistics: The three young women made 29,983 phone calls, 27,489 text messages and helped register 578 new voters. And out of all those calls and text messages, they had lengthy conversations with 1, 128 people. "That's pretty darn impressive," she said.
"Those were all straight up voter education calls," Hansen explained. "They weren't trying to sway anyone about who to vote for. They were just making sure people had the tools to be able to vote. They also helped us put on a drive-in movie event at the ISM to celebrate early voting. And the movies they made on how to register to vote and how to vote by absentee ballot, as well as members of the WMCA Leadership Council on why to vote, were put up on our YouTube channel and on to Facebook.
"I decided to work with the WMCA because I thought it would be an amazing way to get involved with mobilizing the Muslim community in Wisconsin with regards to the upcoming election," Siad said.
A big part of the voter outreach was identifying Muslim voters, Ameena said.
"It was a great building year for the WMCA to build out the list, make contact with voters and get a foundational effort going," said Hansen.
Ameena, who had previously worked at City Hall with public officials, found she liked working with "a non-profit that is grassroots-based. I definitely learned a lot more than I already knew. I learned how things worked. We did a lot of research on how different people vote. We were not calling for a certain candidate, but it was just interesting."
"It was very rewarding," Jamilah said. "I grew up in this community. I knew a lot of these people. It was nice to see how they think about the elections and how they view politics in general.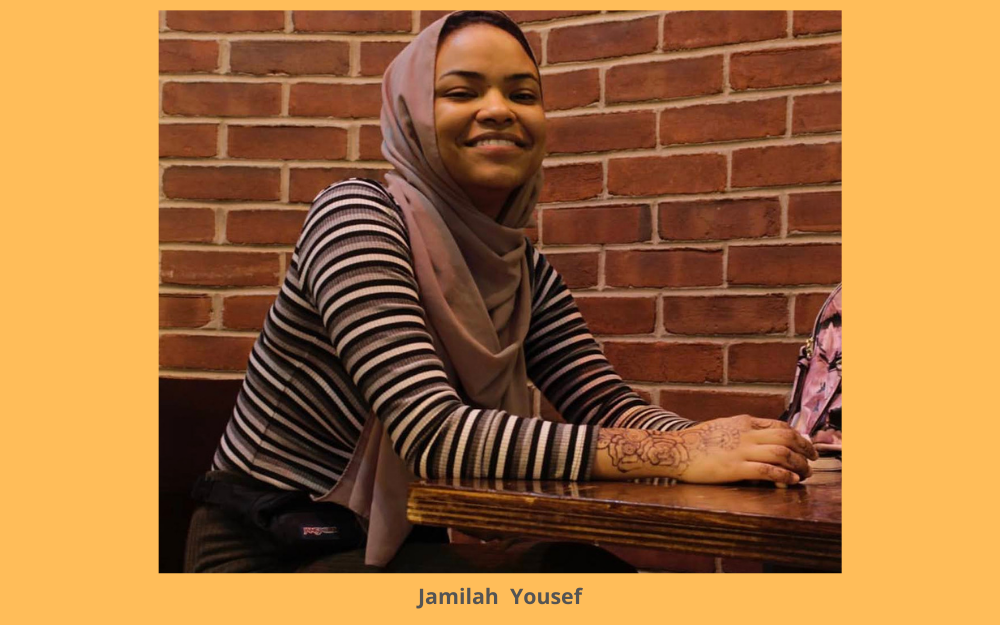 "I got a lot of positive feedback from the people I called, saying 'Good job.' It was very rewarding."
Need for the Youth Leadership Council
"I believe it is extremely important for young people to be involved in civic activities," Siad said. "There is a lack of diversity in civic engagement and that also extends to age representation as well. A lot of laws and regulations affect young people directly and so I believe there is a need for more youth involvement."
Healthcare and employment, especially in the COVID-19 economy, are very important issues for young adults, Ameena said. "Also, the Black Lives Matter movement brought out a lot of youth. A lot of people were coming together from different races."
"I think the Youth Council would be an amazing addition because we need to know what is happening. We are the future leaders," Jamilah said. "Getting involved early on in life can really sets you up for being leaders in the future."
"If we ever need some kind of policy change, we can all sit together and get something working," Ameena added.
"For me, the idea of the Leadership Council was more personal," Ameena said. "I wish I had had something like this when I was younger, so I would like my younger siblings to have this."
WMCA President Will Perry "says all the time that we have to bring in the youth because we need them to be ready to step in and be the leaders of tomorrow," Hansen said. "And not just to be leaders in the Muslim community or in this organization, but leaders in Wisconsin.
"We need to have more Muslim people running for office, working in government at all levels—elected officials, staff, researchers, lobbyists," she said. "We need a broad coalition of young people with different kinds of interests who understand how to engage with their elected officials, how to engage with campaigns and support candidates, how the system works, how the government works, how we get things done that we care about.
"If someone comes up through the Muslim Youth Council and has this incredible experience, meets so many people, has this network, knows how the system works, they'll be ideal candidates and also ideal employees working within the political environment. And that is where you start to build institutional power."