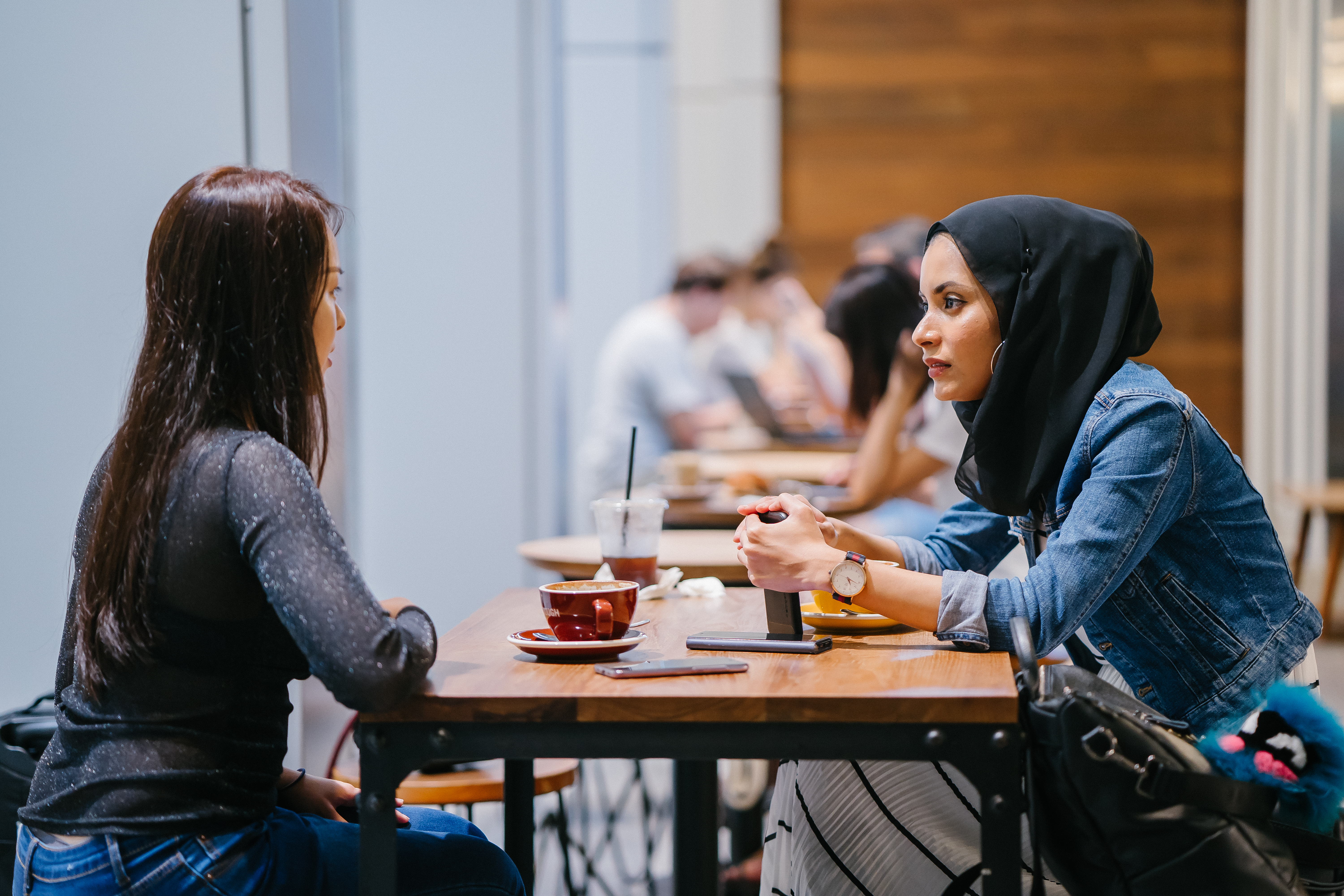 By now, the 2020 census should have been a done deal. The decennial (every ten years) accounting of every person living in the United States, citizen or non-citizen, was supposed to be completed by the end of April.
Heads of households were encouraged to fill out their census form online at https://2020census.gov/en.html or by phone at a number provided on the Web site. U.S. government census takers would knock on doors and count everyone else.
And then along came the coronavirus pandemic, throwing these and so many other plans into disarray.
The result so far, according to Kristin Hansen, executive director of the Milwaukee-based Wisconsin Muslim Civic Alliance, has been a significant undercount in the city of Milwaukee, especially when compared to the surrounding suburbs.
But for members of the area's Muslim community, the undercount is not the only problem with the 2020 census.
This year's census once again lacks a specific category for those of Middle Eastern and North African descent (MENA), who are lumped in with "white" on the census. However, individuals can specify an ethnicity by writing it in a separate space on the form. For example, individuals of Egyptian or Lebanese background are considered white, while those of Somali background are considered black.
Critics of this process have found fault with both the accommodation and the way it was arrived at.
According to a fact sheet released by the Leadership Conference Education Fund's Economic Security and Opportunity Initiative, the Census Bureau received "extensive input from the MENA community, which has advocated for this change for more than 30 years." A study conducted in 2015 by the Office of Management and Budget concluded that the inclusion of a MENA category "would have resulted in positive reception" of the census along with "higher data quality."
The Obama administration had already given the proposed change the green light. But in 2018, census officials reversed course and decided not to include the category, "citing concerns that MENA was seen not as a race, but an ethnicity, which the bureau has not researched," wrote Yousef H. Alshammari in Al Jazeera.
However, not everyone was satisfied with that response. "Our Census questions must reflect our country's diverse communities," 4th CD Congresswoman Gwen Moore told WMJ. "I worked with my colleagues to urge the Census Bureau to reconsider this ill-advised decision, which reportedly went against a recommendation from its own experts. There is no question that this decision undermines our ability to ensure a fully accurate 2020 count," Moore said.
Samer E. Khalaf, national president of the American-Arab Anti-Discrimination Committee (ADC), did not mince words in responding to this abandonment of the proposed change. "The MENA category was a 95 percent certainty going to happen until the Trump administration came in," he told Al Jazeera. "If you take Arabs out of the white category, it's going to drop. Almost to the point that it's going to be a white minority and God forbid that should happen when you basically have government officials who are white extremists."
The City of Milwaukee currently reports its population as follows: White-alone, 44.6%; Black or African alone, 38.8%; American Indian or Alaskan Native, .06%; Asian: 4.3%; Hispanic or Latino: 18.8%; two or more races, 4%.
According to the official U.S. Census Web site, "The census provides critical data that lawmakers, business owners, teachers, and many others use to provide daily services, products, and support for you and your community. Every year, billions of dollars in federal funding go to hospitals, fire departments, schools, roads, and other resources based on census data."
Al Jazeera recently reported that "about $1.5 trillion in federal spending is distributed" based on census data.
WMCA's Hansen wants to reassure the community that they "are not to worry about answering the census." The information is used purely for statistical purposes and to make sure that "we get the funding and representation in Congress that we deserve," she said.