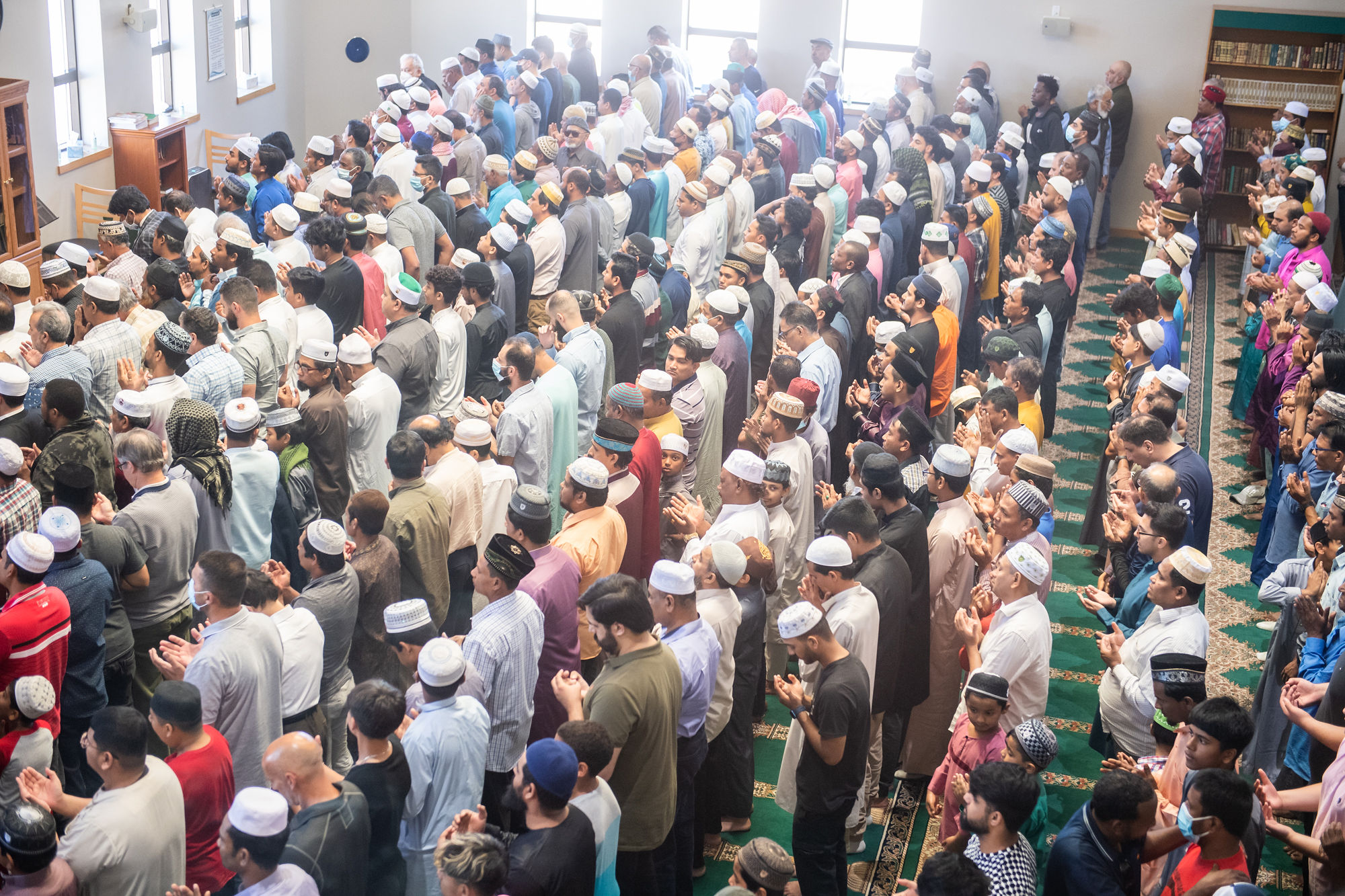 Photos by MOUNA PHOTOGRAPHY
Hundreds of people attended funeral prayers Friday for three Milwaukee Muslims who drowned last week: a 10-year-old boy who fell in a drainage ditch, his father who tried to save him and their friend who tried to save them both.
In an outpouring of support for the families of three victims of a tragic drowning, hundreds of people filled the mosque of the Islamic Society of Milwaukee Friday afternoon for the janazah (funeral) prayer. More joined at the burial at Arlington Cemetery, where a second janazah prayer was held for those who couldn't enter the overflowing mosque. And hundreds more attended condolences Saturday at aza prayer, also at the ISM on Milwaukee's Southside.
"There was a huge turnout, and not only from the Muslim and Rohingya communities, but from Milwaukee," said Br. Othman Atta, who helped organize ISM's support.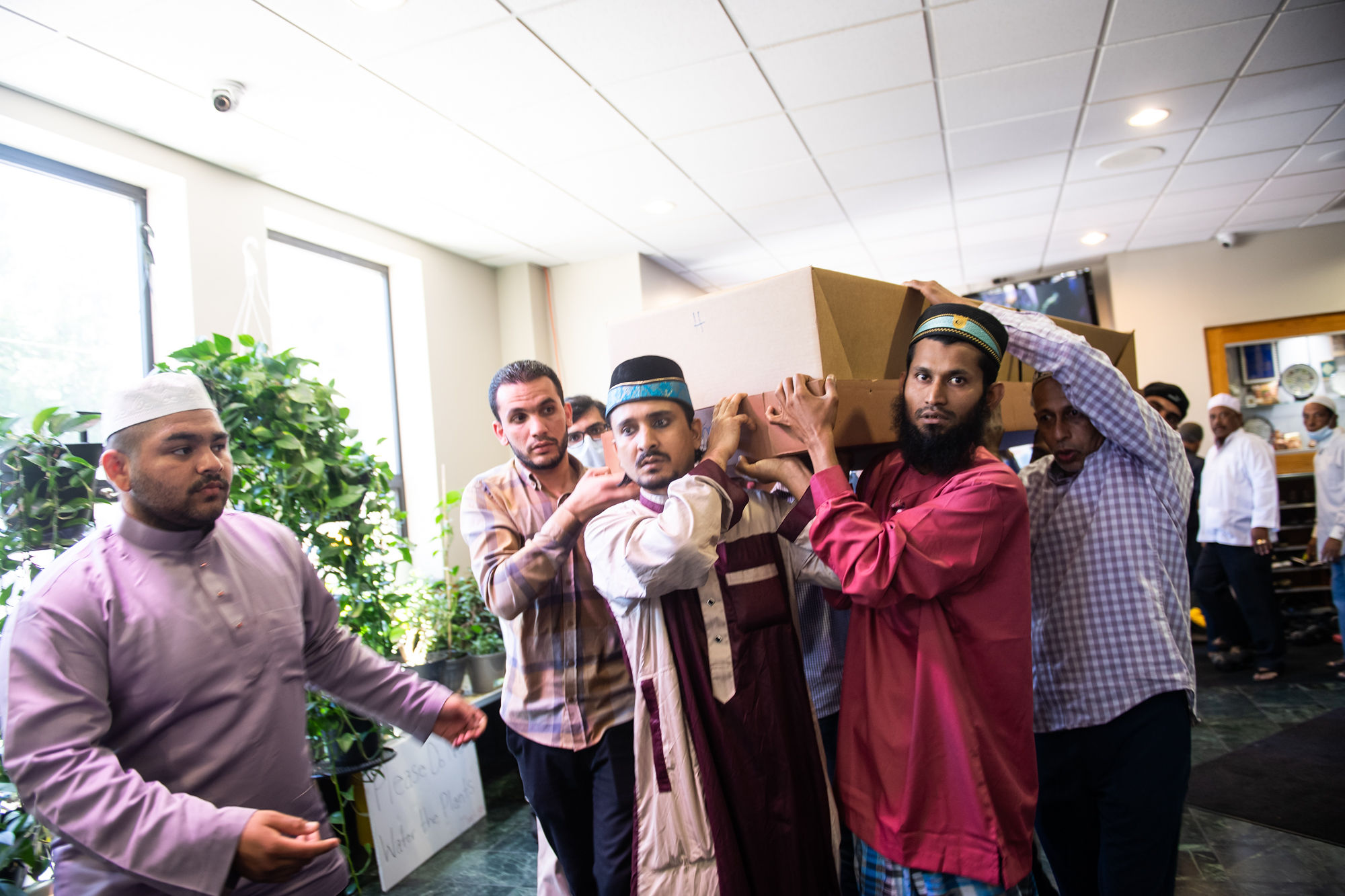 In keeping with Islamic tradition, a green burial was held. Simple biodegradable coffins were used.
Muhammad Arman Bin Rashidullah, 10, was trying to retrieve his soccer ball on Monday, June 13, when he fell into a drainage ditch near his home in the 3800 block of South 25th Street. His father, Rashidullah Bin Abdul Hashim, 34, died trying to save his son. A neighbor and friend, Zakaria Bin Gonumeah, 37, also lost his life trying to pull them both out. All three were refugees from Rohingya.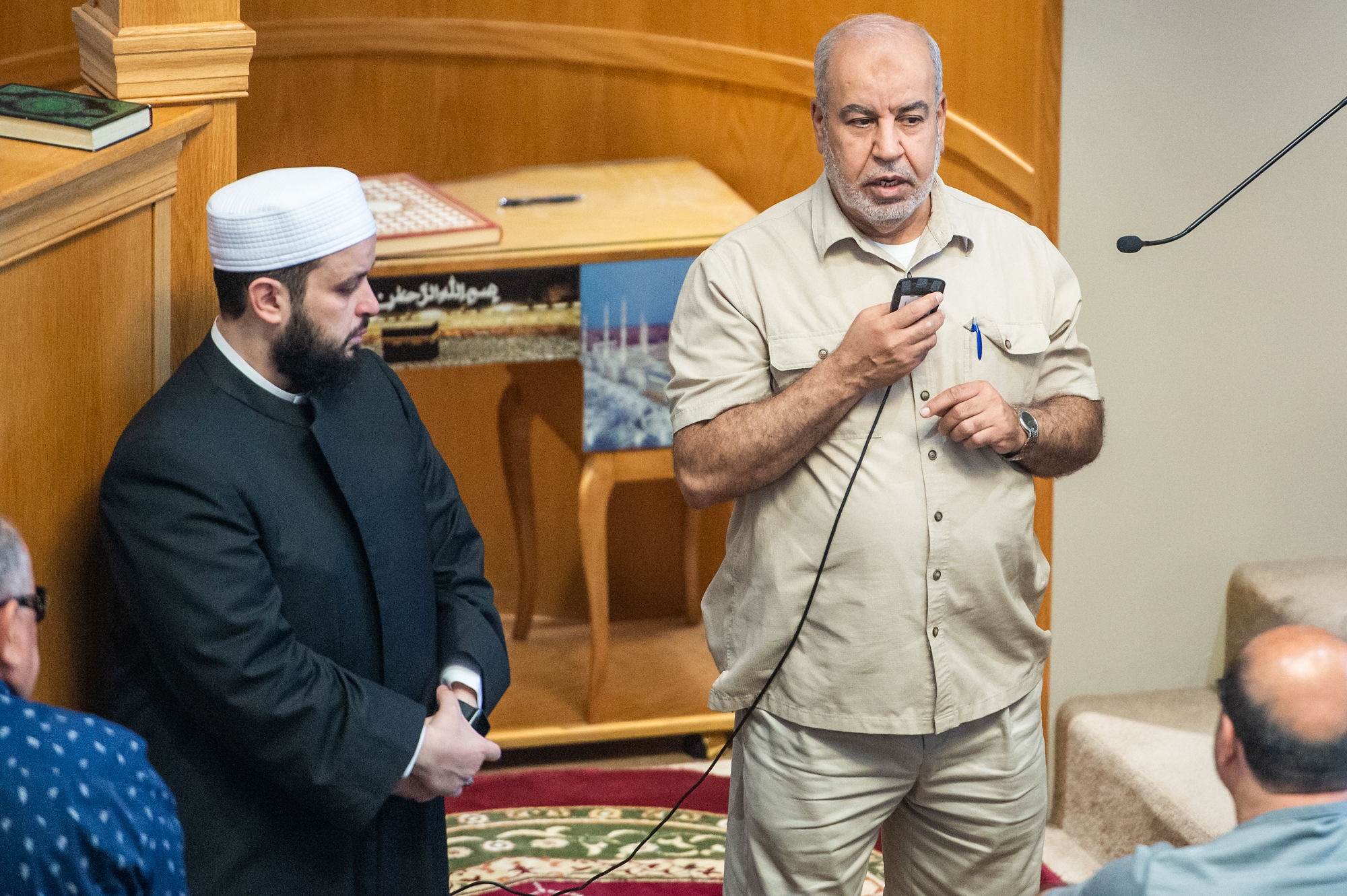 Imams Rami Bleibel (left) and Ziad Hamdan (right) of the Islamic Society of Milwaukee share words of patience and rewards. 
Brs. Rashidullah and Muhammad are survived by Asmantarra Binti Omar Hakim, wife and mother respectively, as well as her three surviving children, the youngest 6 weeks old.
Br. Zakaria is survived by his wife Hasina Binti Ahmed, as well as his two sons and one daughter, the eldest being 11 years old.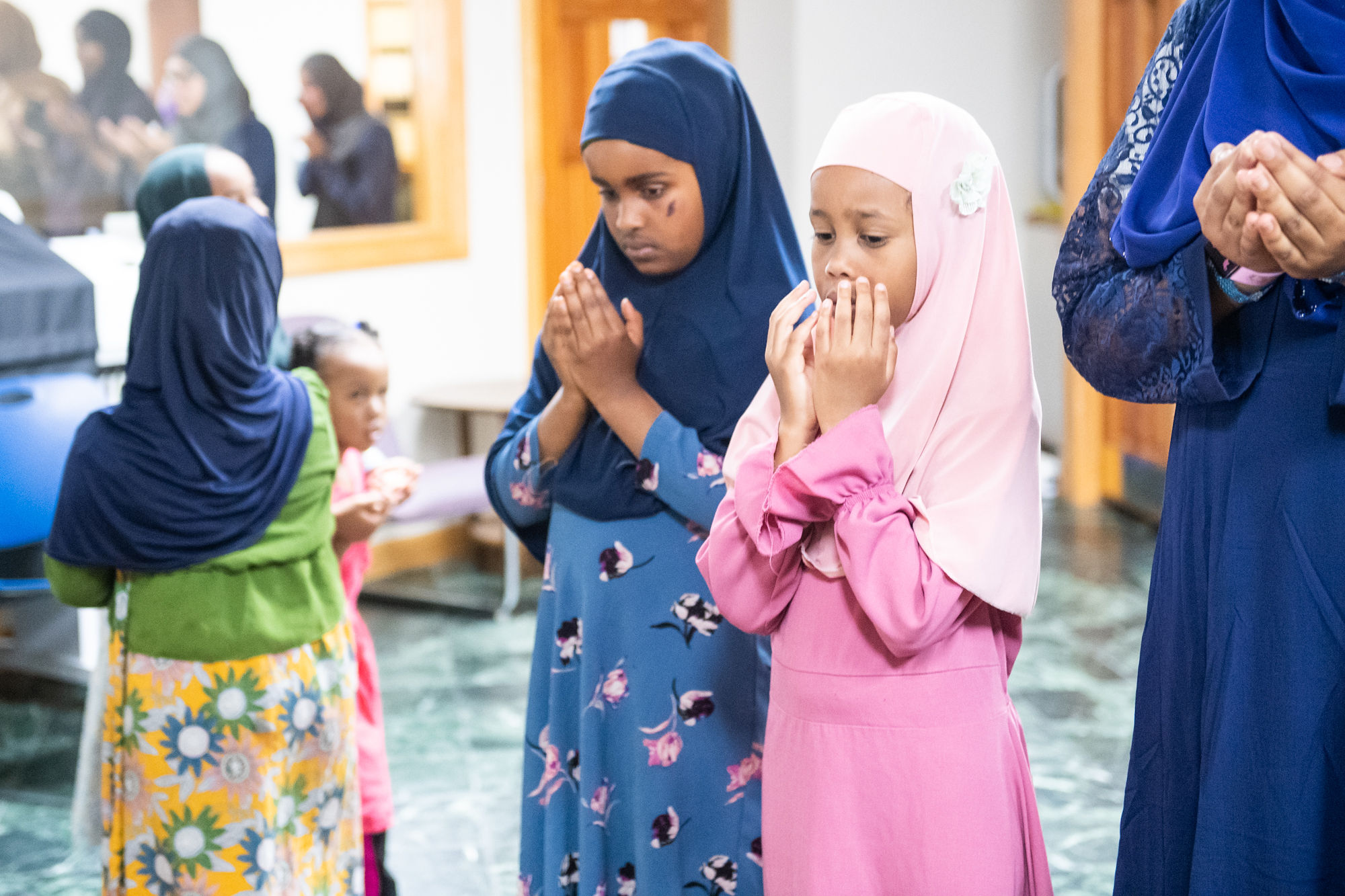 Women and girls make dua, requests, to God for the victims and their families.  
The Islamic Society of Milwaukee started a GoFundMe last week for the two families with an initial goal of $100,000, Atta said. As of Saturday morning, that fundraiser has raised more than $117,000, reported Julia Marshall for TMJ4. 
ISM extended the goal to $200,000, Atta said. As of today, $162,000 has been raised through GoFundMe. The ISM has also been receiving direct donations for the families, he said.
"The two wives will need a couple of years to get on their feet, take ESL classes and learn employable skills. And they both have young children," he added.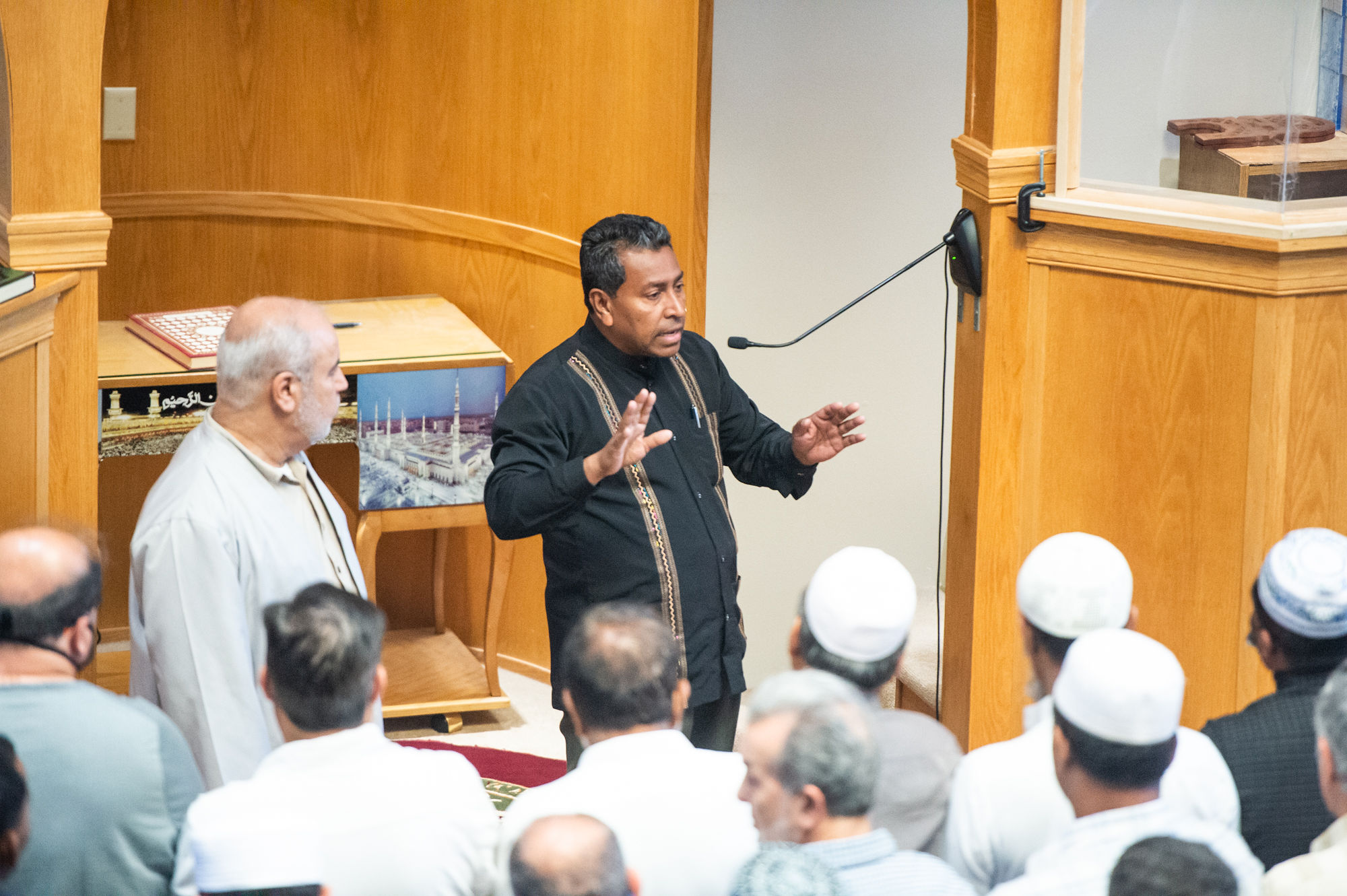 Shaukat Ali, the leader of the Rohingya America Society, speaks to the gathering.
The bodies of the victims were recovered last week: the boy on Tuesday and the two men on Thursday from the Kinnickinnic River, Milwaukee Fire Chief Aaron Lipski said in a press conference.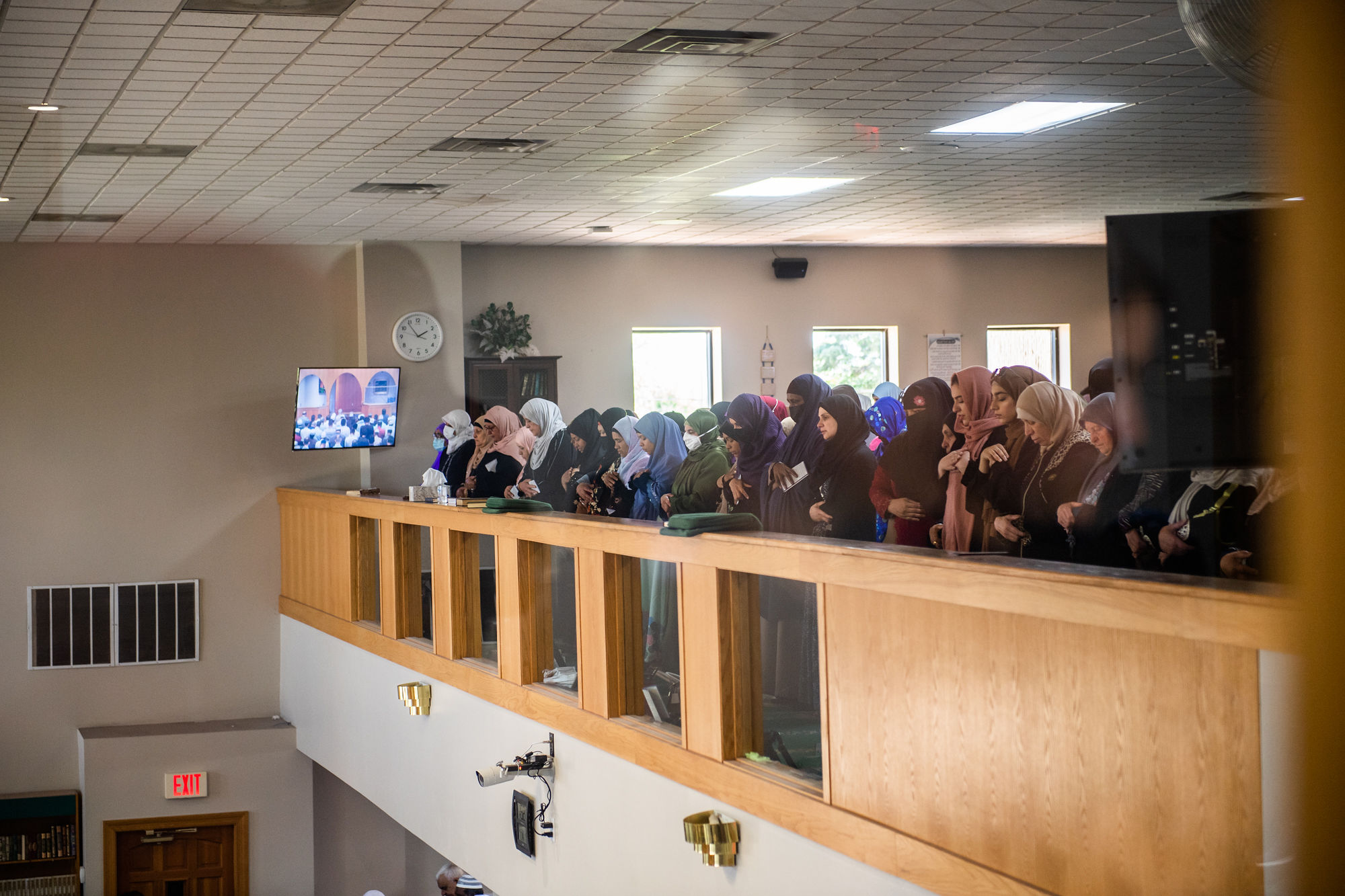 Women participate in the service in a separate section of the mosque that affords more privacy when prostrating in prayer.
The tragic incident received national and international attention. NBC-affiliate TMJ4,  ABC -affiliate WISN 12 and CBS 58 all had cameras and reports at the funeral.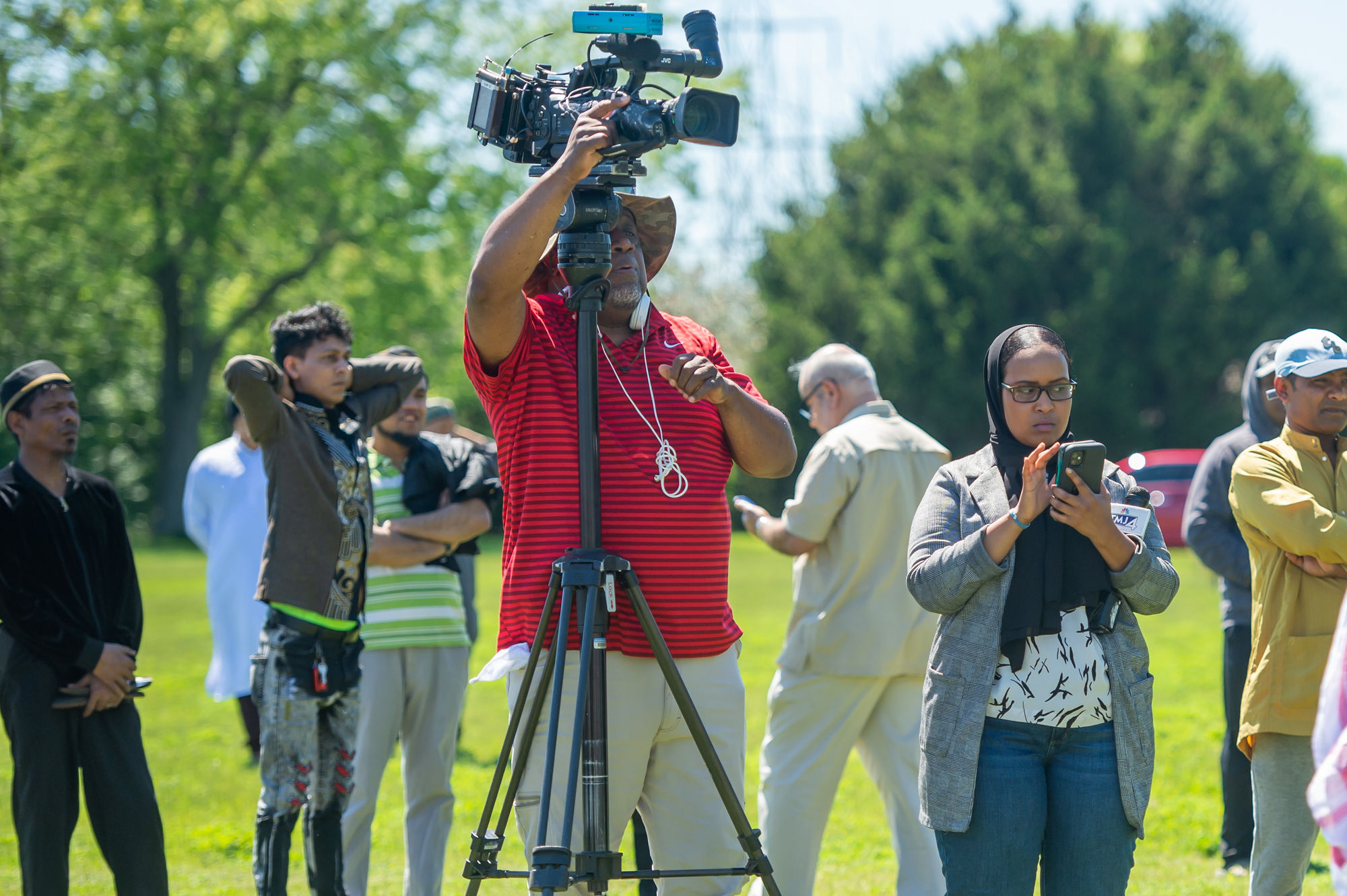 TMJ4 Reporter Ubah Ali, the first on-air hijabi in Wisconsin, covered all aspects of this tragedy.
In addition to adults and children from the Rohingya community and the broader Milwaukee Muslim community, employers and co-workers of the two fathers came to pay their respects both at the mosque and at the burial site.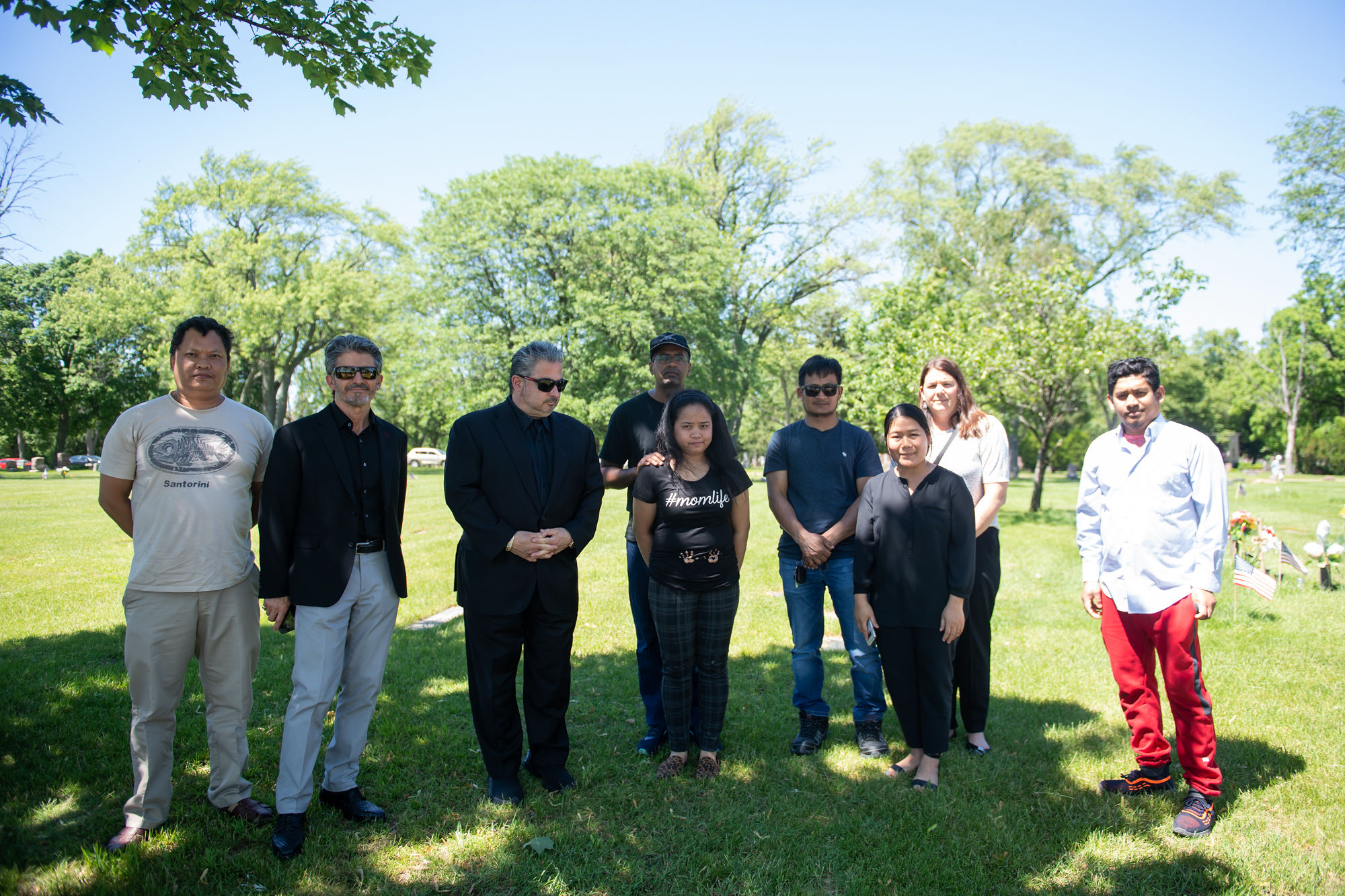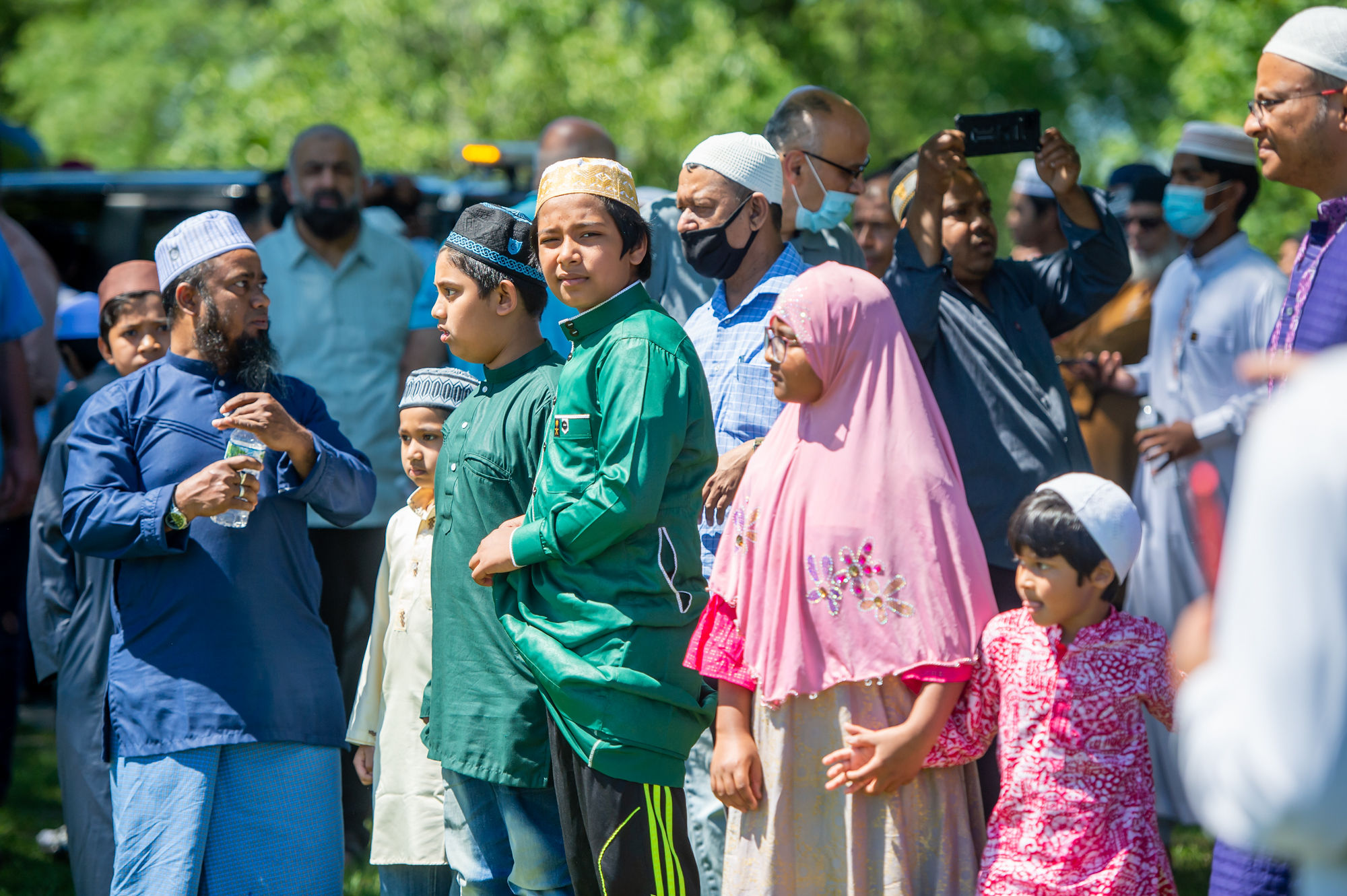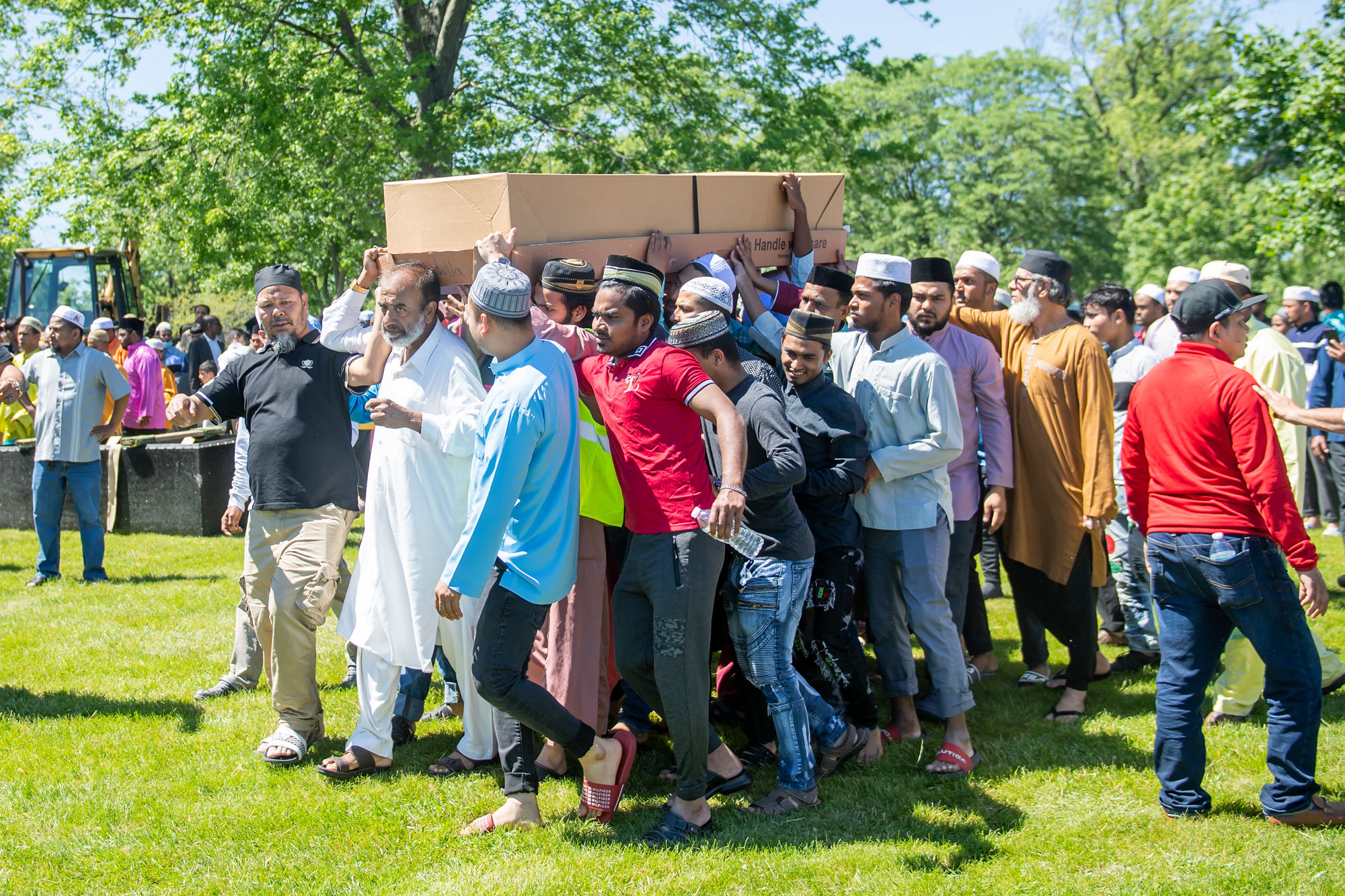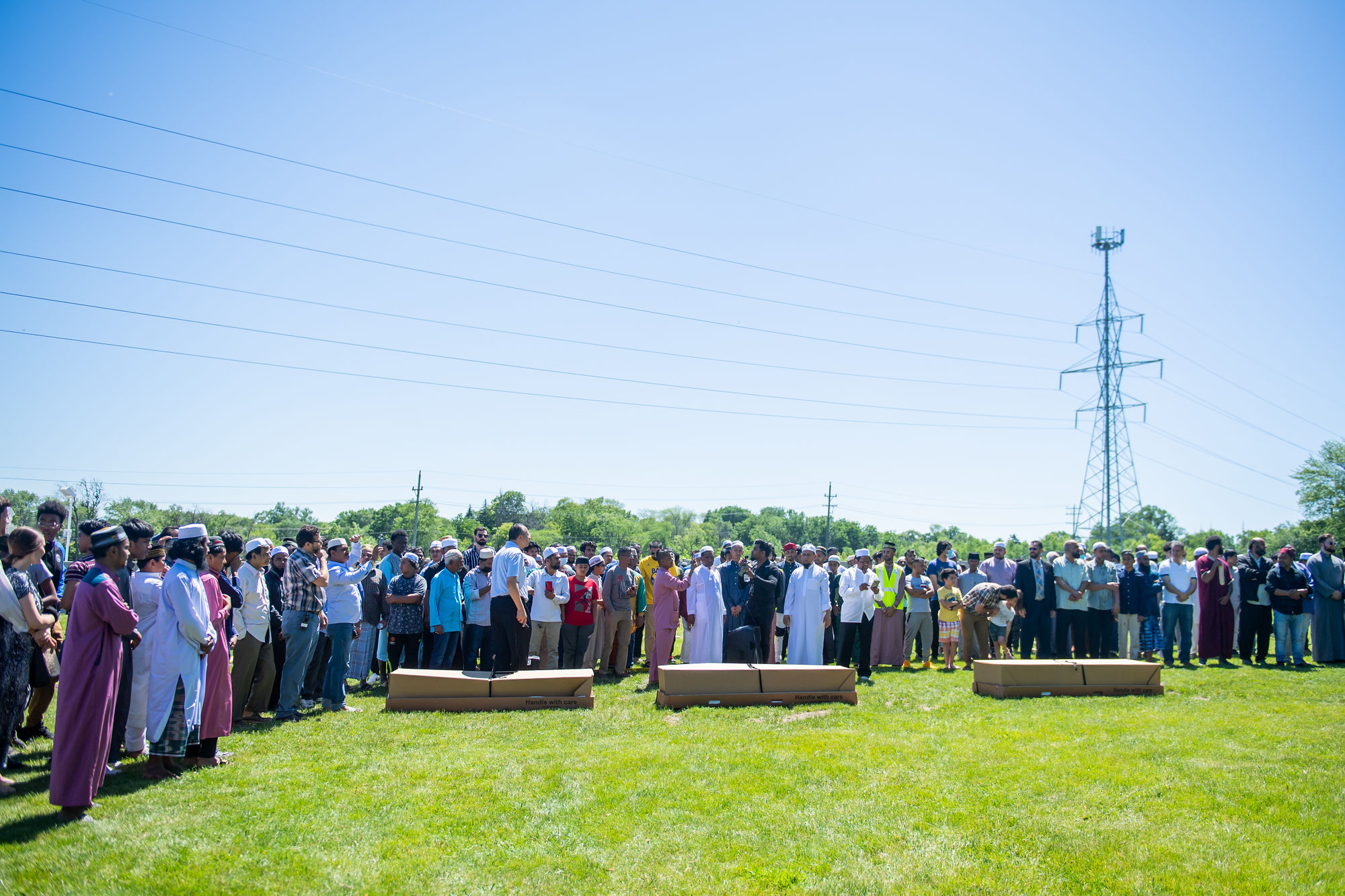 "The Rohingya are a community that has suffered," said one observer about a Muslim ethnic minority who fled persecution, including ethnic cleansing, in Myanmar since the early 1990s. "Many did not have the opportunity to be educated; they are economically underprivileged. But when you see how they come together to support each other, you feel the richness in their culture. They are surrounded with people they can depend on."