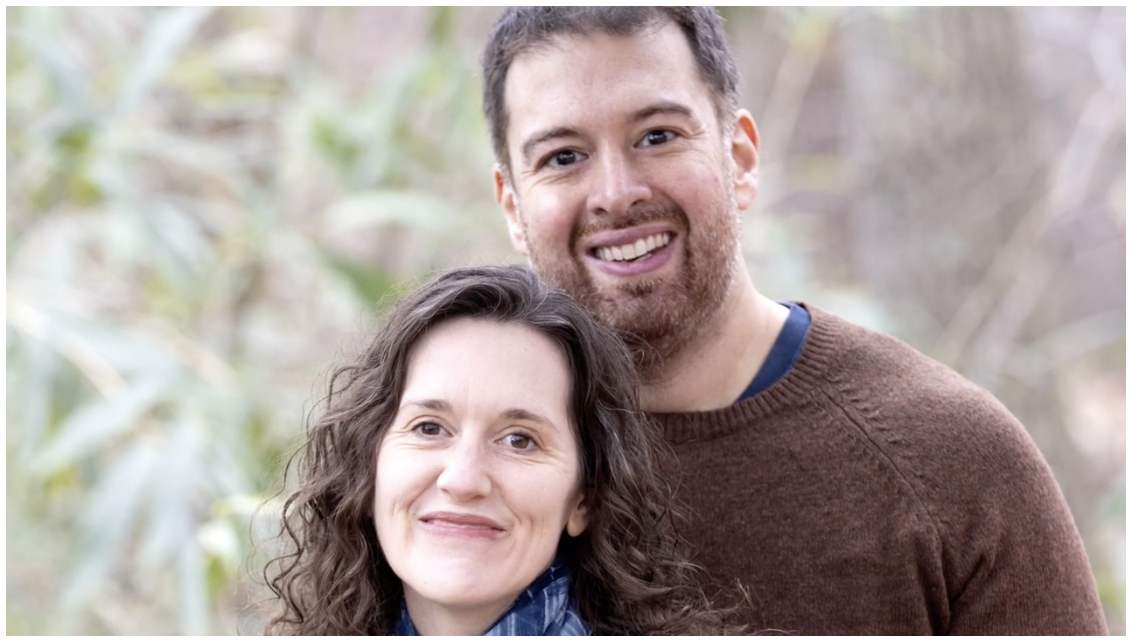 Photo Credit: Marquette University
Husband Ajmel Querishi and wife Jill Rauh are recipients of the national Spirit of Marquette Award.
Ajmel Quereshi, son of a founder of the Islamic Society of Milwaukee, and his wife Jill Rauh were recently awarded a top honor at Marquette University, the Spirit of Marquette Award.
Quereshi and Rauh together received the Marquette University Alumni Association's Spirit of Marquette Award, which recognizes professional and or personal achievement before the age of 40. It is among the highest awards given by MUAA each year.
Quereshi's father, Dr. Mohammed Quereshi, immigrated to the United States from Pakistan in 1953. In the mid-1970s, he helped establish an organization that became the ISM, the largest Islamic organization in Wisconsin. 
"For their commitment to social justice, the Marquette University Alumni Association proudly presents the Spirit of Marquette Award to Jill Raul and Ajmel Quereshi," a voice announced in the 2021 All-University Awards virtual ceremony. 
MU's Alumni National Awards are usually presented in April during Alumni National Awards weekend. Hundreds of alumni and guests gather to recognize award winners in ceremonies in each college and professional school, and the distinguished All-University Award recipients are celebrated at a black-tie dinner. Due to COVID-19 restrictions, Quereshi, Rauh and other All-University awardees were honored in a commemorative video and program.
Fighting for social justice
"Always the heart and core of his personality has been about justice," Ahmed Quereshi, former president of the Islamic Society of Milwaukee and Ajmel's brother, said in the commemorative video. "As a little kid, he was that way. As a college student, he was that way, and he has chosen a career path that helps the others who are underprivileged in our society."
Today Ajmel Quereshi serves as senior council to the NAACP Defense and Education Fund, working in the Washington, D.C. area. "Ajmel's work ranges from fighting for fair housing policies to combatting discriminatory deportation policies," the MU website says. Quereshi is also a professor and director of the Civil Rights Clinic at Howard University School of Law, a board member of the ACLU of Maryland and on the board of the nonprofit FAIR Girls, which cares for human trafficking survivors.
He works on "designated projects that might involve educational rights of disadvantaged students; it might involve prisoner rights; it could involve things such as assisting people who face foreclosures. He does all this kind of work," his brother added.
"What impressed me most about Ajmel is that in our conversations, it was always about social issues and about what could be done to address inequality, to tackle any specific social problem in the city," Dr. Rick Jones, assistant chair and professor of Social and Cultural Sciences at Marquette, said in the video. "Ajmel chose a career with social justice at the center of it."
An article in MU's commemorative program attributes Quereshi's passion for social justice to his personal experiences with "Milwaukee's challenges with segregation and economic disparity growing up on the city's Near West Side and attending the city's public schools. This cemented his commitment to 'working as hard as I can to destroy structures that perpetuate discrimination in our society,' which he has done for nearly two decades as a public interest attorney."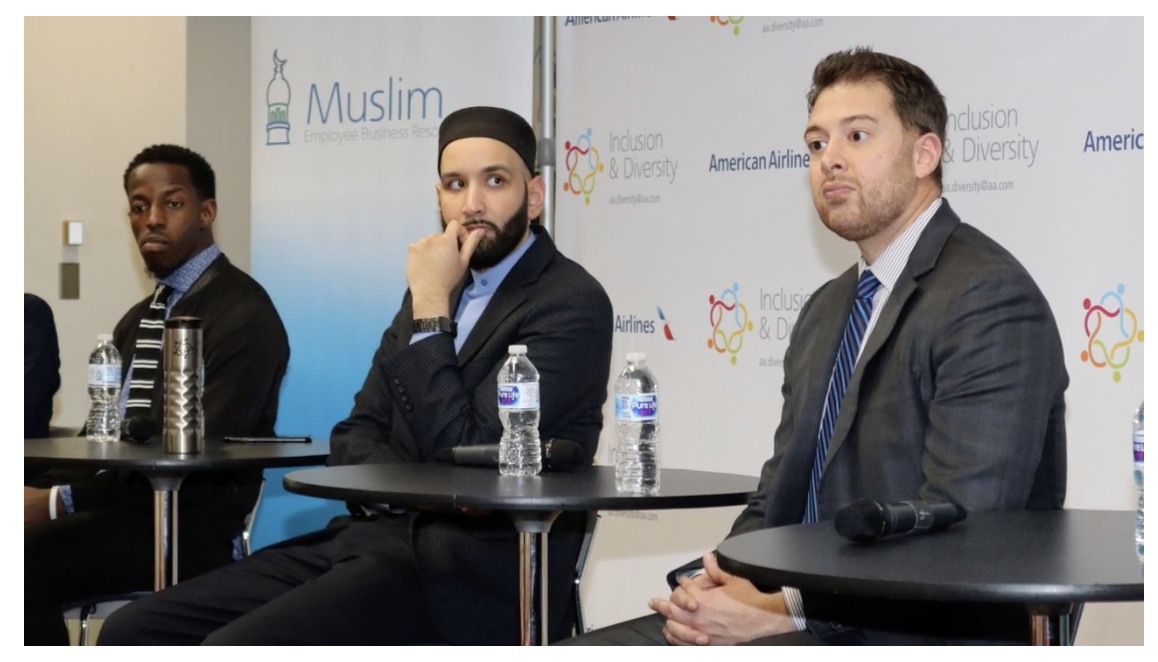 Photo credit: Marquette University
Quereshi's wife, Jill Rauh, also champions social justice and service. She is now the director of education and outreach for the U.S. Conference of Catholic Bishops' Department of Justice, Peace and Human Development. Outside of work, she also leads the children's liturgy at St. Camillus Multicultural Parish and serves on the board of Pastoral Migratoria, a national initiative for immigrant-led parish social ministry.
"For Jill and Ajmel, advancing justice by tackling systematic inequity – and inspiring others to do the same – is a way of life. 'We must move beyond just encouraging service,' Ajmel says, 'to demanding acts of justice,' the MU article says.
An interfaith marriage sealed with common values
Rauh, a Catholic, and Quereshi, a Muslim, met when they were undergraduates at MU. They both participated in student groups devoted to social justice issues.
As Rev. Greg O'Meara, S.J., rector of the Marquette Jesuit Community, explained in the video honoring the couple: "They were on their way to visit a prison because they were both interested in prisoners' rights. And they are on this bus, and they are talking, and suddenly realized, here is someone else as interested in human rights and in the inherent dignity of a person as I am. And that's really where the bond started."
Retired Associate Director of Campus Ministry Gerry Fischer added, "This coming together of two faiths has really expanded her understanding of what justice really means. The thing about living with difference and loving difference confirmed what she had already believed in terms of faith." They soon discovered their similarities, "including a shared commitment to advancing social justice, civil right and a more equitable society, greatly outweighed their differences," the MU article concluded. 
Quereshi and Rauh married in 2008. They both pursued service work and advanced degrees, Quereshi in law and Rauh in international affairs and theology. Today they live in Takoma Park, Maryland with their son, Jamal.
"They are people of integrity and they have made a decision to live their lives for justice and to try to improve the world," Fischer said in the video.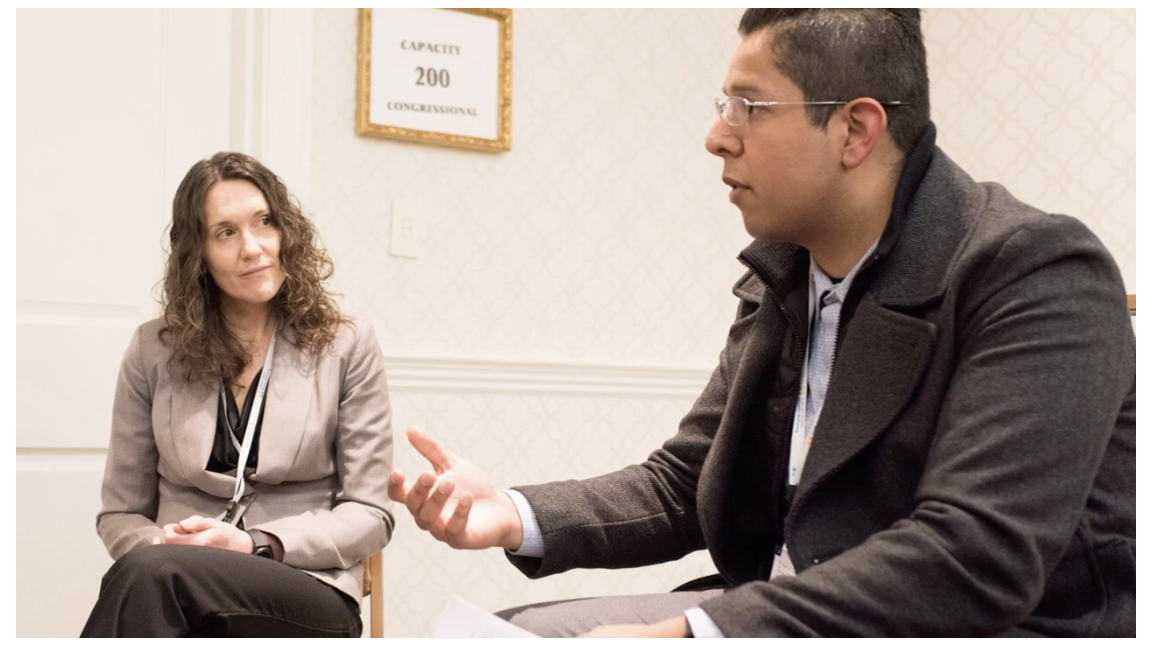 Photo credit: Marquette University
Responding with a message
In addition to thanking family, friends and mentors who they said have shaped them, Rauh and Quereshi had messages for others in their recorded responses.
"This reward reminds all of us of the call to be in solidarity and to support the struggles of those who are at the margins," Rauh said.
Quereshi said the award reminds him "that it's not only about the structures we tackle in society but also the individual human interactions we have on a day-to-day basis, to make sure those human interactions reflect the love that we want to create in the world."
In addition, he had a message for the greater Marquette community. "We went to Marquette at a time that was not so different from the time we are living in right now. It was after the events of Sept. 11, 2001. It was a time when the nation, as well as Marquette, was really struggling to figure out its place in the midst of all that was happening in the world. 
"It was a time of crisis; it was a time of questioning; it was a time of asking hard questions related to who we are and who we want to be. There were some who called for Marquette to become a place where there were only Catholics, of people who represented homogeneity. 
"But there were others, and Jill was one of them. And I think Jerry Fischer, Greg O'Meara, Rick Jones, they were all people who spoke to a different vision of what it meant to be a person of faith. It meant embracing diversity, embracing individuals regardless of that faith, realizing that difference doesn't hurt us, it is what truly makes us great."