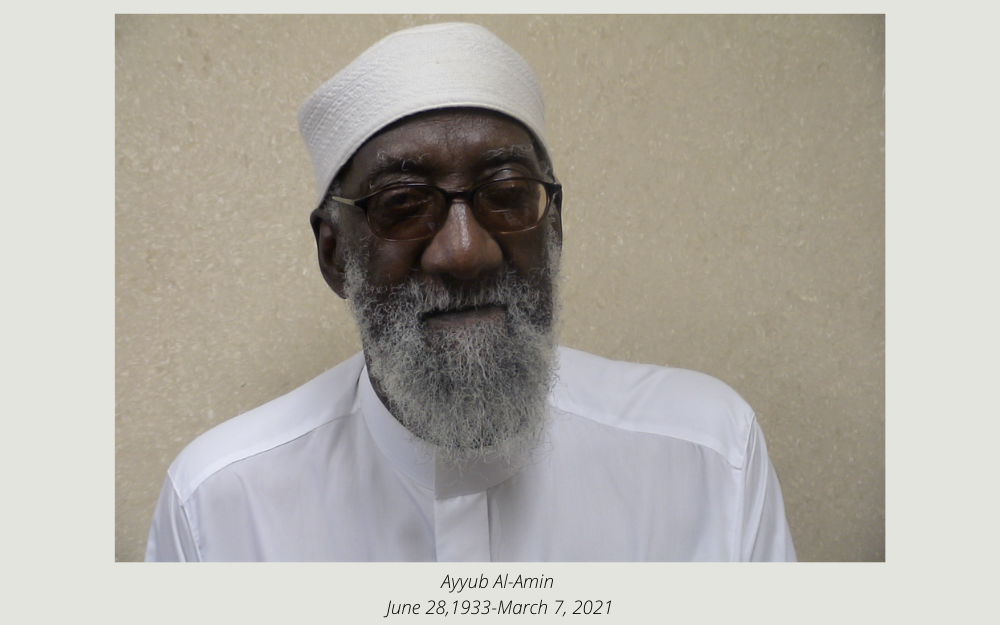 Ayyub Al-Amin, one of the Milwaukee Islamic community's founding fathers, who died at age 87 on Sunday, was especially known for dawah, inviting others to Islam and giving advice and guidance on making good choices.
Al-Amin was called Milwaukee's "pioneer of dawah" by MA'RUF, a Muslim non-profit organization dedicated to improving the quality of life among Milwaukee's most disenfranchised and marginalized communities. He was the chair of dawah in the Islamic Center of Milwaukee's first shura, the key player in the Milwaukee Muslim community's first outreach program, the Islamic Information Service, launched in 1987, and a driving force in the establishment of the Milwaukee Islamic Dawah Center, now at 5125 N. Teutonia Avenue, Milwaukee.
Seen as a father figure by several generations of young people, Al-Amin was known for "practicing what he preached" and "walking the talk," said some who grew up with his influence.
"After accepting Islam, he never looked back," said Dr. Waheeduddin Ahmed, the first president of the Islamic Society of Milwaukee.  "He was a very dedicated Muslim and a very loyal friend."
The early years
Linda Cooper remembers when Al-Amin came into her life in 1973. He was known as Roscoe Simpson at the time. He met her mother Ruby Lee Cooper after he moved to Milwaukee from Flint, Michigan, where he had grown up and worked for General Motors. Ruby was raising her two teenage daughters, Linda and Patricia. "Since then, he has been a father to all of us," Linda said. "He was always here for the family."
A year later, Roscoe and Ruby married. Together they searched for a faith home. After six months, they both embraced Islam and changed their names to Ayyub and Waheedah Al-Amin. They directly donned modest Muslim attire and began living an Islamic lifestyle.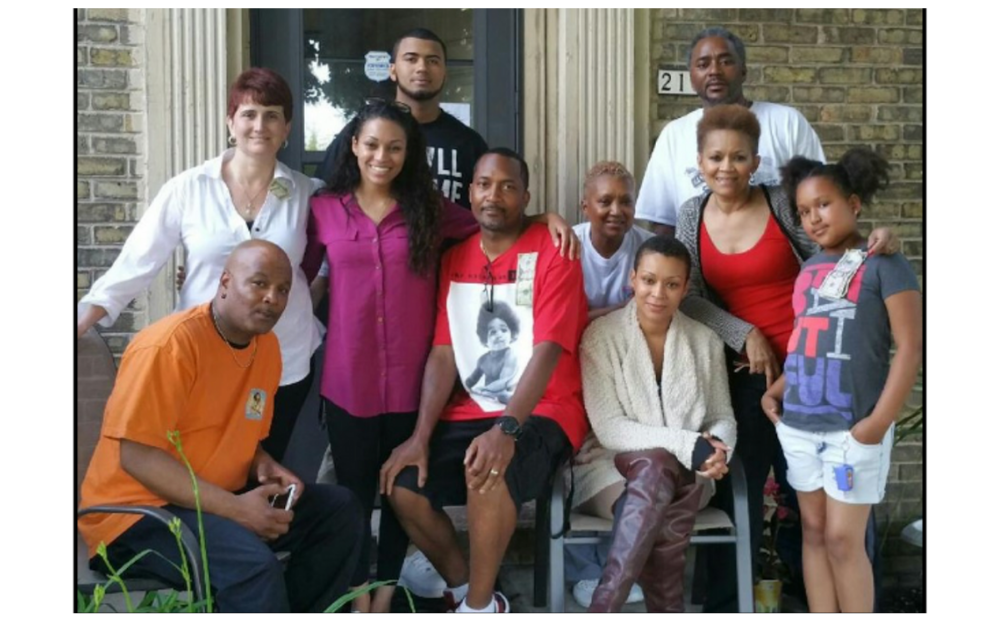 Family members left to right: Darrick, Inez, Ayanna, Mike, Michael, Pat, Ayesha Shanel Marcus, Linda & Arricka
Cooper recalled Al-Amin telling his family, "'I was lost at one point, and I was searching to be a better man. I met some Muslim brothers who introduced me to Islam and I had never experienced such kindness and brotherly love in my life. After that moment, I knew that Islam was the path for me, and I had to tell anyone who would listen what Allah did for me.'"
Al-Amin was handsome man, Cooper said. "Tall, dark and lean, he was never overweight a day in his life, always in good spirits."
Br. Ayyub and Sr. Waheedah became "the dynamic duo," said Kalim Hakim of Milwaukee, whose father Abdul Jalil Hakim and Al-Amin were friends. "They had a big impact."
Building the foundation
Hakim said, "I had a conversation with Br. Ayyub about 40 years ago I still remember well. I was around 26 or 27 then. We struck up a conversation about the needs of the community, what we are doing well to make dawah and what we need to do.
"Since then, I have always thought of him as a visionary, one of those people with a dynamic personality, focusing on what we could achieve.
"He was a visionary who was willing to sacrifice, to actually, literally, put his money where his mouth is. He would donate his time, his money, he would do whatever he could to realize the vision. He was one of the first people to introduce the idea of building a masjid for the community."
Al-Amin and Dr. Waheeduddin Ahmed met in the late 1970s, Ahmed, now 87, recalled. "A few Muslims concerned about the Islamic education of their children made an arrangement at the University of Wisconsin-Milwaukee for a weekend school. While the children were in classes, the parents arranged lectures and studied the Quran. That's where we met."
Together, with a few others, they founded the Muslim Students and Community Association of Milwaukee (MSCA) and served in its leadership. The MSCA and the Islamic Foundation of Greater Milwaukee, another Muslim organization, merged to form the Islamic Society of Milwaukee. Ahmed was elected president and Al-Amin served on the shura.
"We thought dawah was very important for the Muslim community and created a chair for dawah in the ISM shura," Ahmed said. "Br. Ayyub was made the first chair."
Serving Milwaukee's inner city
When the ISM was established on Milwaukee's south side in 1982, Al-Amin felt strongly that "we needed a presence in the inner city," said Hakim. "The ISM was relatively far from a large number of indigenous U.S. Muslims. They needed a masjid close by where they would not have to travel so far to attend Friday prayers."
Patricia Cooper with Br. Ayyub Al-Amin (his stepdaughter)
In the mid-eighties, Br. Ayyub and Sr. Waheedah began holding small dawah meetings in their living room, introducing people to Islam, Cooper recalled. "Their vision of building a community grew, holding meetings in a space in a dental office offered by a Muslim brother. Through faith and persistence, this turned into the Milwaukee Islamic Dawah Center, which has flourished for 35 years and continues to grow. These humble beginnings changed the lives of hundreds of families looking for a greater path of life in Islam," Cooper said.
"Br. Ayyub and Sr. Waheedah faced a lot of opposition but didn't give up," said Rafat Arain, a Dawah Center board member. "He was a great man who always stood up for what he thought was right. Their struggle brought services for the underprivileged in the community, regardless of their religion: the food pantry, now a COVID vaccine site.
"I don't think Br. Ayyub knew when he started in 1992 it would be so successful for so long."
Al-Amin was in charge of the center's daily operations. He was there day and night, making sure everything ran smoothly.
He had his whole family involved, said Cooper, who was in charge of the youth program for a decade—writing grants, planning programs, organizing field trips to see the Bucks play, to baseball games, and collaborating with other inner-city youth organizations. Sr. Waheedah, a psychotherapist, voluntarily counseled people beyond her own clients.
"Our parents started the first Food Pantry by the bus station and kept it going, then a clothing bank—whatever was needed," Cooper said.
The Dawah Center also operates the Ibrahim House Program, which works with Muslim ex-offenders by supporting their faith needs, helping them find employment and providing training in leadership development.
"We were there for anyone. My parents left many milestones."
After 41 years of marriage, Sr. Waheedah died in 2014. Br. Ayyub carried on, caring for his family and community, Cooper said.
The Islamic Information Service
Al-Amin, with Ahmed and Ali Lubbad, also initiated the Islamic Information Service, where people could call to get information. "Br. Ayyub manned the phone night and day, 24-7," Hakim said.
It was first operated out of a grocery store owned by Al-Amin and Lubbad. When they closed the store every evening, the phone transferred to Al-Amin's house. Calls were answered live at any time.
The service "bore fruit in liaising with many segments of society: individuals, churches, synagogues as well as the media," Ahmed wrote in a history of Milwaukee's Islamic community. "It became the frontline liaison agency in public relations as well as for dawah in Milwaukee."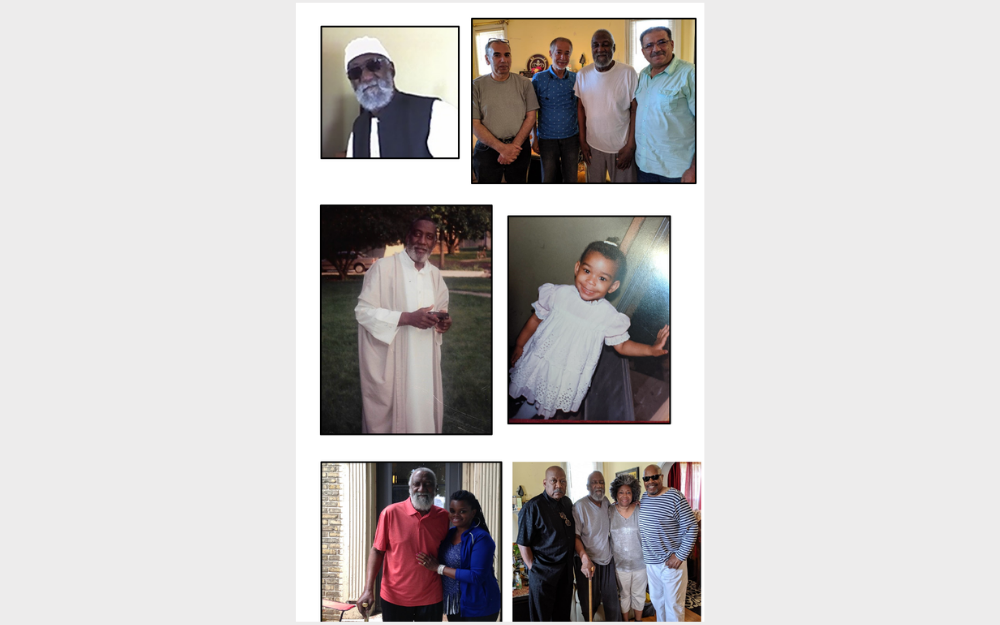 Mentoring others
"It is important for people to know how much he cared for us young people," Ameera Ahmed said. "He was a surrogate parent to us, even if he would drive us crazy sometimes. There were so many kids who felt that way.
"I can always remember him asking me how we're doing and what we are up to. It would feel annoying, like a parent. But when you grow up you know what it means. It is really good to have someone who has your best interest in his heart. That was one of the amazing things about him."
"He concentrated on helping the community, especially young people" said Mahmoud Malas, who served on the Dawah Center's shura. "He had a group that went to prisons and talked to troubled kids."
He could be a strong advocate for them, Malas added. "He was respected by everybody. If he said something in a meeting, everybody listened."
Sheik Zakaria S. Nuradeen, an imam of the Dawah Center for many years, remembered Al-Amin's strong influence. "One thing I will never forget is that nobody could smoke even outside the center. And everyone knew it. No one would dare.
"You could not come here when you were not morally good without him talking to you," Nuradeen said. "I remember some people who came to ask for copies of the Quran. Br. Ayyub game them to them. Then one day they were saying, 'Heaven is here. There is no other heaven anywhere else.' Ayyub told them to give back the Qurans. He did not have patience with anything that conflicted with Islam."
The right blend of strength and humility
"We really lost a very important person in Islam," Nuradeen said. "He was able to bring people together. He would welcome everyone no matter what tribe, what race. We had Indians, Pakistanis, Arabs, African Americans. Everyone was welcomed.
"We will be missing his support," Nuradeen continued. "He gave his support generously anytime – financially, spiritually, personally."
Al Amin was a man "with a lot of internal strength," Hakim said. "If he believed something should be done and could be done, he would not stop.
"That drive was balanced with a sense of humility and compassion. Sometimes he would take a strong position but he would check himself. If he found his opinion to be incorrect, he was ready to listen and he would be the first to apologize. But personal opinions didn't matter much to him. He would want to know what the Quran and hadith said."
Al-Amin sometimes gave the sermon at Friday prayers, Ahmed recalled. "He would speak from the heart and it was very effective. That was a wonderful thing.
"He was a very intelligent person, well-aware of current affairs, the politics and the sociology," Ahmed said. "He was quite prepared for the leadership tasks he took on."
"He always listened and was humble," Malas said. "When fundraising, he never pressured people. He told them the story of the Dawah Center and what we were trying to do. He made them feel comfortable and let them decide if to support us."
At the same time, he never hesitated to speak his mind, Cooper said. "He would always say, 'As I live and breathe' when he saw something that was extraordinarily good or extremely stupid."
Friends and family described him as loyal, down-to-earth and compassionate, a strong leader and a humble servant. His legacy lives on in the many lives he changed and in the growth of Milwaukee's Muslim community.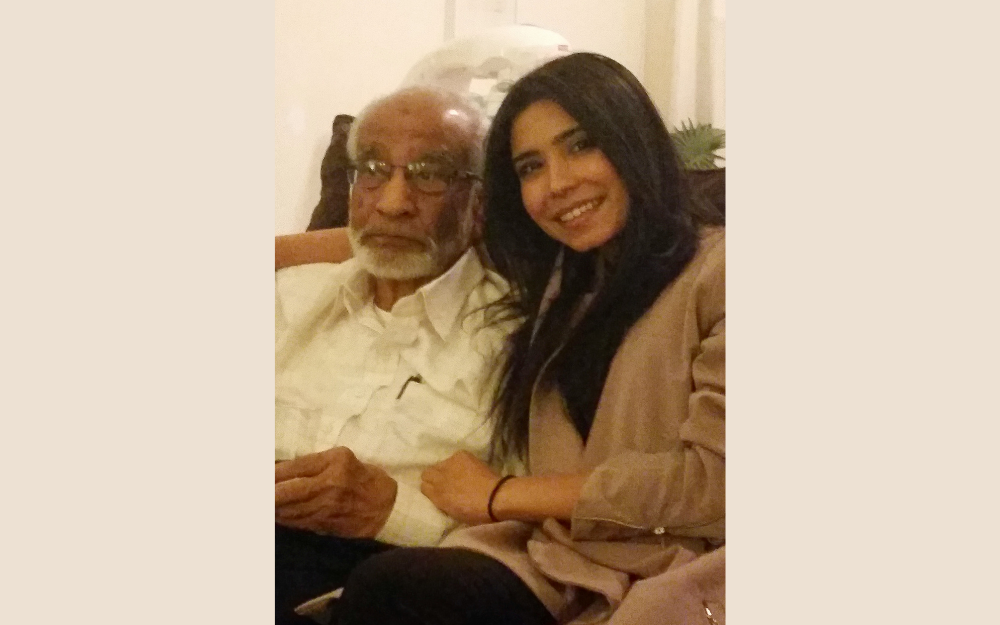 Dr. Waheed Ahmed, Al-Amin's friend and his daughter Ameera, who said she appreciated Al-Amin's influence on her life