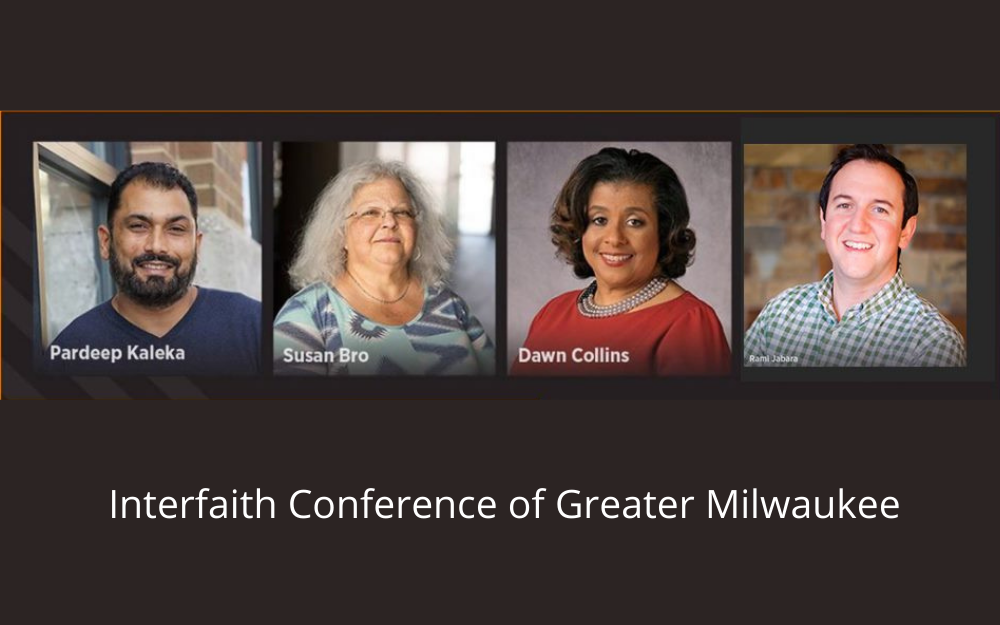 With America's contentious presidential election less than three weeks away, hate-filled rhetoric is on the rise, and so are hate crimes. Families of hate crime victims and community members have decided to do something about it.
The Federal Bureau of Investigation defines hate crime, as a "criminal offense against a person or property motivated in whole or in part by an offender's bias against a race, religion, disability, sexual orientation, ethnicity, gender or gender identity." Hate crimes are the highest priority of the FBI's civil rights program "because of the devastating impact they have on families and communities," states the FBI website.
Violent white supremacy is the most persistent and lethal domestic threat, reaching an urgent new level, according to an October 2020 report released by the Department of Homeland Security.
A movement spearheaded by families of victims, faith-based organizations, and community groups has joined together to hold a series of national conversations addressing racism, Islamophobia, anti-Semitism, and other biases.  "Not in Our Town" (NIOT), a media and community engagement project, in partnership with the Interfaith Conference of Greater Milwaukee, and other sponsors, held its first conversation in August. Its second conversation was yesterday.
The first conversation featured families of hate crime victims, who spoke out on changing hearts, minds, and the law.
"There is an under-reporting of hate crimes and it is much lower than we really think it is," said Pardeep Kaleka, the executive director of the Interfaith Conference of Greater Milwaukee and the son of Satwant Kaleka, who was killed in the 2012 shooting attack on the Sikh Temple in Oak Creek, Wisconsin. Six people were killed and four were wounded during a worship service.
"We need to have this conversation," Kaleka said. "But more importantly, we need to have this legislation progress forward." He was referring to the Jabara-Heyer No Hate Act to improve hate crime reporting and prevention, a bipartisan bill proposed in June 2019 that would result in grants for states to establish hate crime reporting hotlines, and authorize funding for state and local law enforcement to develop policies on identifying, investigating and reporting hate crimes.
Family members of both Khalid Jabara and Heather Heyer, hate crime victims for whom the bill is named, participated in the August community conversation: Rami Jabara, the brother of Khalid Jabara, who was killed by his neighbor in a 2016 hate crime attack in Tulsa, Oklahoma, and Susan Bro, the mother of Heather Heyer, who was killed in 2017, when a terrorist deliberately drove his car into a crowd of people who had been peacefully protesting the Unite the Right rally in Charlottesville, Virginia. Both murders were prosecuted as hate crimes, but neither was reported as such in official government statistics.
The mothers of the victims, Susan Heyer and Haifa Jabara, jointly wrote an article in The New York Times to call for passage of the federal legislation to improve reporting.
Dawn Collins, the mother of Second Lieutenant Richard Collins III, was also on the NIOT panel. Her son, who was Black, was stabbed to death in 2017 while waiting for an Uber in College Park, Maryland. His assailant was Sean Urbanski, a white man who had ties to a Facebook group called "Alt Reich: Nation."
The Maryland legislature passed a bill in Collins' name that expands the definition of a hate crime to include crimes that are "motivated either in whole or in part by another's race, color, religious beliefs, sexual orientation, gender, disability, or national origin, or because another person or group is homeless."
In addition to sharing their personal stories of grief and loss, the families spoke about the challenges of hate crime reporting and prosecution and the value of community action in support of families and individuals targeted by hate.
The second NIOT community conversation, held Oct. 15, focused on how to be proactive in our local communities in the face of escalating conflict.
In promotional material for the conversation, NIOT cited recent events, stating: "Evidence of the spiraling threat became clear as a plot to kidnap Michigan Governor Gretchen Whitmer, start a civil war, and detonate explosives was uncovered and thwarted by federal law enforcement."
Not In Our Town, Over Zero, the Divided Community Project, Interfaith Conference of Greater Milwaukee, and other organizations presented action tools and communications strategies for building resiliency in communities facing hate and division. To see a recording of this talk, visit the NIOT website.
The Council on American-Islamic Relations (CAIR), the nation's largest American Muslim civil rights and advocacy organization, is very active in responding to hate crimes and not only those against Muslims. This summer, CAIR called for hate crime charges in the case of a biracial woman who said she was burned with lighter fluid in downtown Madison. The investigation was dismissed earlier this week due to a lack of evidence to prove the charges.
In a  press release about the case, CAIR Communications Director Ibrahim Hooper said:
"Hate crime charges must be considered whenever there appears to be a bias motive for an attack, and particularly at a time when minority communities are increasingly being targeted by hate."
Hooper noted that the Washington-based civil rights organization has reported an unprecedented spike in bigotry targeting American Muslims, immigrants, and members of other minority groups since the election of Donald Trump as president.
The current "toxic environment" has put many groups at risk, Hooper said.
"CAIR and the American Muslim community are standing in solidarity with all those challenging anti-Black racisms and white supremacy," the press release said.