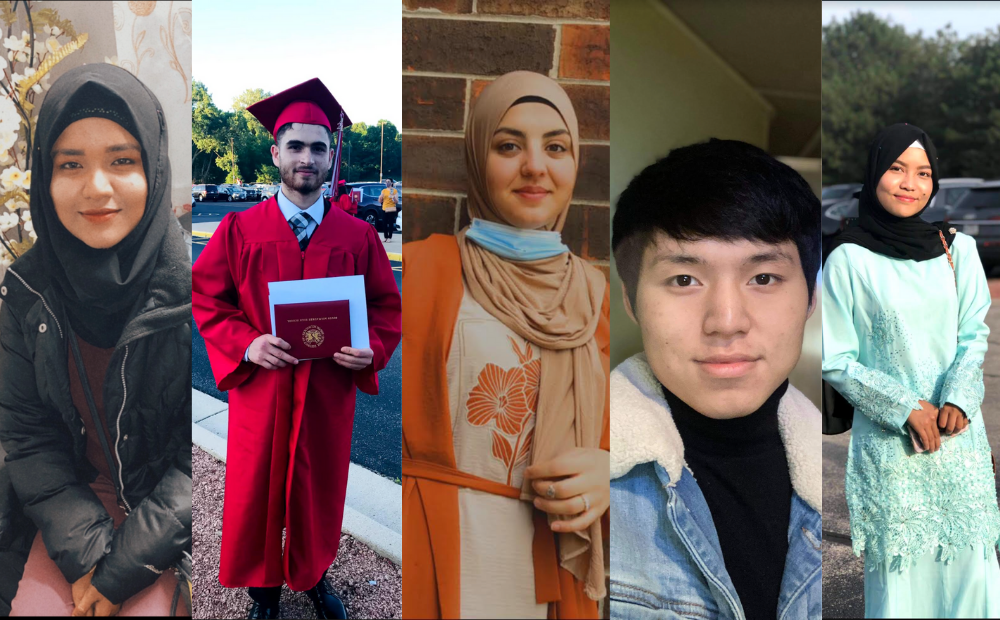 Dr. Ahmad Nasef Scholarship winners: Fatimah Abdul Manan, Bashar Hamdoun, Safanah
Ahmad Alabbas, Daniaye Lah and Mala Lue
Hanan Refugee Relief Group announced five winners of the Dr. Ahmad Nasef Scholarship Sept. 1. This first group of Nasef Scholarship recipients all came to the United States as refugees, overcoming significant obstacles to demonstrate success in their academic careers, a strong work ethic and a desire to contribute to others.
Hanan Refugee Relief Group is an all-volunteer humanitarian organization that works to aid refugees as they transition into contributing members of their host communities. Its Milwaukee Chapter raised $25,000 for a scholarship fund named in honor of Dr. Ahmad Nasef, an early champion and lead supporter of Hanan's Milwaukee chapter who died in January of advanced kidney cancer.
"After the passing of Dr. Ahmad Nasef, we decided to form a scholarship in his name to help refugees," said Sheila Badwan, the lead of Hanan's Milwaukee chapter. "He was our biggest supporter. We wanted to honor him and decided to give out scholarships in his name."
Scholarship winners were chosen based on criteria that included evidence of their hard work and commitment to their studies and activities, including volunteerism, Badwan said. The awards are opened to refugees of all ethnic backgrounds and religions, she added.
Each recipient was awarded $2,000 to be paid directly for tuition, books or other academic expenses. The remaining money will go into a fund to establish an annual scholarship award. Contributions to the Dr. Ahmad Nasef Scholarship Fund to support the annual awards are welcomed here.
Dr. Nasef's wife Charlotte and his sons Mohamad and Omar were invited to grant the first scholarships. Scholarship committee members Orusa Mozaffar Hassan and Mohamad Hamed also participated in awarding scholarships in the online ceremony.
SEA Literacy, an organization founded in Milwaukee in 2011 by a landlord who noticed his refugee tenants were largely isolated, provides tutoring in English as a Second Language and academic subjects, as well as mentoring to refugees. It collaborated with Hanan Refugee Relief Group in promoting the scholarship to potential applicants.
Evelyn Price, who is responsible for SEA Literacy's educational programming, met Dr. Nasef at Damascus Gate, a restaurant on Milwaukee's Southside he opened to create jobs for refugees. "When I met him, I had no idea of the magnitude of his graciousness and community- and future-orientation," she said in an interview following the awards ceremony. 
"It is so amazing to me that many of the winners have been here six years or less and have accomplished so much. I am just so proud of them.
"Going to college is a stretch for these young people. They are all aware of their parents' sacrifices. This scholarship will help these young people with their needs to buy books and other expenses without having to ask for help," she added.  "It also says to them, 'We believe in you, support you and want to see you succeed,' that what they are doing is important."
And the winners are: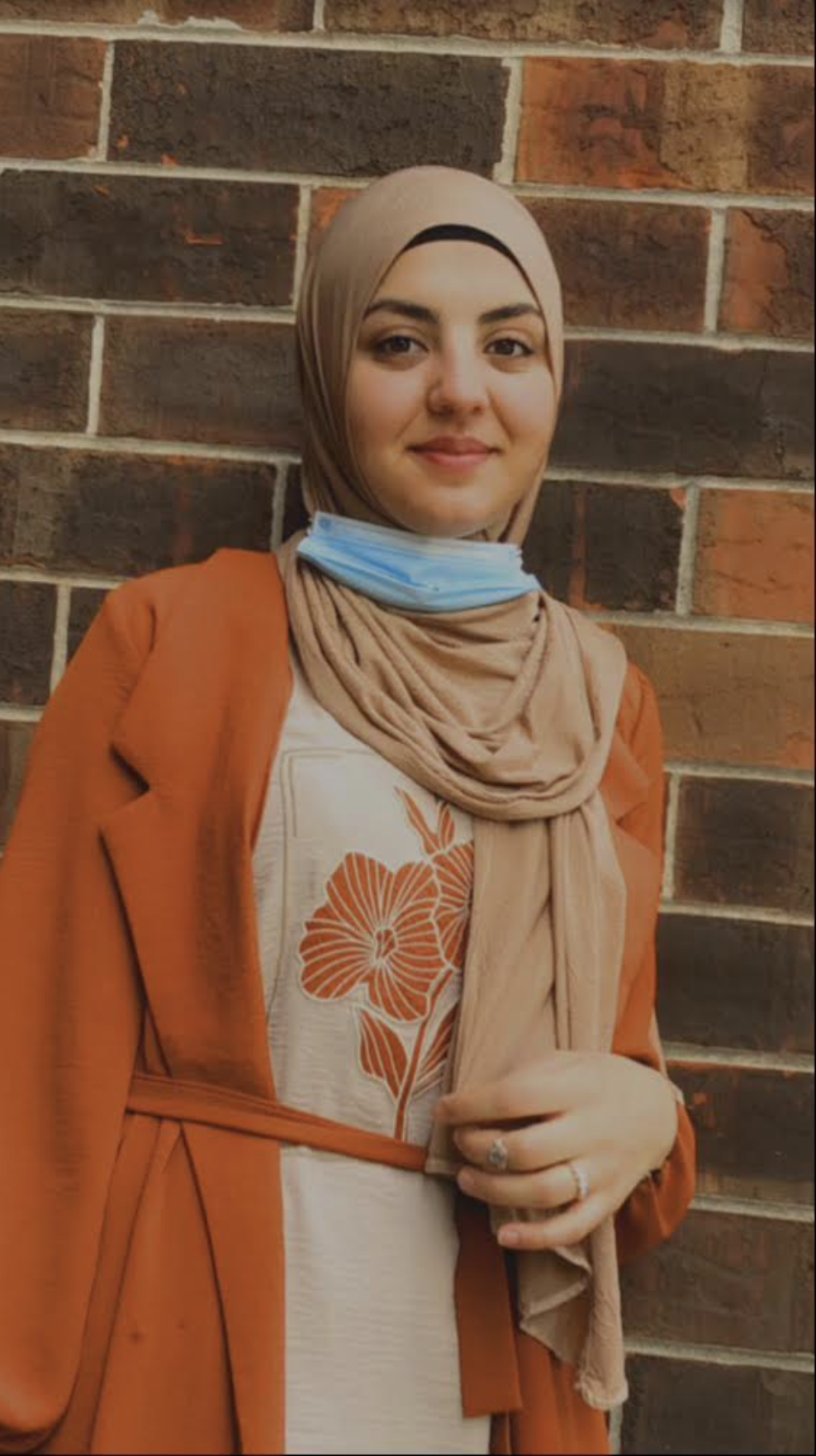 Safanah Ahmad Alabbas
Safanah Alabbas, 18, is a Syrian refugee who came to the United States over five years ago. She is one of eight siblings and the first to attend college.
She is studying nursing at the University of Wisconsin – Milwaukee.
When Alabbas was 10 years old, she moved with her family to Jordan where they spent three months in a refugee camp then moved to a home in the city Kerak, where they stayed four years. They moved to Wisconsin in 2016.
When she arrived, she only knew how to say, "Hi" and "Bye" in English, she said. In middle school, she started English as a Second Language classes.
She earned a 3.4 GPA at South Division High School, where she participated in leadership on the Cardinal Council and was a member of the multicultural club. 
"The scholarship is going to help me with a lot of things to start off with a good year," Alabbas said.  
"When I graduate from nursing, I would like to go back to my country for a couple of years and help," she said.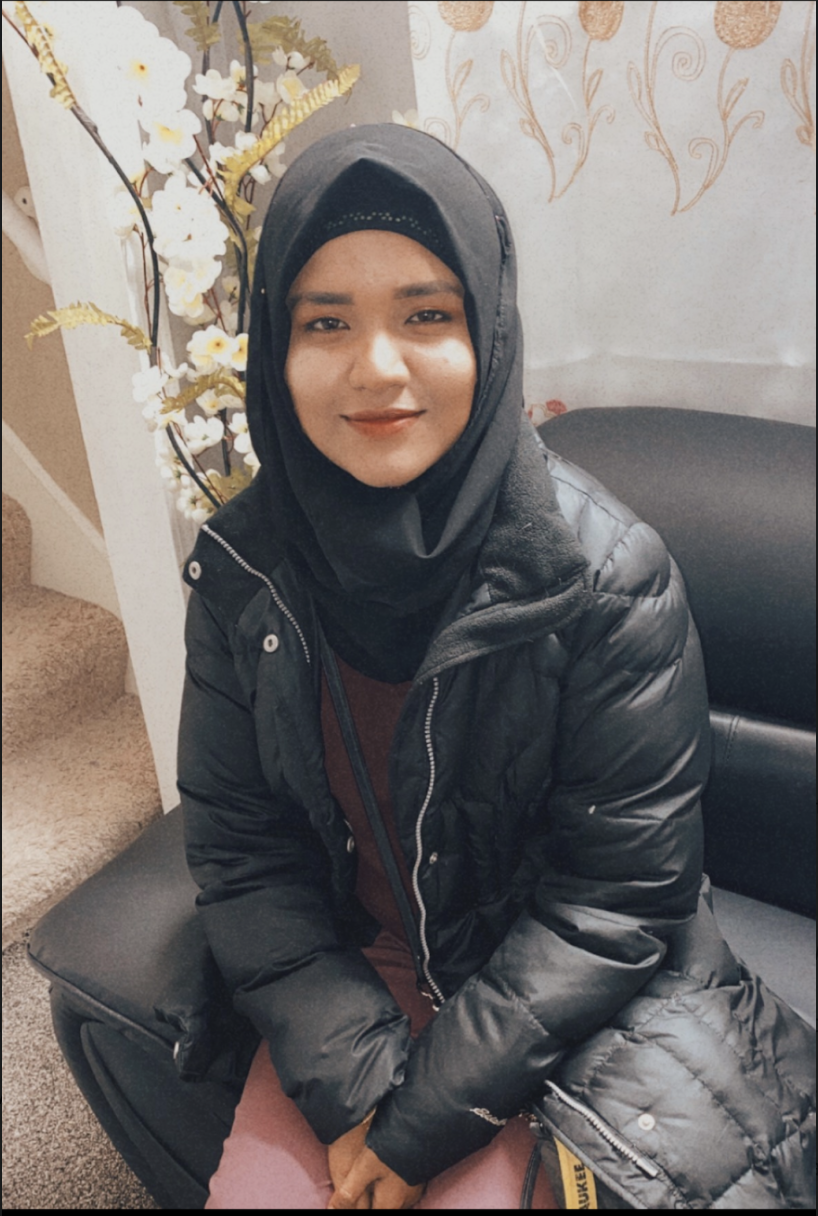 Fatimah Abdul Manan
Fatimah Abdul Manan, 22, from Myanmar, was 6 when her family moved to Malaysia, where they stayed for seven years before migrating to the U.S. 
She remembers some of the challenges her family faced in Malaysia. There were many rules about how to live as a refugee, she said. Refugees couldn't work or go to public schools. Private schools were far too expensive. Navigating the refugee process took lots of time and expense. Papers had to be filed in English and the responses were in English, so translators had to be paid. Many people were trying to get out. 
"My mom didn't want our lives to be like hers," Abdul Manan said. "She wanted us to have a better life."
Abdul Manan was in eighth grade when they arrived in the U.S. A leader of Wisconsin's Rohingya community met them at the airport. Organizations helped them navigate the process. She only knew two words: yes and no.
In 8th and 9th grades, an interpreter who knew Burmese worked with her at school and offered additional tutoring on Saturdays, explaining lessons from the week she had not understood. 
In 10th grade, she learned about SEA Literacy and joined its programs. She has continued to this day. "It helped me so much," she said.
Now Abdul Manan is a senior at UWM, studying architecture and urban planning. "Last year in civil engineering classes, calculating loads was hard. My tutor, Ms Evelyn, had someone who worked in the field. I studied with him and it helped me get an A in the class."
During her sophomore year, classes went online because of the pandemic. "Teachers posted videos, but it was hard to ask questions. Friends were too busy with their own studies to explain. I could text questions to my tutor who would explain how to do it and what it means."
Abdul Manan decided she would build houses when she was a 10-year-old in Malaysia. She worked with her mom at a factory and the boss asked her mother to clean her house. "It was big and really nice. On our income, we could barely afford a small apartment. My mom said she would like to live in a house like that. I was young but I decided if I ever had a chance, I would build a house like that and give it to her.
"Over time, I realized people around the world struggle with housing. In Myanmar, I lived in a house where dirty water poured in when it rained. It is not where people should live. I want to help people live in better houses."
She also wants to be a good role model for her family. "I am the oldest with two younger brothers and a sister. I am also the oldest cousin in my mom's family. They say, 'I want to be like Fatimah. I will study hard and go to school.' I feel so blessed for the opportunity to be here."
I am the oldest with two little brothers (14 and 13) and a little sister who is 5. I'm the oldest cousin in my mom's family. They'd say, 'I want to be like Fatimah—to study hard and go back to school.' It makes me feel like a role model for them. 
"I feel so blessed for the opportunity to be here. 
"I told my mom, I applied for this scholarship and asked, 'Mom, please do dua for me.' When we knew I received it, I saw my mom's face so happy."
Seeing herself on the cusp of graduating with her bachelor's degree, she said, "I thought no way I could do it. Now I am about to graduate. I am so proud of myself."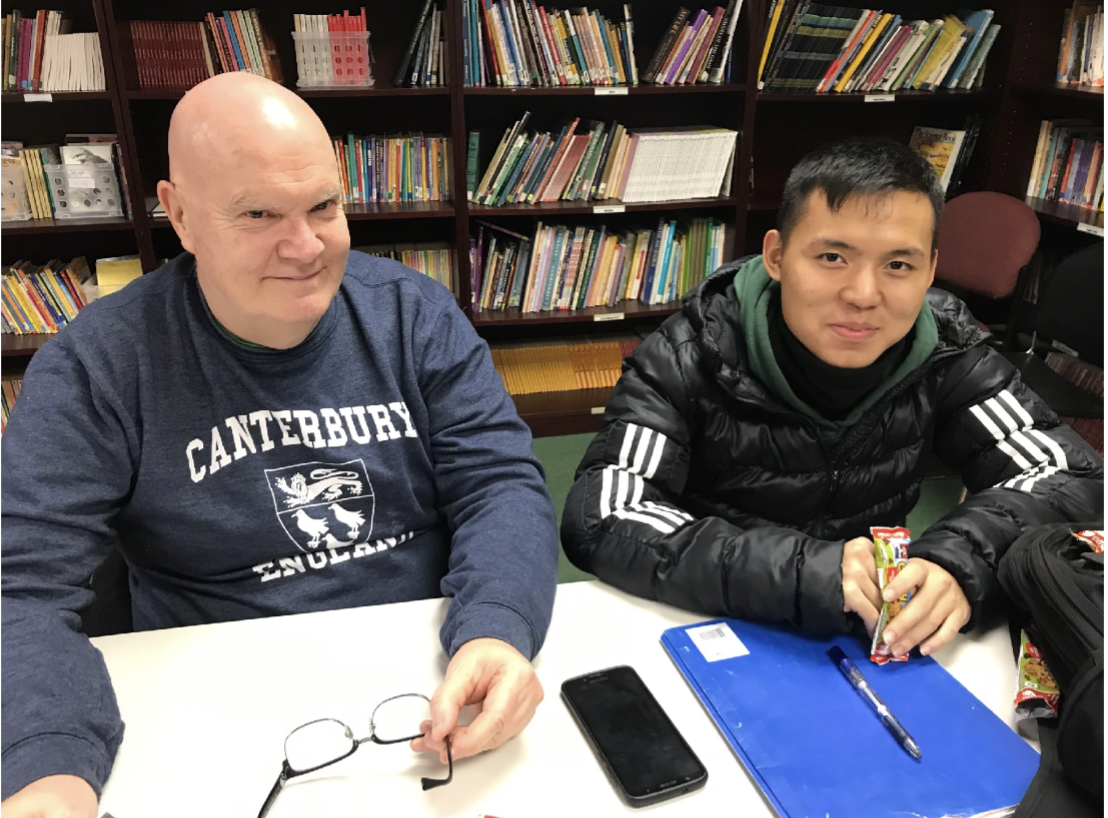 Daniaye Lah with his tutor Steve at SEA Literacy (Photo courtesy of SEA Literacy)
Daniaye Lah
Daniaye Lah, 19, is a freshman at UWM, majoring in civil engineering. He graduated from high school with a 4.125 from Riverside High School, where he participated in the National Honor Society, Upward Bound and College Bound. 
He volunteers at a tutor at SEA Literacy with middle school students and at food pantries.
A Karen refugee (an ethnic group originally from Myanmar), Lah came from a refugee camp in Thailand to the U.S. in 2014 when he was 11. He also didn't speak English when he came to the U.S.
"Although I didn't receive a quality education at the camp, it was better than not getting any at all, which is what my parents were offered," he said. "My mom was never given the opportunity to attend school. On the other hand, my dad was lucky enough to finish 4th grade. So, compared to them, my siblings and I were very fortunate." 
While excited to begin a new life in the U.S., leaving relatives and friends was a sacrifice, he said. 
"My first year in the U.S. is a blur. I couldn't speak English or communicate with classmates or teachers," he recalled. He learned about SEA Literacy from his older brother and joined the next year. "It has greatly contributed to my success," said Lah, who was his middle school salutatorian and was among the top three graduates from his high school.
Lah found his strengths – math and science. That led him to pursue a STEM career, he said.
At SEA Literacy, he has found a place to give back as well as to learn. "Tutoring goes both ways," he explained. "When I have a difficult assignment, I get tutored. I think I can do well tutoring middle school students. 
"Now that I am a college student my goal is to graduate with a bachelor's degree in civil engineering. My family has sacrificed so much for me. My ultimate goal is to find a well-paying job after college so I can take care of my parents and support them financially. 
"My parents had to work very hard in low-paying jobs and they are getting older. I want to support them so they do not have to work anymore. I also want to give back to the community. A lot of people helped me along the way.
"This scholarship shows me that there are people who believe in me and want to see me succeed. I want to thank the people who believe in me, who invested in me and make it possible for people like me to attend college," he said in his acceptance speech.
"It is a great honor knowing Dr. Nasef was an immigrant himself. It shows us we can be successful. He is a great example. I am honored to receive this scholarship."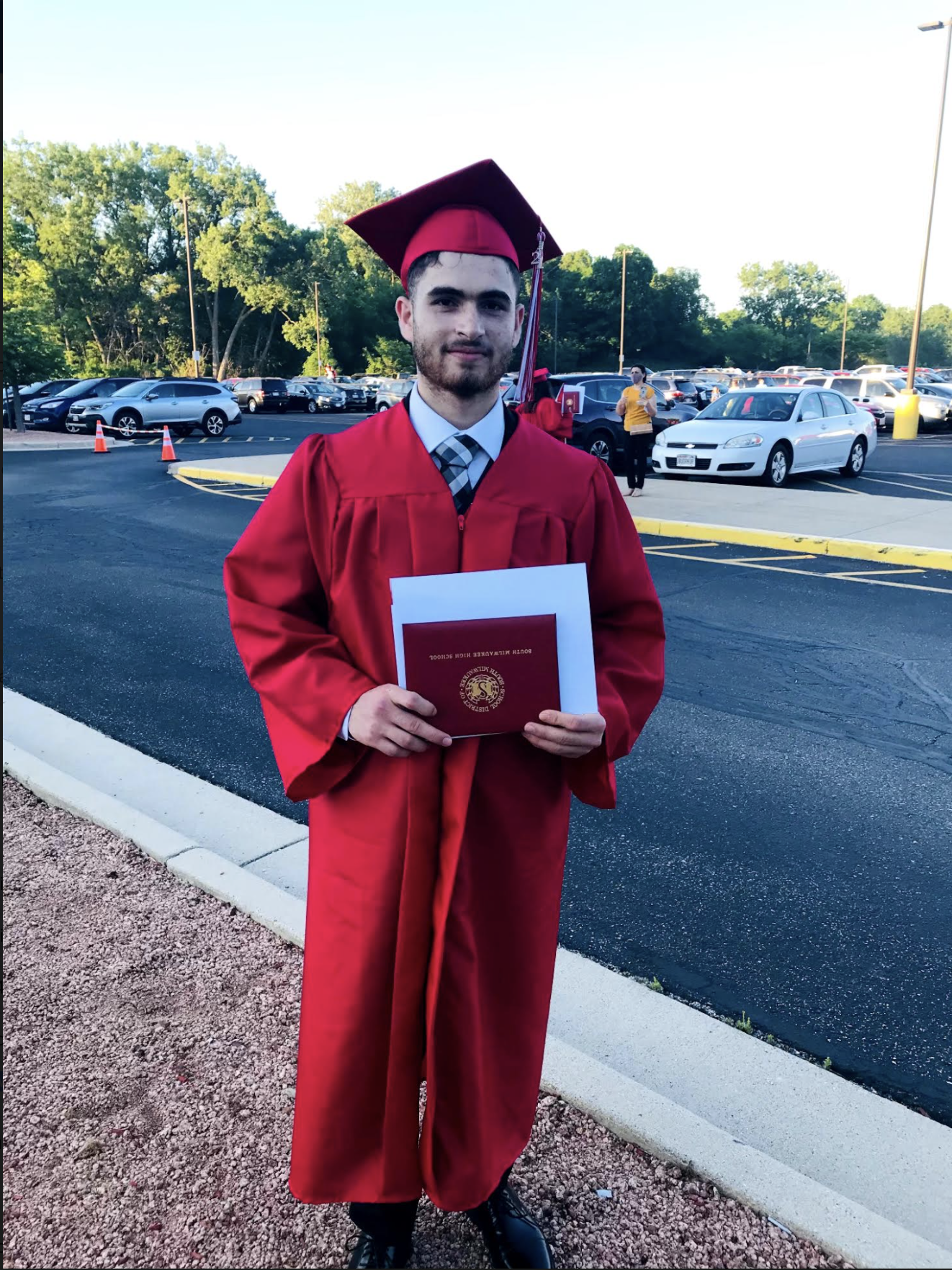 Bashar Hamdoun
Bashar Hamdoun, 18, graduated from South Milwaukee High School. He is in his second semester at Milwaukee Area Technical College, studying firefighting. 
Hamdoun's family fled the war in Syria to a refugee camp in Turkey when he was 10 years old. His family lived in the camp for about three years, he said.
Hamdoun started learning English in middle school after he arrived in Wisconsin. He had an ESL teacher at school but worked hard on his own, reading books and listening to English on his phone. 
When asked what accomplishment makes him most proud, he answered: "Learning English and becoming confident with people." 
He said he is "grateful for the scholarship because it helps him go to college." It was the first time Hamdoun wrote an essay for a scholarship competition and "it felt so good" to participate, he said. "My family is all happy for me."
Hamdoun is the second of 11 siblings. His older brother is studying at Marquette University.
He decided to study firefighting because it is an active job. "I like to be busy," he said.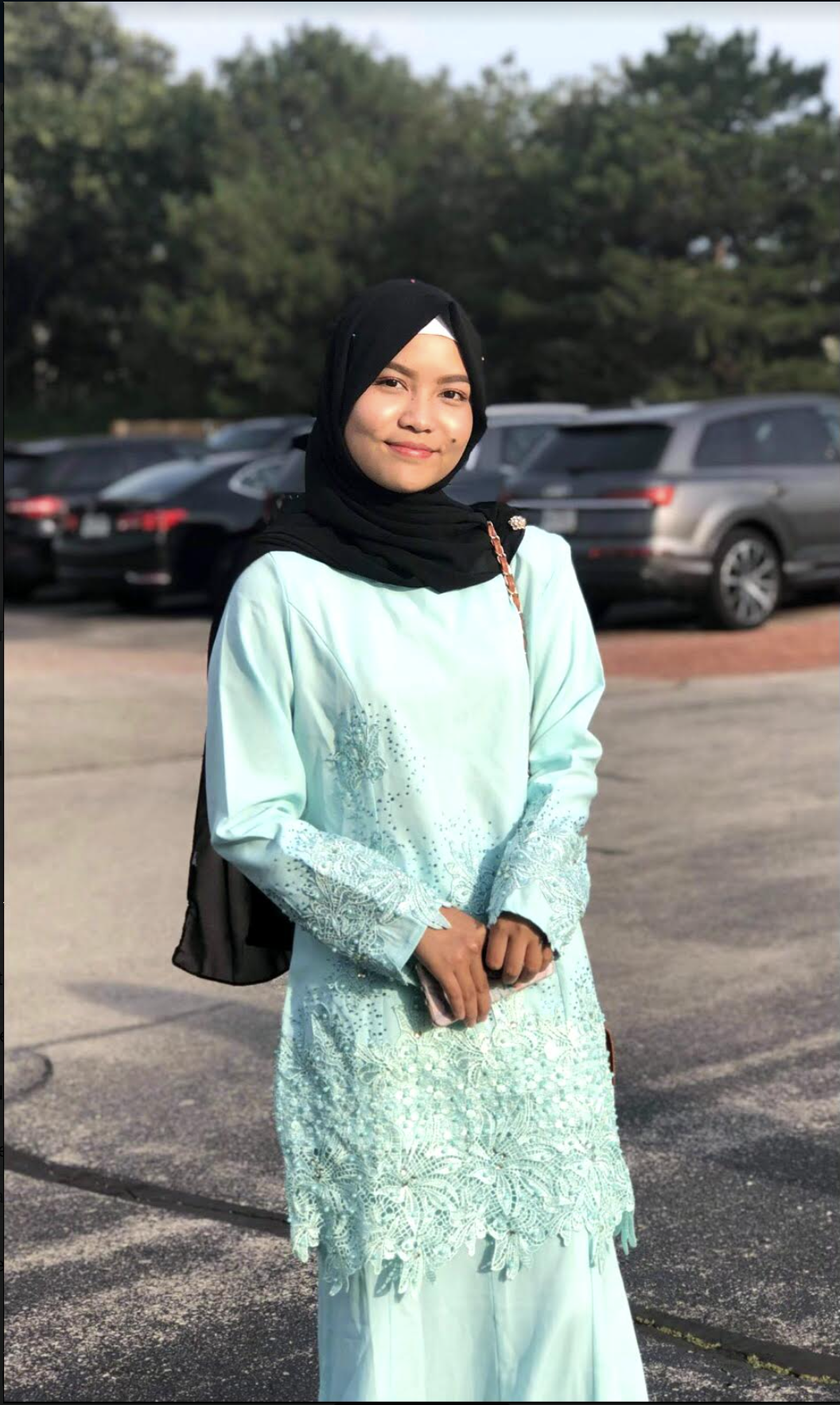 Mala Lue
Mala Lue, 21, was born in Bangkok, Thailand, where her parents were refugees from Myanmar. 
"We moved to the refugee camp when I was 5 years old. We lived there for 10 years until we had a chance to come to this country," she said. She came to Milwaukee when she was 15 with her mother and three siblings.
Although she had a class in English at the school in the refugee camp, the level was very low and she arrived with very weak English, she said. 
She discovered SEA Literacy and is still attending twice a week. "It has helped me a lot with my English writing, professional writing and grammar," she said. "It also helps me be organized with a regular study schedule and a place to do homework without being distracted." 
As the oldest child at home with younger siblings, Lue has many responsibilities. (She has an older sister in Myanmar and an older brother who is married with two children of his own.)
She graduated from Pulaski High School and applied to continue her studies at UWM.
When she learned social workers help people who are poor, she asked if that included refugees and immigrants. When the answer was "Yes," she knew that was what I wanted to do. 
"Having had a difficult life as a refugee motivated me to become a successful person, she said. "Financial struggles are the first challenge. I work hard for my education because of the example my mother set for me.
"I am happy to help others. I know many languages, which is a useful skill. I know many refugees and immigrants need help with English just as I needed help the first time my family entered the United States. I'd like to be the first person who will welcome them and give them support as much as I can in my professional career."
Lue is now a senior at UWM and will graduate in May 2022.
"I want to go to graduate school but I found I would have to take a loan. I don't want to give my family any trouble. I will work after graduation and save some money for graduate school.
"I am really honored and appreciative to receive this scholarship. I appreciate the support, especially from our community. It makes me feel I have support to accomplish my goals."