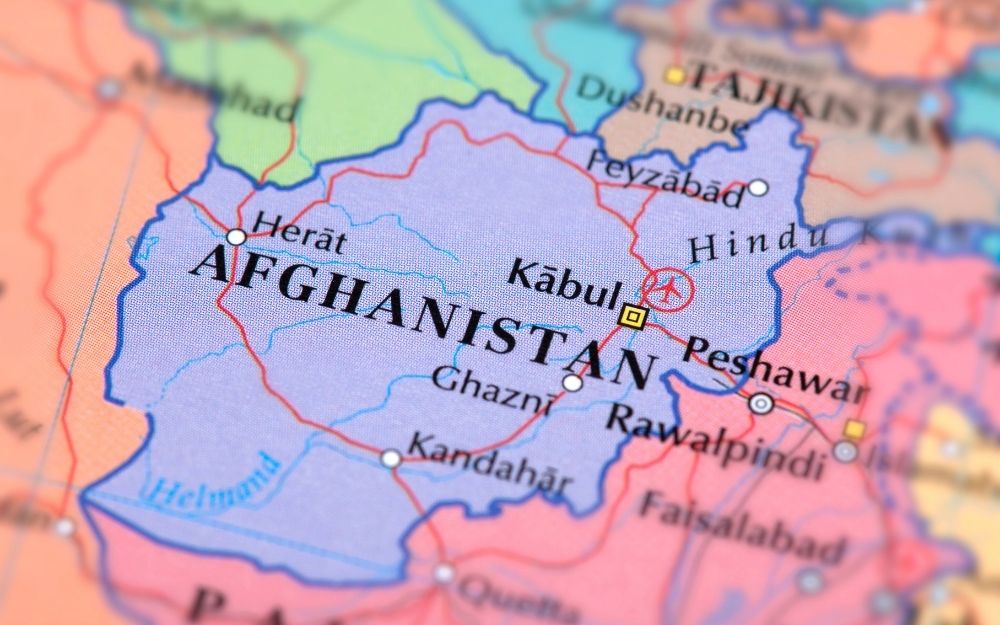 The evacuation of Afghanistan at the end of August brought thousands of Afghans to Wisconsin. Many of them are resettling here, prompting Wisconsin faith communities to educate themselves about Islam and Afghan culture.
Hundreds of Wisconsinites are learning more about Islam and Afghanistan through a webinar series designed to help people in Wisconsin faith communities better understand Afghan refugees resettling in their communities.
The series began in the fall after the United States military's withdrawal from Afghanistan in August, when the U.S. airlifted tens of thousands of Afghans out as the Taliban took control of their country. About 13,000 evacuees were temporarily housed in Ft. McCoy. The Afghan evacuees are in the process of being resettled in Wisconsin and other states.
The webinars are sponsored by the Wisconsin Council of Churches and the Interfaith Conference of Greater Milwaukee. They are designed "to help our members better understand our new neighbors," said Rev. Breanna Illéné, WCC ecumenical innovation coordinator. "We recognized the majority of Afghans resettling in Wisconsin would be Muslim. We want to be good neighbors, not just say, 'Welcome. Now act like us,'" she said.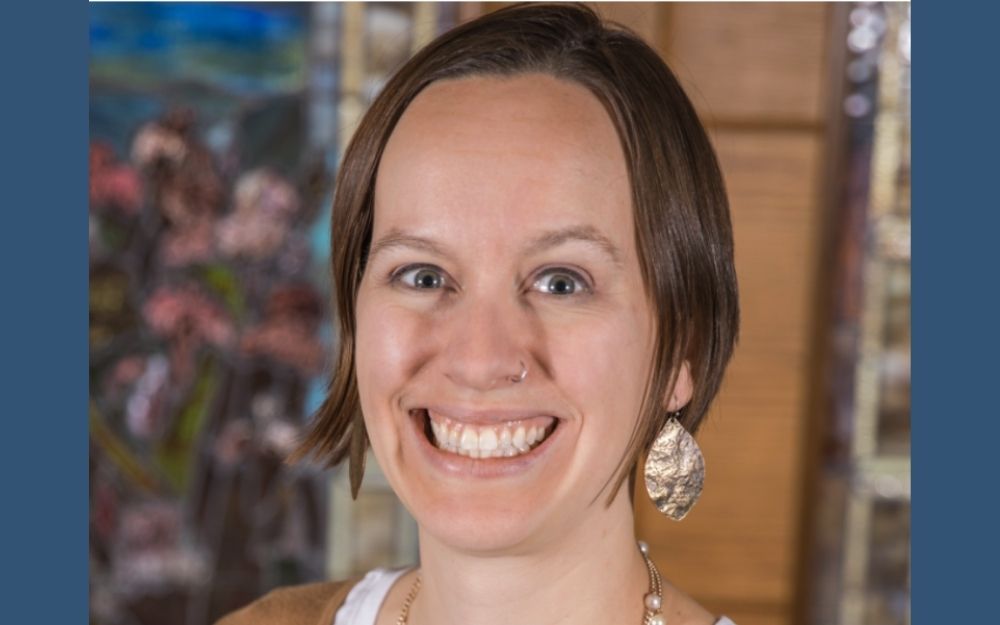 Rev. Breanna Illéné, Wisconsin Council of Churches
Wisconsin Council of Churches is a network of Christian churches and faith-based organizations committed to working together. It is based in Madison. 
"Our mission is to pray and work for the visible unity of the church, with the values of courage, justice and holy imagination, bringing them into the world," Illéné said.
Interfaith Conference of Greater Milwaukee is a non-profit agency through which the regional leaders and adherents of 22 member denominations and faiths dialogue to build relationships, do public education and work together on critical social issues. It is based in Milwaukee.
"Churches have often played a role in refugee response. For us, it's not just about being those people who provide a house, Illéné explained. "Jesus told us to love our neighbors. Getting to know about them is part of that."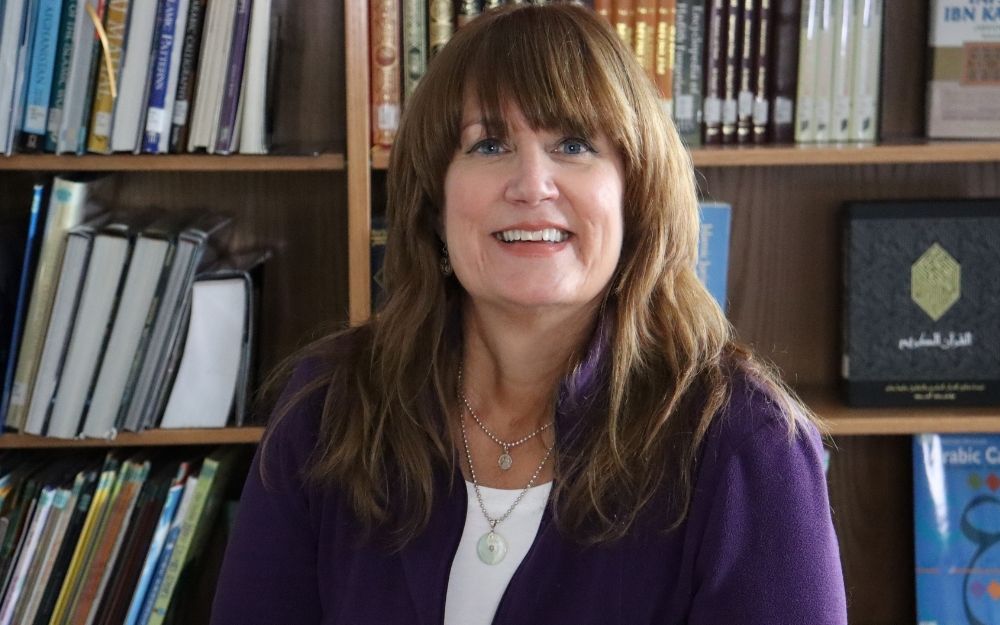 Cherrie Hanson, Milwaukee Muslim Women's Coalition, former program director for the Interfaith Conference of Greater Milwaukee
"These webinars get the information out to a large group of caring people who want to get up to speed on the cultural competency part of welcoming Afghans to their communities," said Cherrie Hanson, who was the Interfaith Conference program director when this series was planned. (She is now Milwaukee Muslim Women's Coalition special projects manager).
The audience has been made up of members of faith groups affiliated with the two sponsoring organizations, Illéné and Hanson said. Because the president of the Milwaukee Muslim Women's Coalition, Janan Najeeb, was one of the speakers, that brought in MMWC and its network, Hanson added.
"Through our collaborations with United Way, one of the videos was shared with a broader audience," Illéné said.
"I was surprised to see a number of attendees from the northern half of the state. Some places in Wisconsin are communities that have Muslims, but many communities don't," she added. "As a statewide organization, we see an interfaith opportunity to learn about people we are welcoming to the state, welcoming people with all that they are."
Offering education on Islam and Afghan Culture
The first two webinars aimed to provide information about Islam, Muslim practice and Afghan culture. 
"An Introduction to Islam" with Othman Atta, held Oct. 26 and available online, featured Atta in conversation with Illéné and Hanson about the Islamic faith and Muslim traditions. He talked about the diversity of Wisconsin's Muslim community and practices among conservative Muslims, which include many Afghan Muslims. 
An attorney in private practice, Atta has long-served in the leadership of the Islamic Society of Milwaukee in various positions, taught courses on Islam and Middle East politics for the University of Wisconsin – Extension and was an adjunct instructor at Cardinal Stritch University. He has a long history of civic engagement and service.
In the second webinar, Milwaukee Muslim Women's Coalition President Janan Najeeb spoke Nov. 23 about the history and culture of Afghanistan. She also addressed U.S. misconceptions about the purposes of American involvement, including "liberating Afghan women from the burka." This webinar is also available online.
In conversation with Illéné and Hanson, Najeeb discussed Afghanistan's pre-Sept. 11 history as a target of British colonialism, followed later by Soviet influence and control, and becoming the stage of a proxy war between the Soviet Union and the United States, as well as the current plight of Afghans who fled when their country fell to the Taliban.
Najeeb is the recipient of numerous awards including the Interfaith Conference of Greater Milwaukee's Frank Zeidler Award and the Dick Ringler Distinguished Peace Educator Award from the Wisconsin Institute for Peace and Conflict Studies. A well-known leader in both Milwaukee's Muslim community and its interfaith community, Najeeb led a contingency from the MMWC, accompanied by U.S. Reps. Gwen Moore and Ilhan Omar, in September to check on the needs of the Afghans at Ft. McCoy. 
"I appreciated working with Janan and Othman because of their approach," Illéné said. "We had talked about having a kind of Islam 101 but Othman said, 'You can google that. Let me tell you about what life is like for a Muslim.'
"I have studied Islam and I still learned things I didn't know," Illéné said.
"And Janan tells it like it is. She doesn't water it down; she doesn't say what people may want to hear."
Developing cultural competency
Planning for the third program of the series is underway. A representative of the Wisconsin Council of Churches met with the MMWC last week to develop a program on cultural competency, Illéné said. The date is yet to be determined.
Developing cultural competency is important, Illéné added. "If you are welcoming a Muslim family to the community, you probably don't want to throw a beer kegger," she joked.