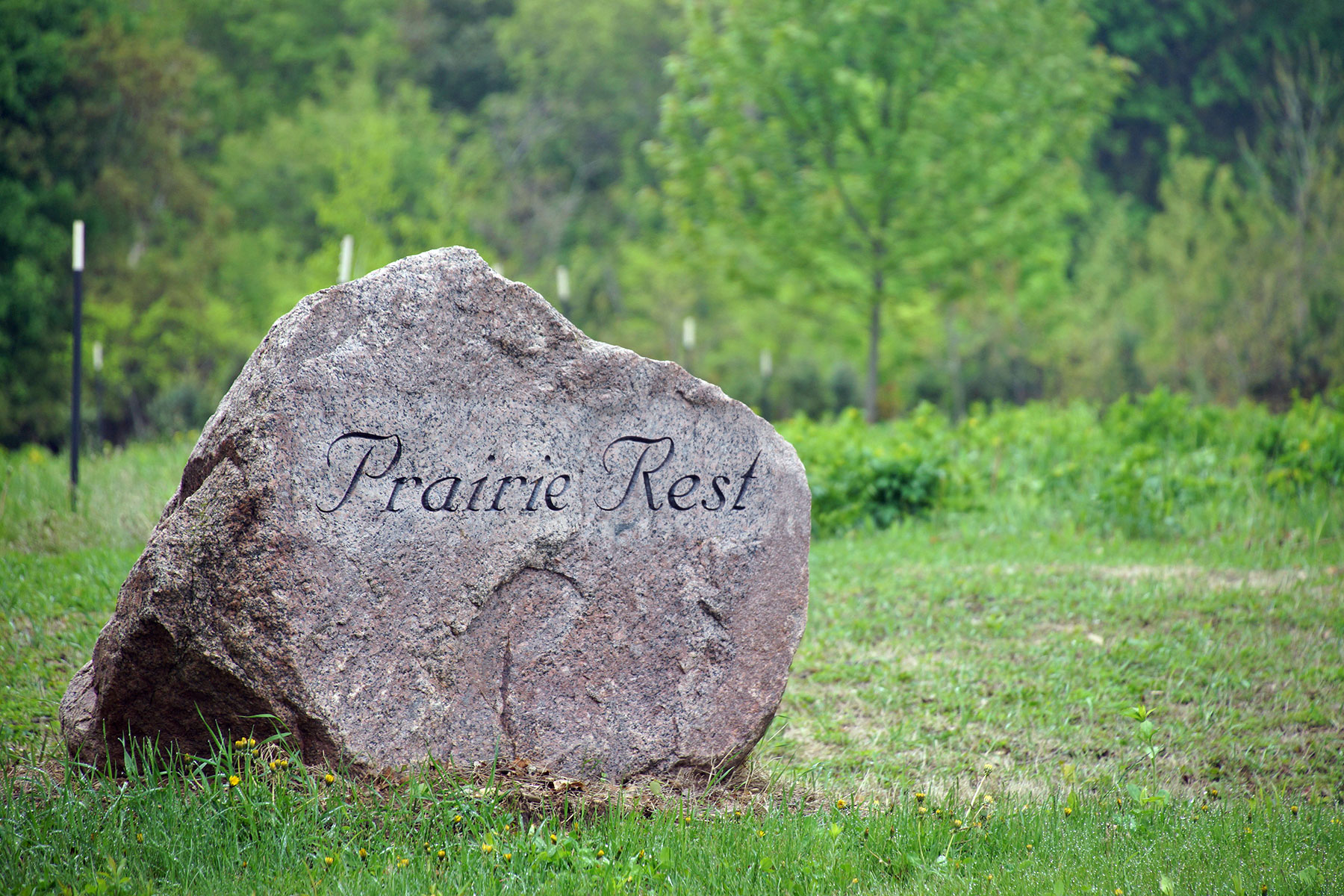 According to the Green Burial Council, green, or natural burial "is a way of caring for the dead with minimal environmental impact that aids in the conservation of natural resources, reduction of carbon emissions, protection of worker health, and the restoration and preservation of habitat."
About 13 years ago a "Green Movement" started in the United States. Ramsey Creek on the East Coast was the first to provide Green Burials. What they started doing was basically land conservation. By setting aside woods for natural burials, they preserve it from development. At the same time, they put death in its rightful place, as part of the cycle of life. Their burials honor the idea of "dust to dust."
"Ramsey Creek started consumer inquiries. Since Forest Home Cemetery was ahead of the curve in the area of cremation, it opened the first crematory in the Midwest in 1896, it seemed fitting for Forest Home to offer green burial to stay viable in the death care industry," Jan Van Rens, Executive Director of Forest Home Cemetery. "The cemetery certainly had the space to designate as a green burial area and so we did our research on the idea of creating a green burial section within the cemetery."
Islamic law instructs that the deceased be washed and buried within 24 hours of death, with only a wrapping of white cloth to preserve dignity. No chemical preservatives or embalming fluid are used, nor is there a burial vault, coffin, or casket.
While Green Burial is a new phenomenon in the United States, Muslims consider this a "natural" method, that matches the guidelines of Islamic law, practiced for over 1400 years. In the United States, a bio-degradable burial container is used, such as seagrass, willow, bamboo, or pine wood, with biodegradable shrouds. Also, no toxic chemicals or vaults are used so that burials will have minimal impact to the prairie.
The Muslim community in Milwaukee, purchased large plots of land many years ago in order to create Muslim sections in two cemeteries. The burial contracts are currently with Wisconsin Memorial and Arlington Cemetery, although neither location offers full Green Burial, Muslims choose bio-degradable burial containers that look more like cardboard boxes, and refrain from using elevated headstones. As Green Burial becomes more available, more Muslims will look to locations like Forest Home Cemetery for burial that fulfills all aspects of Islamic law.
At Forest Home, wildflowers, trees, and prairie grasses have been re-introduced to the Prairie Rest area, and all who choose final resting there are enriched in the vibrant growth of the habitat. Prairie Rest is a commitment to the land that it remain as natural as possible.
"Over the past 10 years, around 150 people have purchased space in Prairie Rest and there have been about 75 burials," said Van Rens. "After John Gurda's article about Green Burials was published, we sold 10 properties, which proves that we need to keep it in the forefront of people's minds.
Forest Home has seen an increased interest in people of the Muslim faith to be buried at the traditional cemetery areas and in the Green Burial section. Being a non-denominational cemetery, it accepts all religions and faiths, and by offering green burial it opens a natural option for all those choosing the location to be their final resting place.